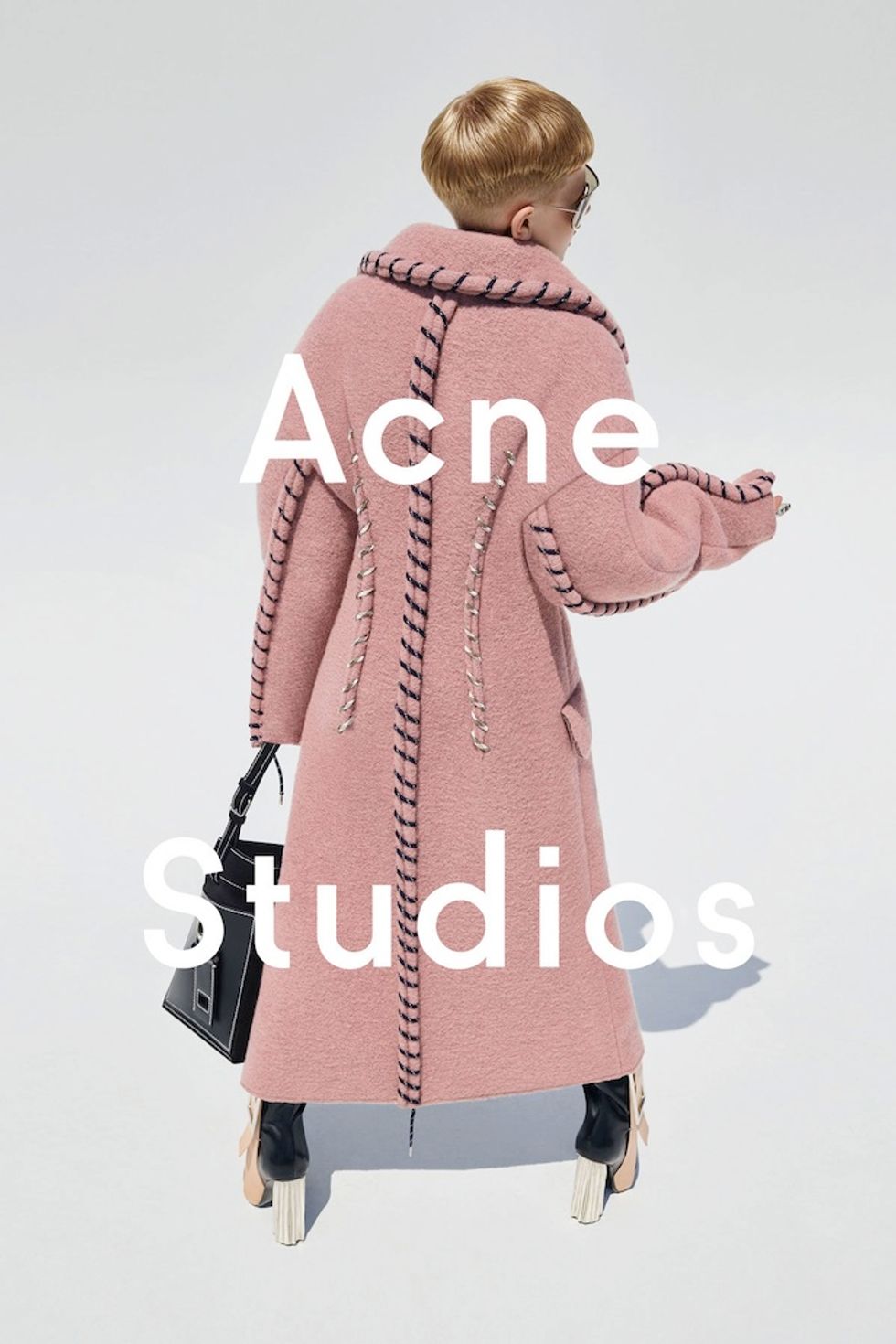 Acne Studio's latest model, ironically, has nary a pimple -- but that's probably because he hasn't even hit puberty yet. 
That's right, the Stockholm-based studio's latest campaign star is Frasse Johansson, the 11-year-old son of Creative Director Jonny Johansson, who dons a mean pair of heels and a gorgeous pink coat for the brand's FW15 campaign. 
Shot by photographer Viviane Sassen, Johansson said that this latest collection embraces fashion's recent trend toward the gender-fluid. Operating under the notion that this generation is less concerned with "seeking approval from society" and more concerned with "the character of the garment," Johansson thought Frasse would be the perfect physical embodiment of this ideal -- and we gotta say, it works. Talk about
kidcore
, huh?