In a new short movie for Acne Studios by multidisciplinary artist Grace Ahlbom, the Swedish brand's square-toed Manhattan sneakers go for a spin around the New York City borough by the same name. Filmed in style of late '80s and early '90s MTV music videos using a VHS camera, the Pratt Institute-graduate revisits the places that have shaped her career.
"While I was away at college, my dad sent me a box of home videos from my childhood during the nineties, which started my curiosity in VHS cameras," the California transplant explains. "I began filming my friends around New York City and made a bunch of short films throughout college."
In her short for Acne Studios, Ahlbom returns to the schoolyard where she shot some of her first films in college. The California native eventually makes her way to the location of Spike Lee's 1989 feature Do The Right Thing and completes her journey in Tompkins Square Park.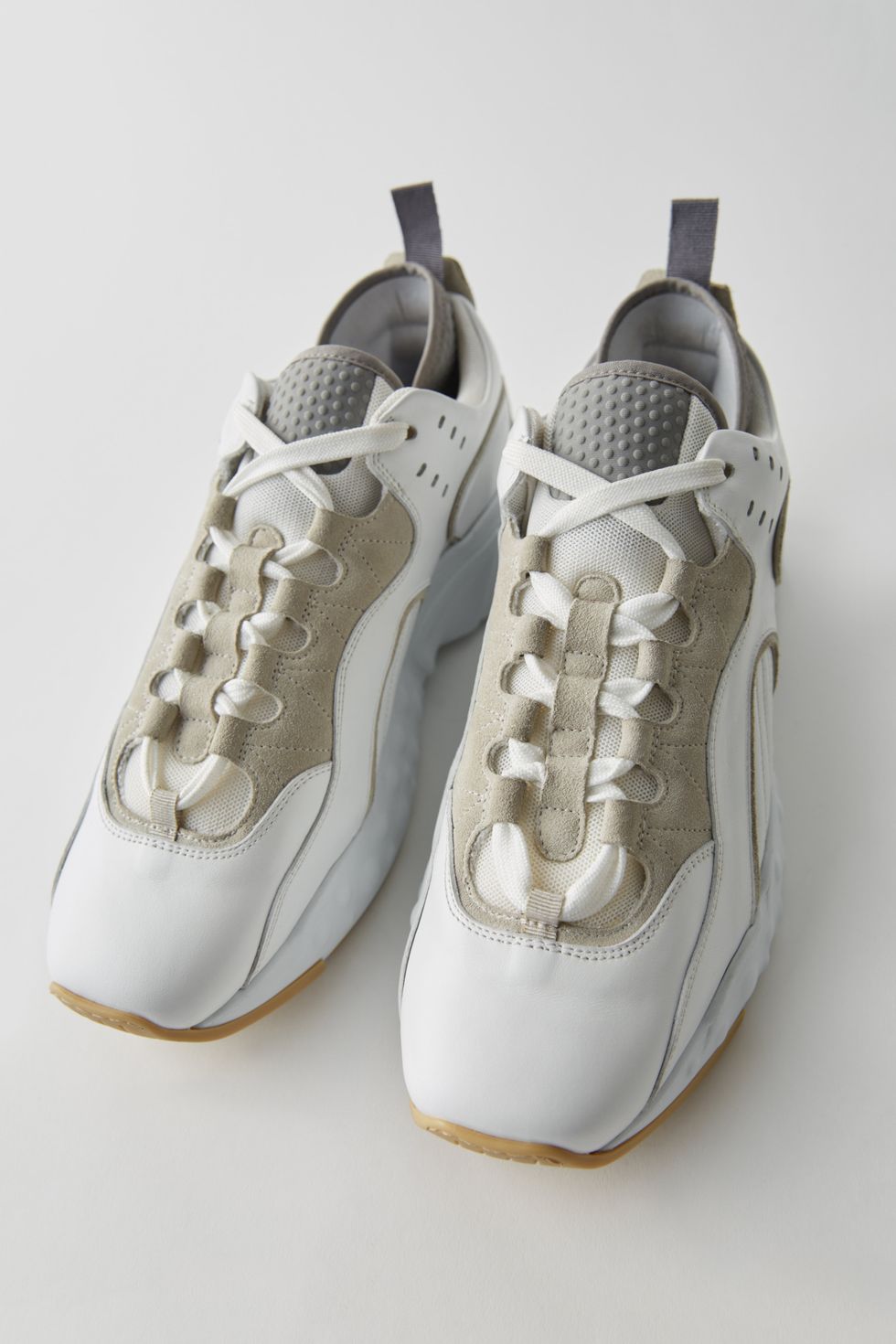 Manhattan Sneakers, $500; AcneStudios.com
Images Courtesy of Acne Studios
Sign Up For The Morning PAPER