New Orleans and the Ace Hotel were made for each other. I say this as a former resident of the Crescent City as well as one of the first people to stay at the Ace when it launched in Seattle in 1999.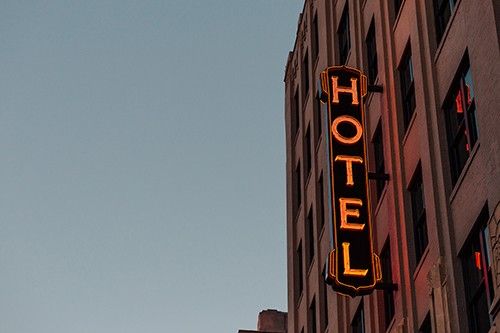 Over the years the Ace has opened hotels in numerous other cities, but its most recent iteration just a few minutes walk from the French Quarter is a perfect fit in the way that founder Alex Calderwood imagined before his death in 2013 at the age of 47. Calderwood was a visionary who understood that culture and community is the key of what was once known as the "hospitality industry."
The Ace Hotels cater to travelers who don't want to be treated like "tourists." They prefer a hotel that embeds them in a city that is a destination for locals as well as visitors with similar psychographics, a hub where people meet, eat, work and drink in an informal setting delivering first class service at an affordable price.
Ace New Orleans checks off all these boxes and more.
New Orleans is not like any other city in America. It cares little about what's going on the in outside world; it is its own best creation, with a thriving indigenous culture that it is constantly celebrating itself. When I was last visited for the opening of the Ace, a random parade stopped traffic in the French Quarter. The following day, a family-friendly St. Patrick's Parade took over Magazine Street, as an assortment of floats made their way down the street, beads, candy and an occasional cabbage and other ingredients of an Irish stew were thrown our way.
With its own architecture, music, food and sensibility, New Orleans does not look kindly on interlopers trying to bring civilization to their cultural backwater. Locals like it the way it is. To its credit, the Ace Hotel understands this.
Even as it grows globally, the Ace lacks a corporate feel. Its eager staff is reflective of the community. It's glorious restaurant has a chef with local roots and a space that can turn into a first-class venue for live music and dancing.
Under the direction of partner and chief brand officer Kelly Sawdon--who worked closely with Calderwood--the legacy of connecting with community continues. A roof top garden and pool, Roman & Williams interiors, a restaurant Josephine Estelle, Stumptown coffee, an oyster bar and a solid program of events, DJs, readings, radio broadcasts and co-productions with the celebrated Jazz and Heritage Festival and the New Orleans Film Festival will guarantee the Ace Hotel's status as must-see New Orleans. So if you don't know what it means to miss New Orleans, you need to find out. And now there's a cool place to stay as well.