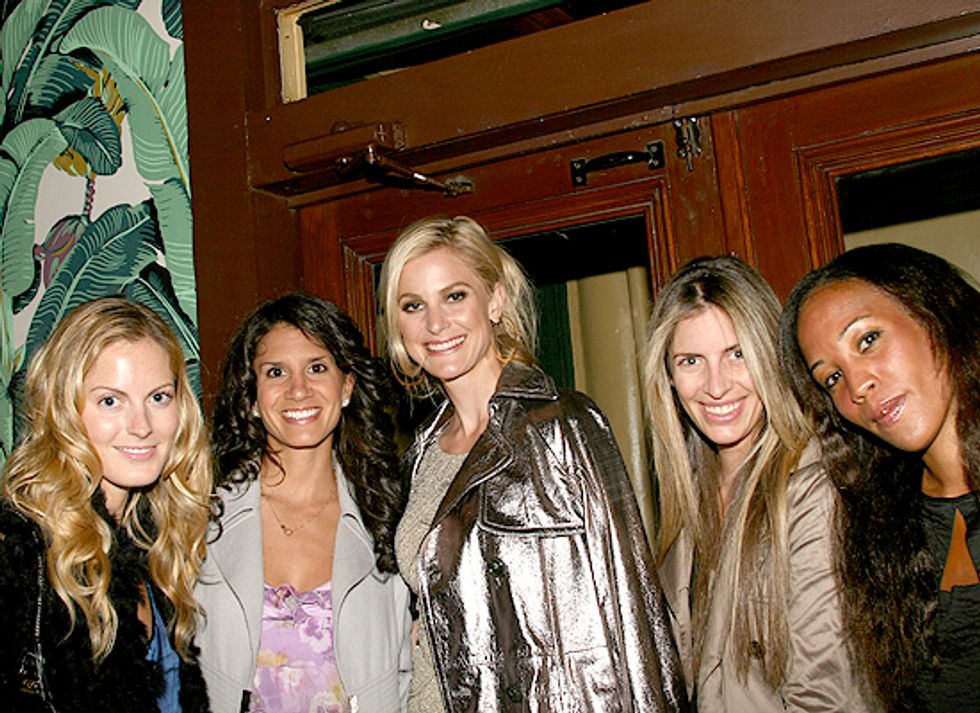 Tuesday night, PAPER's Hunter Hill and Mr. Mickey hosted a littled dinner to celebrate Annelise Peterson's new position as Director of PR at the House of Valentino. Check out what a gorgeous glamourpuss Annelise is in the photos. Lots of Annelise's friends and fans came to pay their respects like Valentino's Carlos Souza, Dr. Lisa Airan, Ferebee Bishop, Maggie Betts, Bonnie Morrison, Kim Vernon, Valentino's Matthew Marchak and Triana Trujillo, Carlos Mota, Alexis Bryan and Lisa Marie Fernandez. The dinner was at Indochine, one of New York's most classic and chic restaurants.
Photo above of Ferebee Bishop, Triana Trujillo, Annelise Peterson, Valerie Boster and Maggie Betts.
All photos by Caroline Torem Craig.
CLICK BELOW TO SEE MORE PHOTOS.


(L-R) Andrew Saffir and Daniel Benedict; Perry Moore, Annelise Peterson and Hunter Hill


Far left: Kim Vernon and Carlos Souza