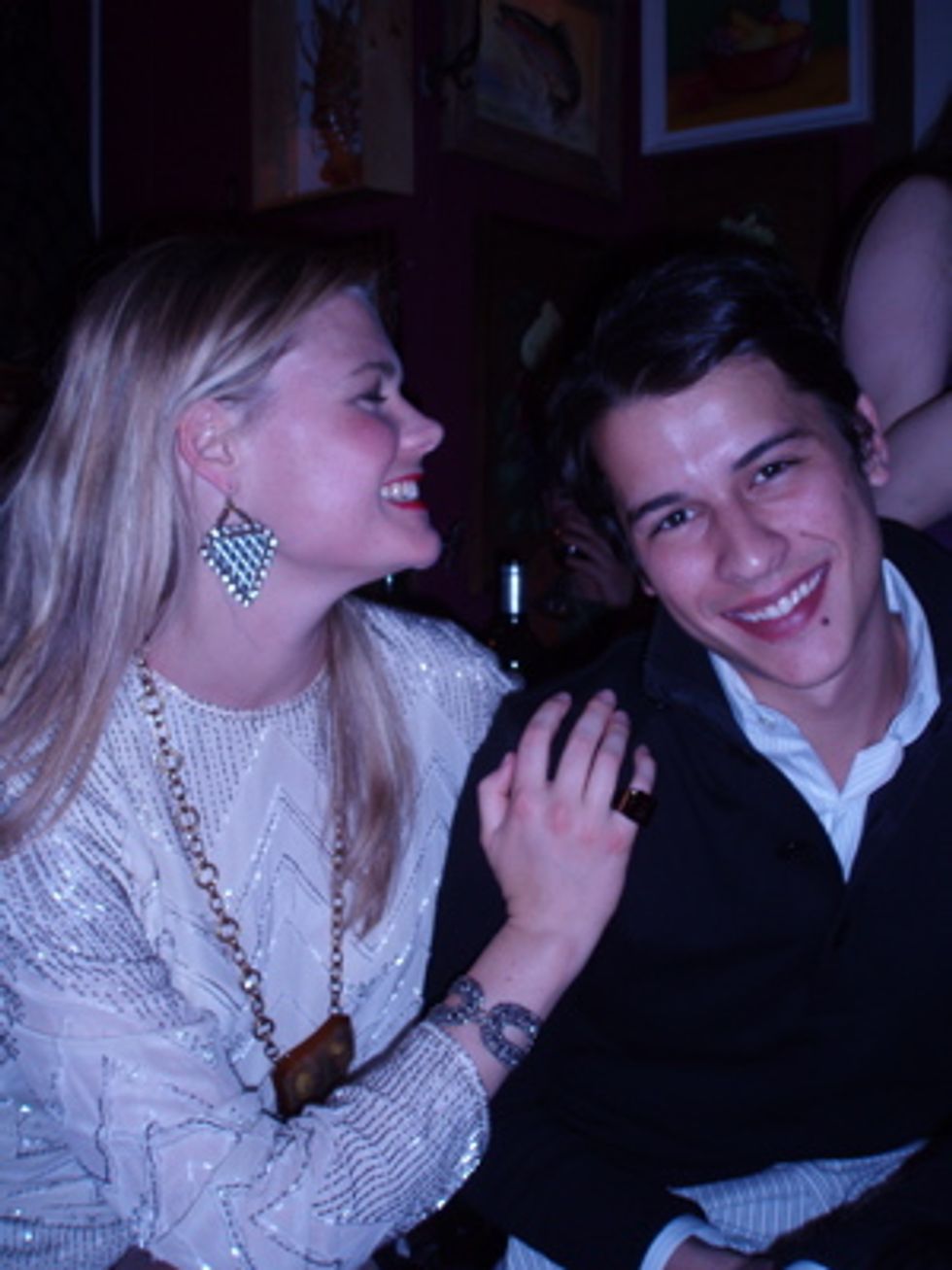 You MMbloggers know that Mr. Mickey really only goes to Indochine, the chicest restaurant in Manhattan. Otherwise it's Rice to-go or Burritoville for MM. Consequently, MM was excited to be invited by the ultraglamorous Kate Schelter, Bettina Zilkha and David Gruning to the Spotted Pig for a lovely dinner. All the hipsters LIVE for the Spotted Pig and MM can see why. The food was DELICIOUS. The carrot salad was sublime! The crowd was packed with cuties like Luigi Tadini, Anouck Lepere, Matthew Marchak, Joey Jalleo, Lisa Salzer (of Lulu Frost jewelry) and Todd Eberle. Here are some cute shots. Kate wanted to show off her Lulu Frost earrings. A gorgeous hunk came in dressed as an old-fashioned newsboy because he was giving out giftbags at some Gin launch in the other room. Then he changed into his street clothes and was all in motorcycle leather. This dude was HOT. Ah, the glamour never ends in the Naked City!!!!
Pictured above: Kate Schelter and Luigi Tadini
More photos after the jump.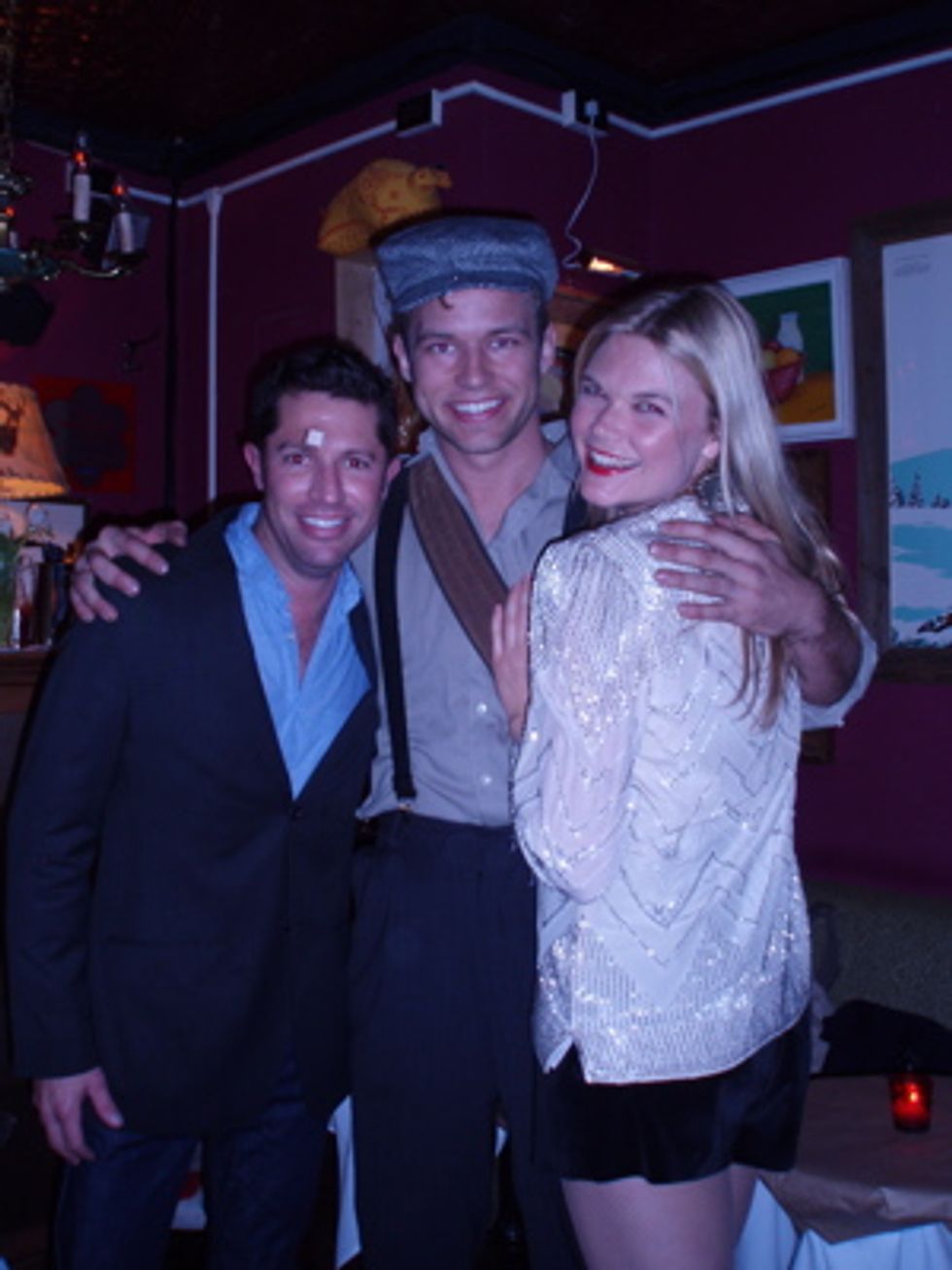 Kate Schelter, David Gruning and gift bag dude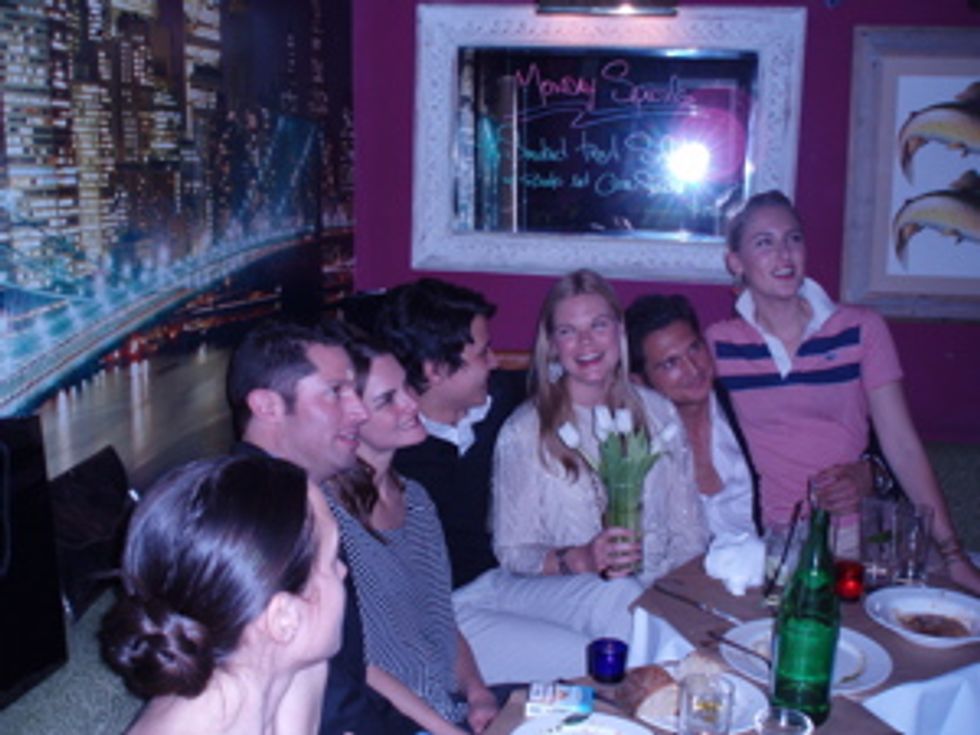 Kate Schelter, David Gruning, Anouck Lepere, Matthew Marchak and Lisa Salzer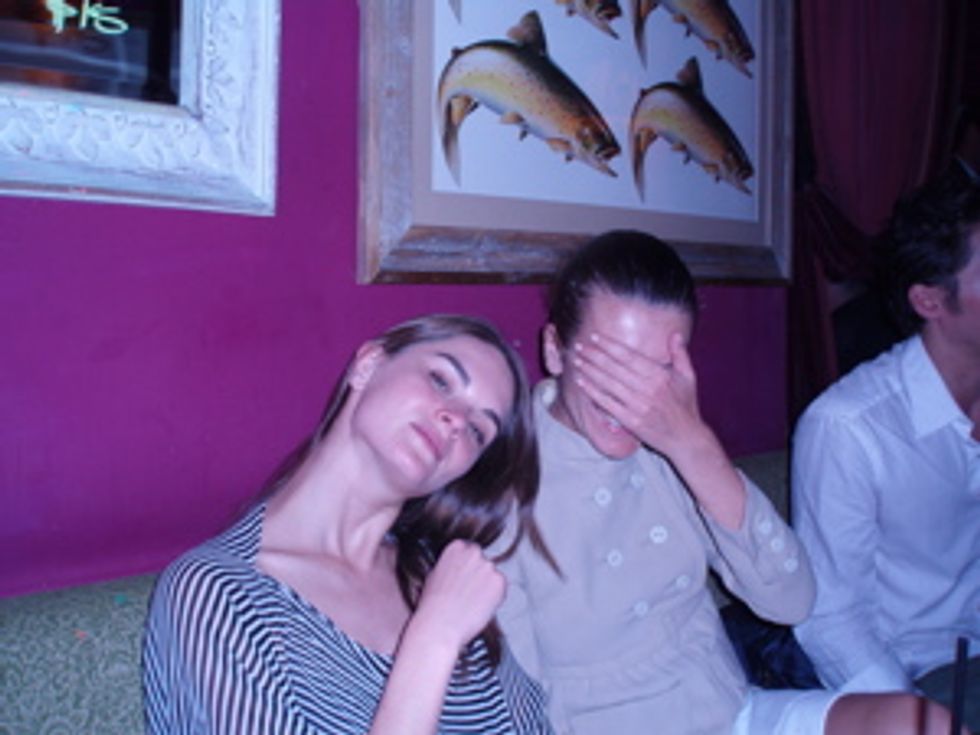 Anouck Lapere