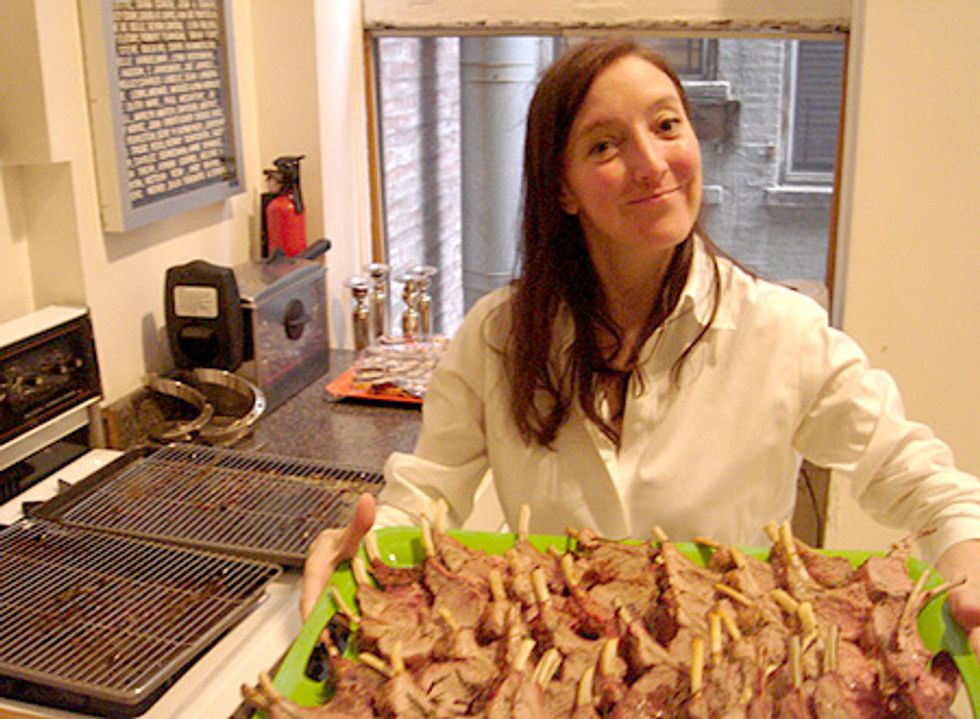 By special PAPERMAG correspondent Gary Pini:
Upfront full discloser: We went to the after-party but not to the film screening. More on the missed film in a second, but first back to the start of the evening. Carlo McCormick and I went to an artsy SoHo party for the latest issue of Zing magazine at the Grand Street loft of the magazine's publisher Devon Dikeou. Devon is also an artist and chef who had prepared some delicious lamb chops (see photo above). We got into an argument/discussion about whether or not a chef could be an artist when I announced that the curators for this year's version of Documenta. in Germany had invited the acclaimed Spanish chef Adria Ferran to participate. I say it's valid.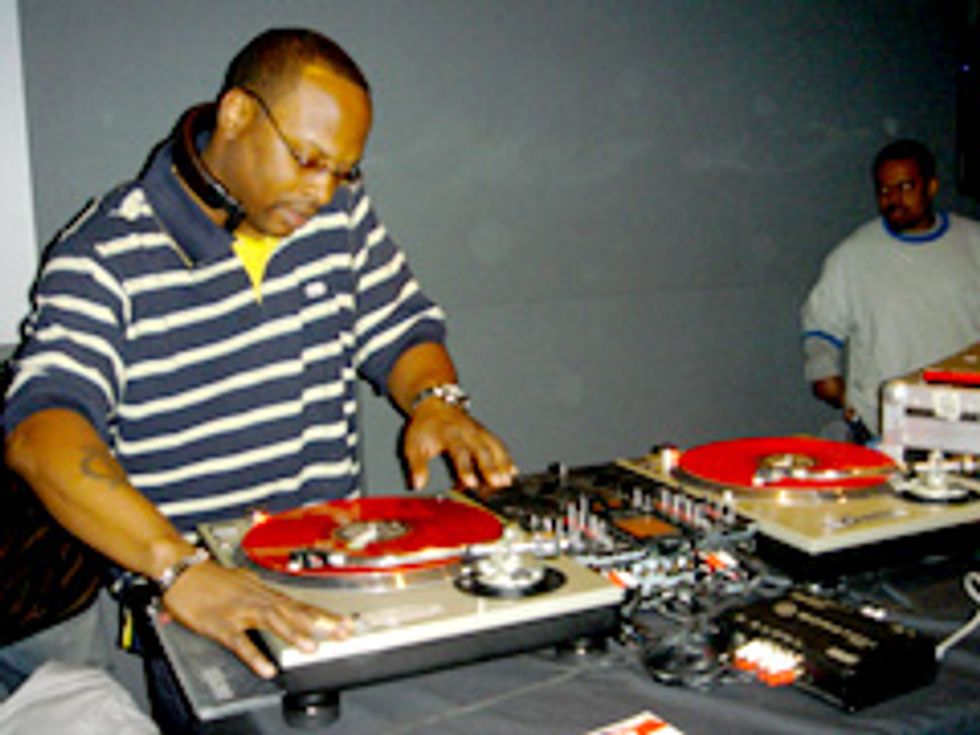 Next stop: Opera Gallery for the opening of a show by Lori Early. To my eye the paintings looked like anorexic Keane imitations that belong in Playboy magazine, but they all had large red "sold" dots so you'll probably see one in your broker's billiard room in the Hamptons.
Off to the Apple Store in SoHo for the Tribeca Film Festival party with DJ Jazzy Jeff (pictured right) and then stopped at R Bar on the Bowery to see Michael Schnapp who now there on Thursdays (in addition to his normal stint at Bungalow 8 on the weekends). Last stop was the fab men's lifestyle store on Orchard called BBBlessing for the after-party for the film we missed: Sons of Sakhnin United. Who can fit into these clothes? It seems like the largest size they carry is x-small.