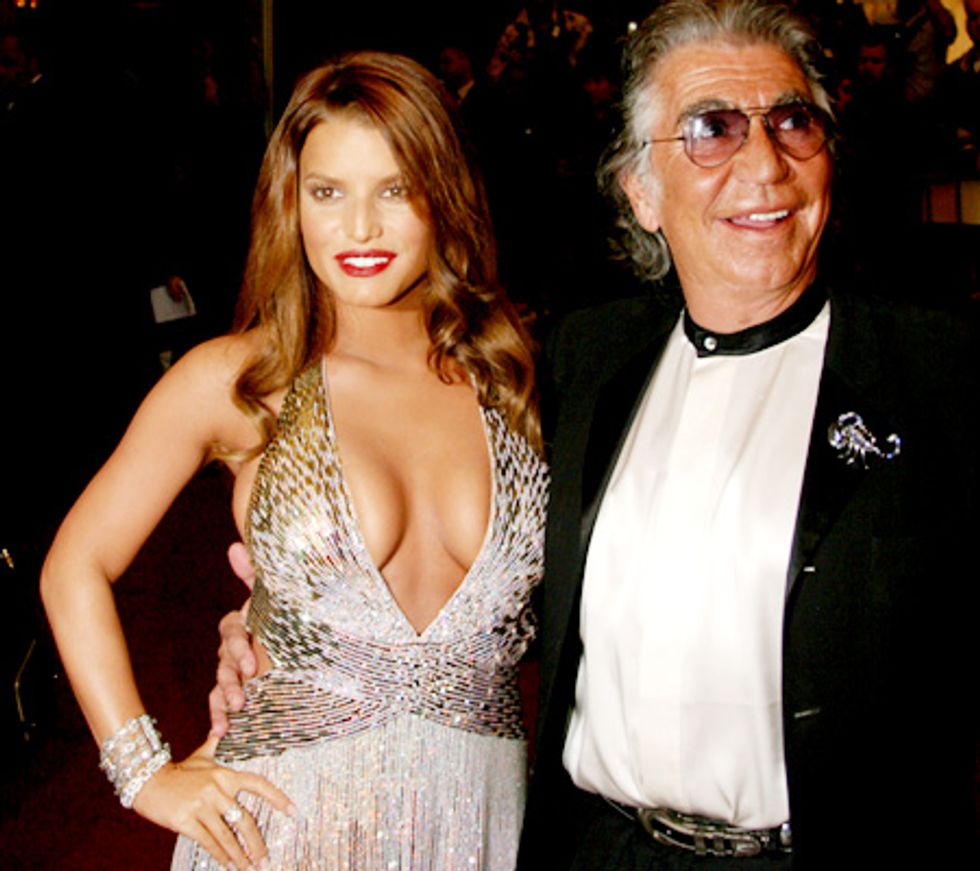 Here's a report and photos from our nightlife photographer Caroline Torem Craig, who was out till 4 a.m. (!) last night covering the celeb-studded Costume Institute Gala at the Met....
The spectacle of a huge birdcage filled with living peacocks (and -- thank God -- not disco dancers) greeted the fabulous fashionistas at the annual spring gala last night.
A massive tent to end all tents housed photographers, reporters and videographers, who were all clamoring to record and report the arrivals of our current kings and queens of Fashion.
As the red carpet was fast and furiously polluted with publicists, it was such a challenge to photograph this rapidly moving feast. If one was concentrating on Cameron Diaz or a voluptuous, brunette Jessica Simpson (pictured above, with Roberto Cavalli), one was inadvertently ignoring the camera-shy Kate Moss or Donatella Versace.
It wasn't until a whole bank of photographers booed and screamed at Kirsten Dunst that she stopped for a brief moment, to allow a few photos to be taken.
Each year, there are a few sights that "shall remain" and this year, one was Lucy Liu in a Zac Posen creation. Liu's train, hand manipulated at every other step by Zac himself, turned into a walking portrait. It was poetry in motion.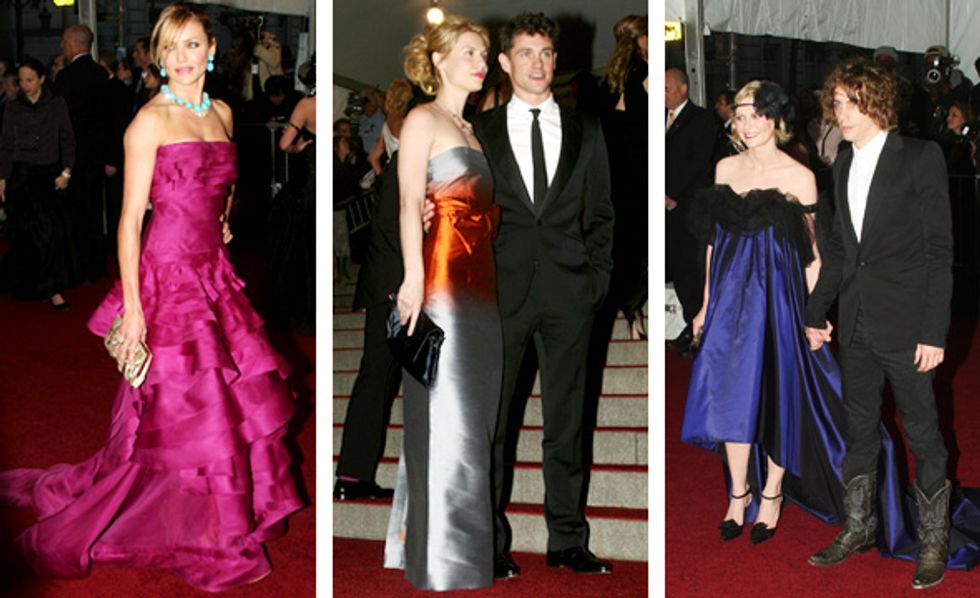 (from left to right) Cameron Diaz; Claire Danes and Hugh Dancy; Kirsten Dunst and Johnny Borrell.
MORE PHOTOS HERE >>