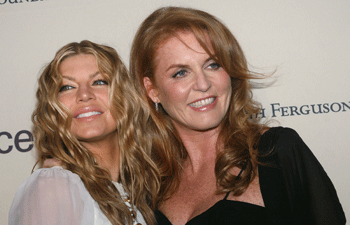 Last night two of our favorites came together. We're talking about a little Fergie on Fergie fun! Last year when we had Fergie (the former Stacy Ferguson) perform at our Nightlife Awards, it was our fantasy to have Fergie (the former Duchess of York) introduce her. Well that didn't happen. Until last night at Cipriani Wall Street at the party Deutsche Bank hosted for Cipriani's concert series to benefit Unicef and Sarah Ferguson's Foundation.
Meanwhile, around town, the kids lined up around the block for the Rembrandt tooth whitener party. Confusing I know, but it was worth it to hear the fabulous DJ stylings of Samantha Ronson and to chat with hostess Rashida Jones who's so cute and fun. Honestly Samantha gets cuter every time I see her. Rashida was in town for the TV Up Fronts and talked about the 'fun' of basically being on a receiving line as boozed up guys in suits come up to her and are obnoxious. The glamour of show biz!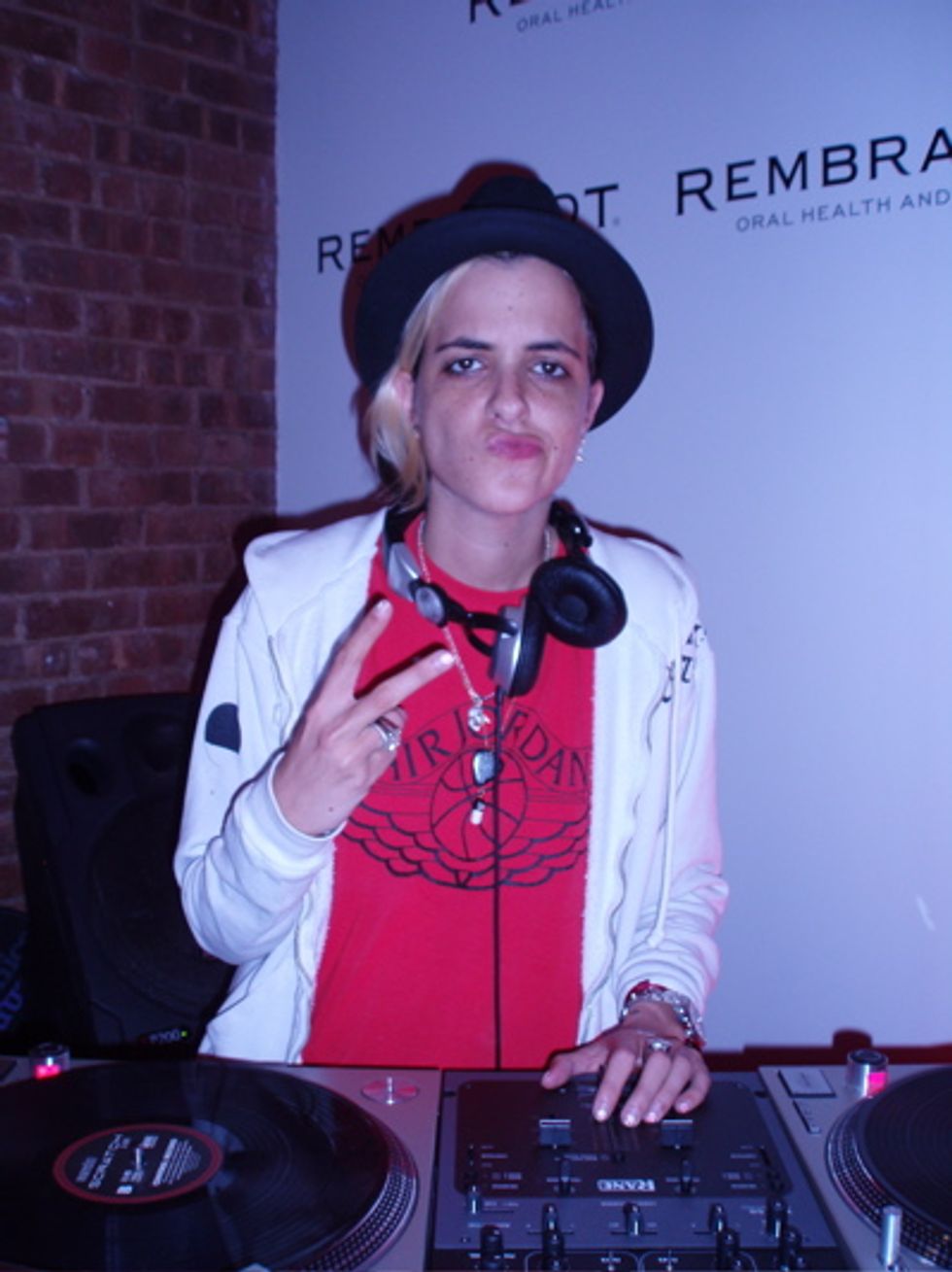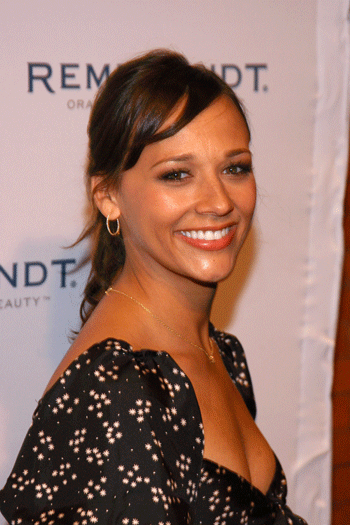 Meanwhile, uptown, the fancy girls came out for the Hollywould for T.A.P.S. benefit at the Russian Tea Room. Kate Schelter, as always looked good enough to eat. Over at Bergdorf Goodman, who seem to have more parties than Susanne Bartsch, the sophisticated set came out to celebrate Pringle designer Clare Waight Keller. The luminaries in attendance included Vanessa von Bismarck, Amanda Ross, Cameron Silver, Hermes' heavenly duo Bernice Kwok-Gabel and Priya Mohindra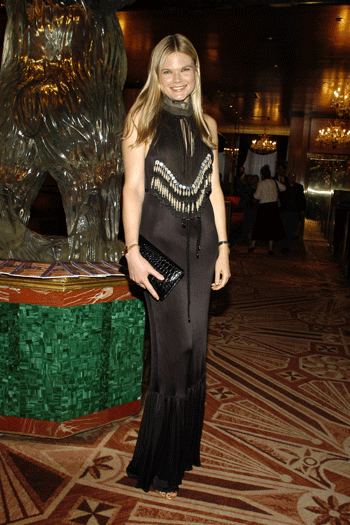 Kate Schelter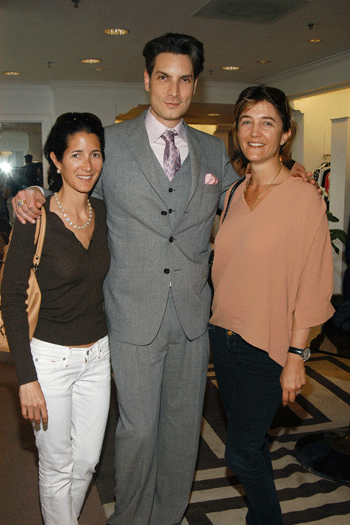 Amanda Ross, Cameron Silver & Vanessa von Bismarck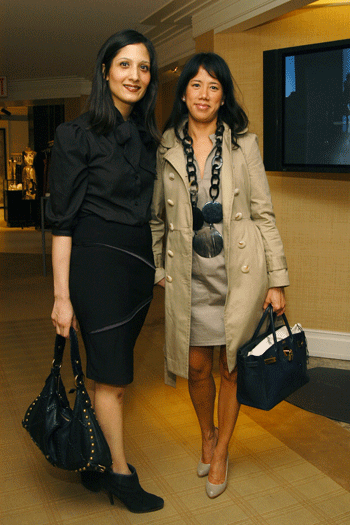 Priya Mohindra and Bernice Kwok-Gabel
Fergies photo by Caroline Torem-Craig; all others from PatrickMcMullan.com.