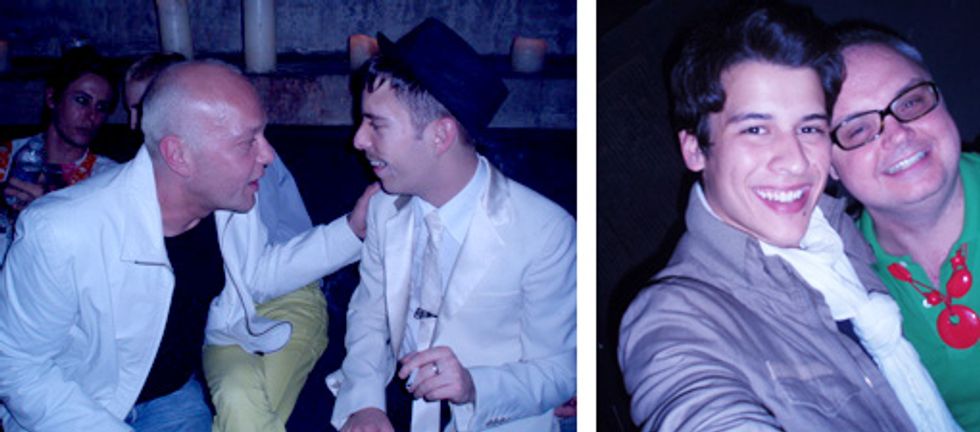 Friday night, downtown gay hotspot Mr. Black hosted the birthday party of nightclub superstar (and former PAPER Marketing Director) Drew Elliott. One third of the party promoting team, the Trinity, Drew is a host of the long-running Sunday night Cuckoo Club at the Maritime Hotel, Friday nights at Mr. Black and a substitute host at the legendary Beige Tuesday night party at B Bar. Drew's partners in crime are his boyfriend Mack Dugan and their gorgeous sidekick Aimee Phillips, who sadly, was on tour with the Scissor Sisters on Friday and had to miss Drewpsie's birthday celebrations.
They always pack em in like sissy sardines on Friday night, and this special occasion was no different. Guests included nighlife empresario Erich Conrad, Drew's (tor)mentor, Brazilian bombshell Luigi Tadini, Drew's childhood friend Trip Zanitis, window display king Eric Vidmar, Village Voice columnist Michael Musto and a cavalcade of cute gays, fashion freaks and generally fabulous cuties. Mr. Mickey's favorite look was the shorty suit which is a perfect look for the hot summer to come!!!
Photographs by Mr. Mickey.