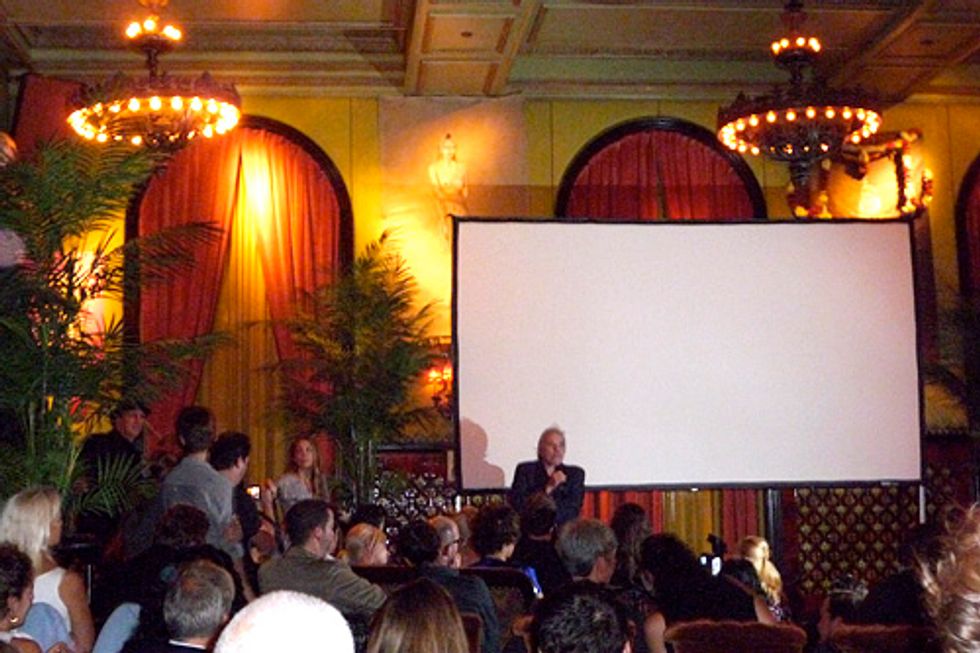 Chelsea on the Rocks is Abel Ferrara's latest film, an excursion into the mad, mad world of New York's Chelsea Hotel as it was before the inevitable tide of gentrification took it over and drove all the poet maudits out into the streets. To say this is a sloppy effort at story-telling would belie the creative force that is Abel Ferrara who appears in the movie goading the residents into tales of -- surprise! -- sex, rock n' roll and yes... DRUGS! A wild assemblage of old footage -- some amazing like the clip with Rick Danko, Janis Joplin and Jerry Garcia jamming away in a haze of drink and smoke and god knows what else -- interviews and reenactments of notorious Chelsea moments like the Sid Vicious and Nancy Spungen murder mystery which comes and goes in no apparent sequence. The movie is full of good stories that you'll want to repeat to your friends. And if you're a supporter of indie filmmaking, take your hat off to Abel for getting this done at all. The true star of the film, however, is Stanley Bard, the one-time owner/manager who loved creative people, flaws and all, and let them slide on their rent whenever they couldn't afford to pay. Far from a conventional documentary -- more like four movies in one -- Chelsea on the Rocks will rock your world. How you'll feel afterward is another matter.
P.S. Ferrara claims to know who killed Nancy. I wish he'd let us know. It's one of the unanswered mysteries of pop culture.
P.P.S. Beloved iconic downtowners Arthur Weinstein and Rockets Redglare make memorable appearances.