Cannabis' wellness wonder, decoded.
This article originally appeared in the second issue of MedMen's new quarterly magazine, Ember, created in collaboration with PAPER. MedMen is a California-based cannabis company and investment firm with properties spanning coast to coast.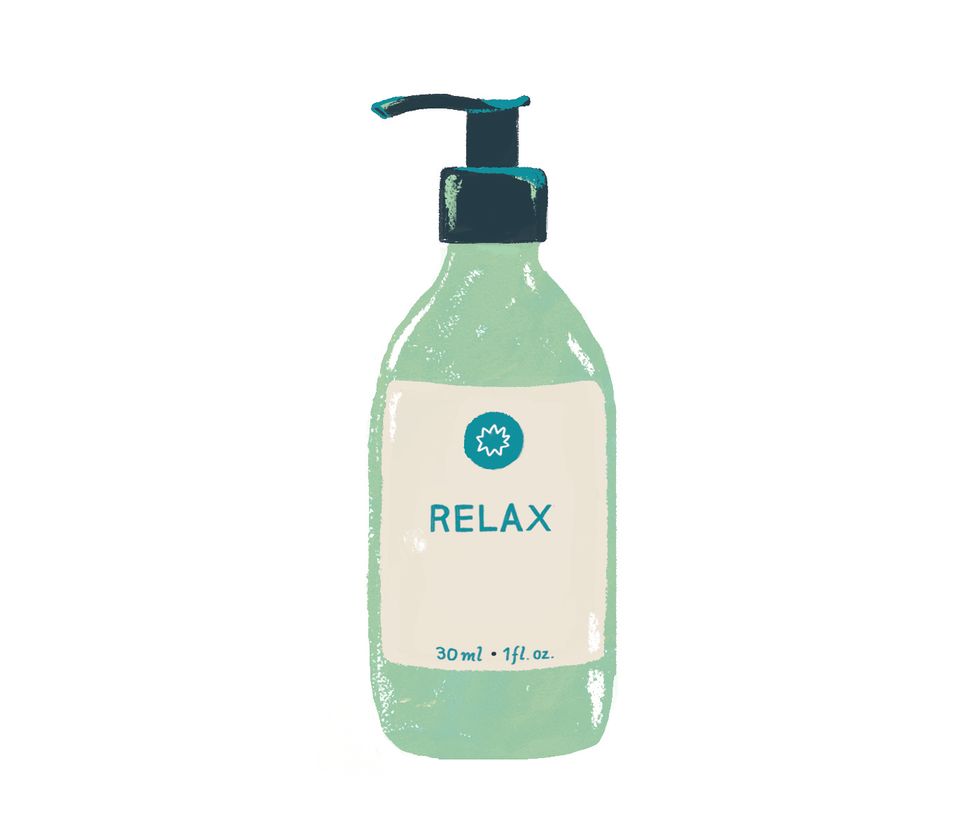 A is for Alternative Healing
In short, though CBD comes from the marijuana plant, it can help with a smorgasbord of physical and mental ailments minus the high. Unlike with THC, CBD — government name, cannabidiol — has non-psychoactive properties and is believed to aid in everything from depression to diabetes. Users can choose standalone CBD products completely devoid of feeling stoned, or opt for strains with a higher CBD to THC ratio.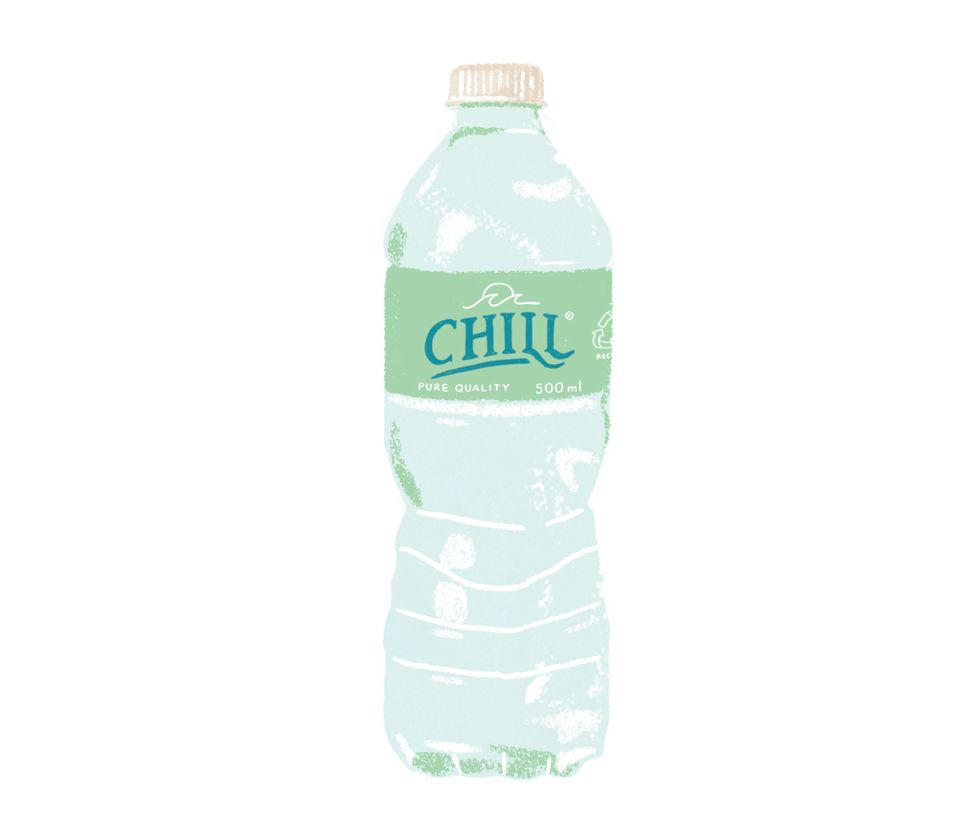 B is for the Brain & Body
The human body has 11 major organ systems such as the circulatory, endocrine, and respiratory system, but there's also a little something called the endocannabinoid system, first discovered in the early '90s. Yes, while everyone was watching Saved by the Bell, Dr. Lisa Matsuda and her colleagues identified a receptor in the brain that responds to THC. The endocannabinoid system, or ECS, is ultimately responsible for how our body responds to cannabis. While THC directly interacts with ECS receptors, CBD is more elusive. This is why CBD is not psychoactive and why it's able to reverse the stoned effects of THC.
C is for Childhood Seizures
The medical marijuana movement got traction in 2013, when a little girl named Charlotte Figi was featured in Weed, a CNN documentary hosted by Dr. Sanjay Gupta. Charlotte, then five, was suffering from a severe form of epilepsy called Dravet syndrome. With their daughter experiencing 300 grand mal seizures per week, Charlotte's parents decided to experiment with CBD as a treatment. It proved to be successful — when they administered Charlotte a high-CBD cannabis extract, it decreased her seizures 99 percent.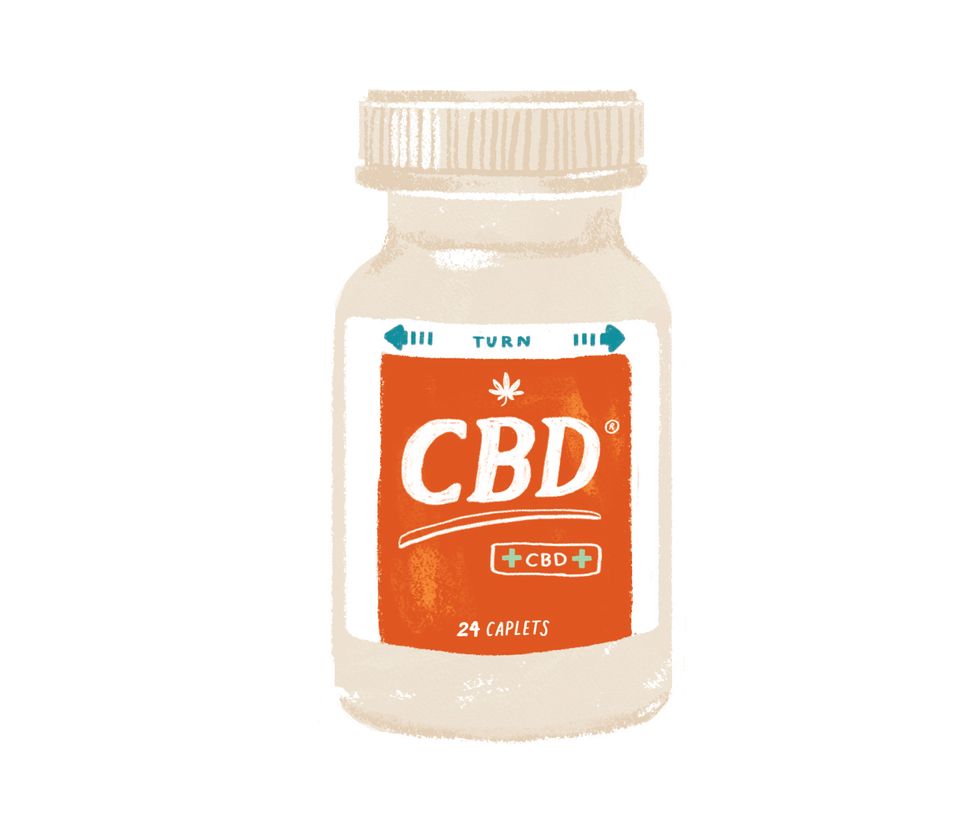 E is for Essentially Everything
Time to throw out your Ibuprofen: CBD is anti-inflammatory, which means it may alleviate any and every kind of body pain. It has been known to help with a variety of issues, ranging from post-workout soreness to more serious conditions like arthritis, chronic pain, multiple sclerosis, and pain from cancer treatment. CBD is also having its time in the spotlight in the beauty industry with many brands incorporating it into skin care products.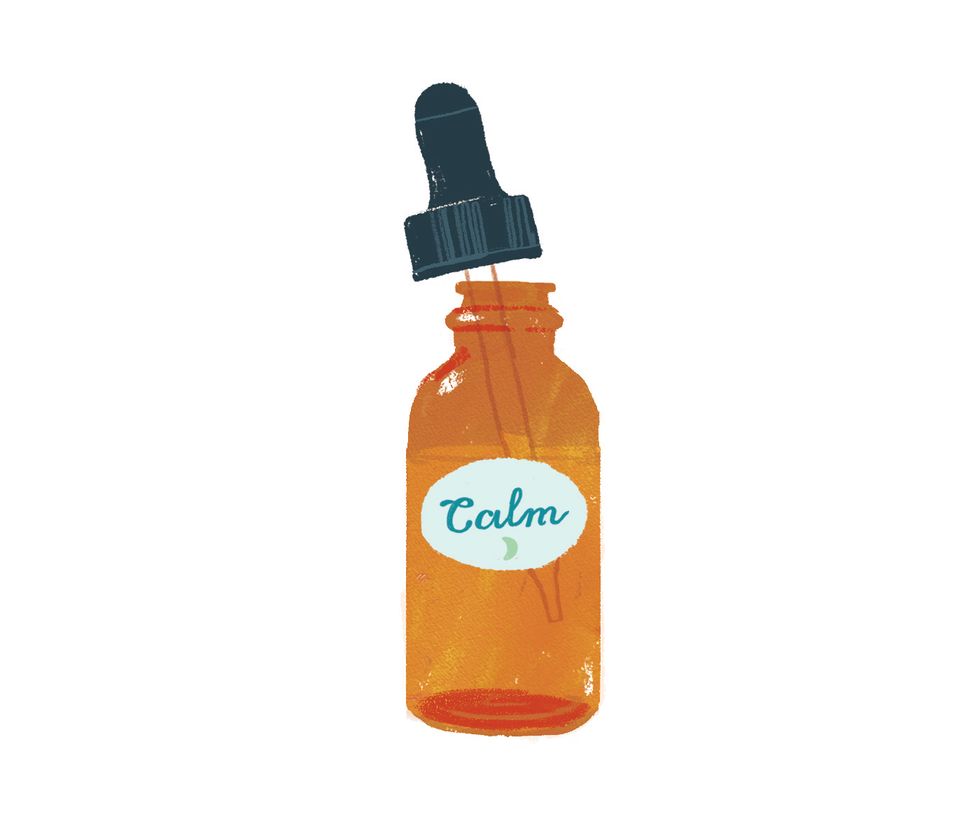 D is for Depression Relief
Are you stressed out? Studies have shown CBD to help with mental issues such as anxiety, depression, post-traumatic stress, and even addiction. It can also aid those with sleep disorders. Not sure how it will perform when up against a late-night true crime marathon, but it's worth a shot!
F is for Forms
Whether you want to nibble on a CBD-infused dessert, smoke a vape, sip a fizzy elixir, or apply it like a lotion, the choice is yours. Taking CBD under the tongue via a tincture or a spray is one way to receive the effects of CBD quickly. You can also mix tinctures into a drink, like a cup of tea or a cocktail, or add them to your favorite sauce. (Make your own CBD salad dressing!) Note: When mixed with another liquid the effects will be slower and less potent than when directly applied orally. Vitamin capsules are an easy way to add CBD to your daily routine for help with pain and anxiety and no need to think about dosage. Our new favorite? The CBD bath bomb. Drop one into your tub for a nirvana experience.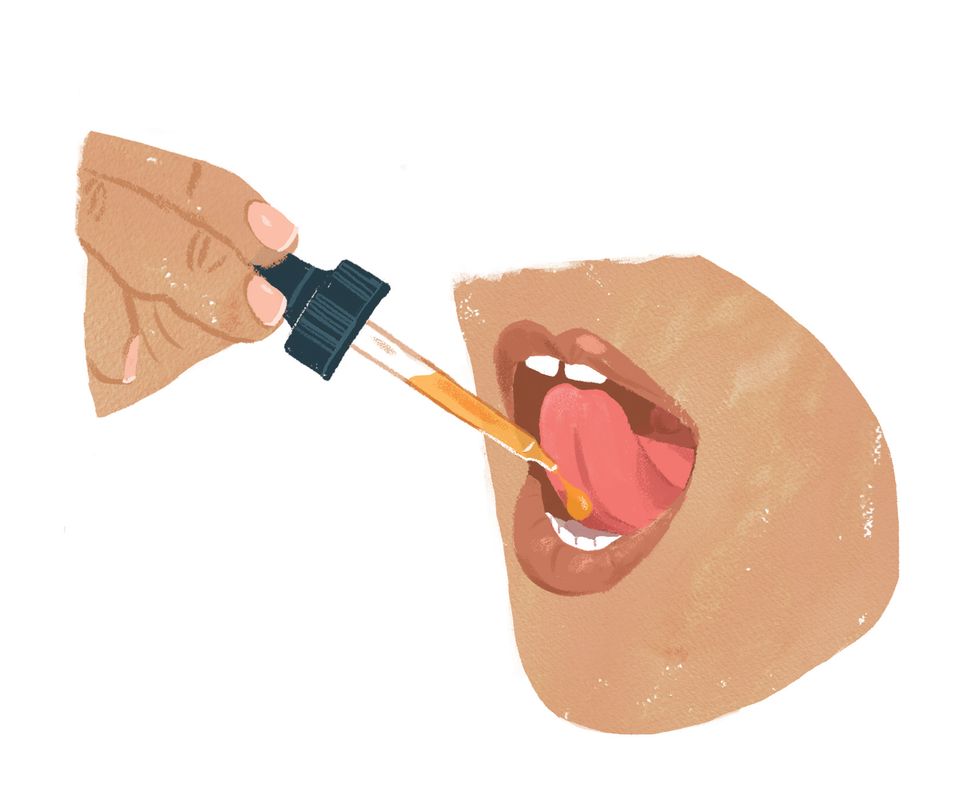 Forget G. H is for How to Sublingual
A fun and relaxing ritual to orally taking CBD
Step 1: Place a full-dropper tincture dose under your tongue, but don't swallow just yet.
Step 2: Using your tongue, gently "paint" the liquid onto your inner cheeks. (Imagine Bob Ross telling you to do this).
Step 3: Wait 30 seconds and take several deep breaths.
Step 4: Swallow!
Illustrations: Meryl Rowin
Sign Up for the Morning PAPER