What have you done with your Saturday?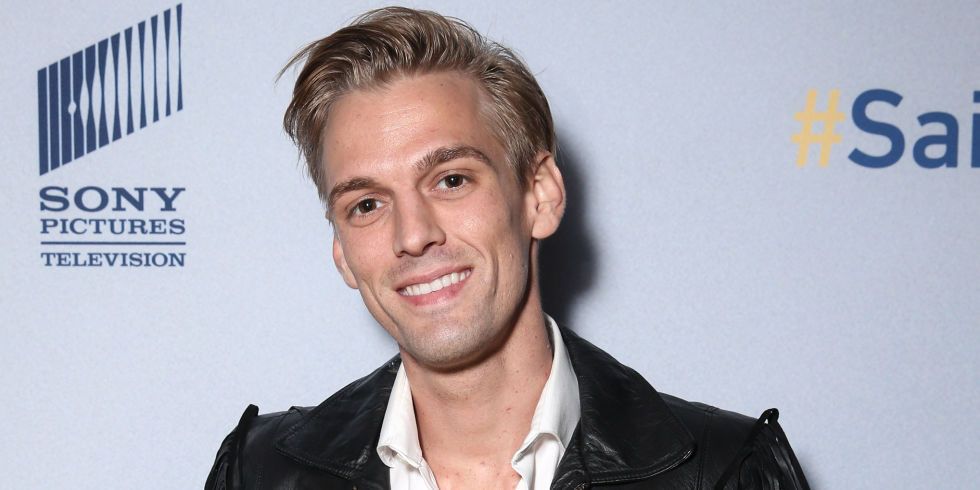 I can't say much for myself, but at least I know Aaron Carter has used his time well.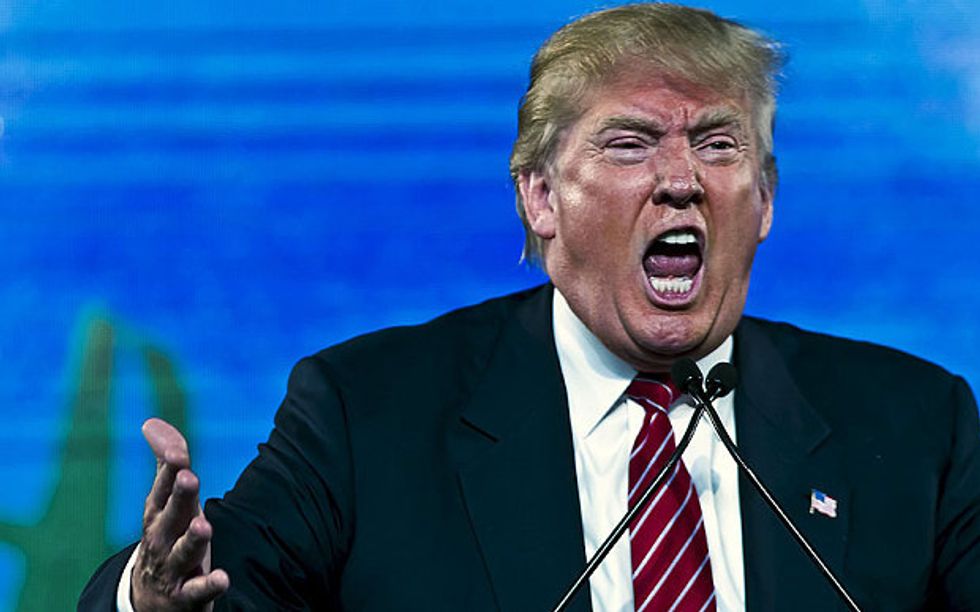 The star (ish) took to Twitter to voice his support for our national nightmare.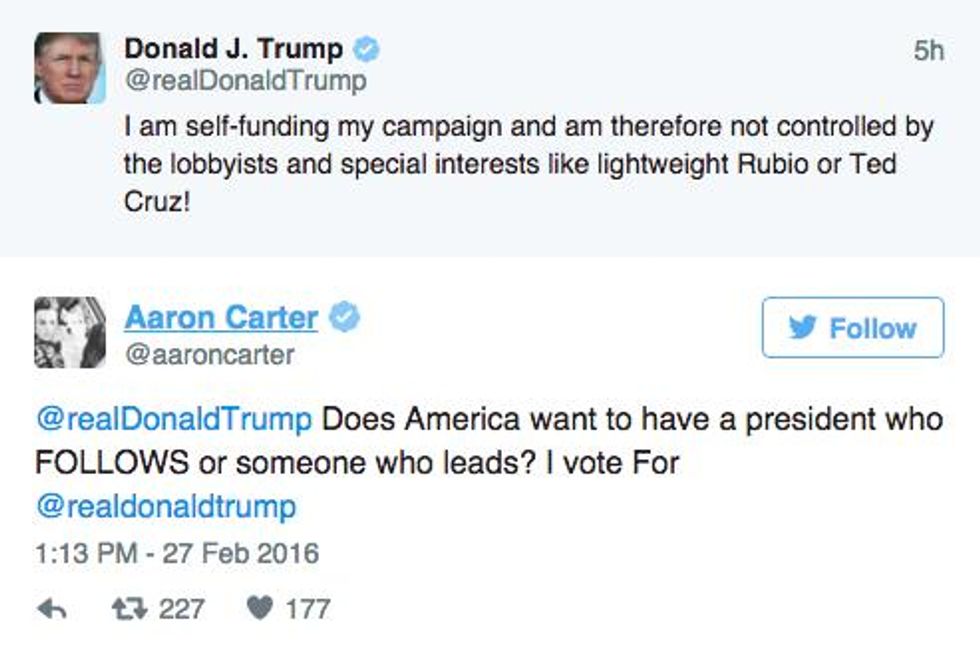 Good!
Good.
After the wave of Twitter vitriol spilled in (totally unplanned, right, Aaron?) Carter quickly deflected the hate-orade with a proclamation of self..

...queened out with a Countess LuAnn cameo...
pic.twitter.com/2fw2WYjRTz
— Aaron Carter (@aaroncarter) February 27, 2016
...reminded us that we did NOT know Michael Jackson like he knew Michael Jackson...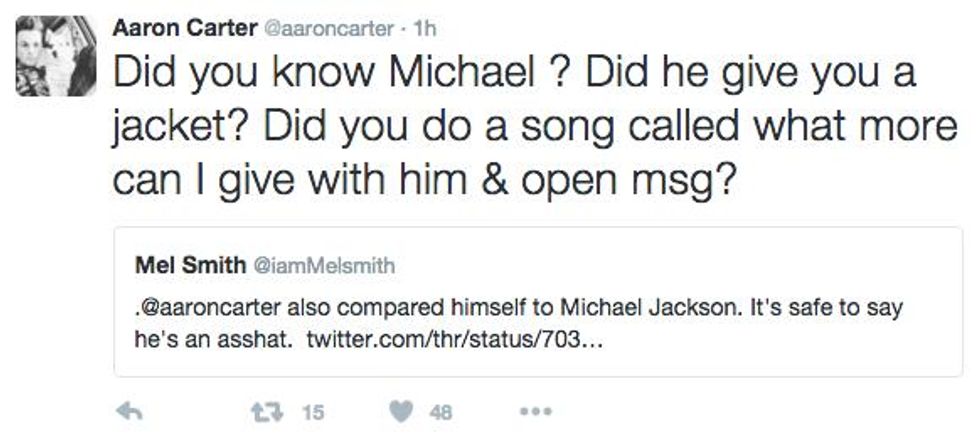 ...silenced accusations of racism...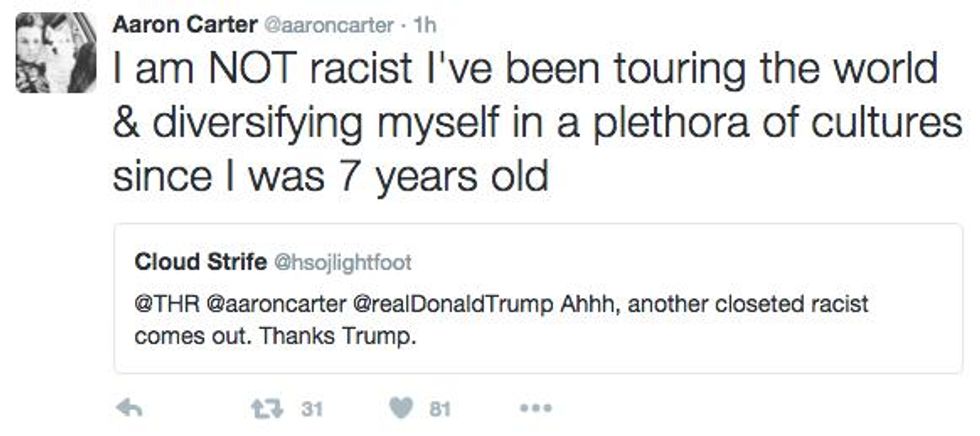 AARON CARTER IS DIVERSIFIED.
Finally, Aaron calculated how much of himself actually agrees with the budding tyrant presidential candidate.

Mr. Trump, you've got a live one!