PAPERMAG's teaming up with Vans on their "classic tales" campaign to share some of the reasons why we're fans of these iconic sneakers. First up is PAPER co-editor and founder Kim Hastreiter, who has been wearing Vans since the early '70s. She can still be spotted sporting them around town, from intimate dinner parties with her fabulous friends to high-fashion events like Lanvin's Halloween bash this past fall. Below, she shares her classic tale.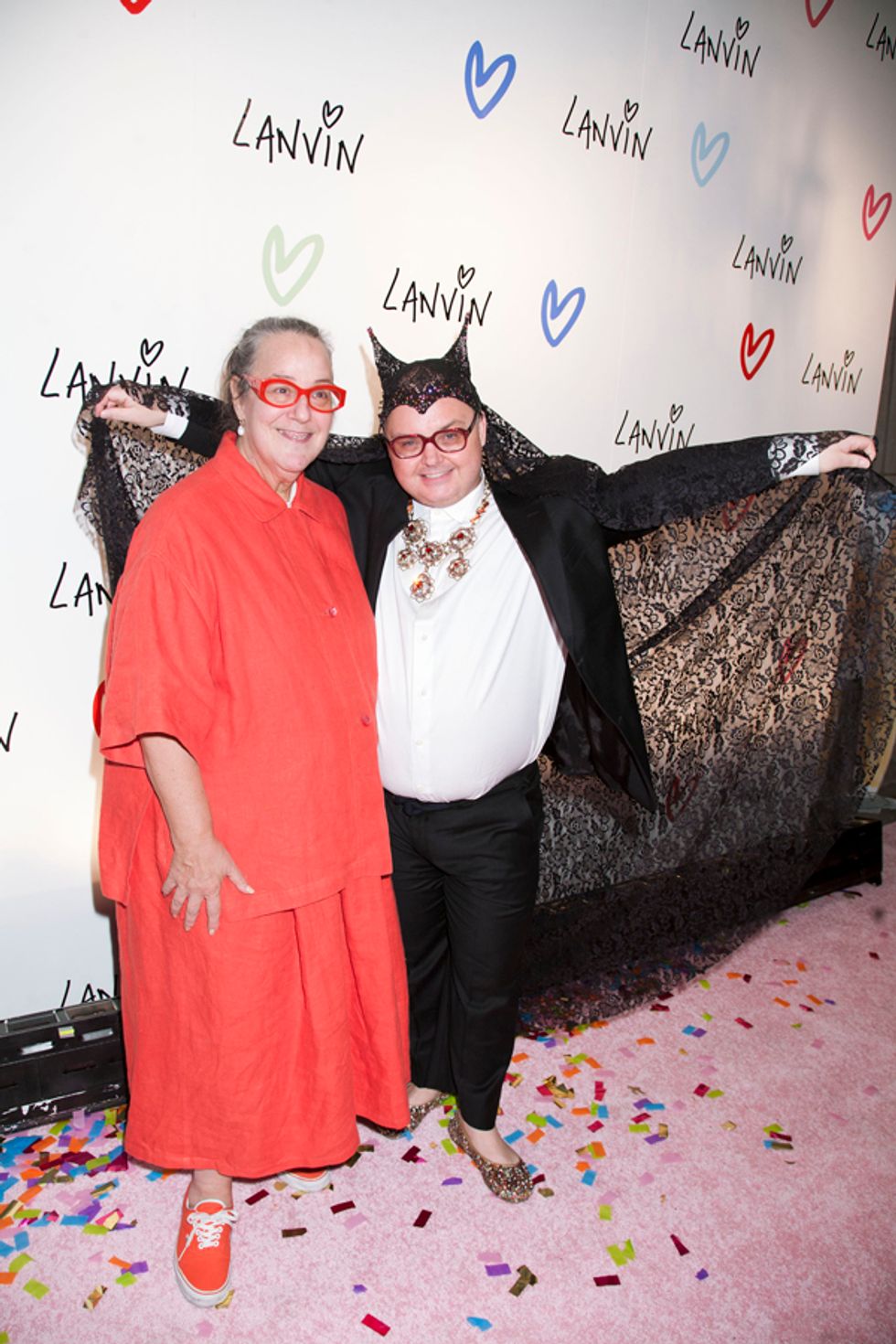 In 1974, before Vans were really distributed, I was in college at CalArts in the San Fernando Valley. My friend told me Vans had an outlet about twenty minutes away from my school where I could take my own fabric and have shoes made. There was this fabulous fabric store in Beverly Hills at the time that was really old and had all this vintage printed corduroy. I bought like ten different printed corduroy fabrics: harlequin, paisley, plaid -- you name it. I would get six yards -- one to have my sneakers made, and five to have someone make me a matching skirt. Come on, how cool is that?  A skirt with matching sneaks! I still wear a uniform in some sense, but in those days that was my uniform.
I liked the men's slip-ons and lace-ups, not the women's. The men's shoes had a really nice roundness to them. It would take four to six weeks for the outlet to make the shoes, and you could choose everything on the shoe --  the rubber sole, the color of the holes that you put the laces through, the color of the tongue  -- and I just saw all these fabulous possibilities. And the fabrics in this fabric store were so wild that I kind of went insane and kept making more and more shoe and skirt sets. I must've made like thirty pairs of sneakers. I would buy really fancy fabrics, like see-through silk and faux-fur. At one point I had faux leopard Vans.
I made a whole bunch more before I moved back to New York, because you couldn't really find Vans here. I wore them everyday until they had holes and the toes were coming through. Finally, I started sending the outlet fabric from New York and they would make them for me.  My dressiest sneakers were silver lamé and I would wear them to the disco! People died for them.
The New York Times
' Bill Cunningham used to photograph me all the time in them.  Then this legendary designer Willie Smith, the inventor of the term "street wear," hired me to style his fashion show. I took all of the fabric from the show and made Vans slip-ons. It was a cute look. If I wore them today, they wouldn't be out of style. And you just can't beat that.