As we previously reported, today was the day an ill-fated Anti-Beyoncé rally was set to take place outside of the NFL's New York headquarters in response to her "race-baiting stunt" of a Super Bowl performance. A performance that some (white) people thought promoted violence against cops. Since being pro-black apparently means you're automatically anti-white? Not sure what kind of logic that is, but it's what these "Proud Of The Blues" people said on their Eventbrite page.
Or sorry, person, singular. Because it turns out that a total of one person showed up on time -- a middle-aged white dude who didn't give reporters his name, but who was wearing a newsboy cap and reveled in the attention like the walking 4chan board he was.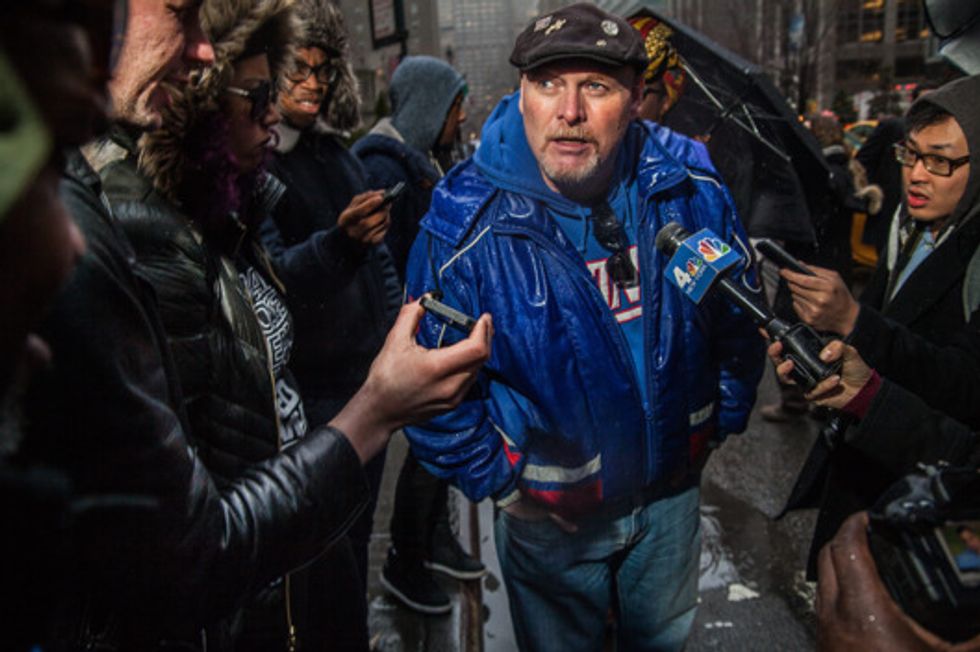 He Who Must Not Be Namedphoto by Konstantin Sergeyev/The Cut
However, He Who Was Not Named was soon joined by a Ted Cruz campaign volunteer named Ariel Kohane and a woman in a "POLICE" beanie named April -- though they dispersed once it started pouring. Meanwhile, Camp Counter-POTB-Protest boasted consistent numbers for the duration of the event -- because, duh.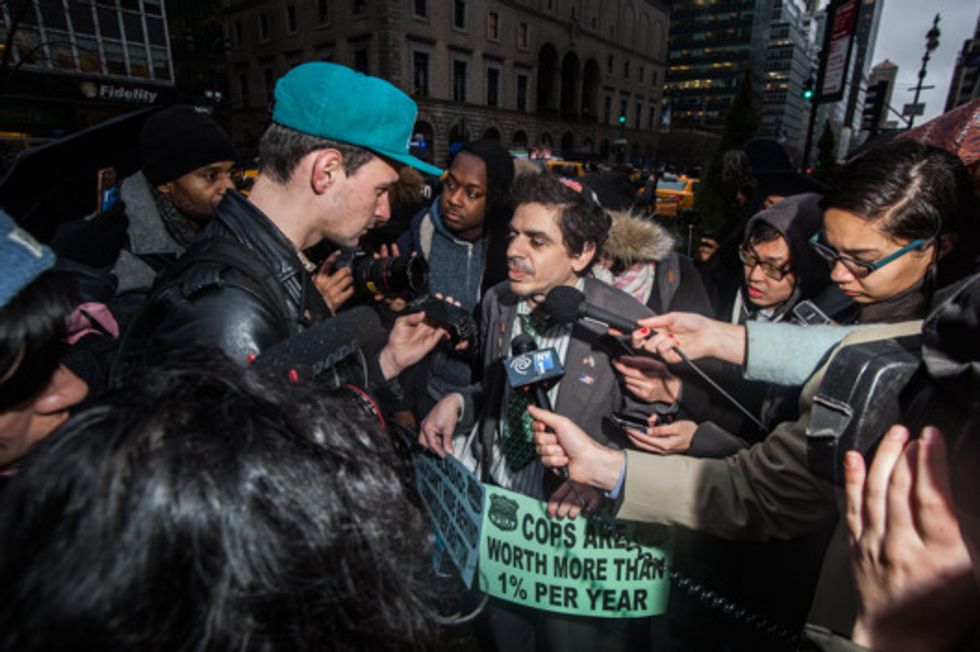 Ariel Kohanephoto by Konstantin Sergeyev/The Cut
Lesson learned: no one fucks with the BeyHive. Check out all the protest photos over at The Cut.
[h/t The Cut]