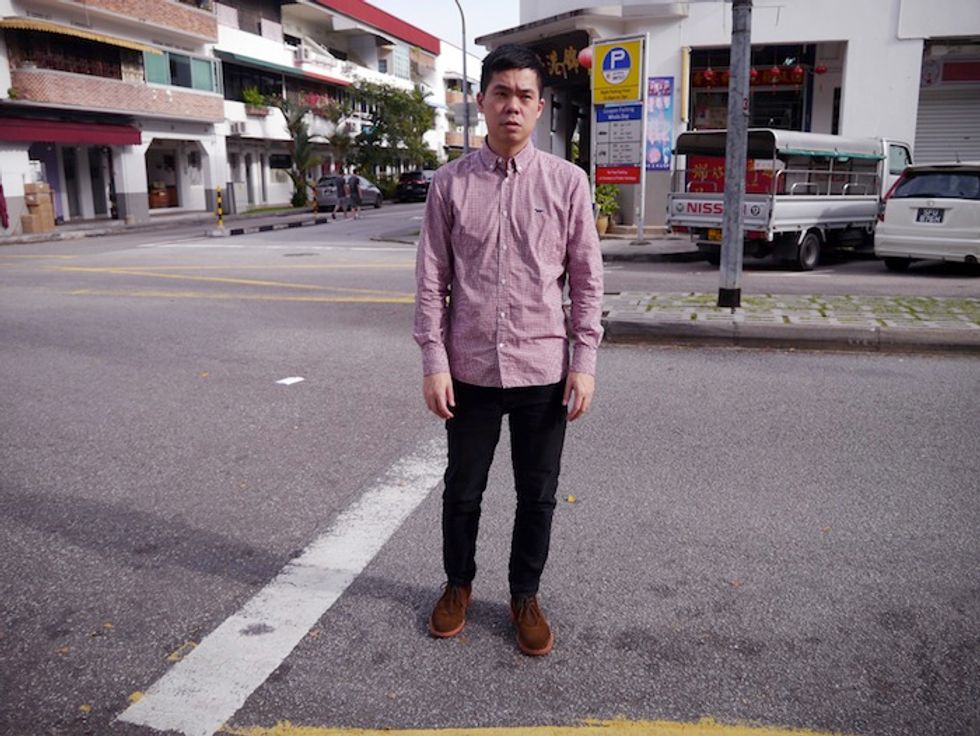 Check out Jason's Instagram! @jason_toughlove

Each week in our new column, "No Sleep Til...," we'll be talking to cool kids around the globe, asking them to fill us in about the bands, DJs, music venues and night spots they and their friends are obsessing over. Next time you visit their home city, leave your Fodor's and Lonely Planet guides behind and go party like a local instead.


Name?
Jason Lam
Age?
80's Baby / 90's Kid
Where do you live?
Shanghai, China
What do you do there?
Day: I work at
CHUCKS
/ Night: I run the blog
TOUGHLOVE.HK
What Chinese bands or DJs are you currently obsessed with and think we should know about?
Brain Failure
, China's OG Punk Rockers;
DJ Wordy
, a 3x China
DM
C Champion; and
The Offset: Spectacles
, a Beijing via Hong Kong Art Rock trio.
I discovered these bands going to shows around China, surfing around Weibo (find me: @jason_toughlove), and making friends with people that have far better musical taste than me.
What does their music sound like?
Brain Failure
Sounds Like: Rancid, The Clash, Stiff Little Fingers
Best Song:
Living In The City
The Offset: Spectacles
Sounds Like: Velvet Underground, Silver Apples
Best Song:
The Loop Swing
DJ Wordy
Sounds Like: DJ Premier, Cut Chemist
Best Song:
Hard to Follow Mixtape
Where are the cool places to check out live music in Shanghai?
Arkham, Yuyintang, The Shelter
and
Mao Livehouse
bring in a nice mix of international and local artists. They all have international quality sound and a nice atmosphere. On any given night, you can most likely catch an international act like Nosaj Thing and a local death metal showcase.
Describe your perfect weekend in Shanghai.
On a typical weekend I wake up early, walk my dog
SUMO
around the
French Concession
, have a delicious Cantonese lunch at
CHA
's on Sinan Road and then hang out with friends, update
TOUGHLOVE.HK
or take awesome naps with my girlfriend Denise.
A perfect night out would be to meet up with friends for a big dinner at
Kota's Kitchen
, go to one of our friend's lane houses, scooter around the city with our scooter gang and end the night watching some bootleg DVDs from Big Movie.
What's your favorite bar/nightclub in Shanghai?
Arcade
is a nice mellow bar owned by my friends, over on Fuxing Lu, which is conveniently a few blocks from my house. They do weekly screenings of the latest
Game of Thrones
and have one of the best oyster nights in Shanghai. The crowd is a mix of young expat and local people that like to relax, listen to good music and actually talk to one another. The French Concession neighborhood is where it's at.
What's a bar or nightclub you would NEVER go to in Shanghai?
I stay as far away as I can from any cheesy club on the BUND with fake alcohol and corny expats looking to score local.
Check out Jason's DJ and music recs:
Brain Failure -- "Living in the City"
The Offset: Spectacles
-- "The Loop Swing"
DJ Wordy -- "hard to follow" mixtape