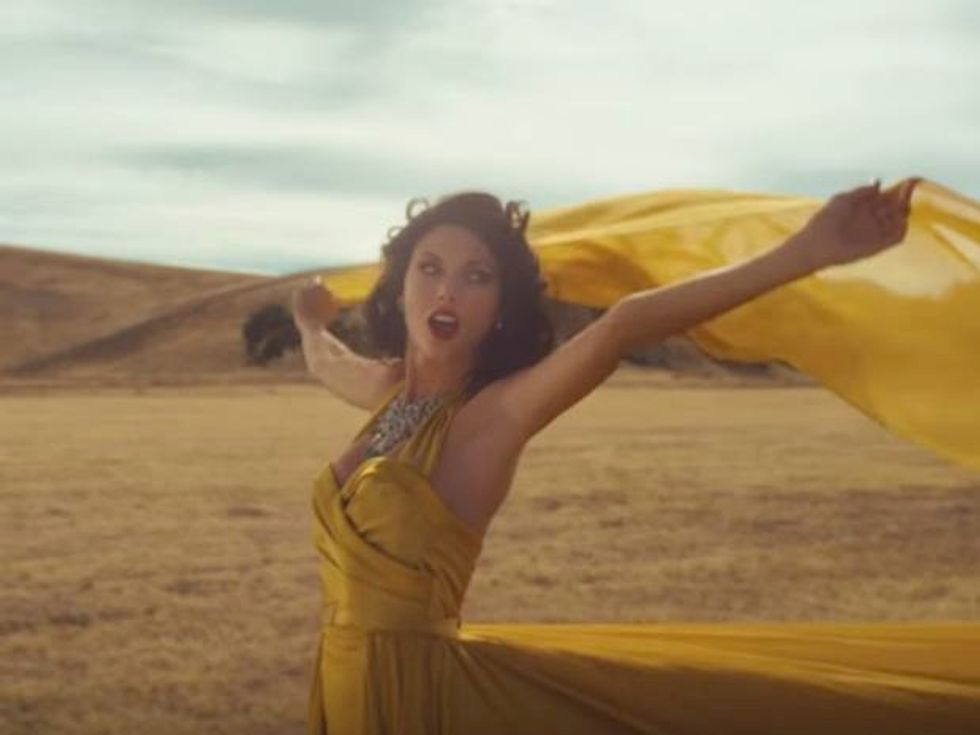 Joseph Kahn, the director of Taylor Swift's new Africa-set music video "Wildest Dreams", has
responded to claims
 that the short film has racist connotations, saying that to have included more black people would've been "historically inaccurate." Frankly, his defense is super disappointing.
Because while the overall concept was obviously inspired by Hollywood cinema à la Bogart and Hepburn in The African Queen and Meryl Streep in Out of Africa, that doesn't mean a video made in 2015 has to make the same mistakes as its predecessors. You know, the kind of mistakes that blatantly forget to put black people in a film set in, uh, Africa and perpetuate gross romanticization of the kind of white-washed colonial fetishism that revolves around the erasure of colored bodies and voices?
But what makes this especially disheartening is the fact that Kahn, as an Asian-American in the industry, should know that racial representation is essential and that our media landscape has a long way to go before we can ever consider it "equal."
And while Kahn said in his statement that the video's "diverse" creative team (which included him and African-American producer Jil Hardin and editor Chancler Haynes) "collectively decided it would have been historicially inaccurate to load the crew with more black actors," it seems highly unlikely that anyone would have accused them of "rewriting history" in the name of 21st century political correctness and fair representation.
Besides, it's pretty easy to argue that the reason a lot of people become creators is to influence and re-imagine history for themselves. It's sure as hell why I wanted to write, to help change the general perception of Asian-American women as meek, quiet and un-opinionated. 
Asians can't be racist. White or black, we don't care, all dogs taste the same to us.

-- Joseph Kahn (@JosephKahn) September 3, 2015