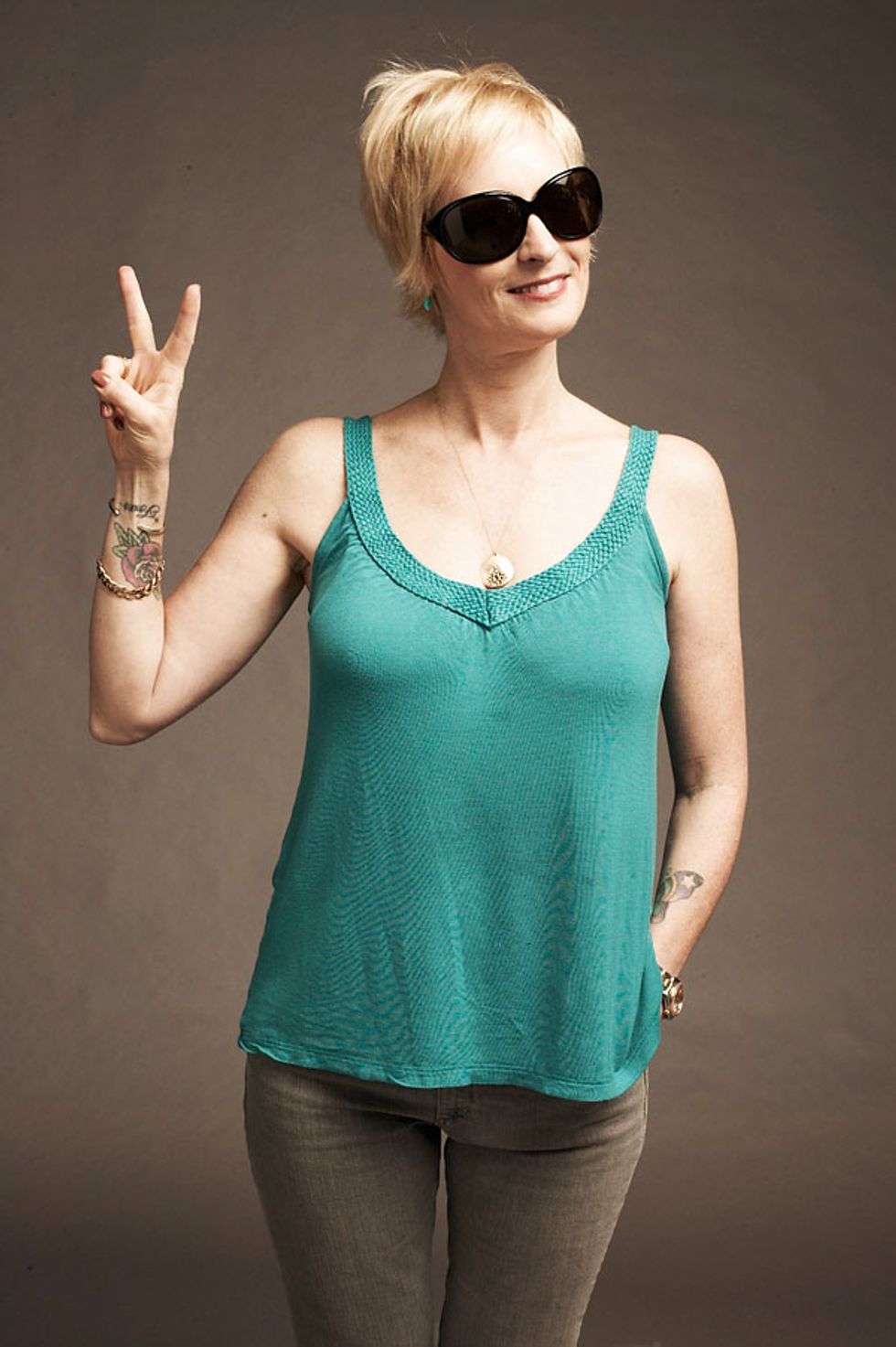 So tell me, what exactly was the idea behind Lipsticktracez?
Lipsticktracez was designed to increase the exposure of women in the arts. I wanted to bring together a mixture of emerging and established contemporary art, fashion, pop and youth culture to a mainstream audience from a woman's perspective.

What's your background? How did you find yourself in the web publishing world?
My background is in fashion photography. I have been shooting commercially since the mid nineties. One of my clients was PAPER, which is how I met Kim and David. As an art collector I felt there wasn't much on the web that talked about women in the arts. Interviews, their backgrounds and experiences were missing and I felt that really humanized the art and made it more accessible to a mainstream reader. The contemporary art world tends to be a very closed off complex place. When I moved to LA I would have these little soirees with artists and writers in my garden, the women were so interesting and inspiring that it made me want to start my own art bog. I decided to develop lipsticktracez online, much in the way the punks started zines in the seventies and eighties. I realized I wanted more than a blog and thought it would be more fun to have a group of diverse creative women from all over the world contributing content based on their experiences and interests in the arts. I consider Lipsticktracez more of a web forum.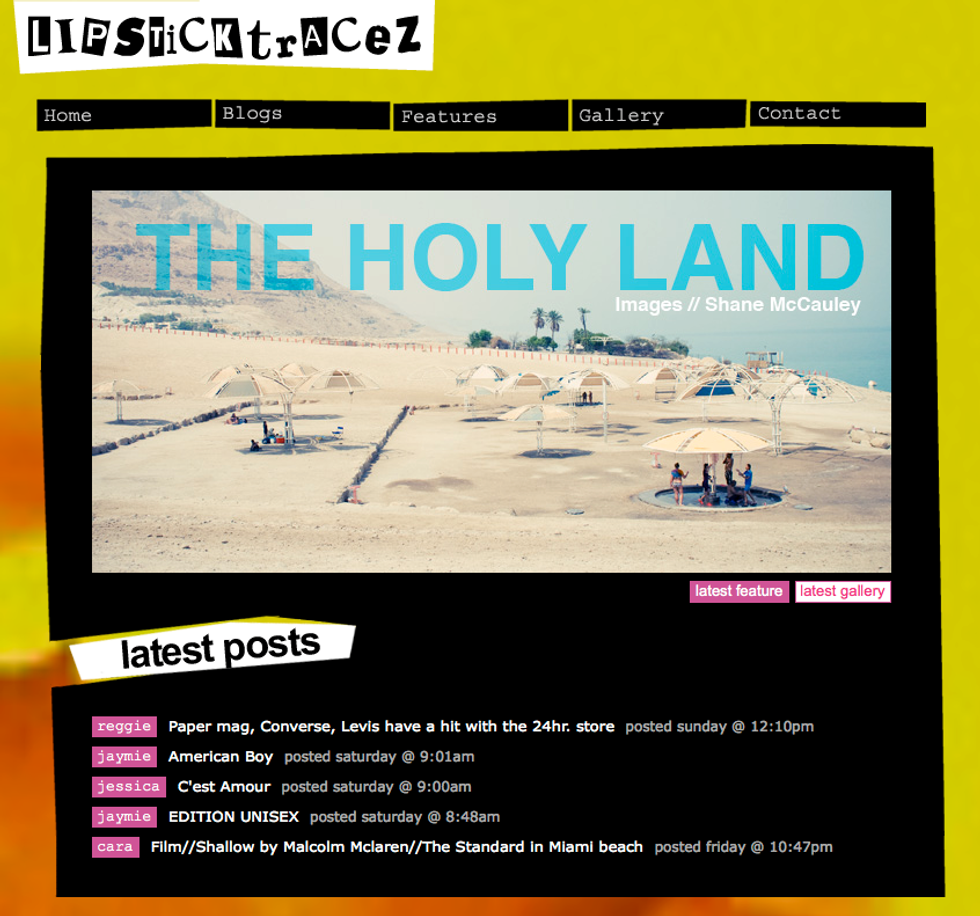 What are you currently being inspired by?
My inspirations come from all over. Art, music, books, film, travel, street and youth culture. I worked in clubs in the late '80s in NYC so that club culture vulture thing is still in my blood. I love to be out and about looking at young people, what they wear, listen to and talk about. The Internet and technology has had a humongous effect on youth culture and how people communicate. That's inspiring to me.

What do you love most about Los Angeles?
I love Los Angeles, even more so now that it has become an art Mecca. What's not to love? The weather, the space, car, skate and surf culture. Nature and the accessibility to it. The amazing healthy cuisine. I love my succulents, my pet pugs running around, my kid having a yard. I do miss the street culture and diversity of New York and other urban cities. Luckily I'm there all the time so I get my fill.
Photo by Jiro Schneider