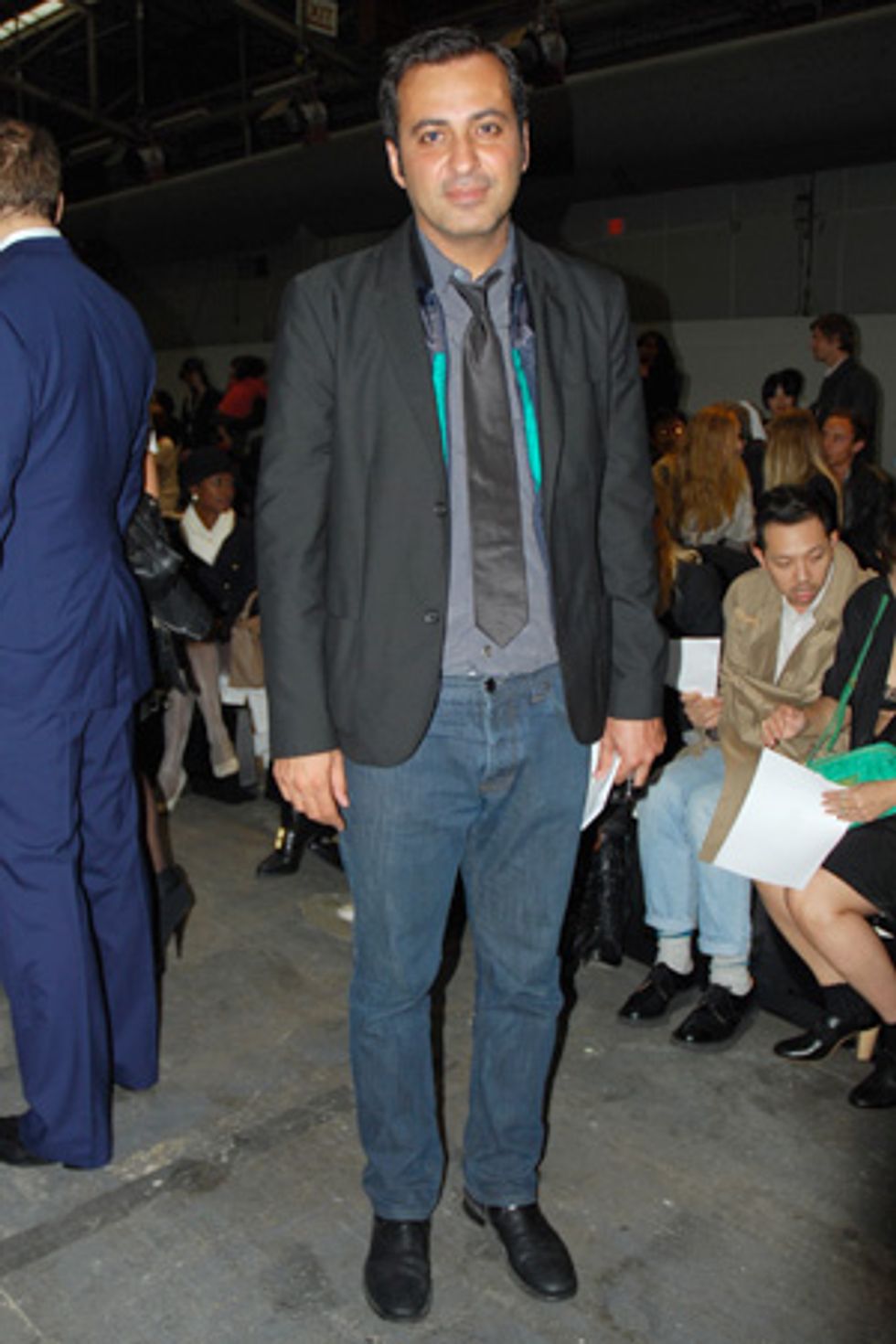 NAME: Mazdack Rassi
OCCUPATION: Owner and creative director of Milk Studios
SPOTTED: Sitting front row at Alexander Wang
WHAT ENCOURAGED YOU TO PRESENT SHOWS AT MILK THIS YEAR AS A MORE OFFICIAL ALTERNATIVE TO BRYANT PARK? "I think it was all the young and independent designers that we work with and their idea was they had to be more than just designers, they had to be architects they had to be filmmakers. So we wanted to push the presentation, we wanted to give them a space for free so they could spend the money they had on the creative. That's how it came about. It's our duty at Milk to support emerging artists. That was truly how it all came about. We got lucky to have MAC team up with us and then that really made it happen. They're like-minded people. They're independent, they're super-duper cool, they have a lot of street credibility. We thought at Milk that we had to put our heads together and find a way to give the designers a new idea, a blank canvas. It's not just about popping up a tent for a week, we're there 365 days a year creating films, shoots.
WHAT'S YOUR FAVORITE THING ABOUT FALL IN NEW YORK? The best thing about fall in New York is the leaves.
CLICK HERE FOR PAPERMAG'S COMPLETE DOWN-LOW FASHION WEEK SPRING 2010 COVERAGE. >>