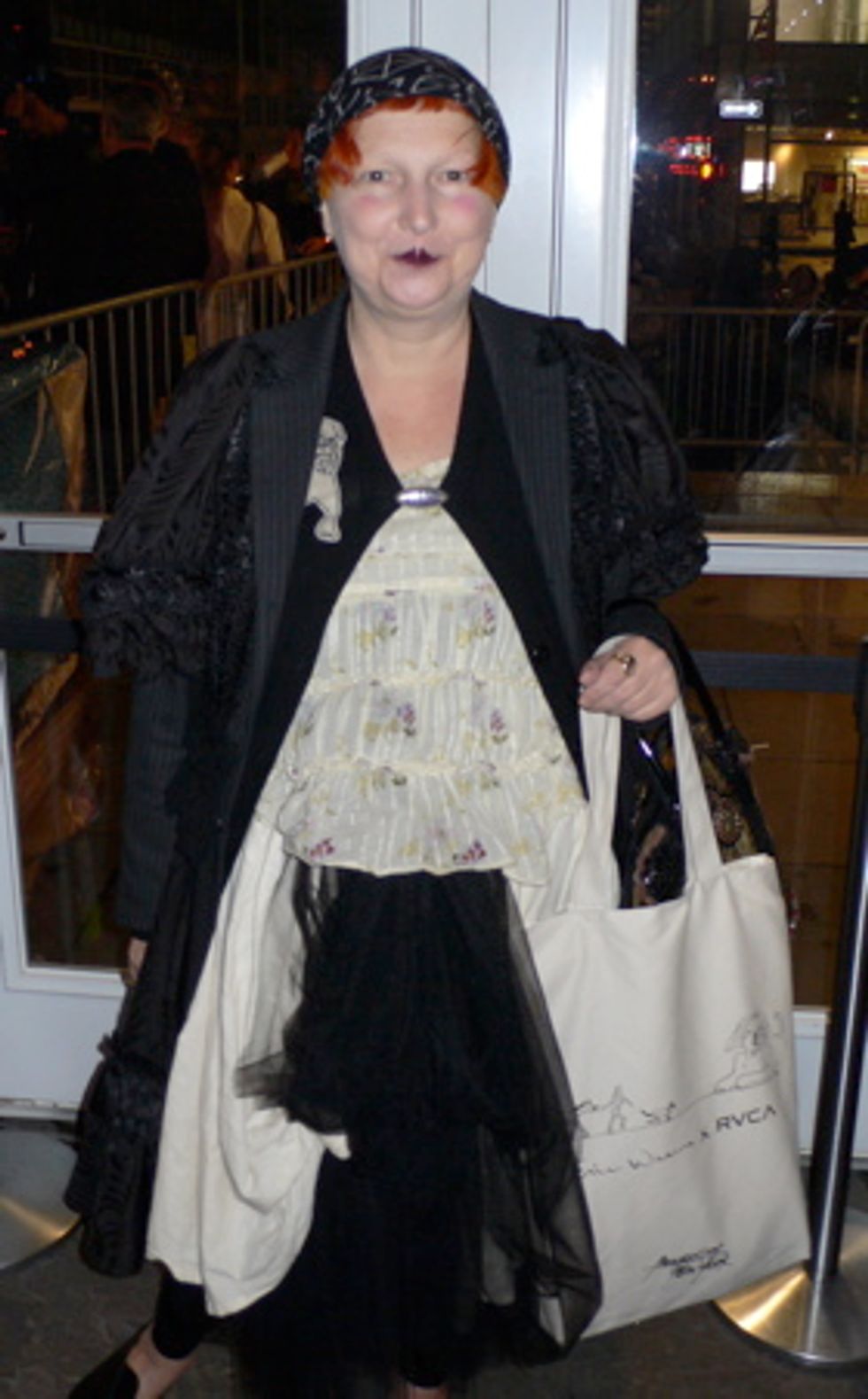 WHO: Lynn Yaeger
OCCUPATION: Writer
SPOTTED: At the Erin Wasson X RVCA show
HOW MANY HOURS DID YOU SLEEP LAST NIGHT? "Oh, not that many. I really had a good time at Fashion's Night Out and then I had to go home and write something. With me I would say maybe five or six, like I never get like two or anything like that. It's decent but not enough."
HOW WOULD YOU DESCRIBE YOUR LOOK TODAY? "Kind of in-between weather. Last night when I got home, I was looking around and hating everything, I was like, 'there's a ton of shit here: there's got to be something that you like.' It's hard when the weather changes."
WORST THING ABOUT FASHION WEEK? "That it's like school a little bit. It's divided into groups, like there are the Mean Girls. It's very cliquey. Mr. Mickey yelled at me once. He said, 'You've got nothing to complain about: you're part of the cool kids!'"
CLICK HERE FOR PAPERMAG'S COMPLETE DOWN-LOW FASHION WEEK SPRING 2010 COVERAGE. >>