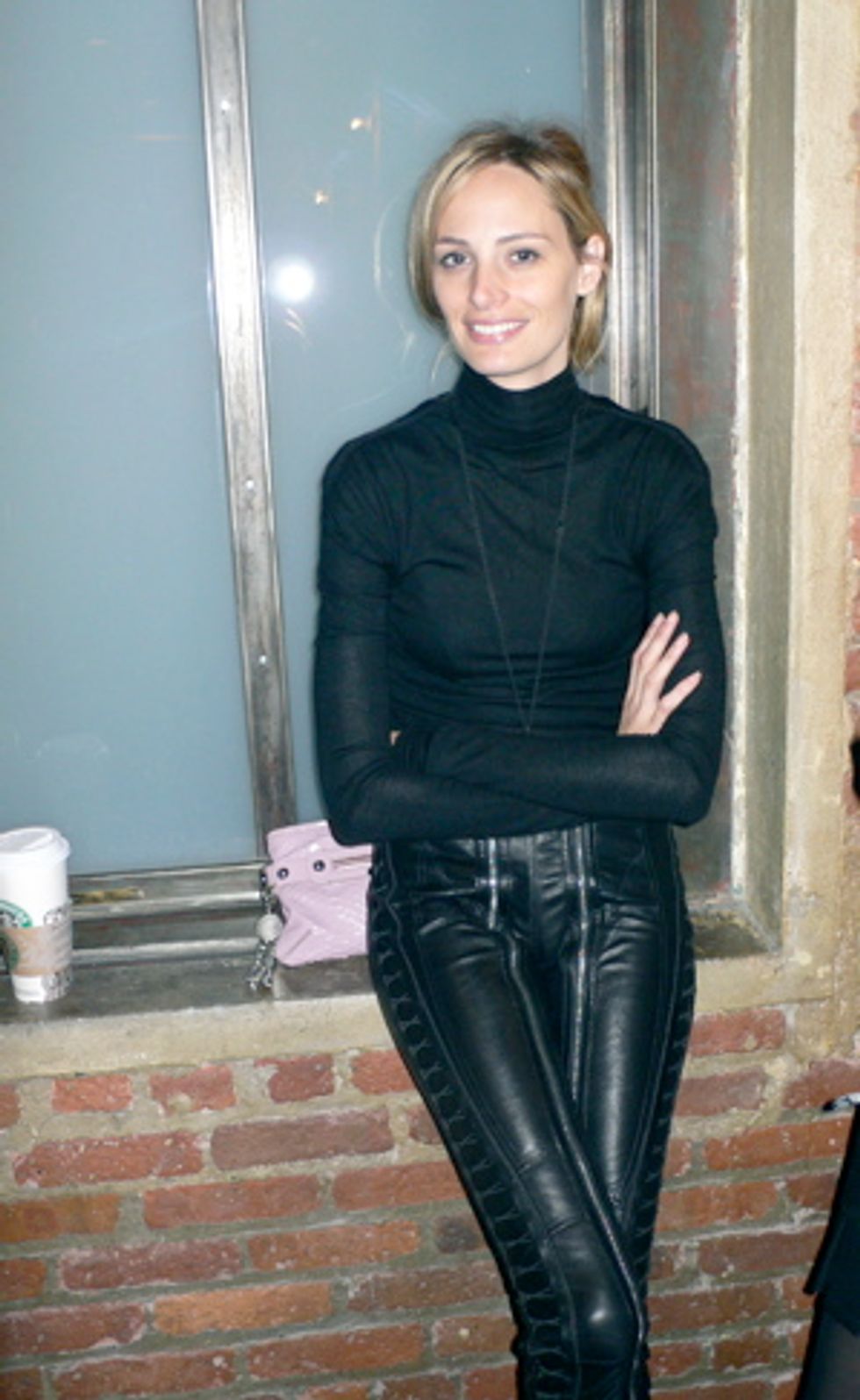 WHO: Lauren Santo Domingo
OCCUPATION: Contributing editor, Vogue
SPOTTED: Waiting outside the Preen show at Milk Studios, sipping from a venti Starbucks cup.
HOW'D YOU GET TO MILK? "Taxi"
WHAT IS YOUR ALL-TIME FAVORITE VINTAGE PIECE? "A YSL safari dress from the '70s… that my mother-in-law gave me."
WHAT MAGAZINES -- OTHER THAN VOGUE -- DO YOU FIND INSPIRING? "I like all of them except for the ones -- I'm not going to say that out loud! I really like the blogs Discotheque Confusion, Le Fashion, Knight Cat… they break down the editorials and save me a trip to the magazine stand!"
LAST MOVIE YOU FELL IN LOVE WITH?: "I just watched Stealing Beauty again. I haven't seen it since… whenever it came out" [Ed: 1996].
CLICK HERE FOR PAPERMAG'S COMPLETE DOWN-LOW FASHION WEEK SPRING 2010 COVERAGE. >>