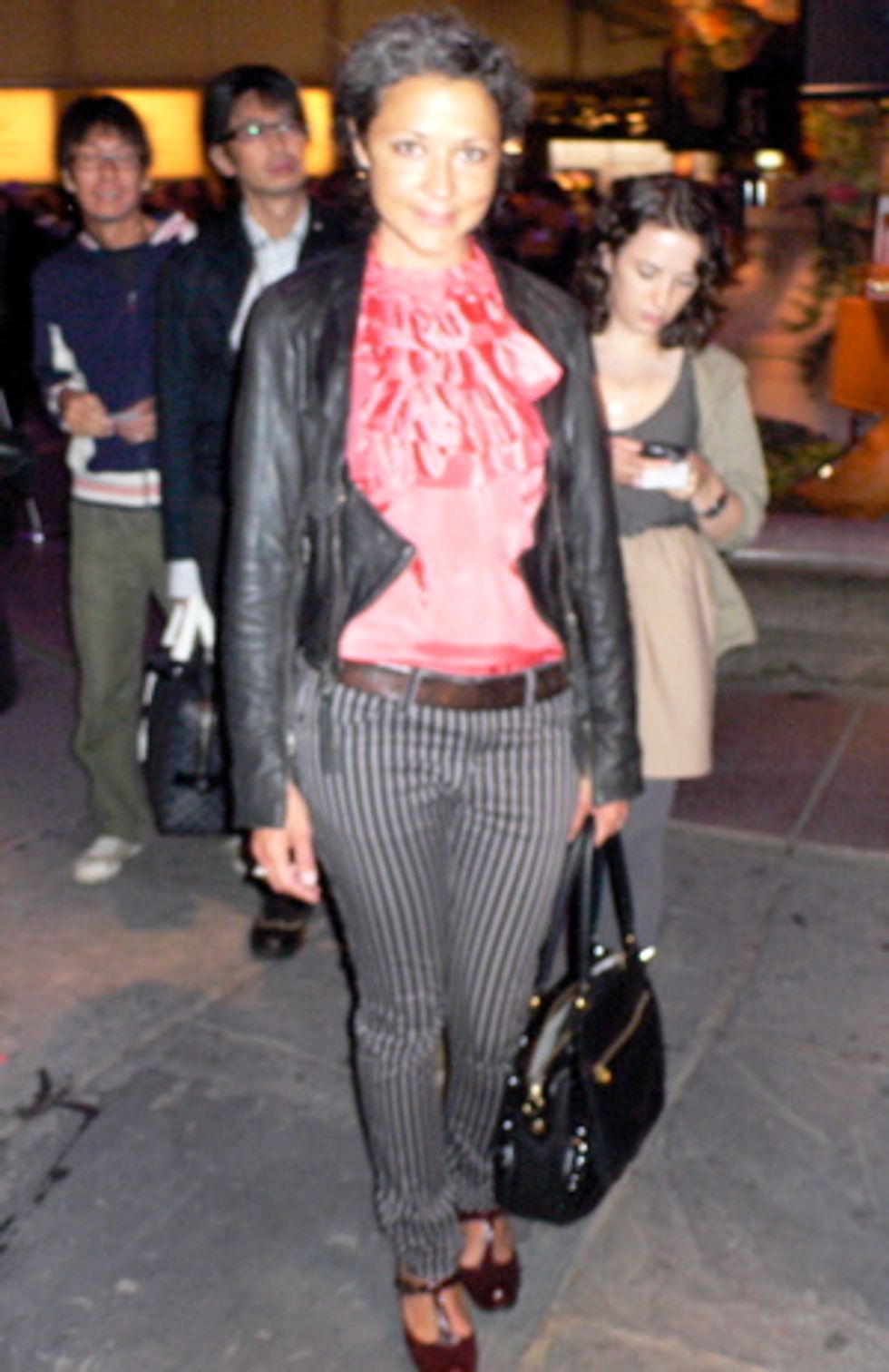 WHO: Anna Sheffield
OCCUPATION: Designer of Bing Bang jewelry line
SPOTTED: In the tents before the Erin Wasson X RVCA show.
HOW MANY HOURS DID YOU SLEEP LAST NIGHT? "Six, that was a good one for this week."
TELL US ABOUT YOUR LOOK TODAY? "I was feeling Purple Rain..."
CURRENT FAVORITE SONG? "I've been listening to The Blow a lot, the one about her boyfriend, 'Hey Boy,' although I have a boyfriend!"
WHAT DO YOU THINK MAKES ERIN WASSON SO APPEALING TO YOUNG DOWNTOWN WOMEN? "Well, she's one of us, she's one of the crew. What she does and and how she dresses and how she lives her life are totally believable."
CLICK HERE FOR PAPERMAG'S COMPLETE DOWN-LOW FASHION WEEK SPRING 2010 COVERAGE. >>