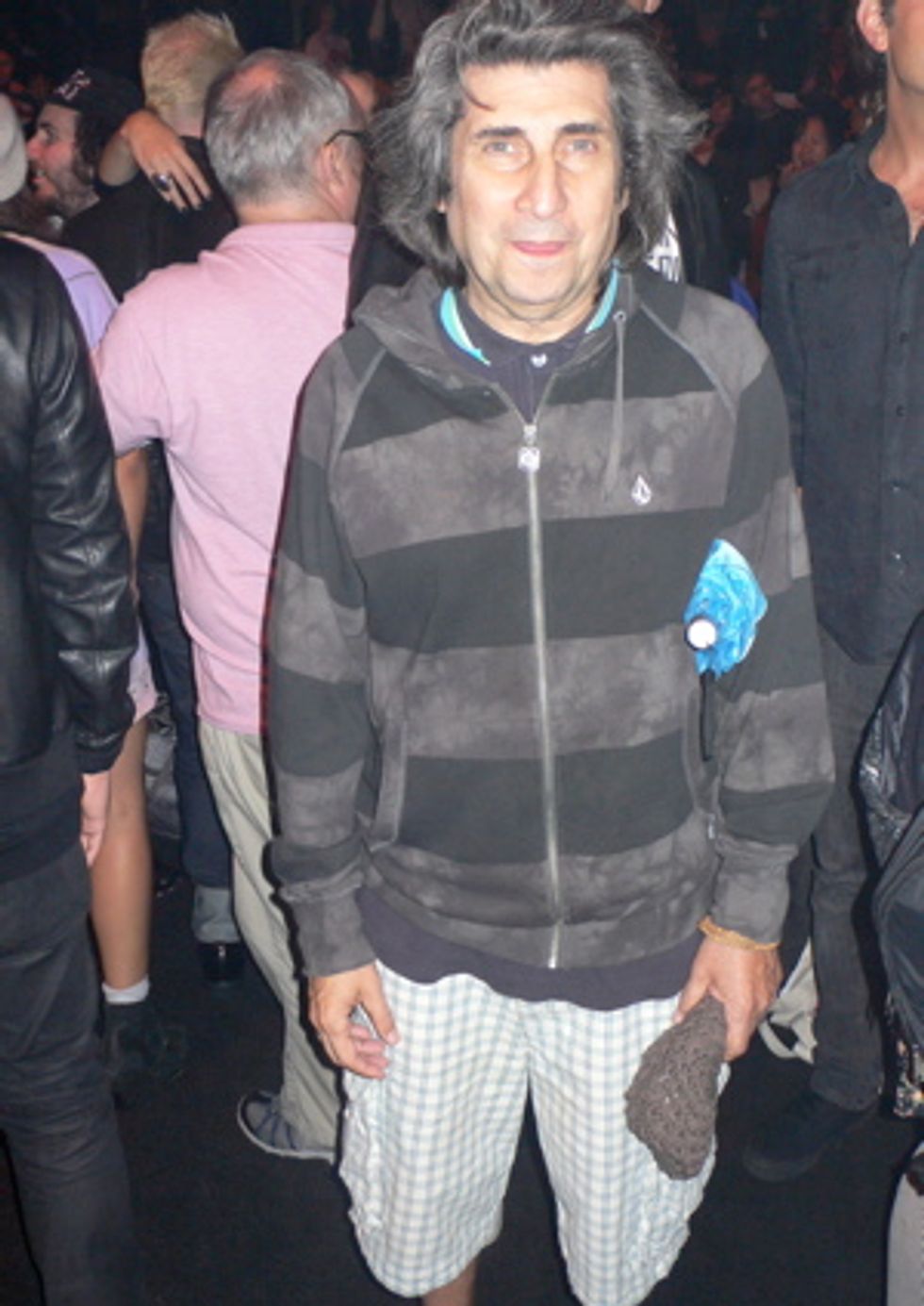 NAME: Gene Krell
OCCUPATION: Fashion director at Vogue Japan and GQ Japan
SPOTTED: Mingling before the Erin Wasson x RVCA show.
HOW MANY HOURS DID YOU SLEEP LAST NIGHT? "I didn't sleep last night at all. I have jet lag, and I work out of Japan so everything is quite opposite for me, I'm incredibly tired."
WHAT DID YOU HAVE YOUR BREAKFAST THIS MORNING? "Prune juice"
WHAT ARE YOU MOST EXCITED ABOUT THIS FASHION WEEK? "The thing I'm not excited about is some dick face asking me at the door, some square badge, mister minimum wage, asking me why I'm wearing Bermuda shorts."
IS THERE ANYTHING YOU'RE WEARING OF PERSONAL SIGNIFICANCE? "Just my tattoos."
WHAT ABOUT YOUR RING? "I love my wife very much."
CLICK HERE FOR PAPERMAG'S COMPLETE DOWN-LOW FASHION WEEK SPRING 2010 COVERAGE. >>