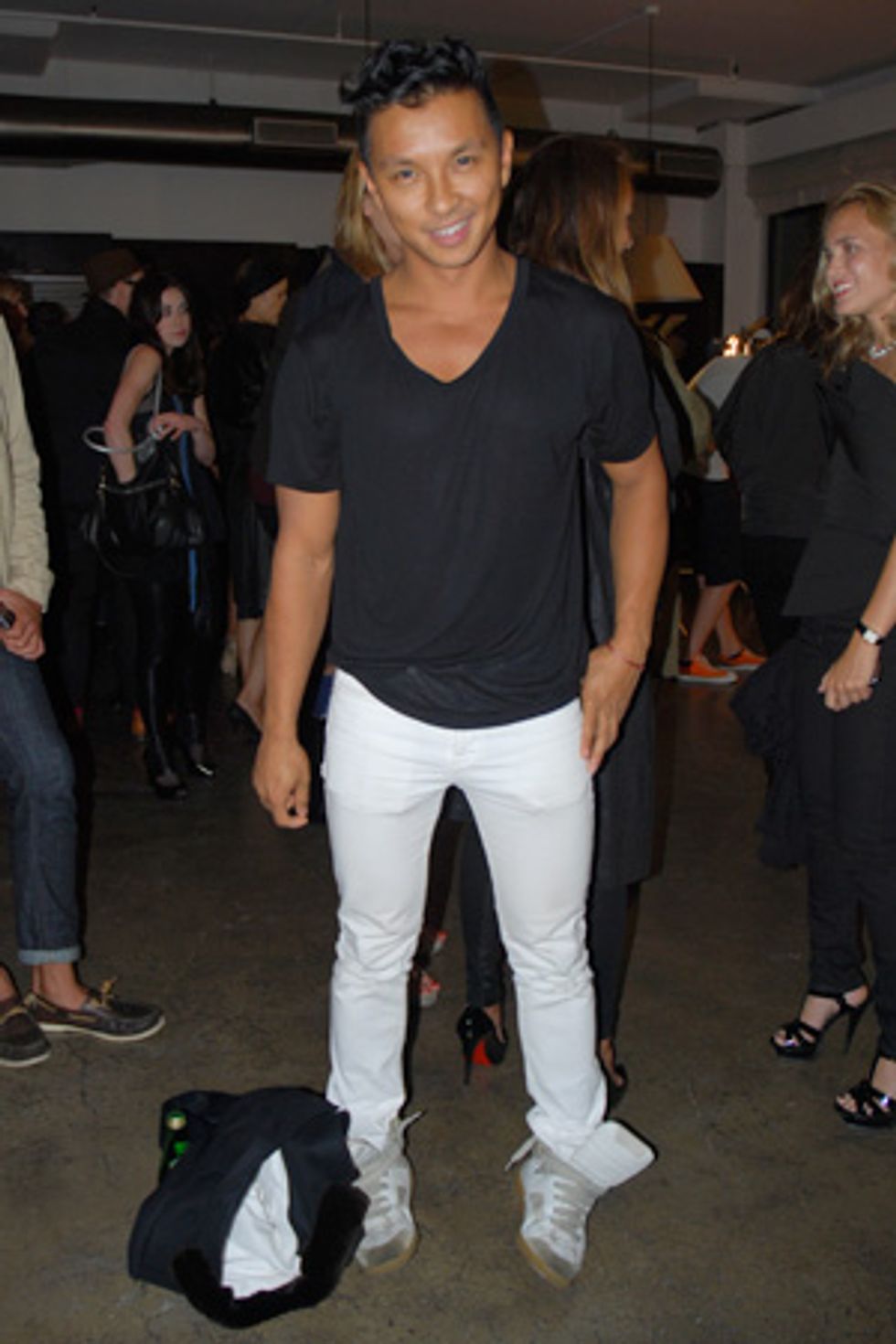 NAME: Prabal Gurung
OCCUPATION: Designer
SPOTTED: Chatting with friends at the Victor Glemaud presentation at Milk Studios.
WHAT'S BEEN THE RESPONSE TO YOUR PRESENTATION SO FAR? It's been reviewed by New York Times, Cathy Horyn reviewed it, it's been received very well... I hate talking about my work.
WHAT DO YOU LIKE ABOUT A PRESENTATION AS OPPOSED TO A SHOW? "For me, it's my second time around. The day before yesterday was my second season—for what I'm doing, it's very well made and it helps because when the editors are there they can see up close. It's definitely challenging and daunting because everything has to be perfect, you can look at it and find fault. I wanted to let people know the second time around what my strengths are: Ro be able to make beautiful clothes. I like it, we'll see for next season what happens.
YOUR FAVORITE THING ABOUT NYC IN THE FALL? "The hope for spring."
CLICK HERE FOR PAPERMAG'S COMPLETE DOWN-LOW FASHION WEEK SPRING 2010 COVERAGE. >>