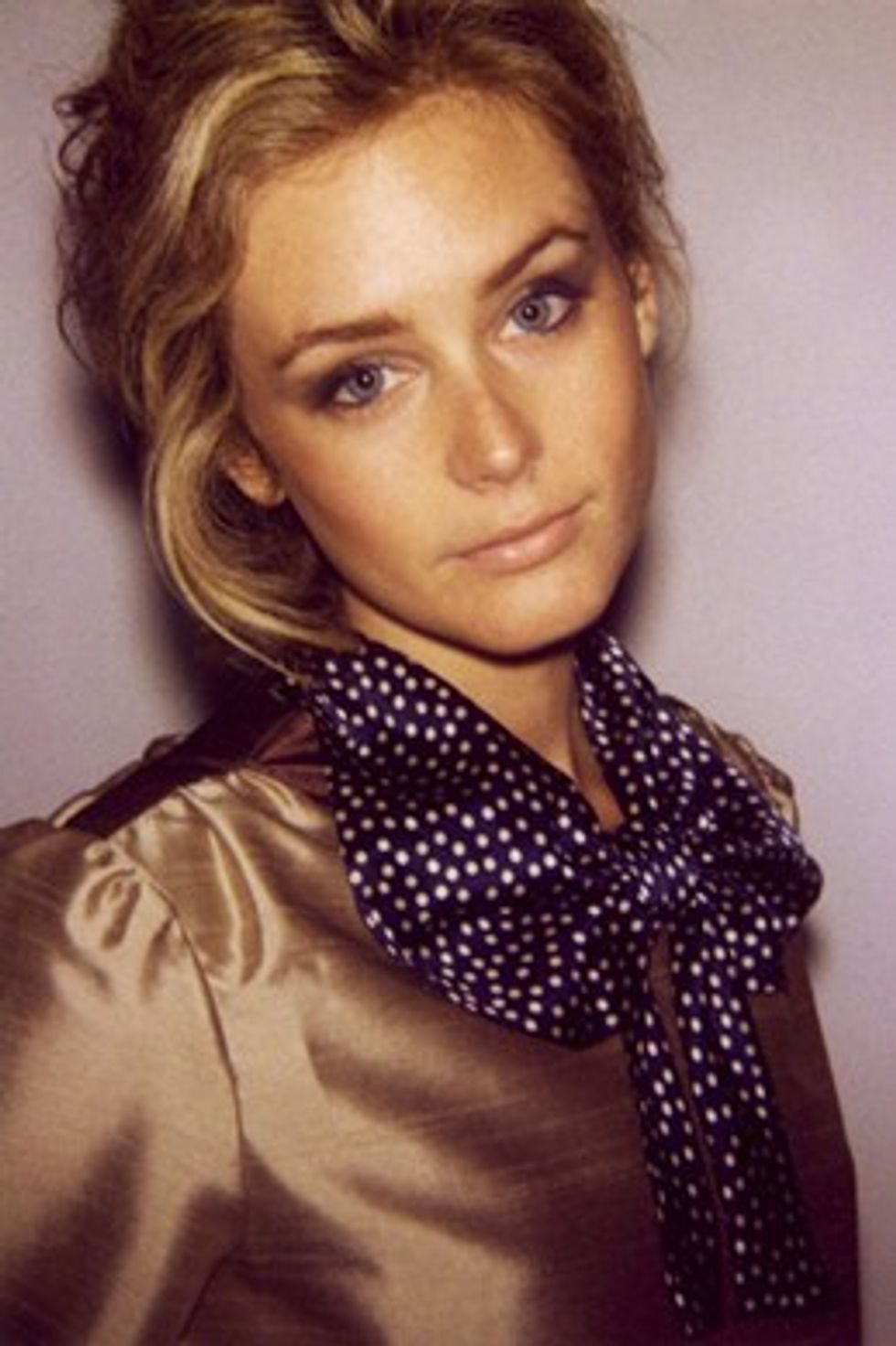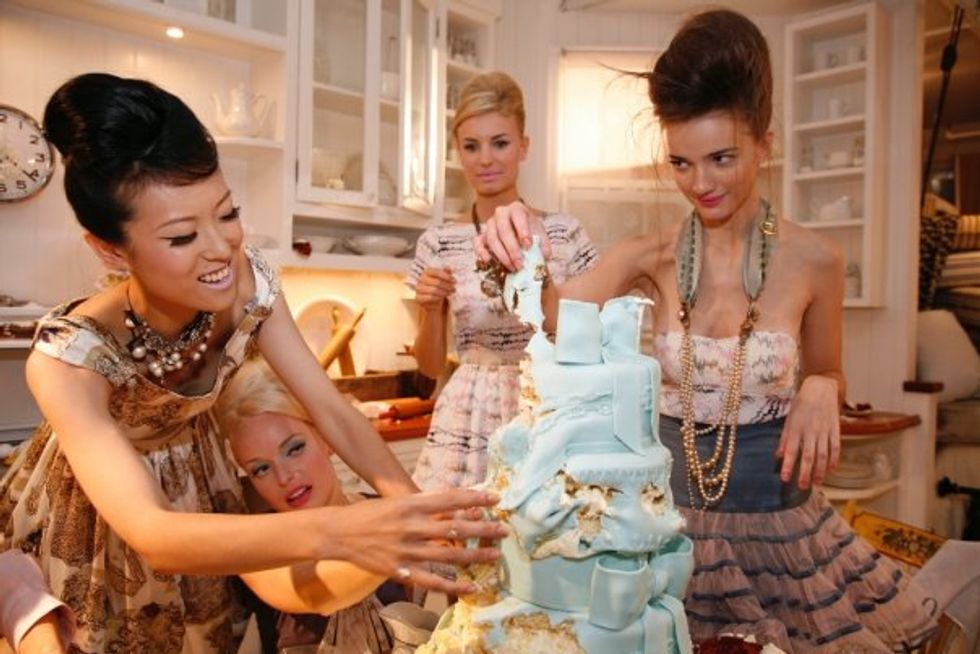 Abigail Lorick's warmhearted southern charm is sparklingly evident in both her genuine congeniality and her ladylike line Lorick's decorous designs and hospitable presentations. Mid-preparations for her Spring/Summer 2010 collection to be presented early on September 10th –- consider it "Fashion's Morning Out" –- at The Yard at the SoHo Grand, Abigail kindly sat down for a short and sweet tête-Ã -tête on her transition from modeling to designing, upcoming "dress-up"-inspired presentation, and what events she is eagerly awaiting this New York Fashion Week.
What originally prompted you to move from Amelia Island, Florida to Europe at 18 years old?
I had decided to model full-time and Milan was the first step to success.
How did modeling for Ford sway your mastery of design while studying at FIT and soon thereafter designing for T.S. Dixin?
My bookers encouraged me to go to FIT and having funds from modeling helped with school. By the time I was at T.S. Dixin, I was no longer modeling.
How has your upcoming Spring 2010 collection evolved from your stellar Fall 2009 line?
It is a lot more playful and easy... harkening back to the love of playing dress-up.
What is the common thread or ideology that connects each of your distinctive collections?
Being well "put together." We hope to encourage this every morning and evening for our women; of course, the common thread should always be elegance.
In what manner will you be presenting your Spring '10 line this Fashion Week? What are the collection's main inspirations?
The title of the collection is "Three Mediums," inspired by three artists and their respective mediums. In the presentation we will be showing three portrait sittings each composed of ten girls.
Where are you looking forward to swinging by this Fashion's Night Out and what shows are you eagerly anticipating this fashion week?
I am so excited for the Siki Im show and Pamela Love. I am also looking forward to the FENTON/FALLON jewelry flagship opening party!
How would you describe the superlative "Lorick Lady"?
Oh where do I even begin? In a few words: she is quintessentially our modern-day lady. What that incorporates exactly would warrant too many words... but needless to say, her style goes well beyond her clothes.
CLICK HERE FOR PAPERMAG'S COMPLETE DOWN-LOW FASHION WEEK SPRING 2010 COVERAGE. >>