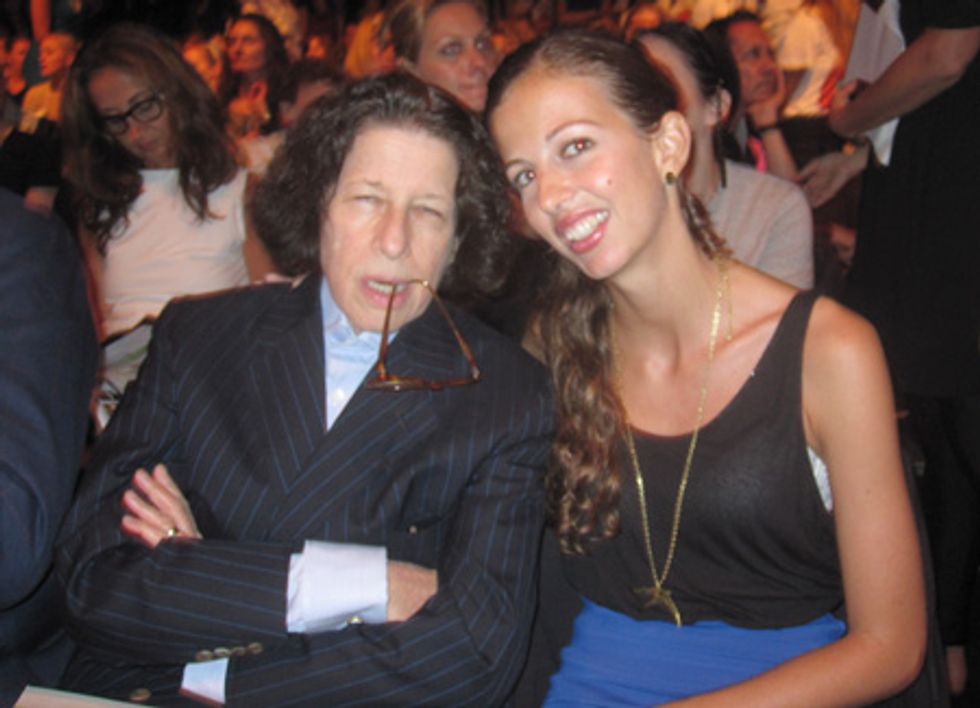 NAME: Chiara Clemente
OCCUPATION: Documentary filmmaker
SPOTTED: Front row at DVF (next to Fran Lebowitz and Graydon Carter)
WHAT ARE YOU MOST LOOKING FORWARD TO THIS FASHION WEEK? "This show. I always look forward to Diane."
FAVORITE THING ABOUT FALL IN NEW YORK? "I think it's the nicest weather we have all year, because otherwise it's either too hot or too cold or too rainy, and I think people are always excited to come back, so there's more happiness and less bitterness."
CURRENT TV OBSESSION: "Well it's an old obsession. It's funny because I have no interest in football, I didn't go to a high school with [a football team], but I love the show Friday Night Lights. One of the best TV shows in a long time."