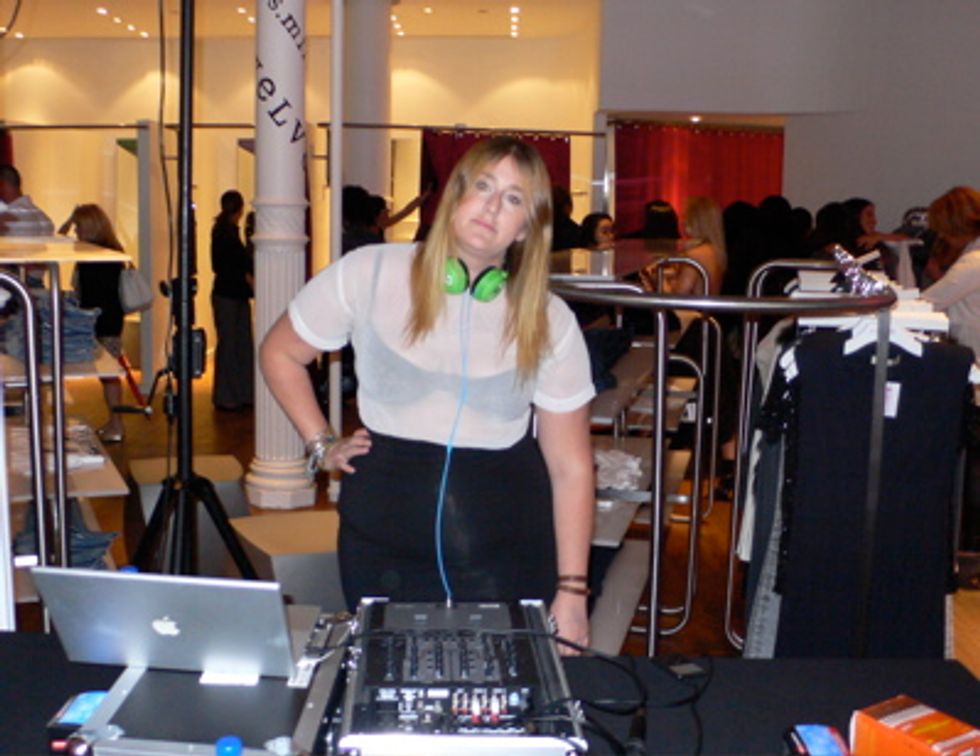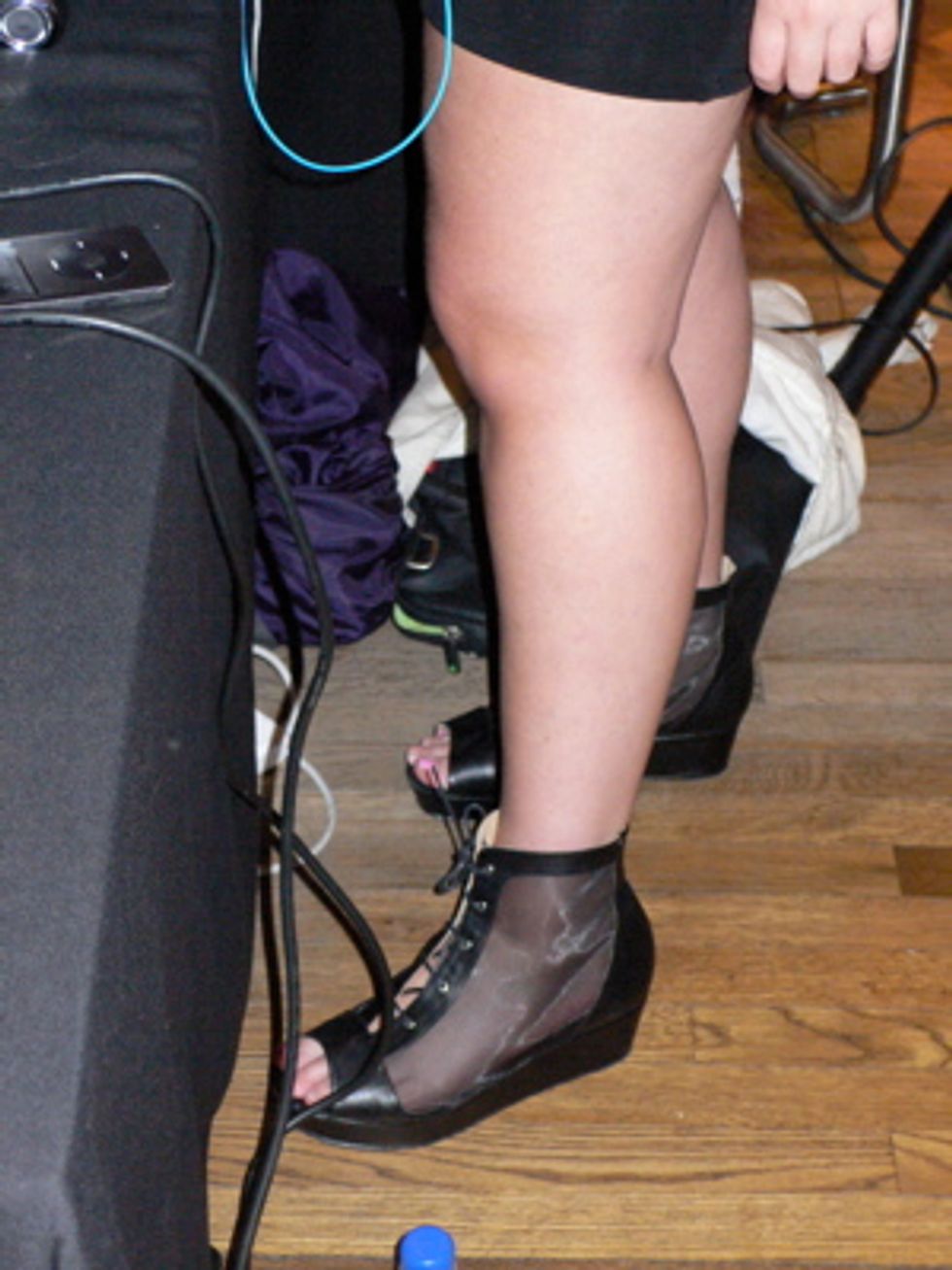 WHO: Cassie Coane
OCCUPATION: DJ
SPOTTED: Manning the decks at Intermix for Fashion's Night Out
DESCRIBE YOUR LOOK: "Ugly, really bad!"
WE DISAGREE! WE MEAN TODAY! "Oh today? Stressed would be one word!"
WHAT BANDS INSPIRE YOUR STYLE? "The Germs -- Darby Crash and Lorna Doom. All the Germs, always."
WHAT'S THE BEST PART ABOUT FALL IN NEW YORK? "I have two: Do you know that New York sweaty face [that everyone has] in the summer? That goes away, which rules. Let me think of a better one... My favorite time is fall, but I don't know why! I can take naps now because it's not sunny out so no one is going to judge me! I can sleep all day."
CLICK HERE FOR PAPERMAG'S COMPLETE DOWN-LOW FASHION WEEK SPRING 2010 COVERAGE. >>