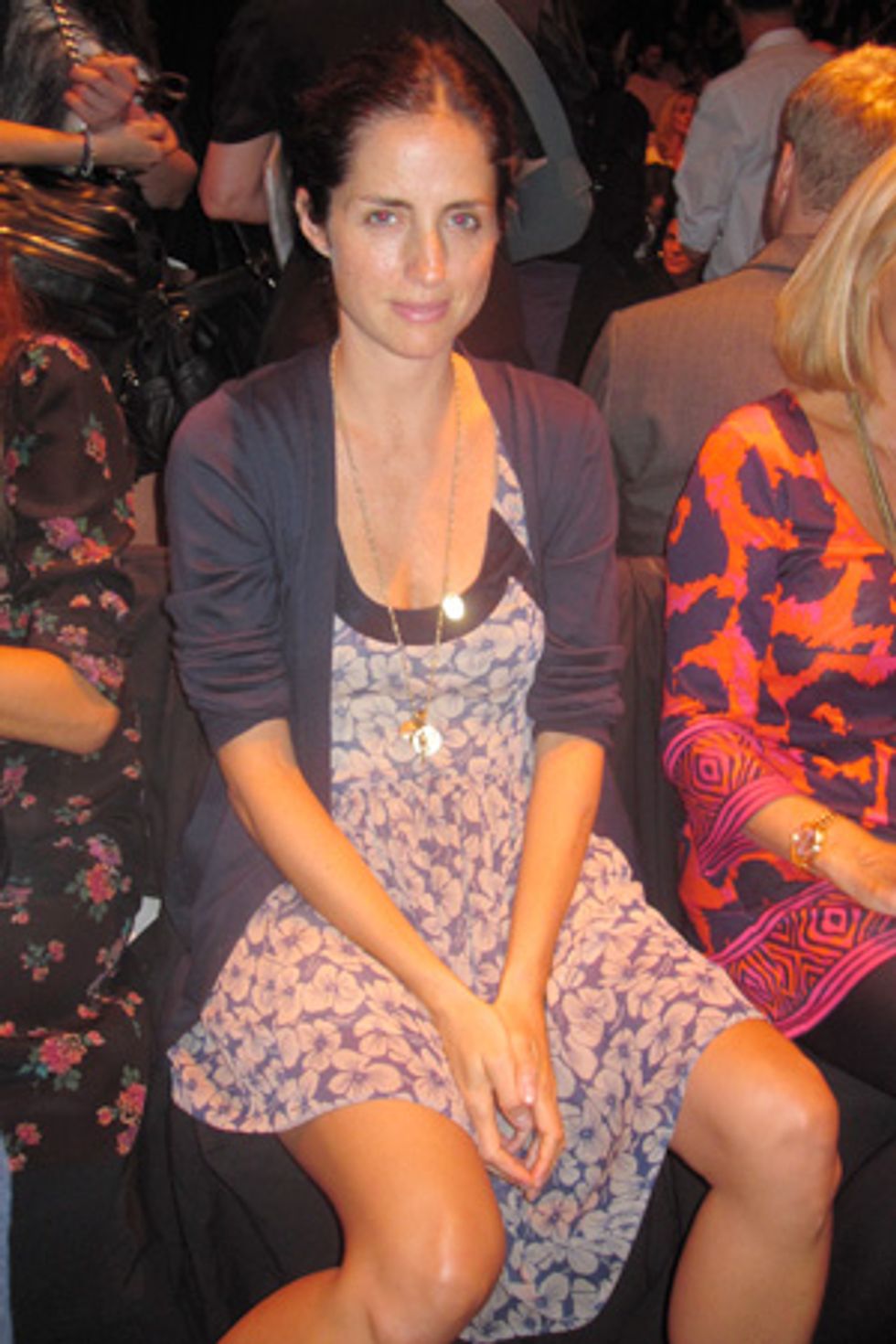 NAME: Carolina Herrera Jr.
OCCUPATION: Spokeswoman and muse for mother, Carolina Herrera, and filmmaker
SPOTTED: Front row at Diane von Furstenberg
FAVORITE PART OF FASHION WEEK: "My mom (laughs). That's tomorrow. I actually only see two shows, Diane's and my mother's. I feel like she's also family. I love her clothes, I'm good friends with Tatiana, and I love them."
CURRENT TV OBSESSION: "I don't watch that much TV, but I must say I'm waiting for 24. I love Jack Bauer."
CLICK HERE FOR PAPERMAG'S COMPLETE DOWN-LOW FASHION WEEK SPRING 2010 COVERAGE. >>