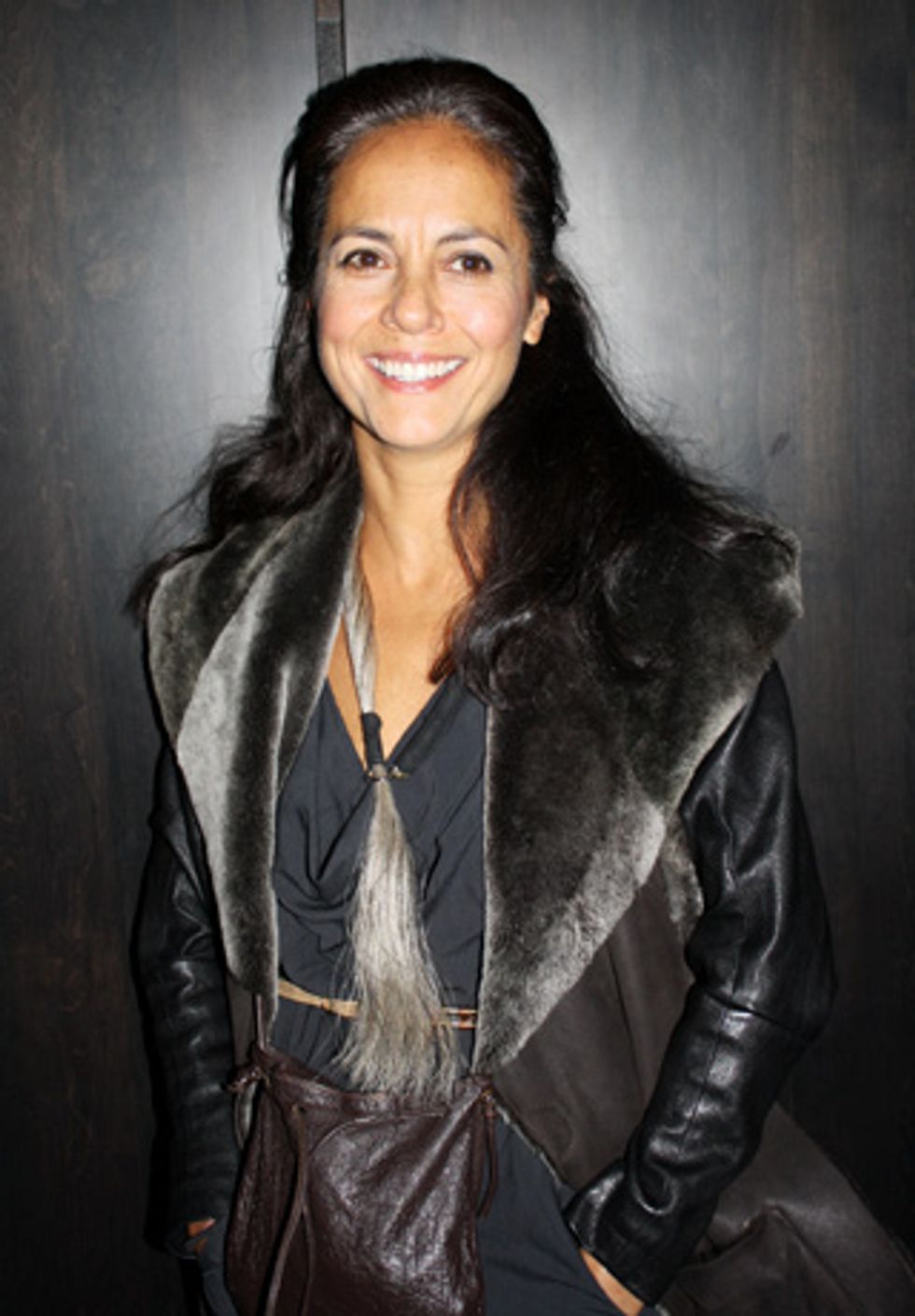 We had a quick chat with
Maria Cornejo
, the Chilean designer behind
Zero + Maria Cornejo
, at the
Puro Chile
store/event space after she debuted her Fall 2010 line (to rave reviews).  With a long-time cult following around these parts for her minimalist, geometric approach, she has recently moved into the mainstream spotlight now that the First Lady has been seen wearing Cornejo frocks to numerous events. If that's not enough, she is launching her menswear line in the spring, and hopefully we will see a complete Cornejo takeover of the fashion industry. Barack in a sheer shirt and cropped pants? Yes, please.
What is your favorite thing about Fashion Week?
When it's over. No, but really the highlight is two weeks ago I didn't think I was going to do a show, and everybody pulled it together.
What are you looking forward to now that your show is over?
Having a little more time. Normal people go to the gym, they go out, have fun, get drunk. I'm ready to get back to real life. I've been in a tunnel.
Have you seen anything you love this week?
I don't want to know what other people are doing. Ignorance is bliss when you are a designer.
What's your favorite look in your new collection?
The dress with the flesh colored belt and the first look, the coat. Those are the pieces I would wear myself.  For me it's about imagining myself wearing the clothes. Clothes are lifeless on their own.