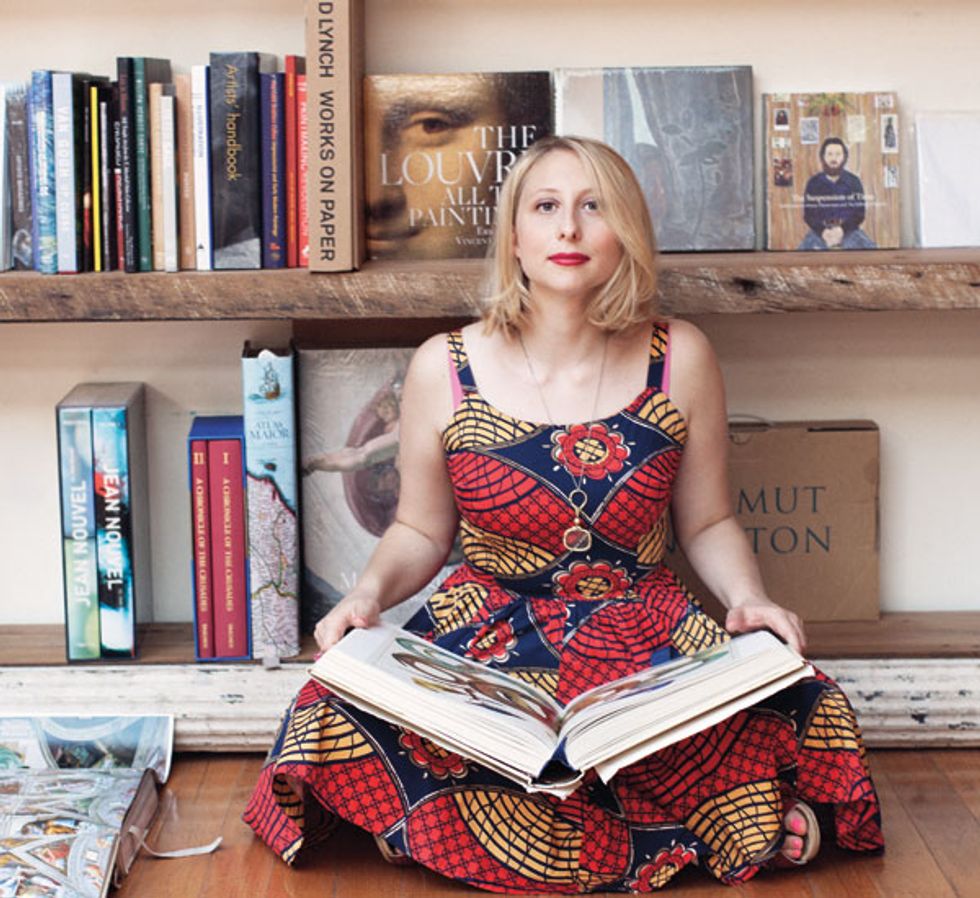 As a kid, Emma Straub wanted to be an actor. "I took one class. And we were supposed to pretend to eat something. And I was like, 'This is so stupid.'" But the fantasy lingered. In her debut novel,
Laura Lamont's Life in Pictures
, Straub imagines the world of Elsa Emerson, a Wisconsin farm girl who becomes a Hollywood femme fatale: Elsa dyes her hair, changes her name to Laura Lamont, marries a hotshot and lands an Oscar. Past the glitter and glamour, Straub zooms in on Lamont's strained relationships with her L.A. brood and her repressive Wisconsin origins, showcasing the subtle observations that marked her short story collection,
Other People We Married
.
The daughter of horror novelist Peter Straub, Emma was proud of the epic plot -- which felt closer to her father's work than any of her stories had ever been. "There are a couple sections in the book in which people die at a fairly rapid clip," she recalls. "I called my dad. I was so excited to tell him."
Raised on the Upper West Side, Straub, 32, currently lives in Brooklyn where she works as a bookseller, a staff writer for Rookie and a graphic designer. "It's a lot of hats," she said. "Do you want one?" It's no coincidence that the novel swirls around themes of balance -- family versus career -- and identity, especially a public-self versus a private-self, which Straub can certainly relate to now that she has over 9,000 followers
on Twitter
. "When I was describing how she felt as an actor, I was also describing the way I feel as a writer," Straub says. "That you get to live in all these other bodies and to experience all of these other emotions. That your own life informs those decisions, but that ultimately you're creating something new."
But for Straub, actors still seem to live on another, more glamorous universe. Molly Ringwald, who reads the novel's audio book, will appear with Straub at a September 13th reading in New York. "I just can't even deal, I love her so much," Straub says. "It makes my brain explode."
★
Laura Lamont's Life in Pictures
is out September 4th via Riverhead Books. ★