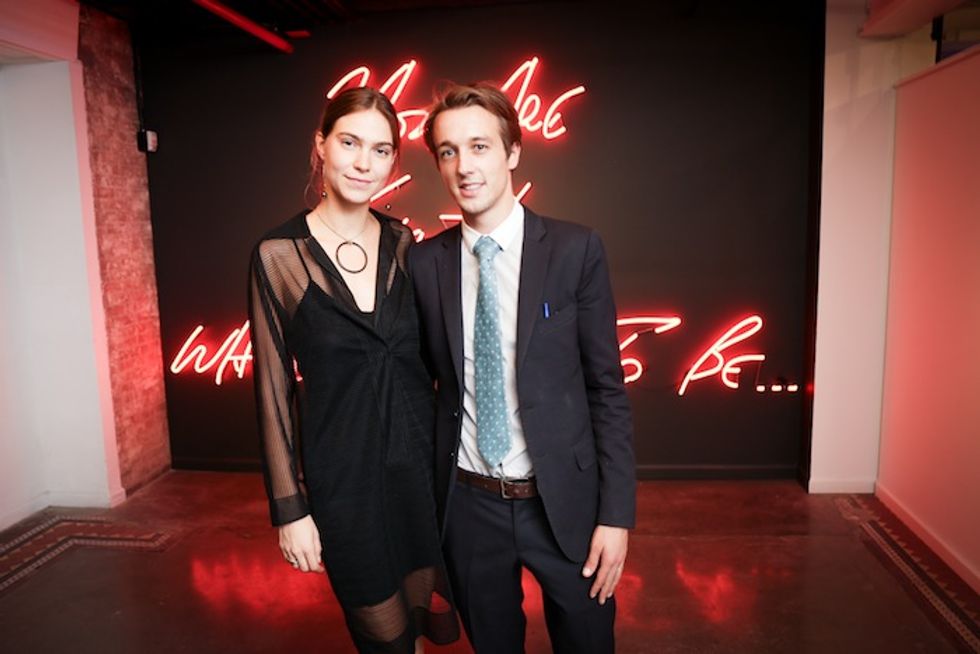 Liza Watson and Santiago Rumney Guggenheim
Directly under the Williamsburg bridge in Brooklyn, the lavish domed building of the former Williamsburg Savings Bank, built in 1875 and now an event space called Weylin B. Seymour's, is impossible to miss. Renovated only a few years ago and used mostly for high society weddings, it's an unapolegetically opulent building in a neighborhood full of brick warehouses, unremarkable-looking walk-ups and bland luxury condos. The historic landmark, which isn't open to the public, is swinging its doors open for a new exhibit by Santiago Rumney Guggenheim.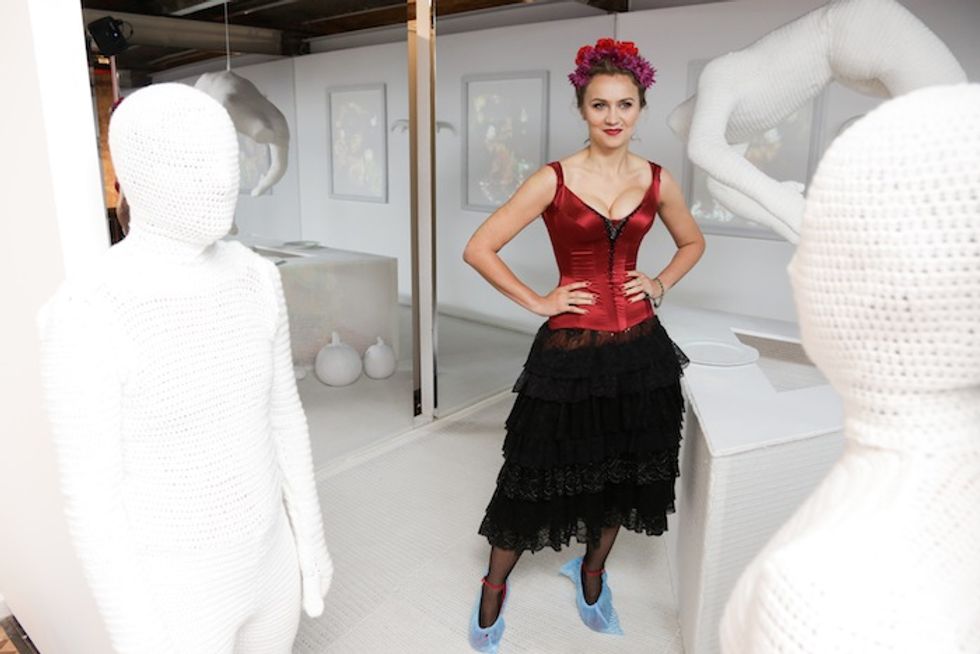 Olek in front of some of her pieces
Peggy Guggenheim's great grandson has brought his gallery to the basement of the bank where it will feature
Some Place Like Home
, the inaugural group show featuring mixed mediums like yarn works by Olek, video projection by Michelle P.Dodson, wheat pasting and paintings by Swoon, Olivia Steele's neon musings, and a large mirrored house, only accessible by crawling through a small hole, created by Moral Turgeman. We had the chance to scope out the show at last night's opening and we found the work to be surprisingly young and relaxed for a space of such stature; similarly, the crowd at the opening was a healthy mix of the art community and neighborhood residents anxious for a peek at both the exhibit and the opulent space.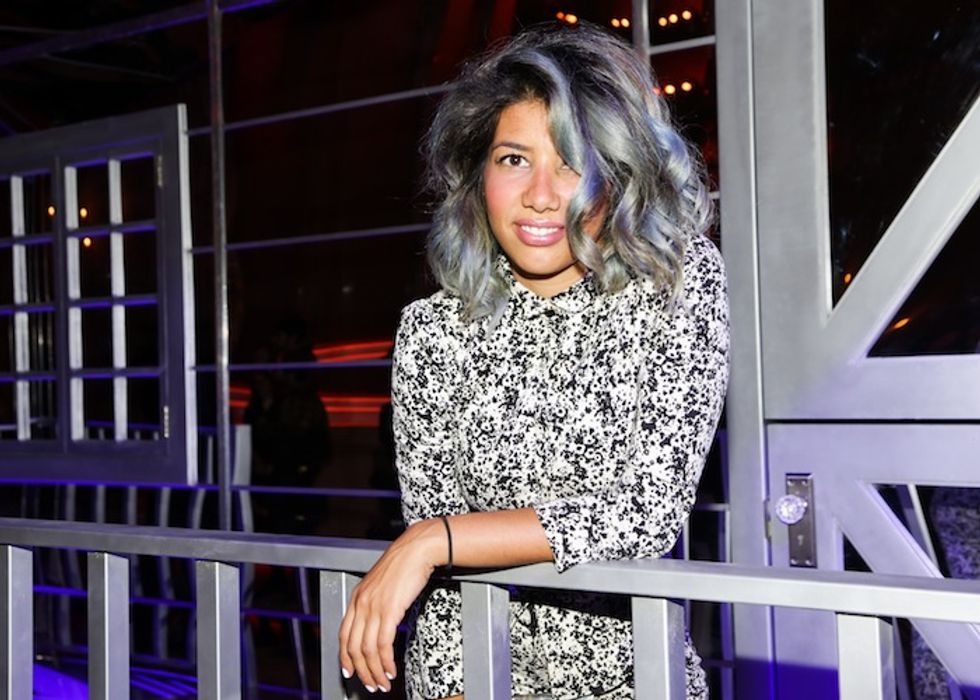 Moral Turgeman 
For his part, Rumney Guggenheim, despite his posh name, says he's most excited to explore artists, new mediums and new ways of thinking about community outreach. "In my space I want to been seen as somewhere that promotes culture," he says, hoping to include pop-ups, dinners, and kids classes as part of the gallery's programming. "I want to bring art to the local people, and open it up to the community." You'll get your first chance at
Some Place Like Home
.
Some Place Like Home
will be on view until November 11 at Rumney Guggenheim, located in the basement of the Williamsburg Savings Bank, 834 Driggs Ave, Brooklyn, NY 11211.