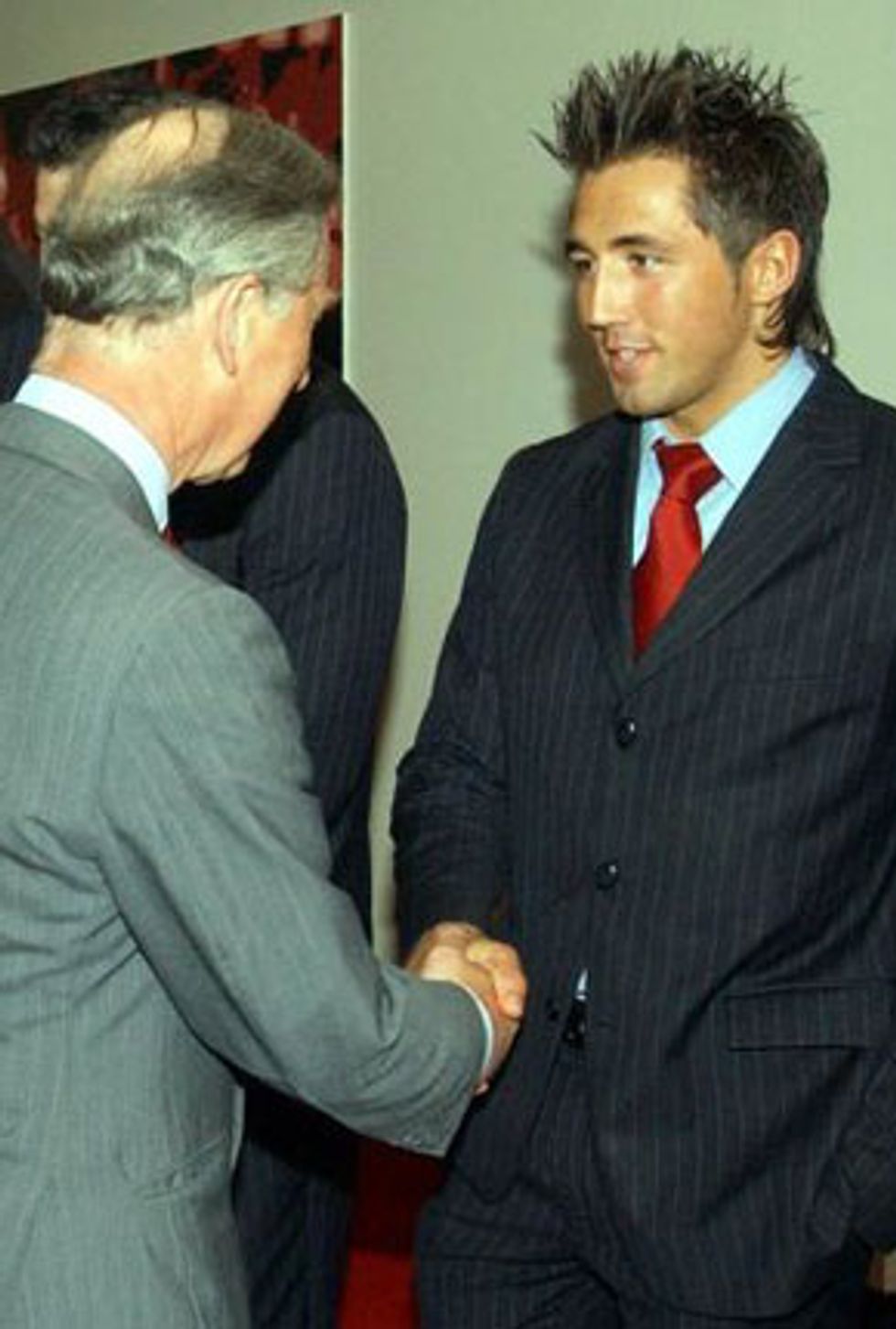 Yes Gavin Henson truly is the new David Beckham and if you don't believe MM, take a peek at this shot of the Wales Rugby dreamboat meeting the Prince of Wales. That hair is truly gravity-defying. Boy he's delicious.

Isn't it fun to see the Prince of Wales meeting with the fun and fashion-forward types? Such a delightful contrast!

As a bonus here are some shots of Gavin getting busy with girlfriend Charlotte Church that MM snagges from some Vietnamese website.


Ah to be young, famous and in love!!!