Nicki Minaj's
sophomore album,
Pink Friday: Roman Reloaded,
officially came out today but it was a coming out party of a different sort that had the blogosphere all riled up since her bombastic performance at the 54th Annual Grammys: the (re)introduction of her gay alter ego, Roman Zolanski, and his British mother, Martha Zolanski. Though both first appeared in Nicki's debut,
Pink Friday
, the very title of this new record makes it clear how important Roman is to the production.  And, after listening to the new album, it's also clear there are several other Nicki personas vying for air time even if Roman and Martha are the only ones being name-checked. To help inform your
Pink Friday: Roman Reloaded
listening experience, here is
PAPERMAG's Guide to the Many Personalities of Nicki Minaj.
Roman Zolanski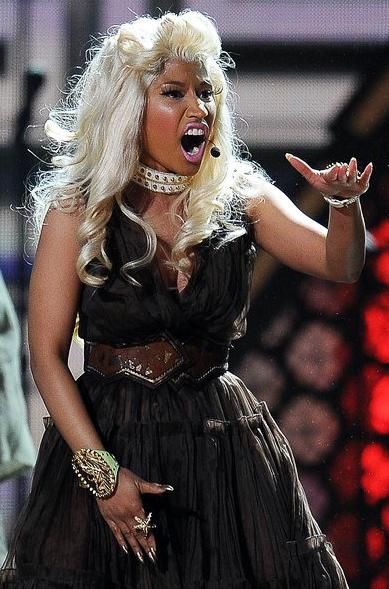 Nicki's

gay

, paranoid and violent male alter-ego appears in

"Roman Holiday"

(watch Nicki's performance at the Grammys to see 'him' in the flesh) and

"Stupid Hoe"

after debuting alongside

Eminem's Slim Shady

in

Pink Friday

's

"Roman's Revenge."




Nicki Minaj performing "Roman Holiday" at the 54th Annual Grammys



"Roman's Revenge" (note: not official music video)

Martha Zolanski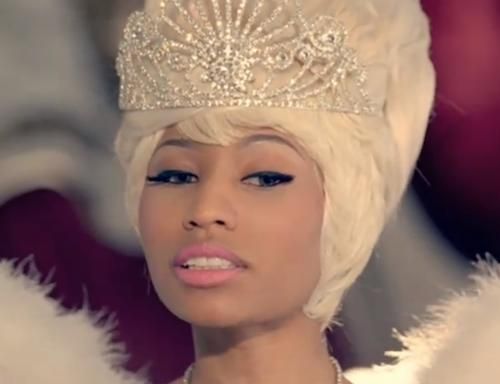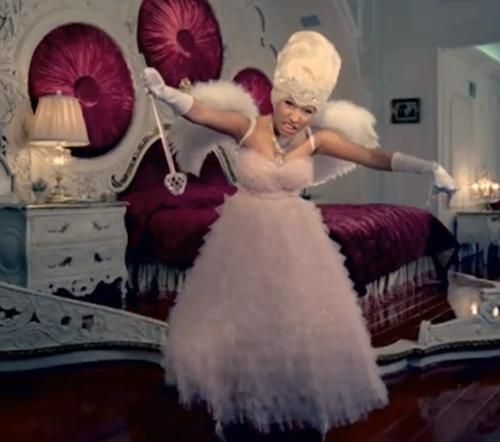 Roman's British and oh-so-proper mother, Martha Zolanski, appears in "Roman Holiday" instructing her wayward son to "take your medication Roman, take a short vacation Roman, you'll be okay."  Like her son, Martha first appeared on
Pink Friday
in "Roman's Revenge" before her visual debut in the video for
"Moment 4 Life"
as Nicki's fairy godmother.
"Moment 4 Life" Official VideoChild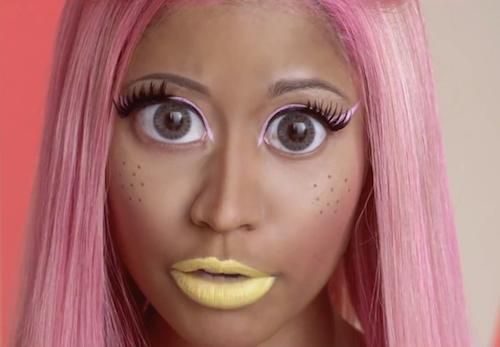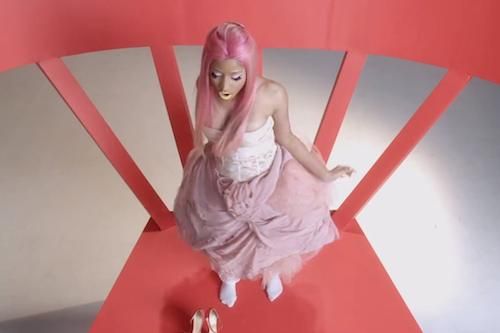 Also possibly known as
Loriee Zolanski,
this creepy, lisping little-girl persona sings with a sailor's mouth in songs like
"Stupid Hoe."
  Unconfirmed hearings of Loriee can be found in
"Beez in the Trap"
and
"Come on a Cone"
(sample: "Put my d*ck in your face").   
"Stupid Hoe" Official Video

Barbie (also: Harajuku Barbie)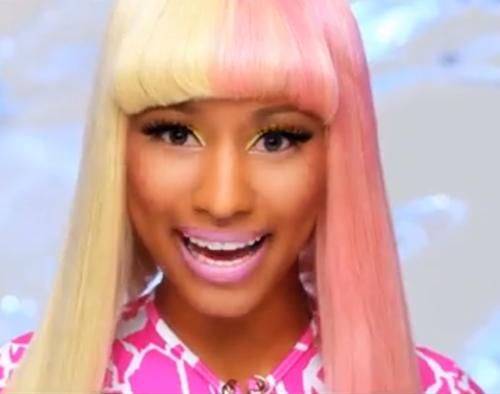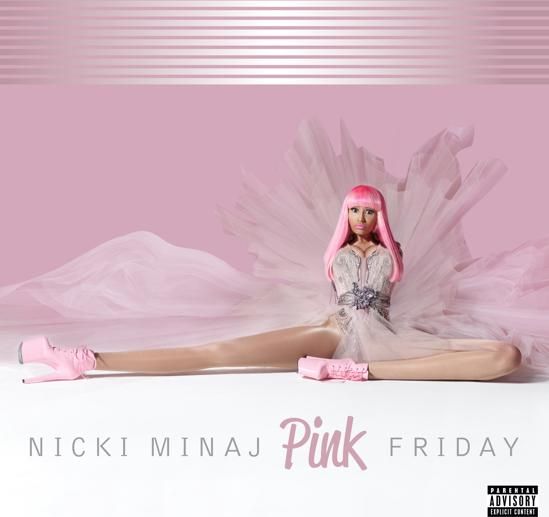 Sweet, thoughtful, all-things-pink-and-bubblegum Barbie notably appears in
"Super Bass"
as well as the
Pink Friday
album cover.  Her perky, higher-pitched voice also surfaced on
Young Money's "Bed Rock"
and we think we've spotted it on dance tracks like
"Masquerade"
and
"Va Va Voom"
on the new album but we're still waiting on the final word from Ms. Minaj.  
"Super Bass" Official Video


"Masquerade" songTrinadadian Dancehall Nicki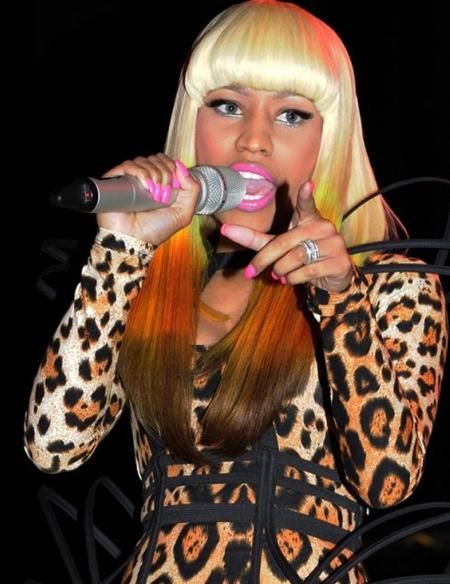 Though not as fleshed out as, say, Roman or Martha, Nicki often reps her Trinadadian roots, as she does when she adopts an Afro-Caribbean accent in the beginning of
"Beautiful Sinner"
that almost sounds like M.I.A.
Dancehall Nicki also appears in the rap verses of
"Gun Shot"
(ft. Jamaican dancehall artist
Beenie Man
) and briefly in
"Starships"
when she references the genre in the otherwise techno-heavy dance song. 
"Beautiful Sinner" songGangsta Moll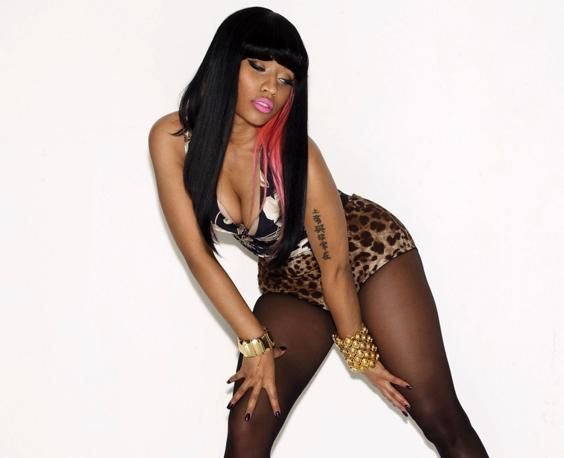 Though arguably the "baddest b*tch" persona started to fade when Nicki traded in her streetwear for couture, the sassy and brassy rapper chick with the dirty mouth and swag for miles still comes out when Nicki guest verses (see:
Big Sean's "Ass"
) and in her own songs like
"Stupid Hoe,"
"Come On a Cone,"
and
"Beez in Your Trap." 
In many ways, this is also the persona closest to the "real Nicki," reminiscent as it is of her Queens-girl-making-mixtapes roots. 
"Come on a Cone" songRELATED:
Hey Nicki, You're So Fine.
Nicki Minaj in PAPER: My How Far She's Come!
The World According to Nicki