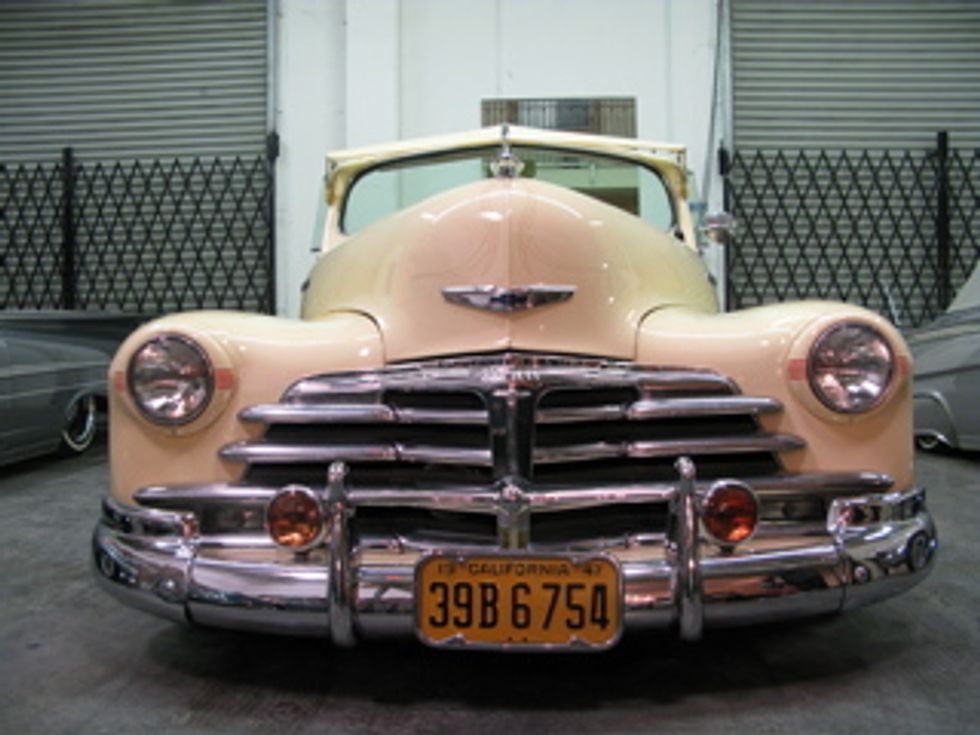 PAPER's now legendary 24-Hour Department Store opens tomorrow, Friday Nov. 7th at 6 p.m. at 8873 Sunset Blvd. The store will close Saturday Nov. 8th at 6 p.m. Here are some things to look forward to...
We just confirmed last night that Levi's will be sponsoring a mind bending show of Mr. Cartoon's cars on the roof of our 24-hour store ion Saturday afternoon!!! OMFG. EVERYONE HAS GOT TO COME OUT TO SEE THESE UNBELIEVABLE CARS. Cartoon and his partner Estevan Oriol will also be manning their booth at the PAPER store autographing their amazing super cool clothes and stuff from their line. I LOVE THESE GUYS. come meet them! And see their AMAZING CUSTOM AUTOS!!!
GET THIS. My friend James Bond and his partner Eddie from Undefeated will be releasing a limited awesome skateboard T-shirt collab with one of my favorite artists Geoff McFetridge, which will only be available for 24 hours at the PAPER Department store. Although James has been tight-lipped about what he's doing this year I just saw it written about on mashkulture, so James you're BUSTED. last year Undefeated made the most fabulous spalding gold and white basketballs for our 24-hour store and people lined up for hours to buy them.
Check out this amazing McFetridge skateboard!!!!!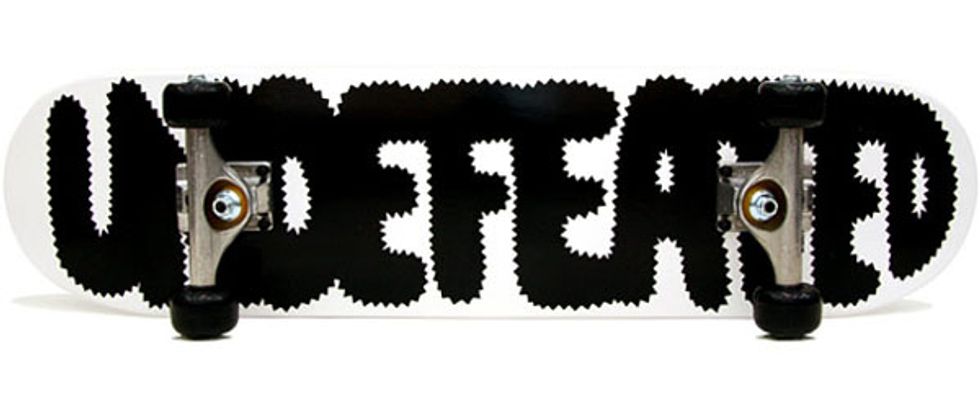 Converse is sponsoring 24 bands during the 24-Hour Department Store and there will be more than one SURPRISE. But get this: Come by at 6 p.m. and you will get to see the 55-PIECE marching band coming down then street to open the store. Friday night you'll hear everyone from Lady Tigra to Black Black to Entrance to the Nite Jewel to Sir Heffington and lots more. We will have early morning fun on Saturday leading into Charles Lester playing the theramin at 11 a.m. Saturday morning and the Chapin Sisters performing at noon (I adore them) and LOTS MORE hilarity and sounds through the day!!!
Lastly, can I just add that last night's opening party with Santa's Party House was more fun than I have had in ages. I am in love with Andrew W.K., who performed and DJ-ed with our friend, the artist Spencer Sweeney. It was such a cool way to open our project /space and bring a little New York flavor to LA.
More later...