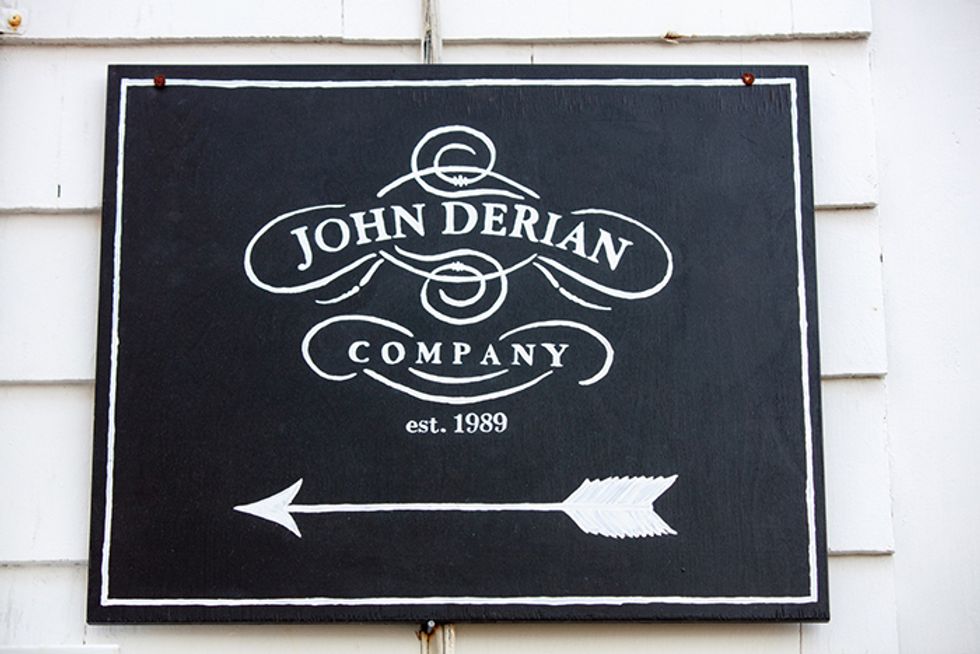 Walking into a John Derian store can make you feel a bit like Alice tumbling down the rabbit hole. He is acclaimed for crafting a very particular -- and slightly-surreal -- antique aesthetic, which you can find in all the home-goods he designs as well as the other artisan goods he carefully selects and stocks. The pieces, which mainly span the housewares and gift categories, are more characters than they are objects, with each one feeling like they belong more to fantasy than reality. Melamine plates emblazoned with large images and patterns sit in stacks atop tactile linens, themselves spilling over an antique farm table. It's not a store that expresses its expensiveness by creating a stark "one object per shelf" rule and purchasing a piece is inviting you to bring a bit of reverie into your home. The Derian campus is mainly contained within the East Village (6,8, and 10 East 2nd Street), but being lost in his own beachside fantasy inspired him to open a shop in Provincetown. He explains to Paper how he's always been directed by passion, and how you can bring home the scent of a Provincetown walk in the woods.  

Can you give us a brief history of the John Derian store and brand?

I have always made things, and in the late '80s made my first plates. In 1990 I started wholesaling to shops. I left Cambridge and moved to New York City in '92. Because of growth and lack of space I moved my studio to 2nd street and decided to make the space half-retail and half-wholesale. So it wasn't planned. I have always had a passion for handmade things and antiques so things just happened naturally.

Why did you decide to open a store in Provincetown as your only non-New York location?

I fell in love with the house and thought if I get it I will put a little shop in the carriage house behind it -- again, not planned. It just happened!

How would you describe your store to someone visiting for the first time?

It's pretty and little and I hope fun to explore.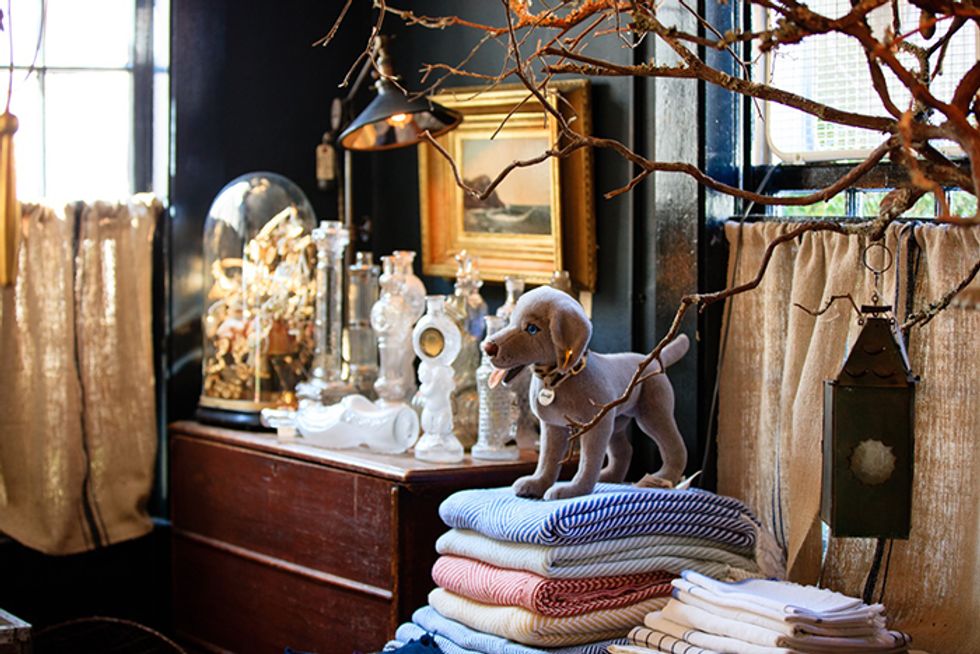 What are some of your favorite items currently in the store? How, if at all, does the Provincetown store differ from the New York?

I am loving the silk velvet throws in from Anke Drechsel, and a collection of Italian cakes, tarts, and pastries that are candles. The shop is a mini version of my three NYC shops -- lots of decoupage, Aster de Villatte pottery, textiles, bedding and a little furniture.

What's unique about being a store in Provincetown? Is there something about the town or area that inspires your curation and creation?

It's a shopping town so it's fun to be part of that. I did make a candle in France with Astier de Villatte called Provincetown. It's a little bit of all the scents of the sea and land, mostly inspired by my walks in the woods.

John Derian New England, Law Street (back of 396 Commercial Street), Provincetown, MA 02657, (508) 487-1362

Photos from the John Derian store in Provincetown.

For more on Provincetown, check out PAPERMAG.com/ptown