PAPER wasn't the only venerable institution to celebrate its 30th anniversary last year. New Kids On the Block, that
other
bastion of cutting-edge cool and peerless cultural acumen, also got started in 1984. And because we all learned this morning that NKOTB will spend much of this summer touring the world, supported by Nelly and TLC, and partying like it's 1990 -- when, according to
Forbes
, they were more successful than Michael Jackson, Madonna and every other pop star -- here's a brief timeline of the boys from Boston through the years, beginning with their first incarnation, as Nynuk. If the tour doesn't work out, they can always move to Ridgewood and start over under that name; they'd be selling out Silent Barn in no time.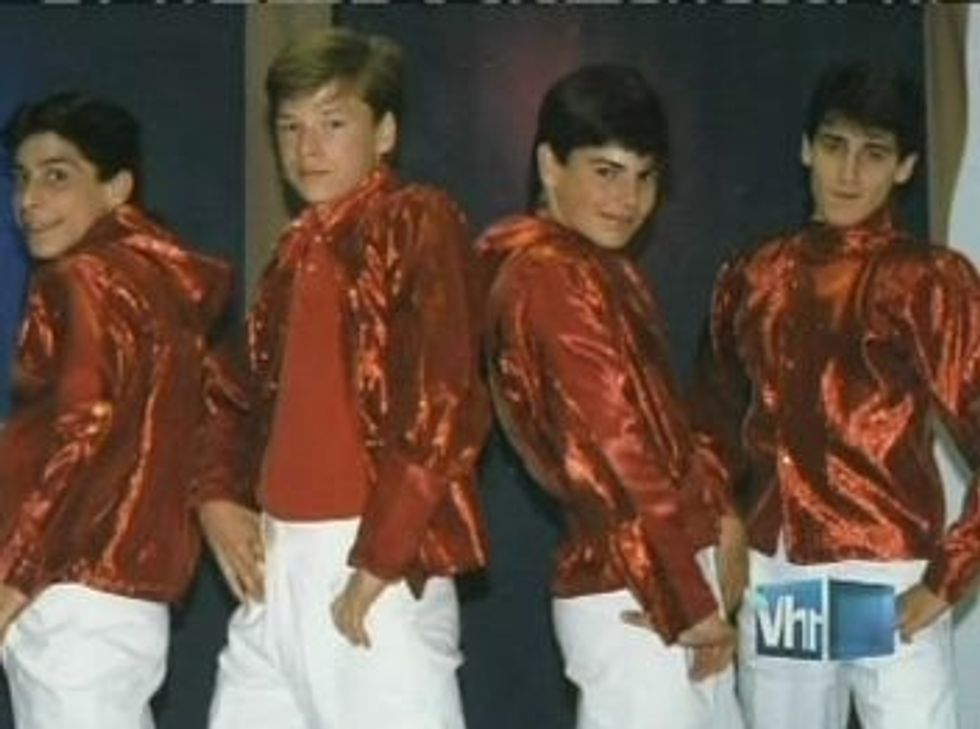 c. 1984: Awkward pre-teen boy poses, Menudo-worthy wardrobes and Donnie Wahlberg looking like a clean-cut nerd = Nynuk in all its short-lived glory.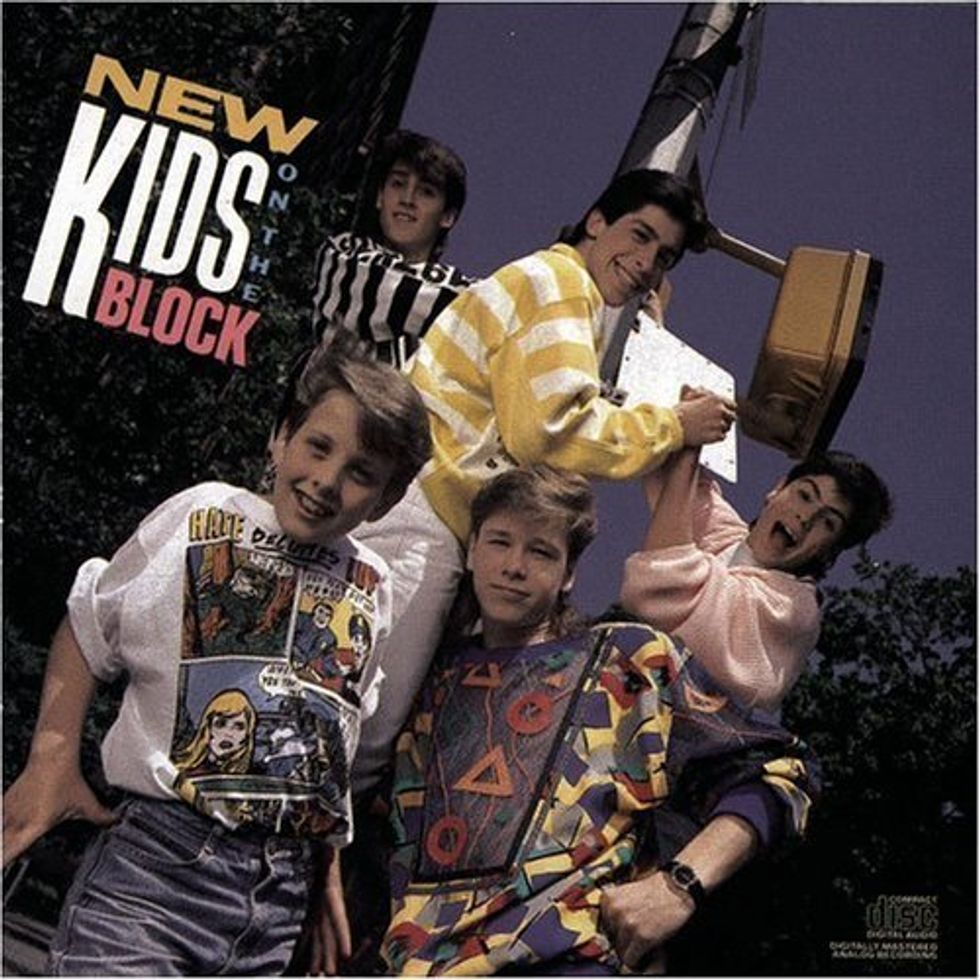 1986: Besides the fact that Joey McIntyre looks like a 7-year-old long-lost Culkin sibling, their debut album cover gets extra bonus points for the fact that 80% of the band has mullets.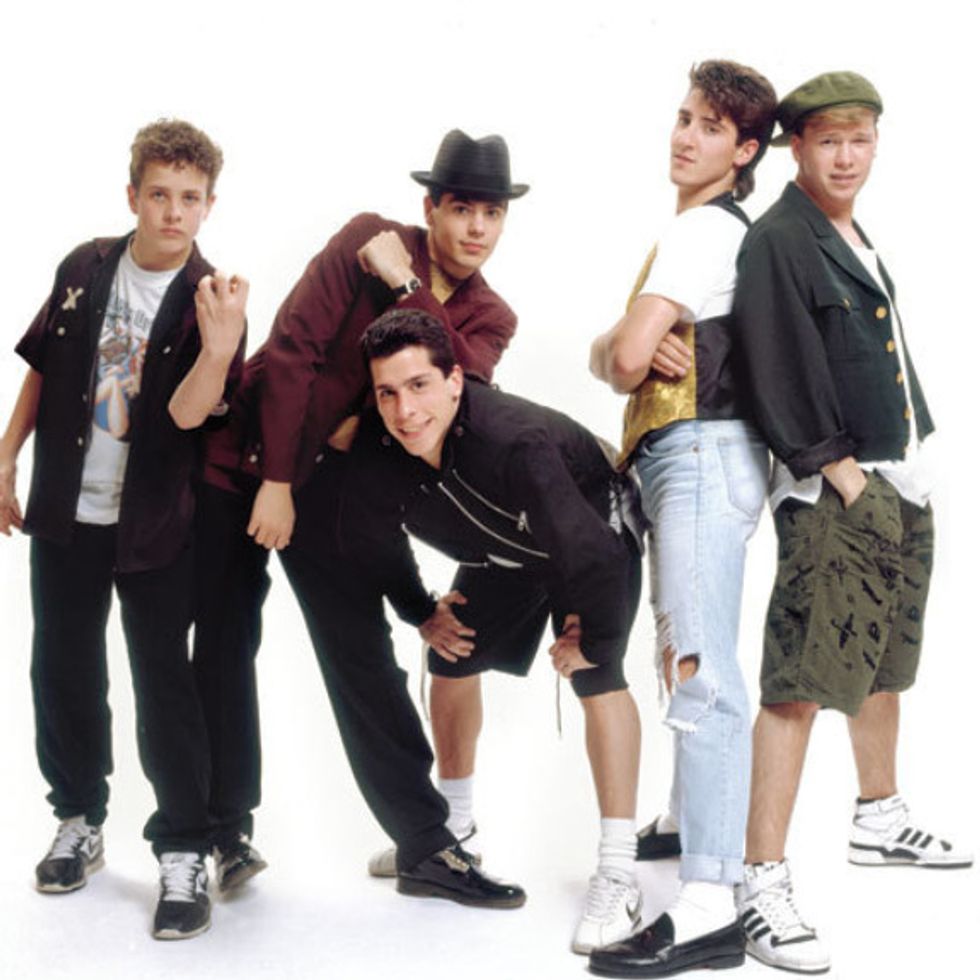 c. 1988:
This is the
Hangin' Tough
era so obviously that means Joey will look like he's about to give someone a knuckle sandwich, Donnie's wearing a backwards scally cap and... Jonathan Knight's wearing a gold and black vest? Yep, nothing screams "don't fuck with me" like a vest that looks like it's straight out of a Vegas MC's wardrobe and some nice shiny leather loafers.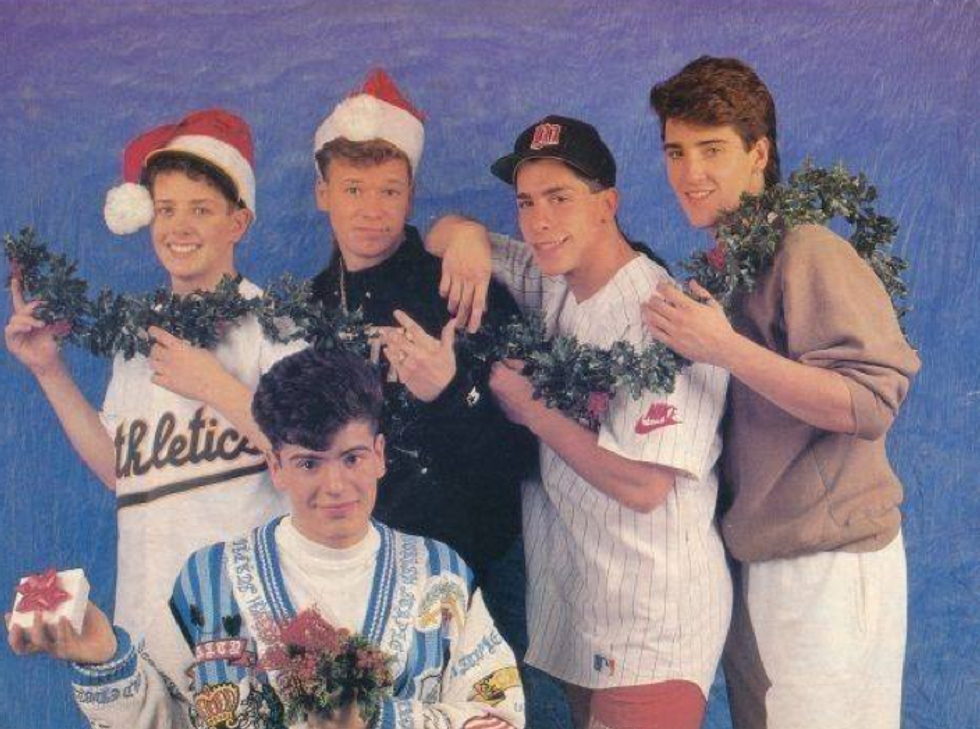 c. 1989:
Jordan Knight is the human equivalent of ¯\_(ツ)_/¯.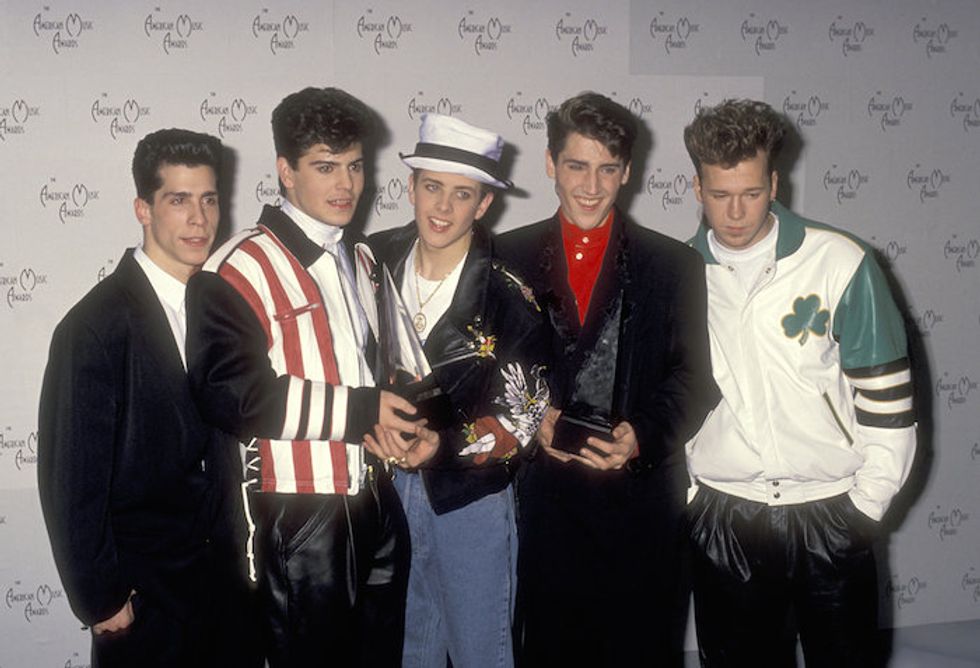 c. 1990
: Are they wearing guyliner?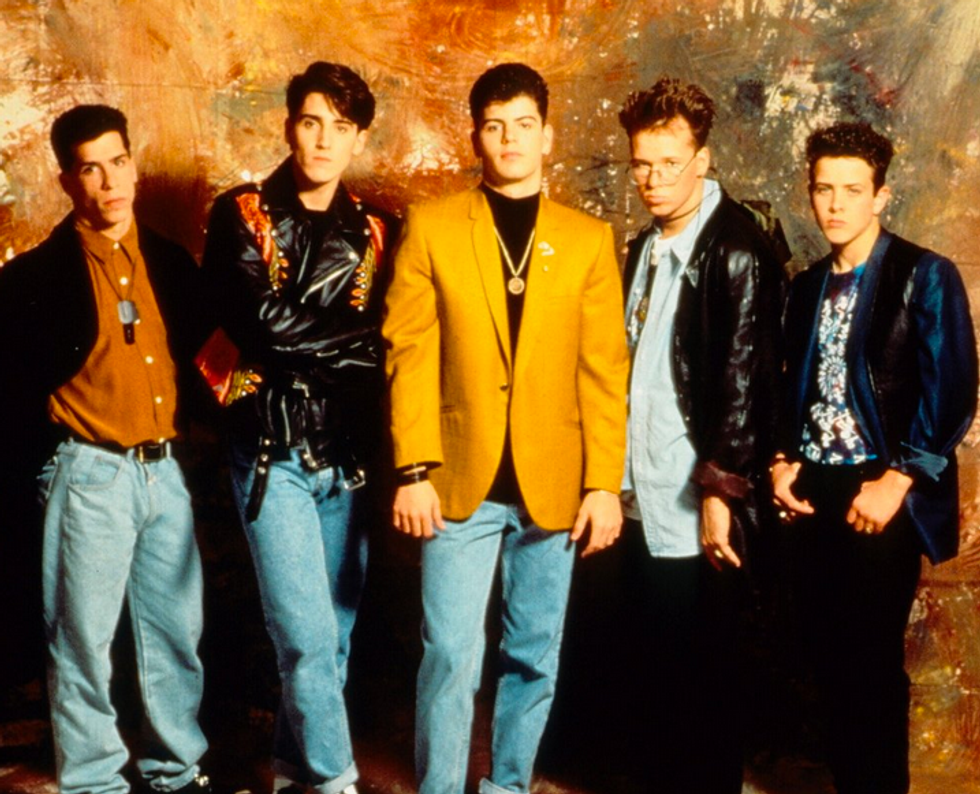 c. Early '90s:
#Would (even with Danny's dog tags).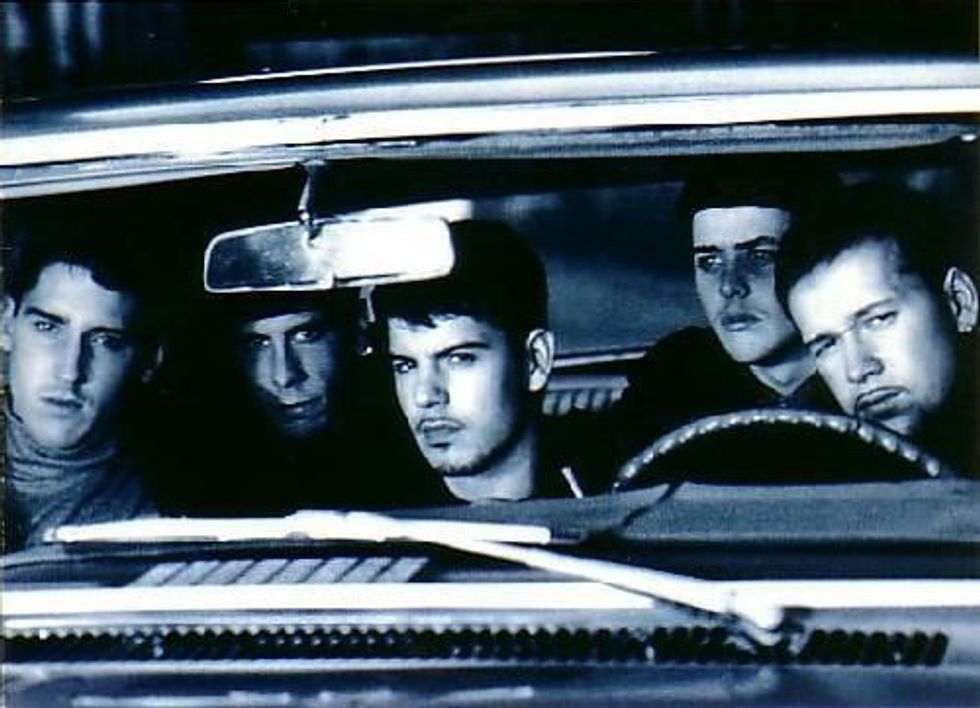 c. 1994: This promo shot around the time of Face the Music screams 'blue steel' and gives us douche chills.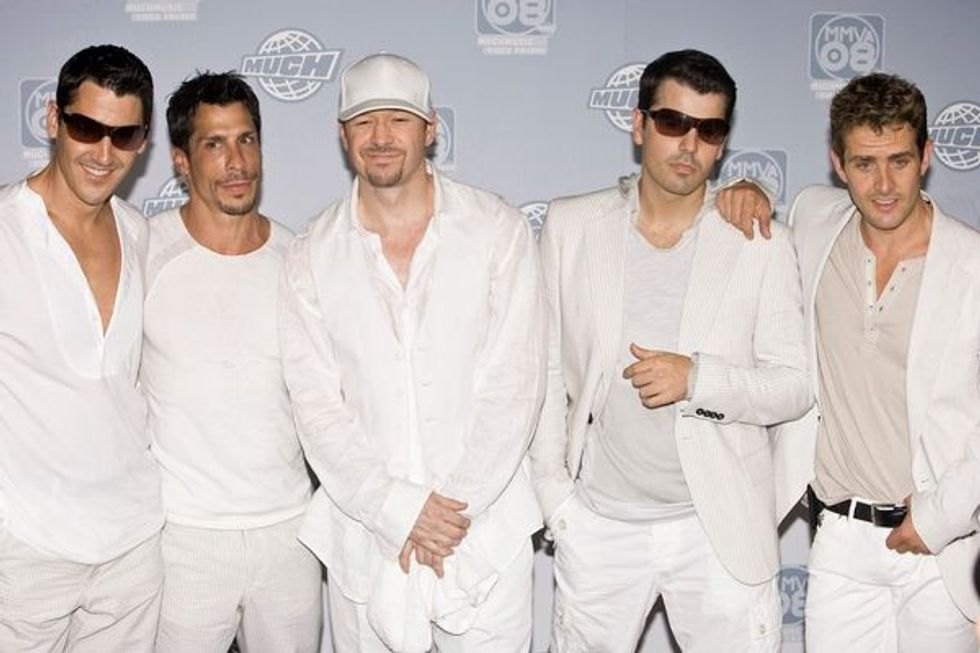 2008:
Is this a man band about to sing "Summertime" or a group of dudes "in real estate" about to drop $2k at a shitty club in East Hampton? You be the judge.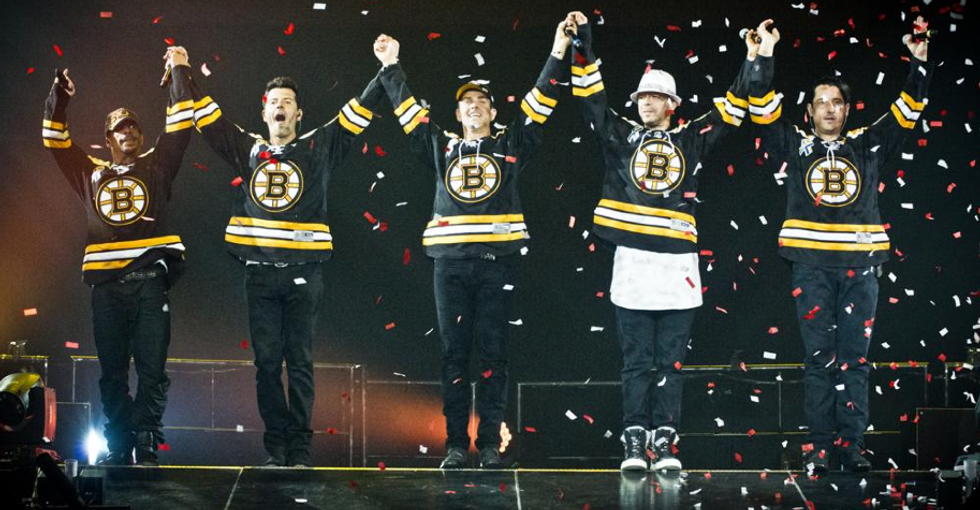 2013:
Hey, did you know NKOTB is from Boston? They're from Boston. BOSTON!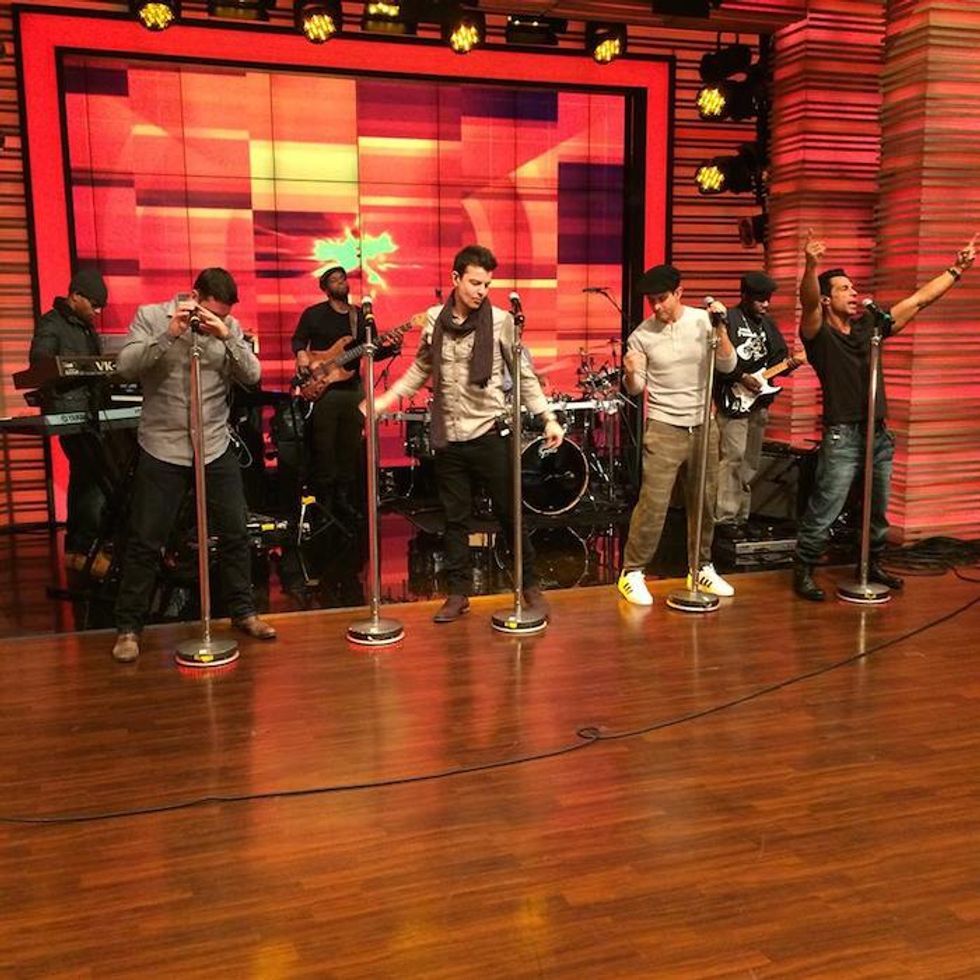 2015: #WheresDonnie