Relationship History:
As the story goes, the two ran into one another at a bar in Parrot Cay, Turks and Caicos, earlier this month, at which point Richards supposedly asked Justin, "
Who the fuck are you?
" Like any self-respecting,
swaggy
20-year-old, Bieber replied, "I don't know, who the fuck are
you
?" And that, ladies and gentlemen, is how a beautiful friendship was born. (Or at least, it's what led to a few drinks being consumed and a few phone numbers exchanged.)
What Keith Thinks of Justin:
Not much. Despite getting chummy over a few rum swizzles or whatever it is you drink in Parrot Cay, the human jack-o-lantern is alleged to
have said
to Biebs, "Let's get one thing straight. You're a wannabe."
How Keith Might Mentor Justin:
If Keef took Justin under his wing, there's a 100% chance that he'd call the pop star out on his shit (good) but there's also an equally likely chance he'd inadvertently get the kid hooked on harder drugs when Justin inevitably realizes he can't keep up with the 71 year-old all-star (bad).      
The Auteur: John Waters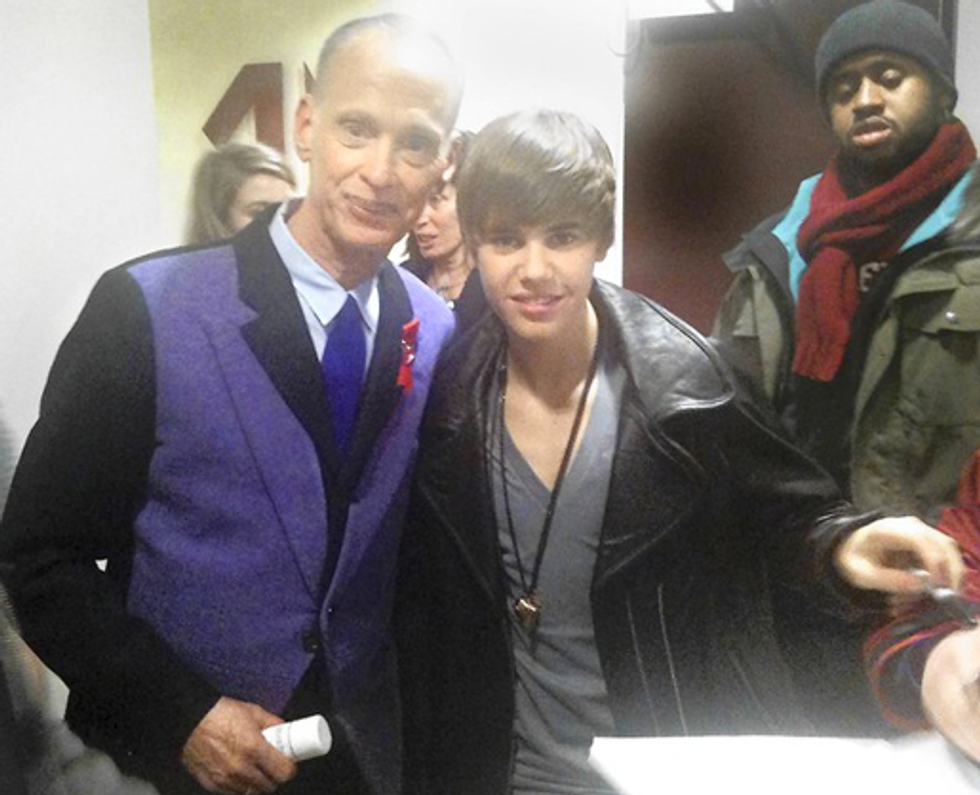 You May Also Like