There's been a lot of turn-over with Bobby Draper's character since Mad Men's debut in 2007, and Sunday's premiere featured yet another child filling the role of Betty and Don's oldest son. Though we assumed the role kept being re-cast because of changing plot timelines (or because all the Bobbys were flinching during scenes with January Jones), a recent quote from MM star John Slattery suggests that it all came down to casting a Bobby who could act. Slattery told the Short List, "they've had about five Bobby Drapers and they can't seem to find one who doesn't look straight into the lens." Oh no you didn't, silver fox! Anyway, to celebrate the debut of new season 5 Bobby, who may or may not already have some underlying stuff going on, here's a little guide to the many faces of the character over time.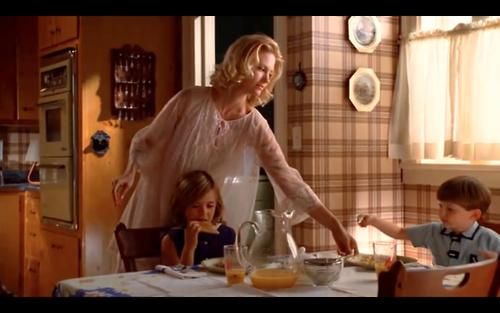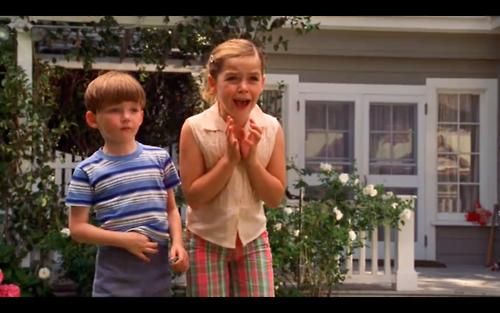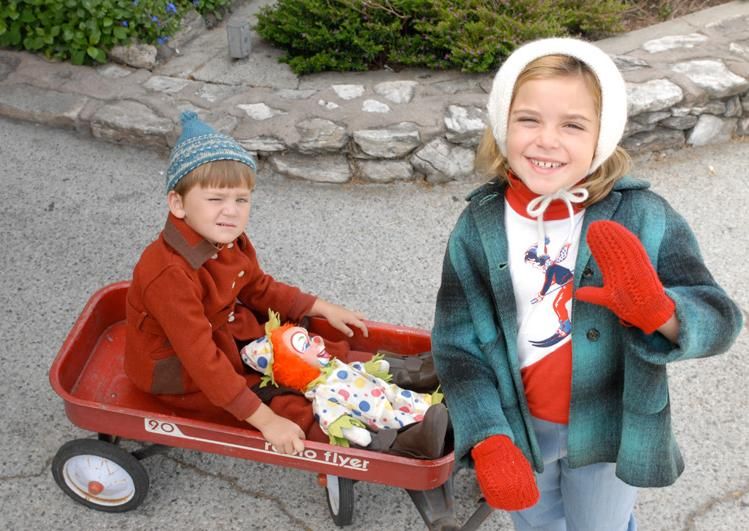 Season One Bobby
ALSO KNOWN AS: Forgettable Bobby, played by Maxwell Huxabee.
BACKGROUND: Poor season one Bobby didn't have much going on during his short stint (he was replaced mid-season), mostly playing with toys and occasionally hanging out with the family golden retriever. (Also, where is that dog?)
POSSIBLE BOBBY FUNNY BUSINESS: Are we crazy or are these Season 1 photos above not all of the same boy? The bottom photo is from Don's nostalgia Kodak presentation slide show and seems to feature yet another Bobby. Is there a fifth Bobby who never made it to the pilot and who's currently frolicking on a farm somewhere with Chauncey the dog?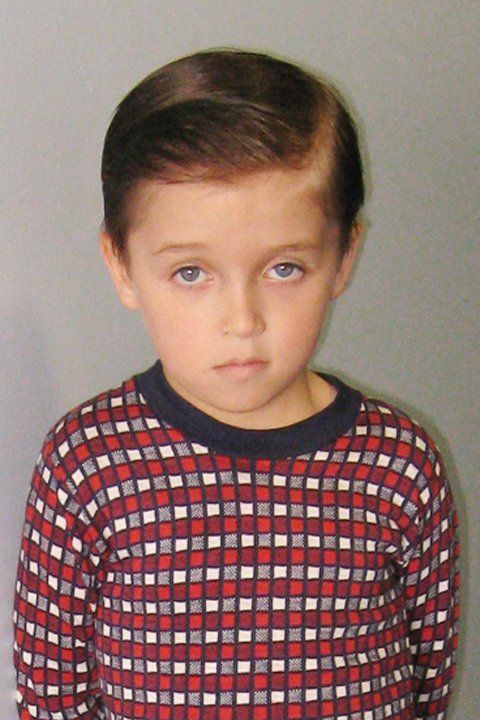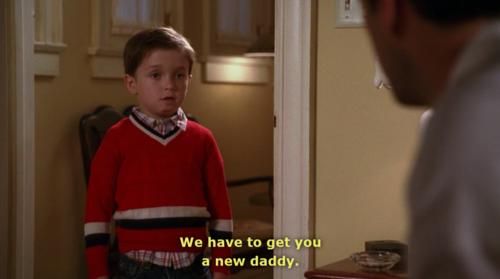 Seasons 1 & 2 Bobby
ALSO KNOWN AS: Achingly Pathetic/Adorable Bobby, played by Aaron Hart
.
BACKGROUND:
Oh god, this Bobby killed us a little bit, especially on the episode where he broke the hi-fi and we really started to see Betty's descent into darkness. Those eyes! That little face! That time he told Don that he was going to get him "a new Daddy," because his father was dead. Sob.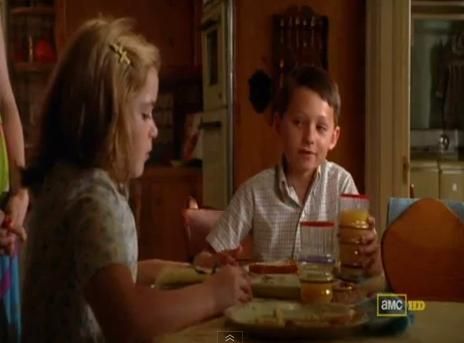 Seasons 3 & 4 Bobby
ALSO KNOWN AS: Annoyingly Chipper, Good-Natured Bobby, played by Jared S. Gilmore.
BACKGROUND:
Since we've always been partial to season 2 Bobby, we never really gave chipper, good-natured seasons 3 and 4 Bobby a chance. This Bobby's likely a little wounded (he had to deal with his parents divorcing and his sister's
burgeoning anger issues
), but is generally sweet and amiable, possibly making him the most well-adjusted Draper family member.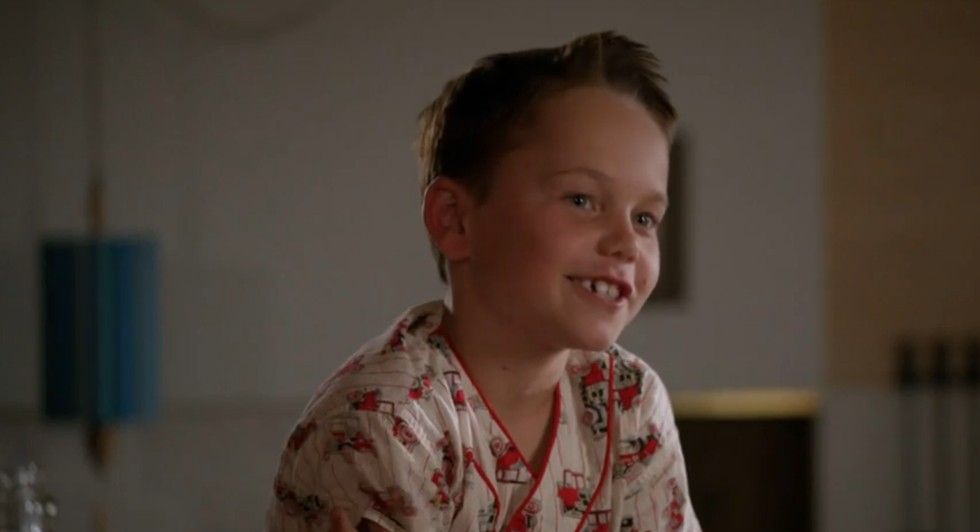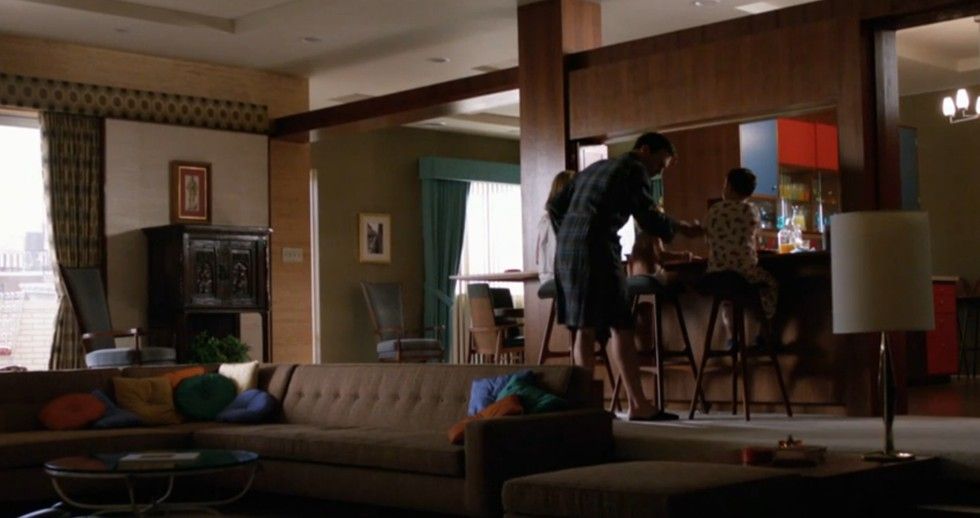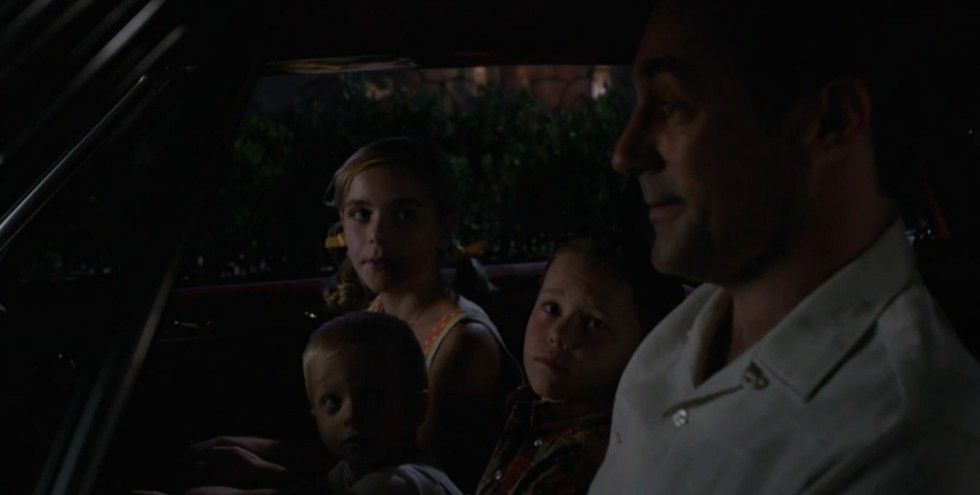 Season 5 Bobby
ALSO KNOWN AS: Straight-Shooter Bobby, played by Mason Vale Cotton.BACKGROUND:
We don't know much about this Bobby yet, but Sunday's episode seemed like the most we've seen of the character's personality the entire series. Preferring to shake Don's hand instead of kissing him was telling, as was pointing out that Don often promises to take him and his siblings to the Statue of Liberty but never does. Maybe we'll start seeing how all that Draper family dysfunction has affected the other children besides unhappy, self-exploring Sally? Season 5 Bobby as the Draper Family Voice of Reason/Whistleblower is a story arc we can get behind. If that's the direction things are headed, the Draper/Francises should really start putting a little money aside now to bail Baby Gene out of jail circa 1987. The youngest child rarely escapes unscathed.
RELATED:BEFORE THEY WERE MAD MEN: CHRISTINA HENDRICKS ON UNDRESSED TO JON HAMM IN SPACE COWBOYS
MAD MEN SUPPORTING CHARACTERS TO LOOK OUT FOR THIS SEASON
MEET NYC'S REAL MAD MEN AND MAD WOMEN