Bounce apparently isn't back, because Bey collaborator/Queen of Bounce Big Freedia was barred from performing in a Hattiesburg bar over the weekend. And the reason? Her YouTube channel allegedly contained behavior "illegal in a place that serves alcohol in Mississippi" -- or at least that's what an officer told one of Big Freedia's managers after he called Mississippi Alcohol Beverage Control office post-cancellation. Hm.
Uh, but since when is butt-shaking too risqué for a den of intoxication? Aren't those two things mutually exclusive? Like, I've literally seen people having sex on the dancefloor, so IDK, call me ~wild~, but I feel like a little wiggle twerk shouldn't be a problem? On a Friday? I repeat, in a bar that plays music?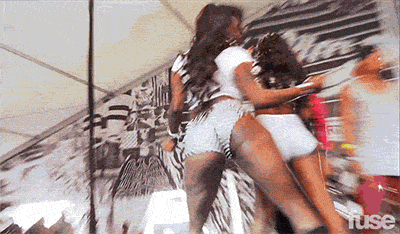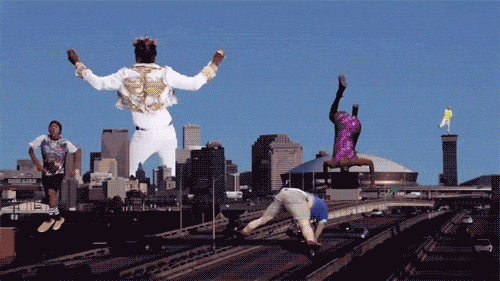 Unfortunately, that does seem to be the case in the state of Mississippi, whose alcohol police told the owner of the venue where Freedia was set to perform that he would have to cancel the show or they would "show up in full force and fine us."

"The word gyrating was in there," Dollar Box Showroom owner Ben Shemper told Nola.com. "He made it sound like it was some kind of strip show or whatever."
Rusty Hanna, the ABC chief of enforcement, however, has washed his hands of the whole ordeal, reportedly saying that if the show was canceled, it "was their own decision."

Which is infuriating to say the very least...or as Freedia herself put it, "I can't believe this is happening in 2016."
[h/t Fader]