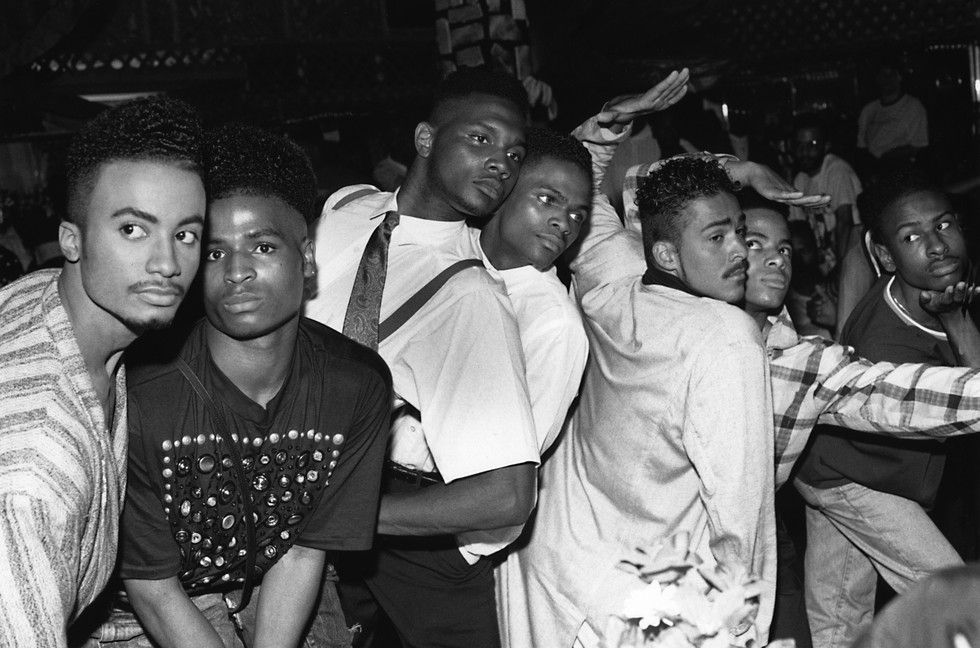 From left, Whitney Elite, Ira Ebony, Stewart and Chris LaBeija, Ian and Jamal Adonis, Ronald Revlon, House of Jourdan Ball, New Jersey. Photo by Chantal Regnault.
The Museum of the City of New York (1220 Fifth Avenue at 103rd Street) opens a big exhibition called "Gay Gotham: Art and Underground Culture in New York" on October 7. Over 225 works are included in this groundbreaking show that looks at the role NYC has played in queer life in the 20th Century. Artists featured include Andy Warhol, George Platt Lynes, Robert Mapplethorpe, Bill T. Jones and Leonard Bernstein. On view until February 26, 2017.
Get into the Halloween (and presidential election) spirit at Pedro Reyes' and Creative Time's "DOOMOCRACY" (aka "The House of Political Nightmares"), from October 7 to November 6, 6 to midnight Fridays, Saturdays and Sundays only, at the Brooklyn Army Terminal (140 58th Street, Sunset Park). This big immersive installation promises to turn the political landscape into a haunted house filled with "apocalyptic torments, from climate change to pandemic gun violence and more." It's FREE and open to the public, but you'll need to get on the waiting list for a ticket.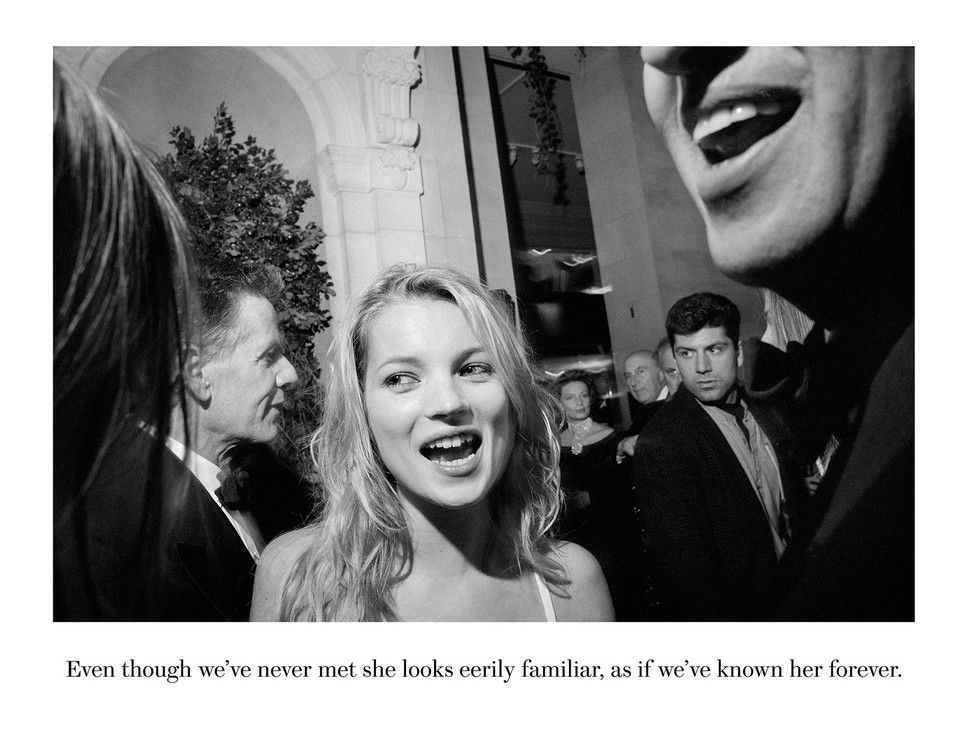 From Supermodels at the End of Time.
"Supermodels at the End of Time," a solo exhibition of photos by Miles Ladin, opens at Station Independent Projects (138 Eldridge Street, Suite 2F) on Friday, October 7, 6 to 8 p.m., and up until October 30. The show "takes the viewer onto the runway of fashion's elite and into the dark recesses of beauty's shadow side." An accompanying book includes Ladin's B&W photos with text by Bret Easton Ellis.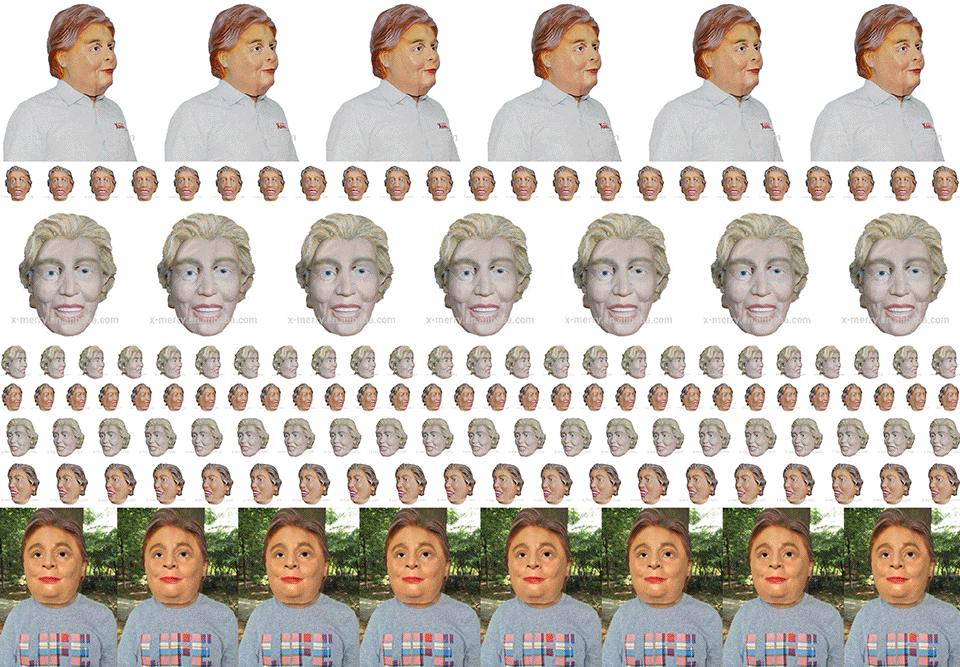 Via Pioneer
Pioneer Works' monthly "Second Sundays" open-house is this weekend, October 9, 4 to 10 p.m. $10 suggested donation. As usual, lots to see and do including: 9 open artist studios; the ongoing Ant Farm, LST, Jimmy DeSana and Ed Rosenbaum exhibitions; and music from Innov Gnawa and Gato Loco.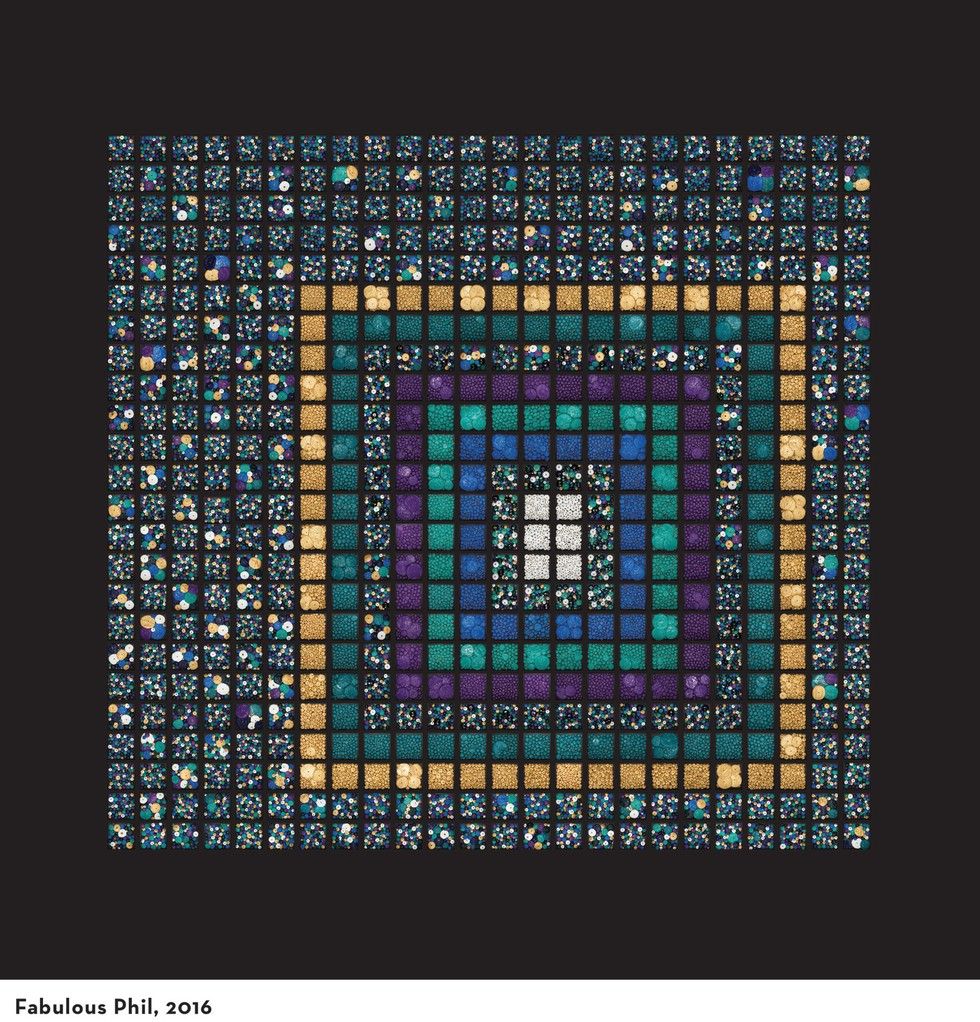 New York-based artists Steven and William Ladd's latest work, "Fabulous Phil," will be unveiled at Brooklyn's City Point (445 Albee Square West) on October 5, 9 to 11 a.m. The 40 by 40-foot permanent installation is made of 35,000 handmade beads. It was created with help from almost 1,000 participants from 16 Brooklyn schools and institutions. If you can't make the opening, check it out the next time you're in downtown Brooklyn. There is also a new work by Spencer Finch called "Lost Man Creek" that includes 4,000 saplings in a "re-creation" of California's Redwood National Park on view now in the Metro Tech Commons.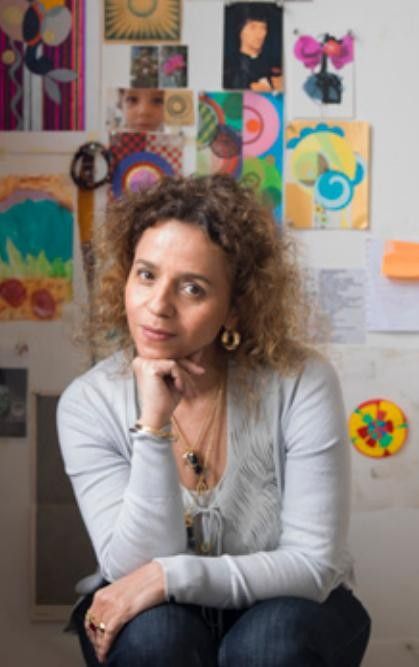 Beatriz Milhazes. Photo by Vicente de Paulo
Grace Farms (365 Lukes Wood Road, New Canaan, CT) celebrates their one-year anniversary with the unveiling of "Moon Love Dreaming," a new site-specific mural by Beatriz Milhazes; along with a dance performance by Wendy Whelan and poetry reading by Li-Young Lee at 4 p.m. on October 8. They also have a benefit on October 15, 4 to 7:30 p.m., featuring cocktails and a keynote from the two founders of SANAA, the architecture firm that designed the new Grace Farms River Building. You can check out the mural, along with their other permanent installations, Tuesday through Friday, October 11 to 14, $25 for adults and $10 for children, during twice-daily "fall-foliage" tours.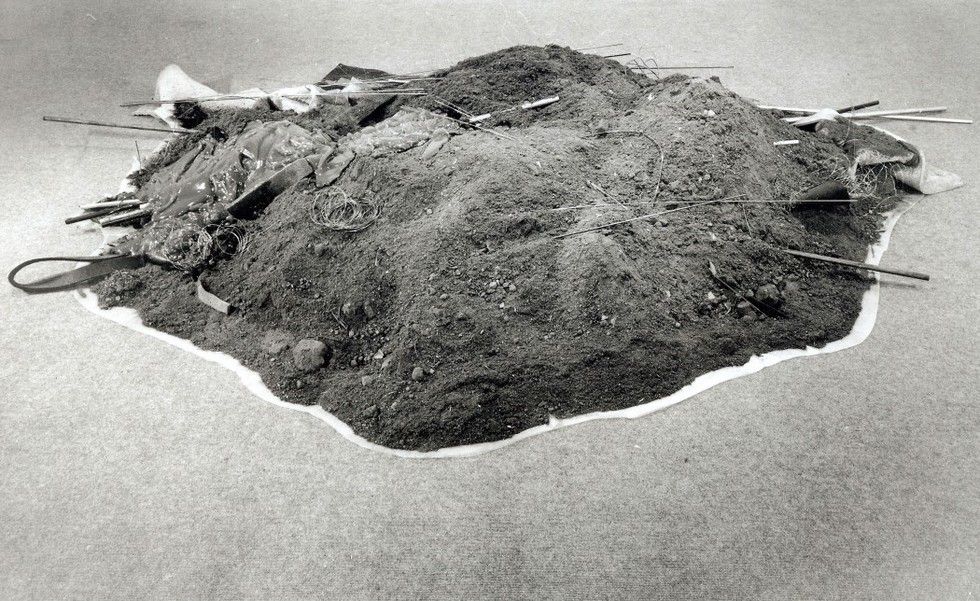 "Untitled (Dirt)," 1968, Robert Morris
Dia: Beacon (3 Beekman Street, Beacon, NY) recently acquired eight works by American artist Robert Morris and they have installed several of his painted plywood sculptures, plus a cut-felt piece and his "Untitled (Dirt)" (1968) for an exhibition opening on Saturday, October 8. That's also Dia's Community Free Day, so locals get in for free and there's a lecture on Morris by Jeffery Weiss at 2:30 p.m.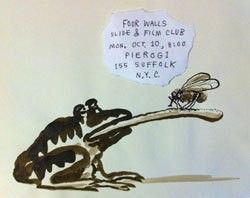 On Monday, October 10, 8 to 10 p.m., Pierogi (155 Suffolk Street) hosts the Four Walls Slide and Film Club, a monthly creative "lab" for time-based works started by Michael Ballou in the early 90s. Also on hand: The Film Club Band featuring Brian Dewan, David Scher, Paul Scher and Tim Spelios.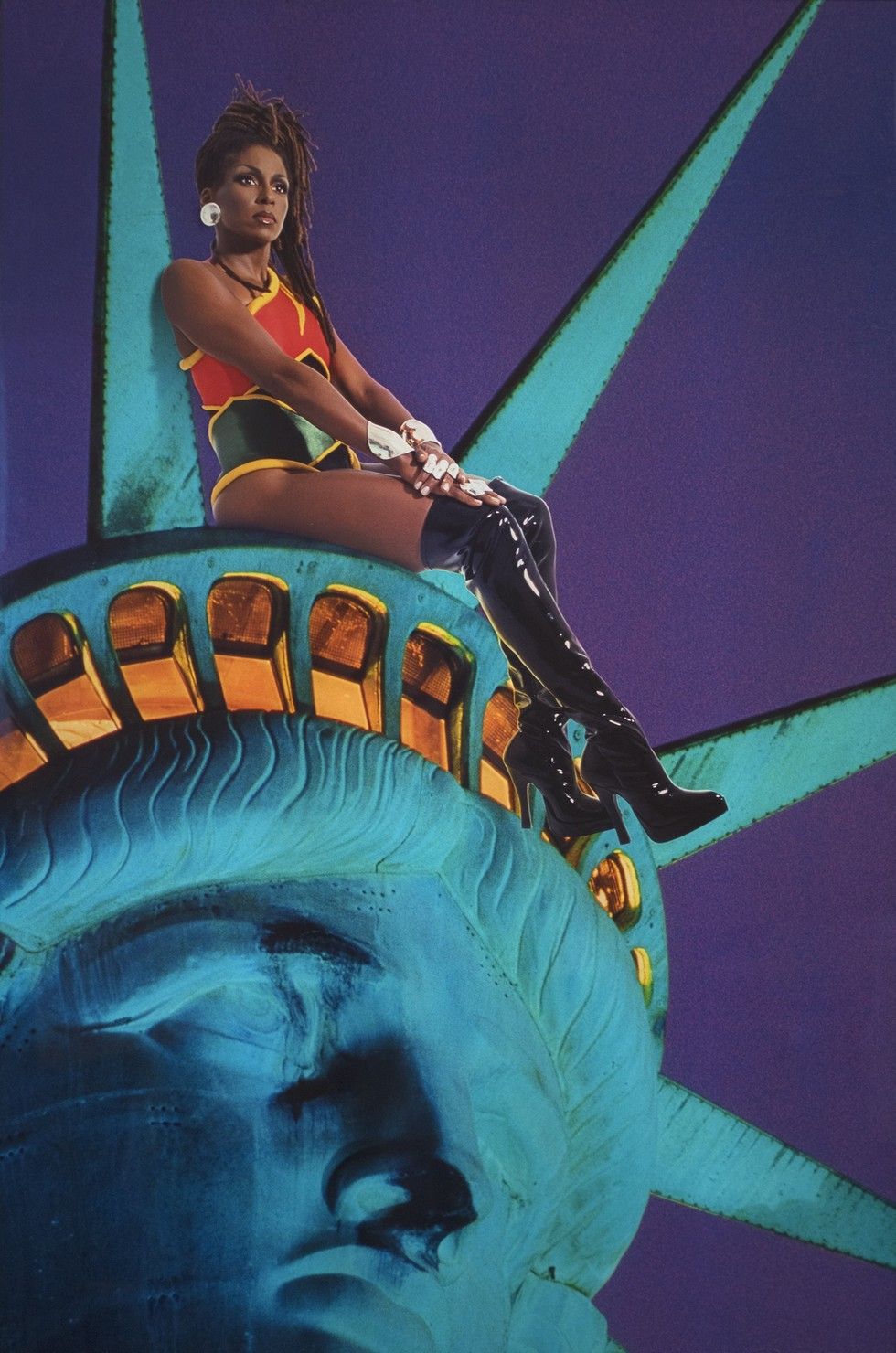 Chillin with Liberty, 1998. Renee Cox
International Print Center New York (508 West 26th Street) opens "Black Pulp!" on October 6, 6 to 8 p.m. The exhibition looks at "Black identity in culture and history" from 1912 to 2016, via everything from comic books and magazines to drawings and media-based works. Over 21 artists are featured including Kerry James Marshall, Pope L., Ellen Gallagher and Alexandria Smith. On view until December 3.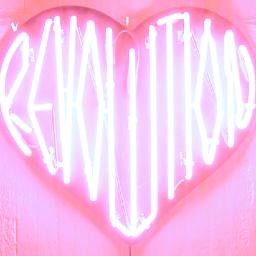 LAST CHANCE to check out the HEARTSREVOLUTION installation out in Los Angeles at the Standard Hotel (8300 Sunset Boulevard, Hollywood) before it wraps up next week. The closing reception for the New York-based art duo's music and video installation starts at 8 p.m. on October 8. Look for their Swarovski-encrusted ice cream truck (and lots of candy).
DON'T FORGET to check out the Grey Art Gallery's (100 Washington Square East) current show "A Feast of Astonishments: Charlotte Moorman and the Avant-Garde 1960s - 1980s." In a related event on October 6, 7 to 9 p.m., there is a conversation with artists Karen Finley and Narcissister, led by NYU performance studies associate professor Barbara Browning, on "self-exposure in women's art." It's FREE at Tisch School of the Arts (721 Broadway, Room 612).
Splash photo Andy Warhol and Candy Darling, New York, photo by Cecil Beaton. Courtesy MCNY.