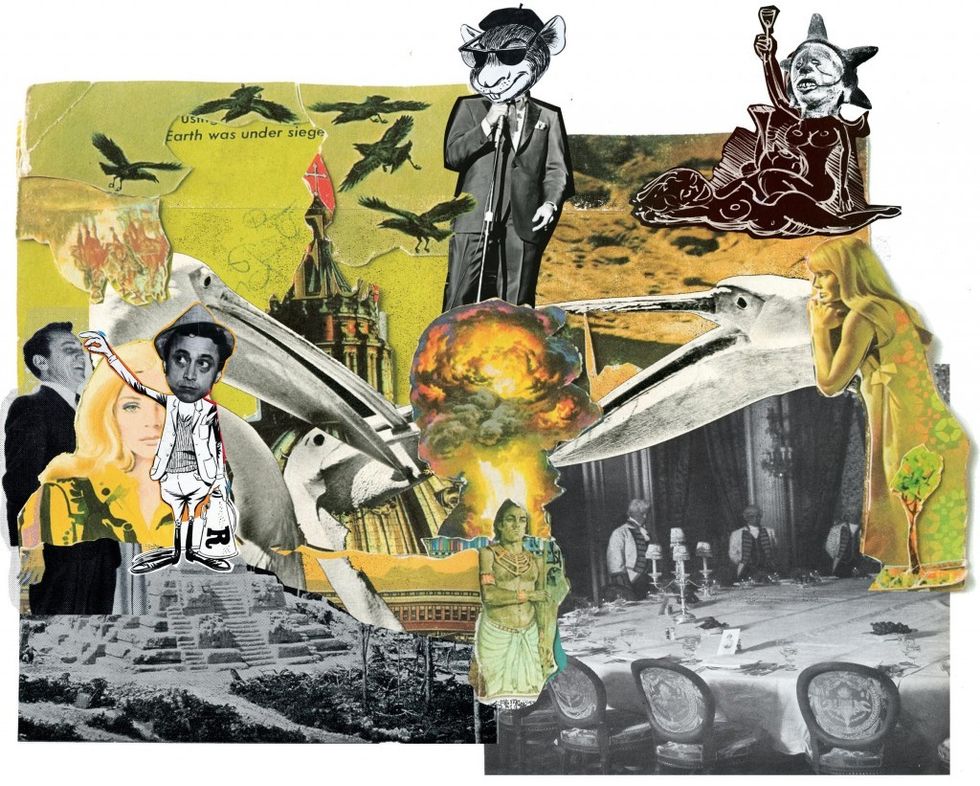 "Paranoia Man in a Rat Fink Room" by Jonah Freeman and Justin Lowe. Commissioned by Storefront for Art and Architecture and the New York Comedy Festival.
NYC-based art duo Jonah Freeman & Justin Lowe present "Paranoia Man in a Rat Fink Room" from November 2 to February 18 at Storefront for Art & Architecture (97 Kenmare Street). This immersive installation is a collab with the NY Comedy Festival's Caroline Hirsch who will curate "comedic programming" in the space from November 2 to 6. Those five days are "invite only," but then it's open to the public and there's a big election day event on November 8, 7 to 9 p.m., free with RSVP. The original Rat Fink Room opened in 1963 above NYC's Roundtable nightclub on East 50th Street, and we expect something equally legendary/infamous from this Freeman & Lowe iteration.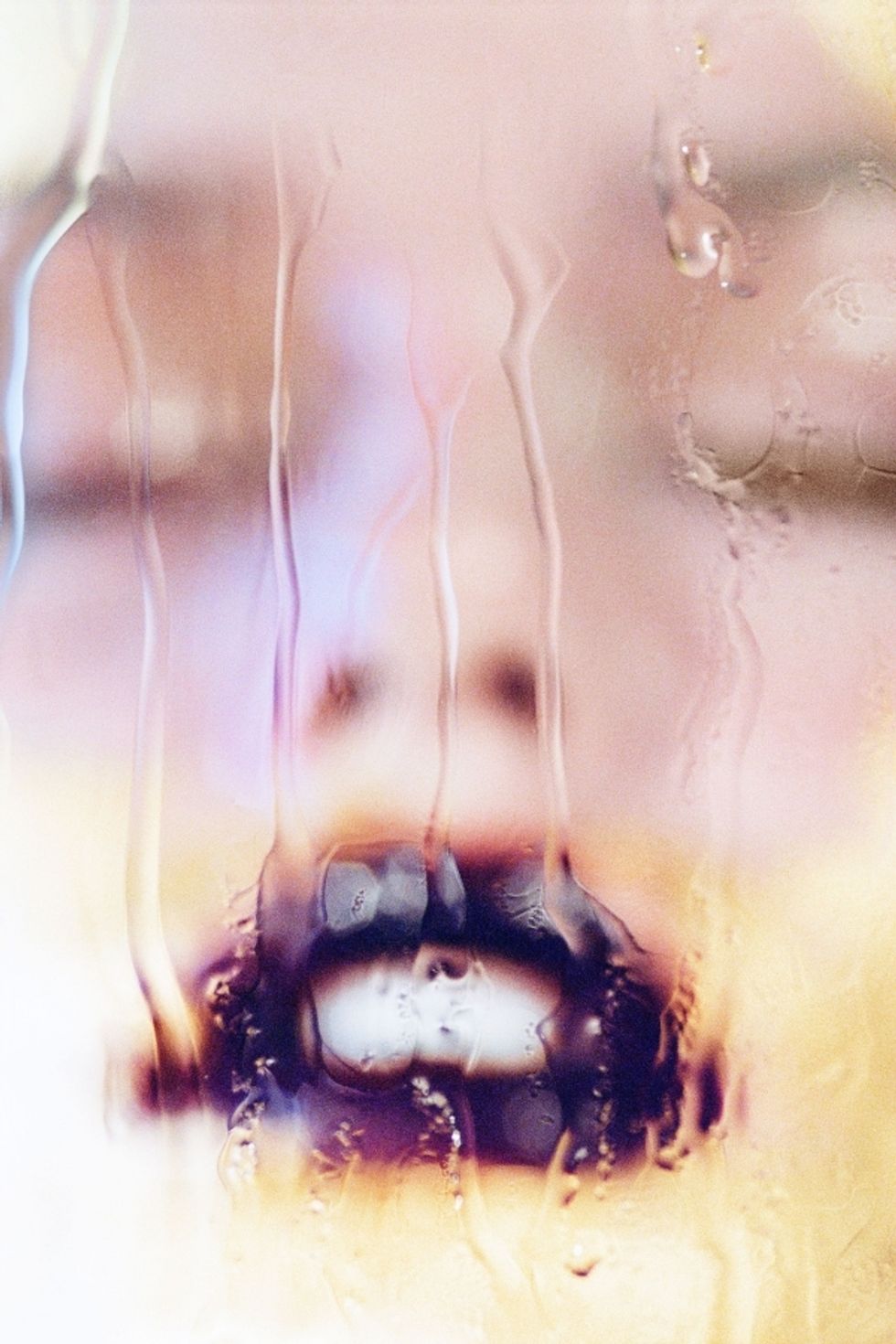 "Black Orchid," 2012. Marilyn Minter
The Brooklyn Museum (200 Eastern Parkway, Brooklyn) opens Marilyn Minter's first retrospective, "Pretty/Dirty," on November 4 and on view until April 2, 2017. The show includes early works from '69 to '86, photorealist paintings and recent works. As the museum warns: "Viewer discretion is advised." November 5 is this month's "Target First Saturday" with the Slavic Soul Party brass band performing at 5 p.m., DJ Chela spinning from 7:30 to 9:30 p.m., plus there's a performance by Chiquita Brujita and surprise guests.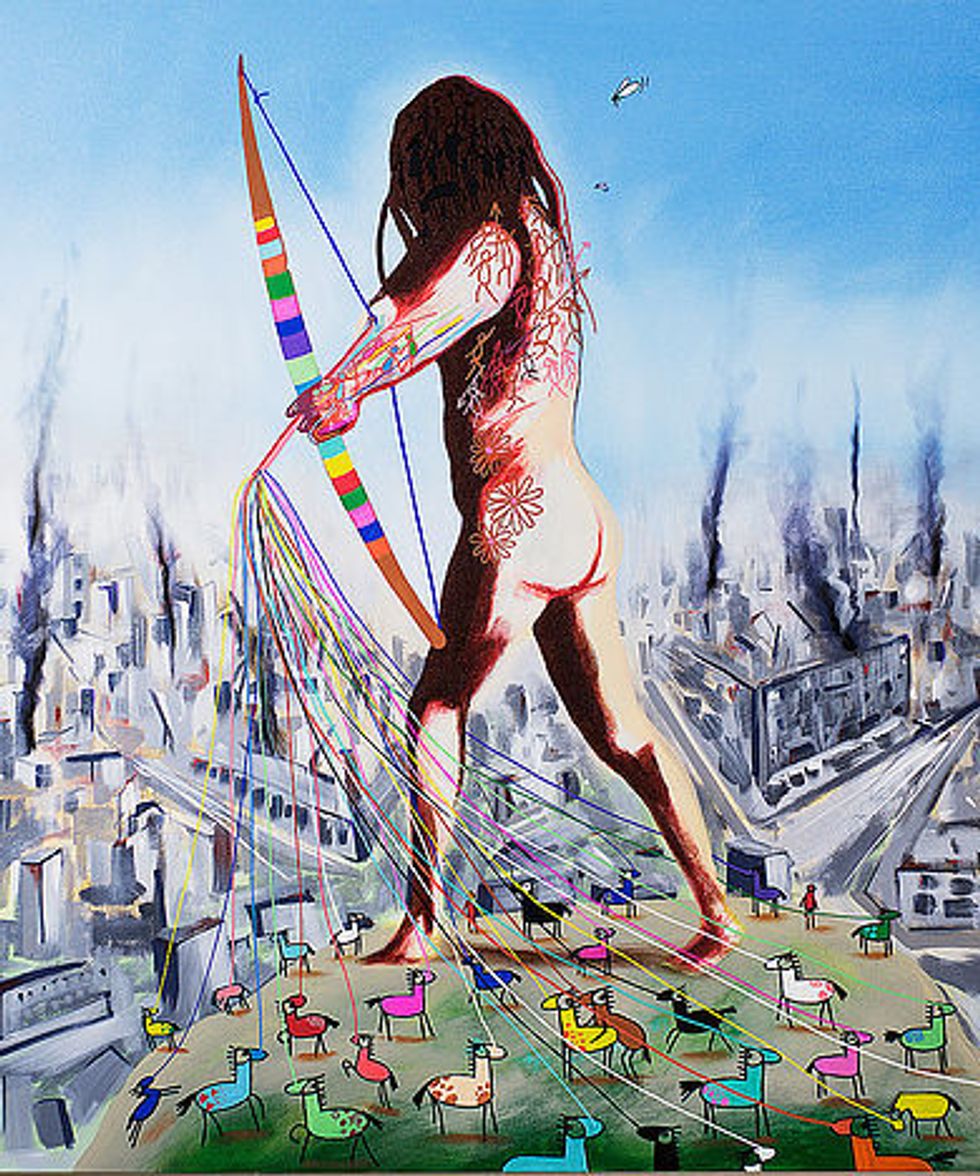 Francisco de Pajaro
Castle Fitzjohns Gallery (98 Orchard Street) opens the first NYC solo show, "Mataura," by Francisco de Pajaro, AKA "Art is Trash", on November 4, 7 to 9 p.m. The Spanish artist is know for transient works that transform piles of street trash into art that disappears when the result is collected. This show will feature paintings, drawings, etchings, sculptures etc. in an immersive installation throughout the gallery. On view for three days only, closing at 5 P.M. on November 6.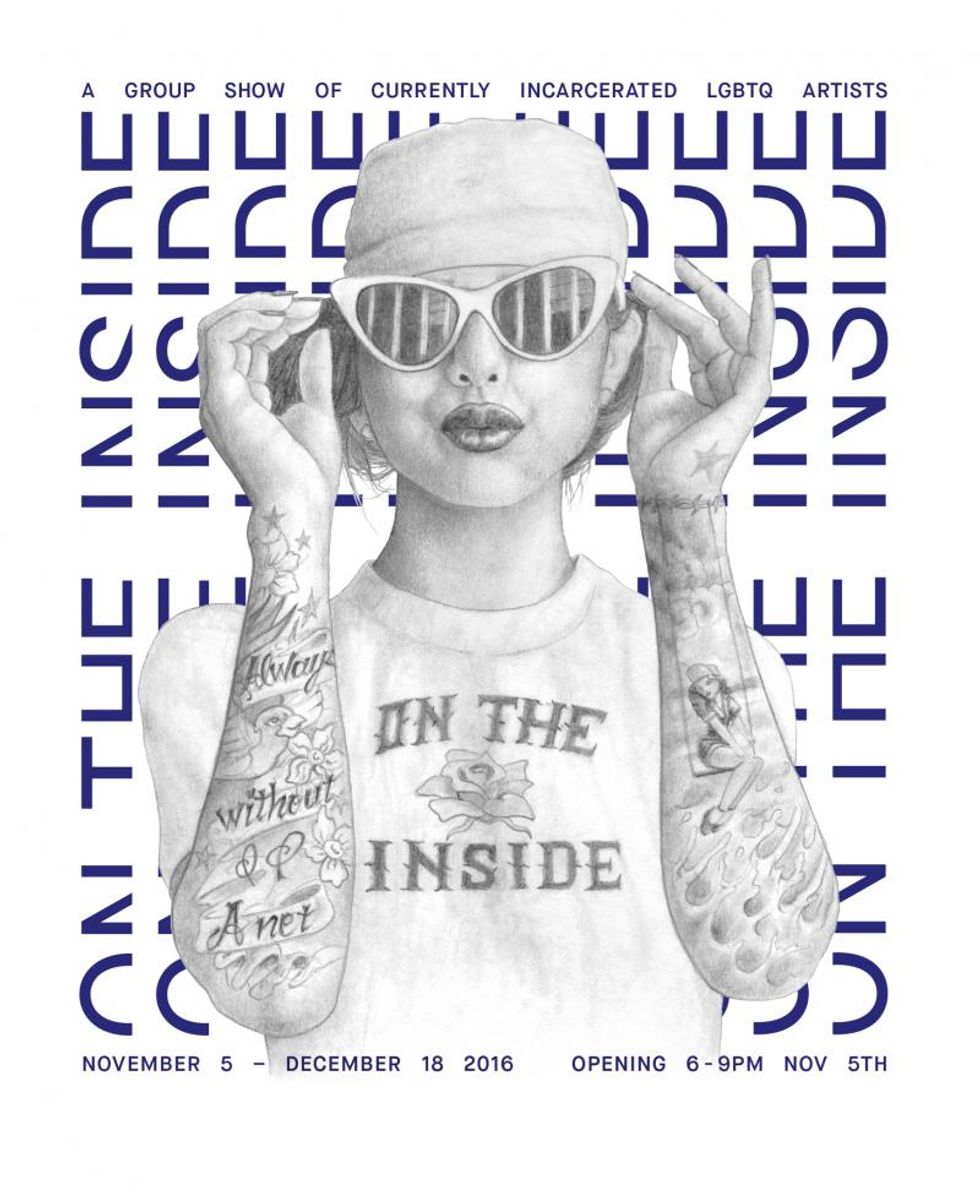 Abrons Arts Center (466 Grand Street) has a group exhibition called "On the Inside" featuring LGBTQ artists who are currently incarcerated, on view from November 5 to December 18. Over 400 works are included in a show that is "a meditation on humanity, identity, spirituality and desire." Tatiana Von Furstenberg is the project's director. We also just heard that the world's only museum solely dedicated to LGBTQ art, the Leslie-Lohman Museum of Gay and Lesbian Art, has started a major fundraising project to double the size of their Wooster Street space.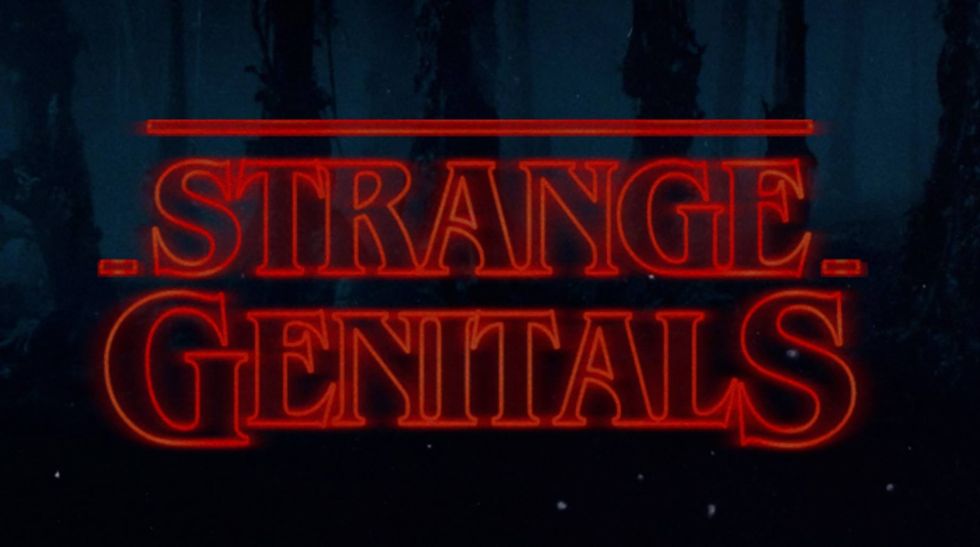 Paddy Johnson (Art F City) and Michael Anthony Farley curated a group show called "Strange Genitals" opening on Thursday, November 3, 6 to 9 p.m., at 20 Jay Street in Brooklyn. Over 20 artists are participating including Genesis Breyer P-Orridge, Jessica Stoller, Saul Chernick and Carol Cole. The mission statement: "Genitalia is weird, and it should be fun." Up until November 19.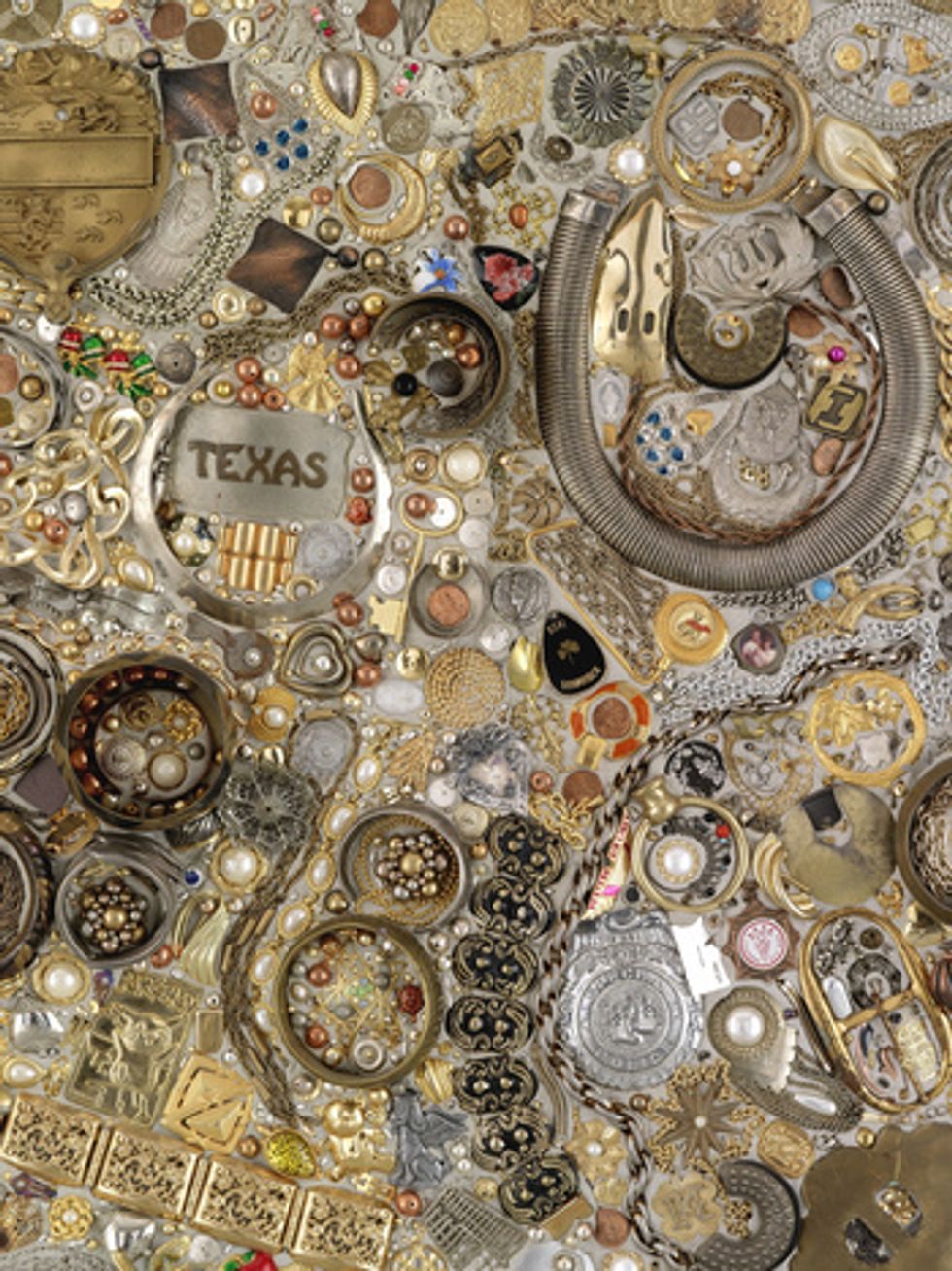 "Memory Ware Flat #24 (Detail)," 2001. Mike Kelley. Mike Kelley Foundation for the Arts All Rights Reserved / Licensed by VAGA, New York, NY Private Collection. Courtesy the Foundation and Hauser & Wirth. Photo: Stefan Altenburger Photography
Hauser & Wirth (32 East 69th Street) opens a show dedicated to Mike Kelley's "Memory Ware" series on November 3, 6 to 8 p.m., and up until December 23. Over two dozen works by the late LA artist will be featured and the show coincides with the release of the first book documenting the entire series.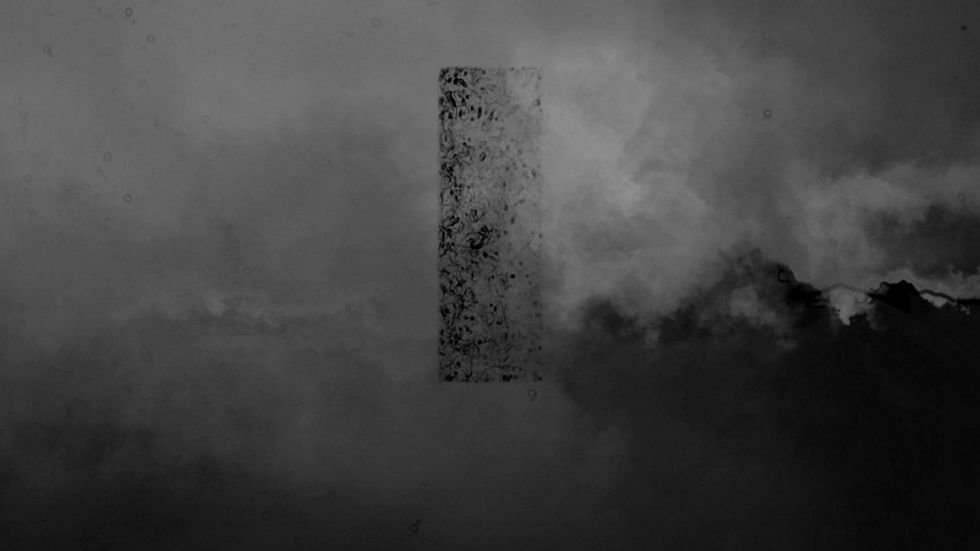 Pioneer Works (159 Pioneer Street, Red Hook, Brooklyn) presents a program of three new works by avant-garde composer Patrick Higgins on November 3 and 4. The works include musical collabs with Vicky Chow, Mivos Quartet and Wet Ink Ensemble; plus visual installations by Tauba Auerbach and Alexander Arroyo. $20 advance tickets are HERE.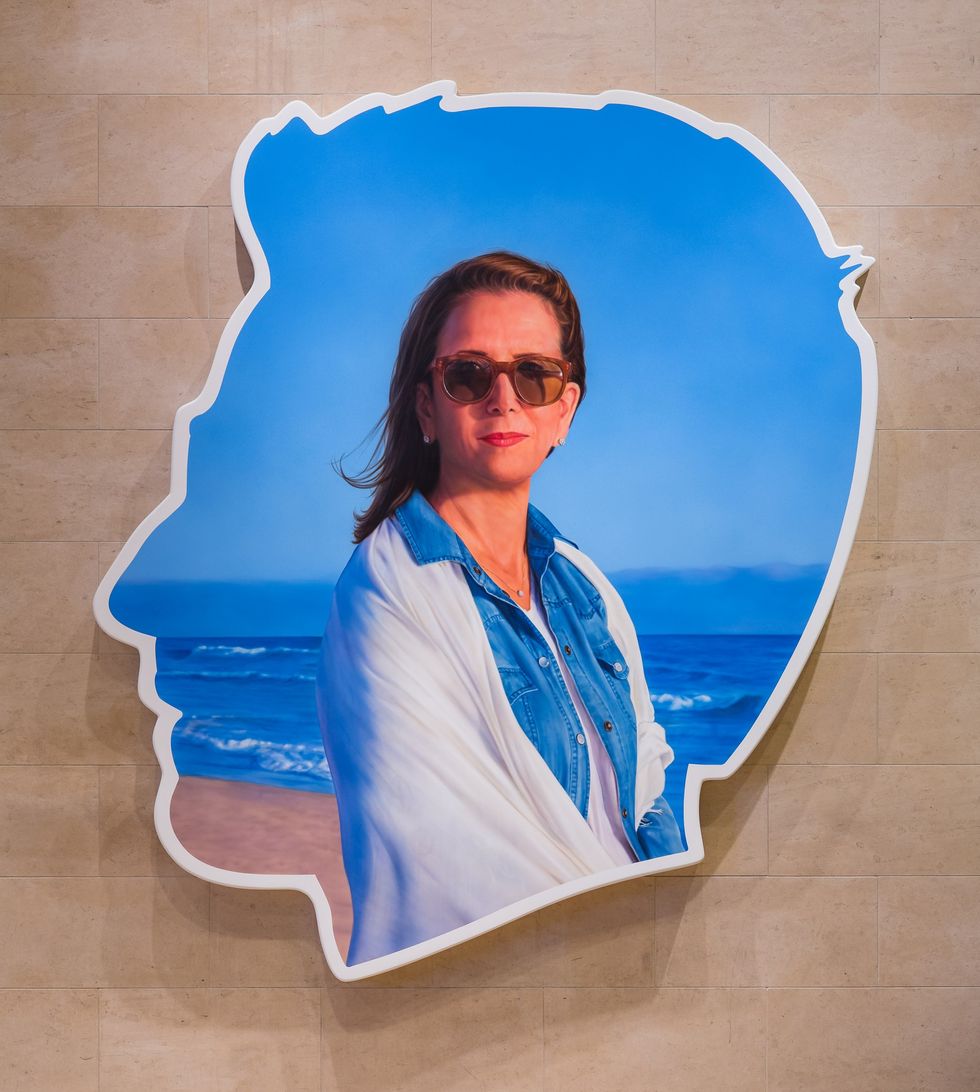 Alex Israel, Self-Portrait (Mom), 2016. Installation view of Using Walls, Floors, and Ceilings: Alex Israel. The Jewish Museum, NY. Photo: Will Ragozzino/SocialShutterbug.com
The Jewish Museum (1109 5th Avenue) opens two new exhibitions on November 4: The first U.S. show focused on the late French designer and architect Pierre Chareau, featuring over 180 rarely-seen works in an exhibition designed by NYC firm Diller Scofidio + Renfro. Up until March 26, 2017. And there's a new painting called "Self Portrait (Mom)" by L.A. artist Alex Israel for the museum's ongoing series "Using Walls, Floors and Ceilings."

The First Thursday Gallery Walk in DUMBO, Brooklyn, is November 3, 6 to 9 p.m., with around 20 galleries participating this month. There's more info and a map HERE.
TWO PRINT FAIRS TO CHECK OUT THIS WEEK, TOO: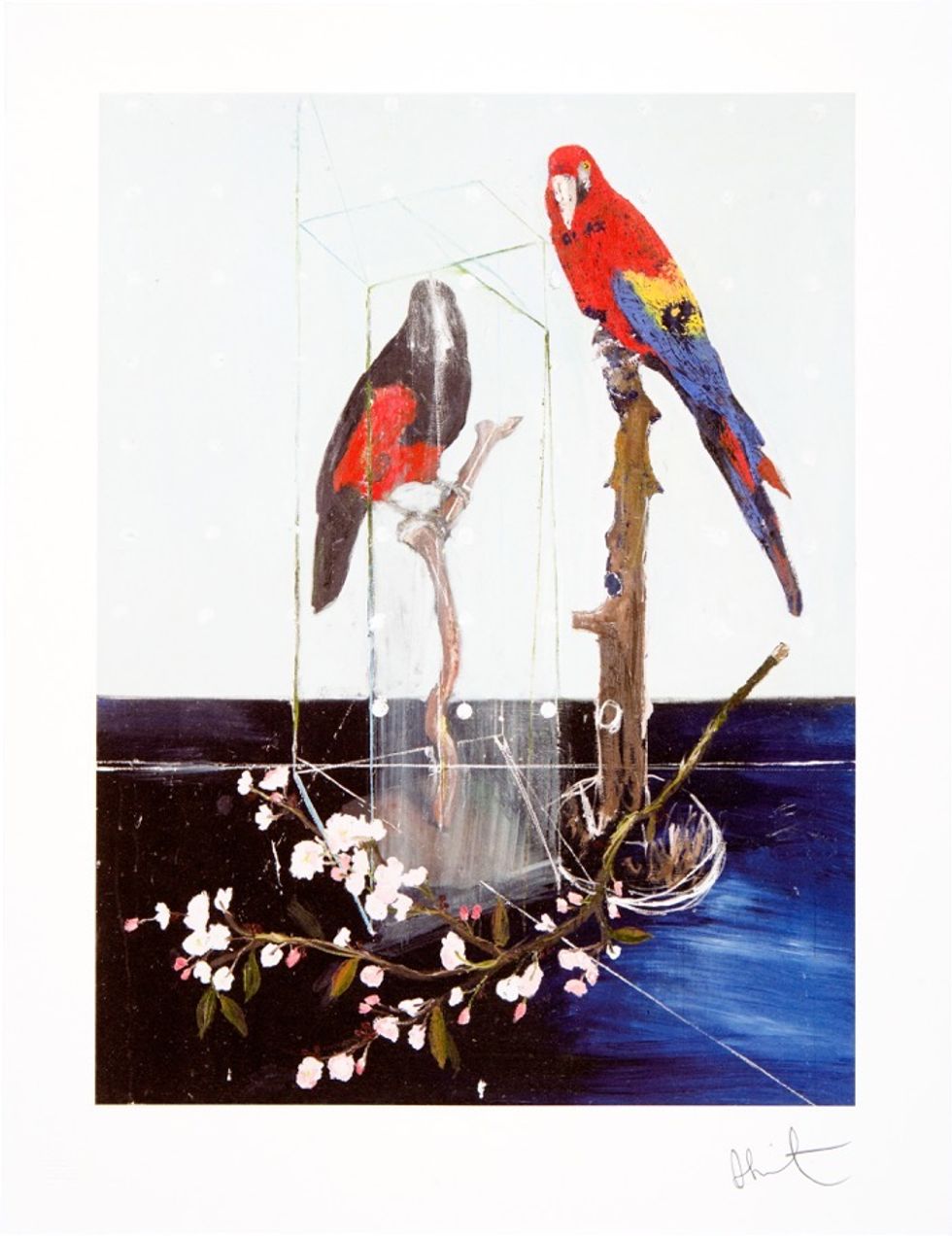 Damien Hirst, Two Weeks One Summer – Red Bird and Parrot with Shark Jaw, 2010. Other Criteria: New York / London
The 18th edition of the Editions/Artists Books Fair is back at The Tunnel (269 11th Avenue) from Friday, November 4, thru Sunday, November 6, 11 a.m. to 7 p.m. daily (5 p.m. on Sunday); with a VIP preview on Thursday evening. The fair was organized by the Lower East Side Printshop and curated by Joe Amrhein of Pierogi Gallery. Over 40 printmakers are expected and admission is free.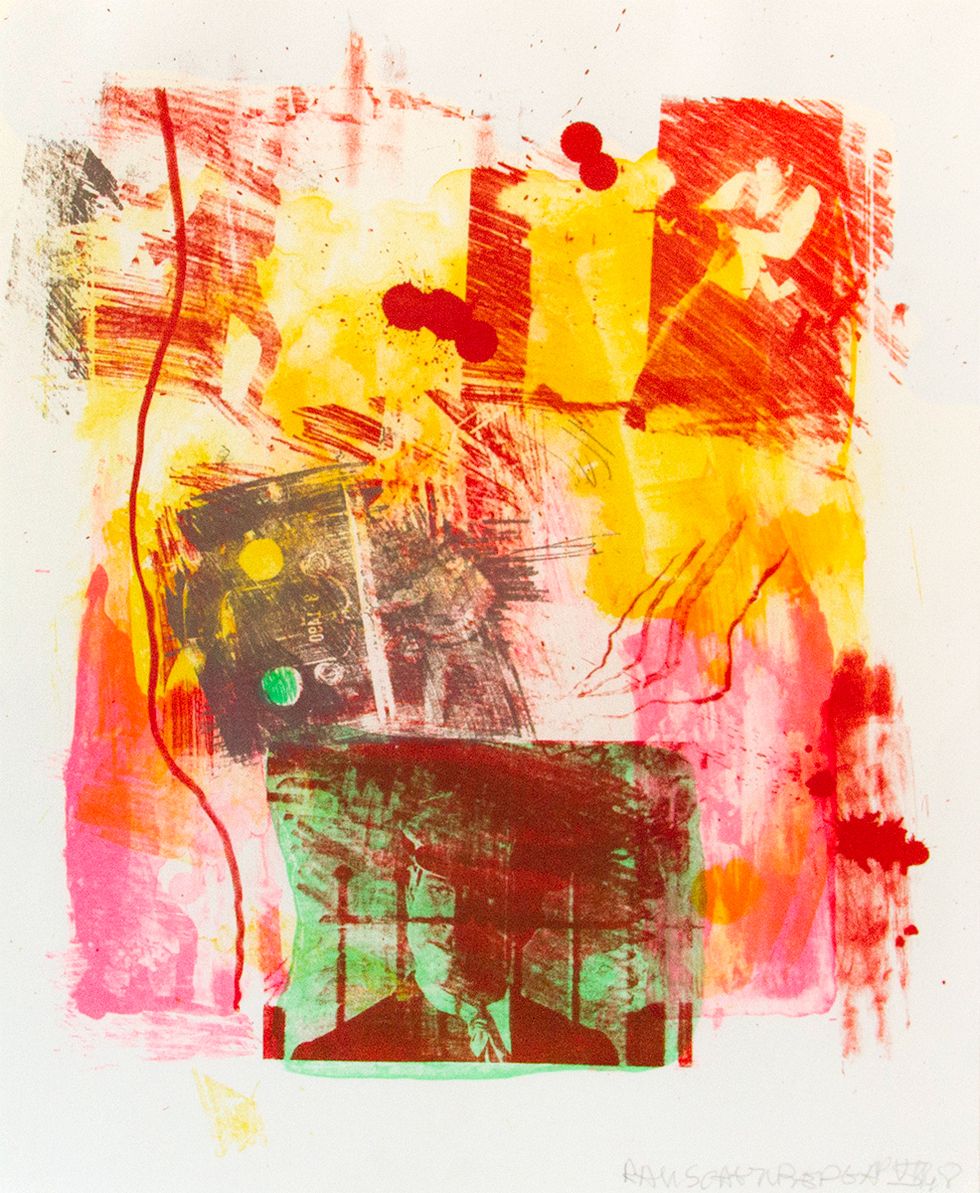 Robert Rauschenberg Storyline II (Reels [B+C]) 1968. Courtesy of Jim Kempner Fine Art
The IFPDA Print Fair is at the Park Avenue Armory (643 Park Avenue @ 66th Street) from November 2 to 6 with over 80 international exhibitors showing works from 500 years of printmaking. On Wednesday, the fair's opening night benefits the IFPDA Foundation and tickets are $85; then it's open to the public daily from noon to 8 p.m. (6 p.m. on Sunday) with single day tickets $20.
Splash photo is Francis Bacon, Triptych 1983, 1984, courtesy of Marlborough Graphics, New York
You May Also Like