As the first buds of spring start to bloom and those warm, sunny days begin to get just a little bit longer, every year, somewhere off in a valley in Southern California, cultural appropriation runs amok and every hippy cliché imaginable is brought back to life on the backs of bindi-adorned, short short-attired teens. In other words, Coachella season is upon us once again. And while the festival is ostensibly all about the music, we all know it's actually about the fashions which can range from extraordinary to tragic (sometimes all in one outfit). To help you shed your downy winter layers and properly prepare yourself for the first warm weekend of debauchery, we spoke to 8 stylists who gave us the lowdown on how not to look like a total dick while attending the season's biggest music festival.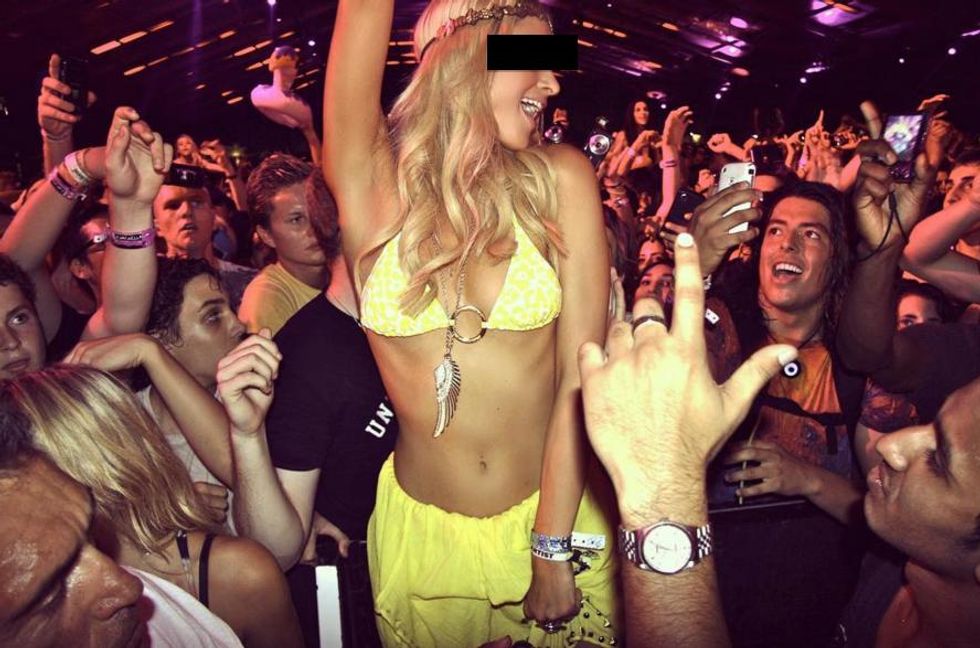 Claire Fitzsimmons

Music festivals are one of the few fashion situations where literally anything goes. Take advantage of the anything goes rule and try something you wouldn't usually try. Been eyeing a pink wig but never had the chance to wear it? Go ahead Frenchie, today's the day! Don't wanna wear a top? Who cares; don't wear one! Don some cute pasties. Or don't bother.
Adele Cany
No fanny packs whatever the brand, It still makes you look like you're collecting Pokemon cards and it doesn't hide fat excess. Also no Indian headpiece, no flower crowns, I can't deal with the head jungle/garden in front of me when I go to a concert.
Sammy K
The trick for festival dressing is not to be too literal. Pick and choose elements of your favorite influences but don't show up looking like you're in full costume. A few feathers or a bit of fringe can go a long way. And absolutely NO Native American war bonnets!!! You don't want to be that girl, or guy for that matter!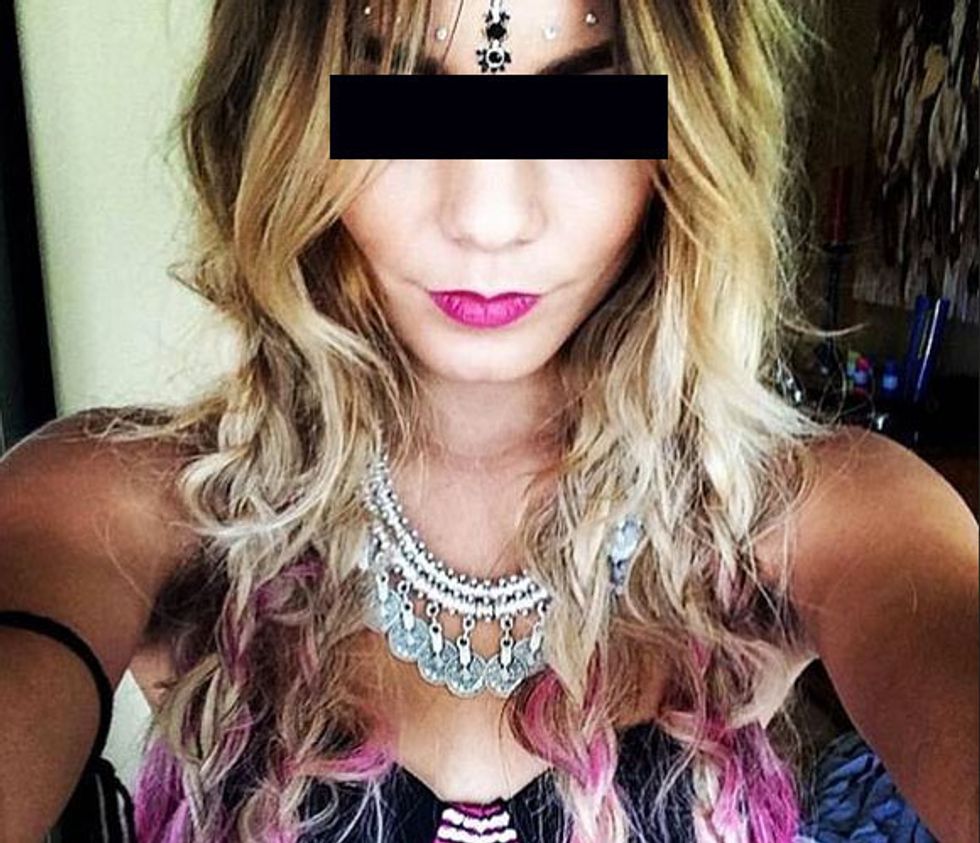 Avena Gallagher
I would go for a more-is-more attitude in as few scanty garments as possible, shoes that allow maximum freedom, power shades, a hat, and a spare outfit in your baby backpack in case you decide to do an outfit change, why not? Also! Make sure your outfit will look even better thrashed, trashed, muddied or torn/broken.
Shirley Kurata
I am so over the floral headband, boho fringe top with cutoff jean short look that was a uniform for so many girls. The festival is usually in sweltering temperatures, and really what good does a floral headband do? I say ditch the boho fashion and go to Patagonia and REI and get some functional gear. Wear a scarf or bandana that you can soak and put around your head. Patagonia has those baseball caps with the flaps that cover the neck. They're the best for the blazing sun. It's really about the music not the fashion! Outdoors normcore. That's where it's at!
Luiza Renuart
If you're not a hippie please don't dress like one.
Simon Rasmussen
Don't dress like you're going to Coachella!
Lisa Katnic
The only way to not look like a dick at Coachella is to show up completely naked with a paper bag over your head. And, no, you cannot add a bindi to your paper bag.
You May Also Like