The films not to miss this month.
The Handmaiden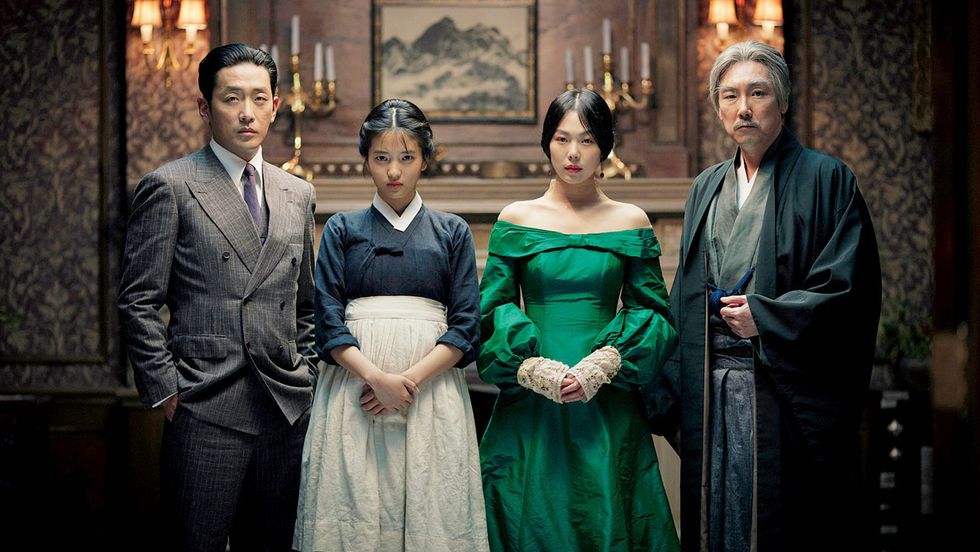 Spellbindingly perverse new wonder from Park Chan-wook (Oldboy) set in 1930s Japan where a seasoned Korean pickpocket Sook-hee (Kim Tae-ri) is sent to work at a remote mansion and become the new maid servant to Lady Hideko (Kim Min-hee). This is all a plot by the Count (Ha Jung-wool) to woo and rob the wealthy heiress. The decadent uncle (Cho Jin-woong), with his collection of rare erotica, hovers over the house like a sinister spider, and Sook-hee finds herself drawn into a sensual relationship with the beautiful Hideko. Is this a sapphic Jane Eyre? Trust me, nothing is at it seems in this sinfully enjoyable melodrama that keeps pulling the rug out from under you at every turn. With sumptuous art direction and sardonic humor this is a real kinky treasure.

Tower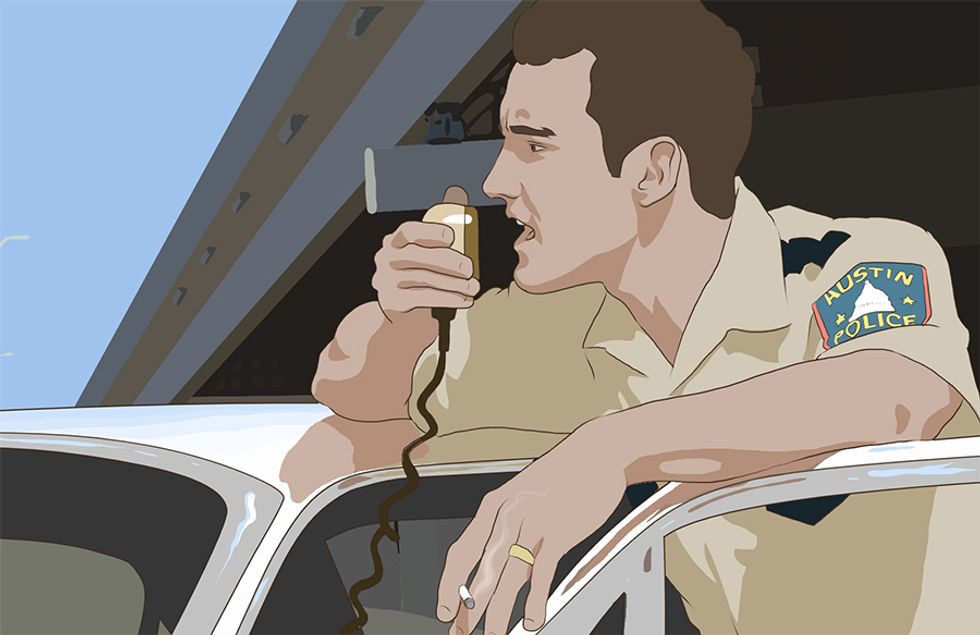 On August 1, 1966 Charles Whitman, a former eagle scout, ex-marine, and engineering student climbed to the top of Austin's University of Texas clock tower, armed with guns, and began indiscriminately firing down at the crowd. During his terrifying 96-minute siege he shot 46 people and killed 14, shocking the nation. Director Keith Maitland's incredibly powerful recreation of that day mixes survivor's testimony with archival footage and rotoscope animation and the results are harrowing. From Claire Wilson, a pregnant student shot and forced to lay next to her dead boyfriend in the broiling son until a heroic stranger sneaks out to be with her and keep her conscious. Or a University store manager Allen Crum who raced into action and assisted the police with the raid on the clock tower. Or Aleck Hernandez Jr., who was a boy on his bike delivering newspapers that day who fatefully came in contact with a bullet. All these stories and others share the fact that all are haunted by that day, and so is the audience at the end of this extraordinary film.

Moonlight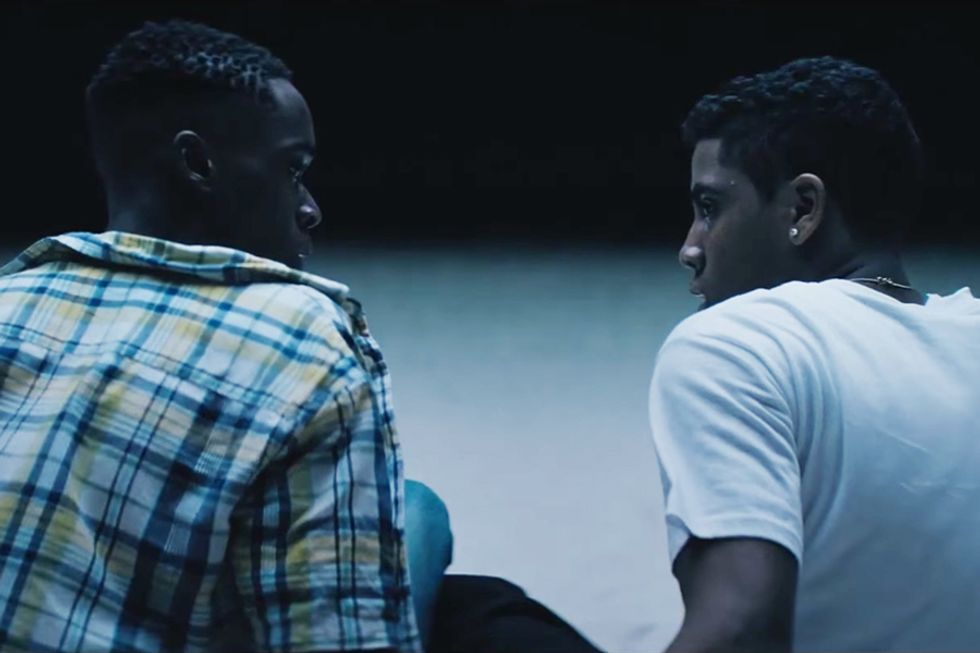 Quietly devastating drama directed with great lyricism and power by Barry Jenkins about the life of Chiron, a young African American raised in tough conditions in Miami. Told in three parts when we first encounter Chiron (Alex Hibbert) he is a skittish little boy of few words with his head bowed at all times as if to seem invisible to the bullies who chase him after school or from his mercurial drug-addicted mother (sensational Naomie Harris). Only a seasoned local drug dealer (Mahershala Ali) takes the boy under his wing and offers him any semblance of protection. In his teenage years Chiron (now played by Ashton Sanders) suffers more abuse from bullies and is tormented over his own sexual identity. In the third section (played brilliantly by Trevante Rhodes) he has transformed into a rough street thug but gets undone when an old school friend (Andre Holland) calls him out of the blue and he decides to meet him face to face. Those final scenes just blew me away- they are so exquisitely acted and have such an impact it haunted me for weeks afterwards.

Christine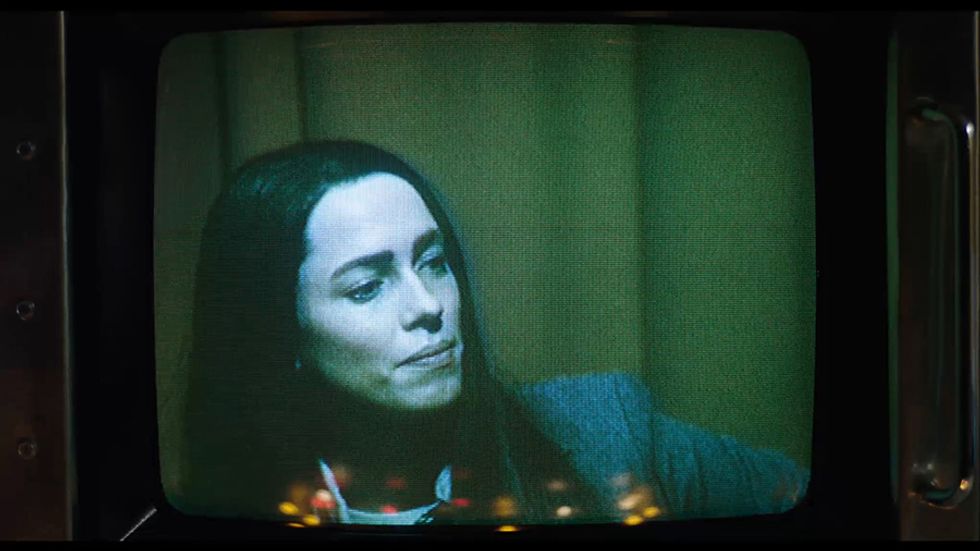 Rebecca Hall gives a heartbreaking, exquisitely nuanced, performance as Christine Chubbuck, a reporter for a local news station in Sarasota, Florida who took her own life on the air live in 1974. Director Antonio Campos has an uncanny ability of getting under the skin of his prickly, disturbed, characters (Afterschool, Simon Killer). Here he examines Christine, who lived with her mother (J. Smith-Cameron), suffered bouts of depression due to her loveless life and the expectations she put on herself as a newswoman. She harbors secret feelings for the lead anchor (Michael C. Hall- excellent). She has skirmishes with the boss (Tracy Letts) who is determined to raise ratings with the policy: "if it bleed it leads". She even does puppet shows for kids at the local hospital. But it all just unravels. Hall's performance is beautiful in its physicality. Just the way her body language reveals Her awkwardness, her anxiety, her anger and anguish. And those expressive eyes where you can see the psychic suffering boiling up.

In a Valley of Violence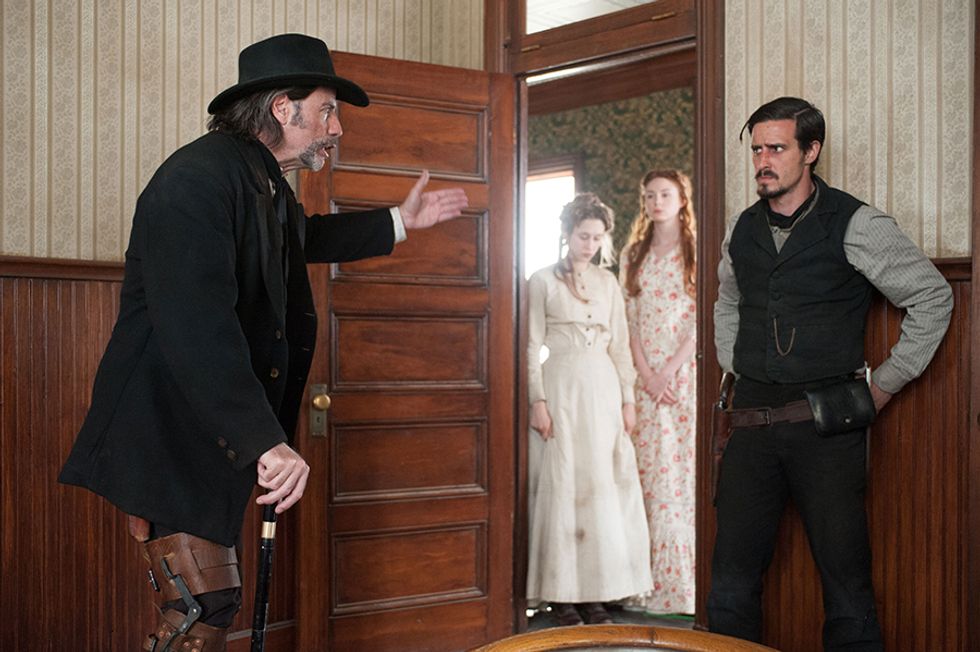 Maniacally entertaining crackpot western by the master of mood & menace Ti West (The House Of the Devil). Ethan Hawke plays Paul, a mysterious stranger with a dark past, riding through the dusty, dirty, desert town of Denton with his beloved dog (and what a fabulous dog!) on his way to Mexico. It's definitely a town without pity run by a corrupt Marshall (John Travolta) and his bully of a son Gilly (played with fiendish gusto by James Ransone) and other misfits and miscreants. Taissa Farmiga is wonderfully offbeat as sweet Mary Anne who runs the hotel with her high strung sister Ellen (Karen Gillan) and finds the newcomer intriguing. But then the town bullies attack and leave Paul for dead- so he comes back for vengeance. In the way that Italian Spaghetti Westerns riffed on the tropes of the genre, Ti West has a ball with the subject and inserts all sorts of strange and darkly funny moments. But he also retains the classic structure and wounded heart of this kind of horse opera.

American Honey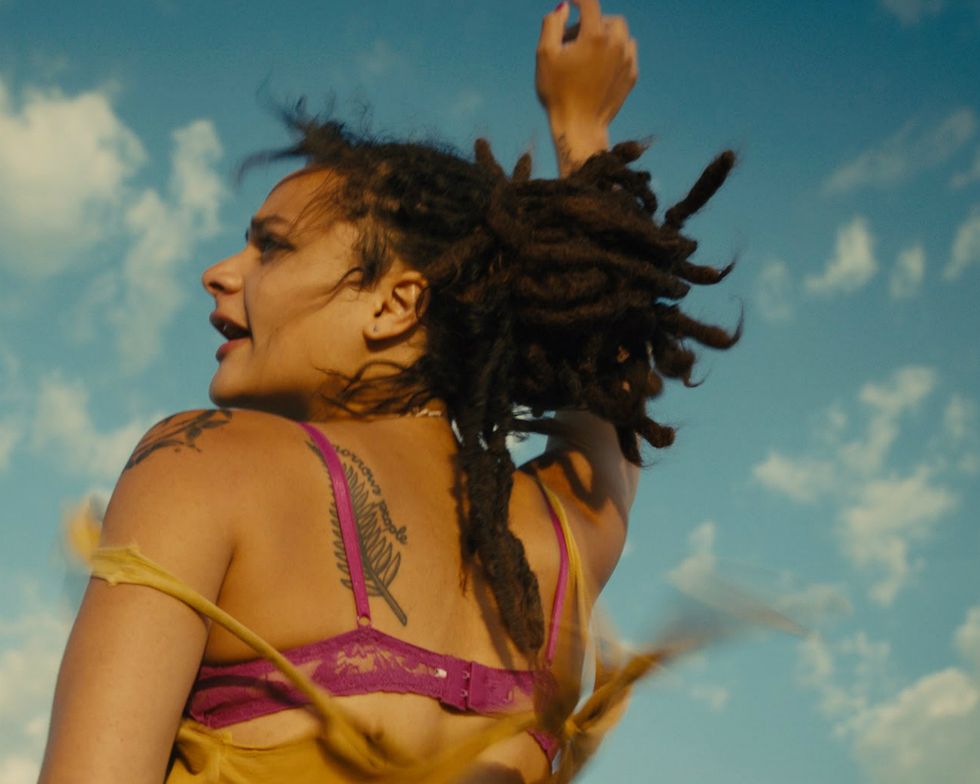 Star (Sasha Lane) is living in Texas raising her sister's small children and dumpster diving for food when she catches the eye of a wild man- Jake (Shia LaBeouf) traveling with a group of misfit kids in a van. He invites her to join them- they travel the country selling magazines and she gladly jumps aboard. British director Andrea Arnold's (Fish Tank) new film is a free-wheeling road trip with these lost teens, who party hard, and are united by music- either rap, country or pop songs- before they are let loose in upscale neighborhoods. Star is reckless and fearless, less concerned with her sales or safety but in getting a rise out of Jake, who she becomes unhealthily obsessed with. But the movie has a weird, hallucinatory power as it winds its way down the American highway. This won the Jury Prize at the 2016 Cannes Film Festival.

Denial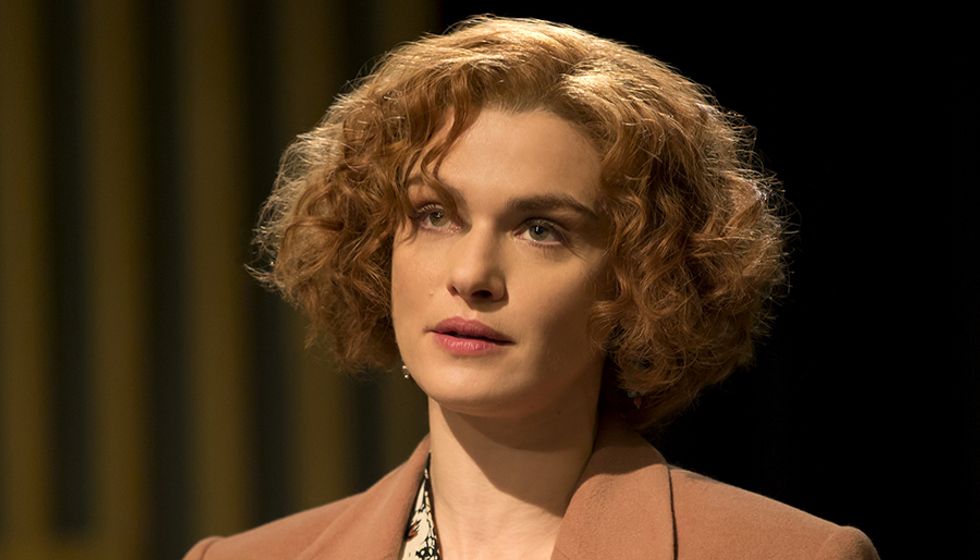 Deborah Lipstadt (Rachel Weisz- excellent) was a respected author and historian when notorious Holocaust denier David Irving (Timothy Spall) sued her for libel in an English Court in 1996. In this fact-based film, sturdily directed by Mick Jackson with a screenplay by David Hare, Deborah is unnerved to discover that the burden of proof in English courts rests on the accused, and she at first bristles as the legal team sets out to discredit Irving without calling her to the stand, or actual survivors of the horrors of the war. Mercifully, their methods were soon revealed to be brilliantly conceived and executed. Tom Wilkinson is particularly wonderful as Richard Rampton, savvy lawyer and fine wine connoisseur. As appalling and infuriating as David Irving was (and is) the film is a sobering reminder of the insidious anti-semitic threat that persists to this day, cloaking its agenda in "historical" accuracy.

Danny Says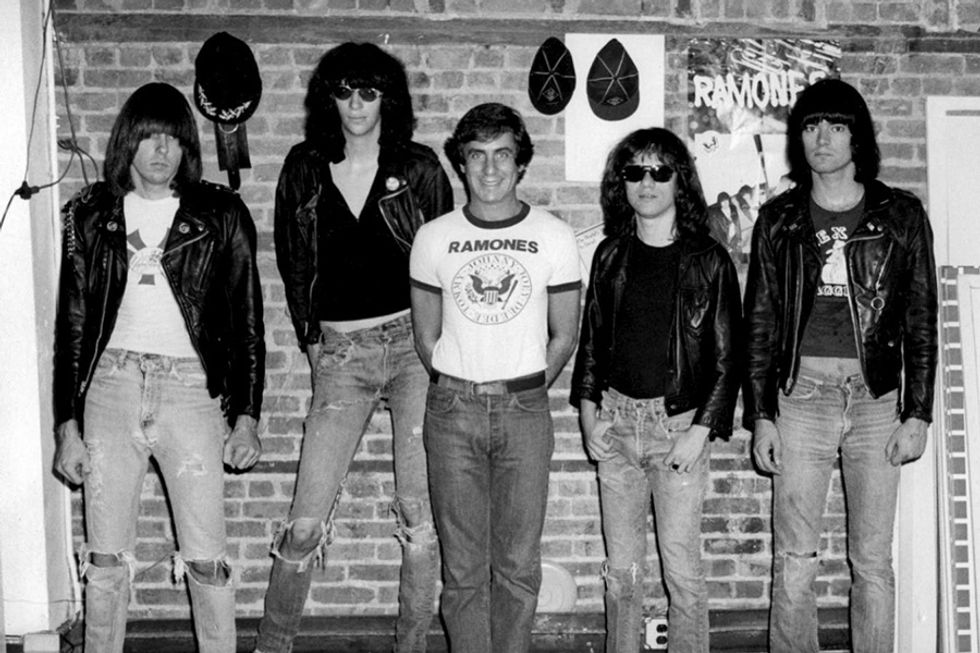 Rollicking, funny, rock and roll oral history by Danny Fields who was right in the thick of some of the great edgy names of the business. Fields, a Harvard Law School dropout, was part of the Andy Warhol "in" crowd of the 60s and friends with Lou Reed, and after seeing The Doors playing at a small club audaciously announced that he was their Press Agent. This eventually led to a job at Elektra Records and Fields had an unerring eye for talent. In one day he signed up the Michigan hard rock bands the MC5 and The Stooges (starring wild man lead singer Iggy Pop). He had something to do with Nico's Marble Index album, Patti Smith's first album Horses and hooked Iggy Pop up with David Bowie. Later he became co-editor of 16 Magazine and became manager for The Ramones. "Stick with me- I'll make you famous in 20 years.." Fields cracks in this ridiculously enjoyably documentary by Brendan Toller.

You May Also Like