Wonderstruck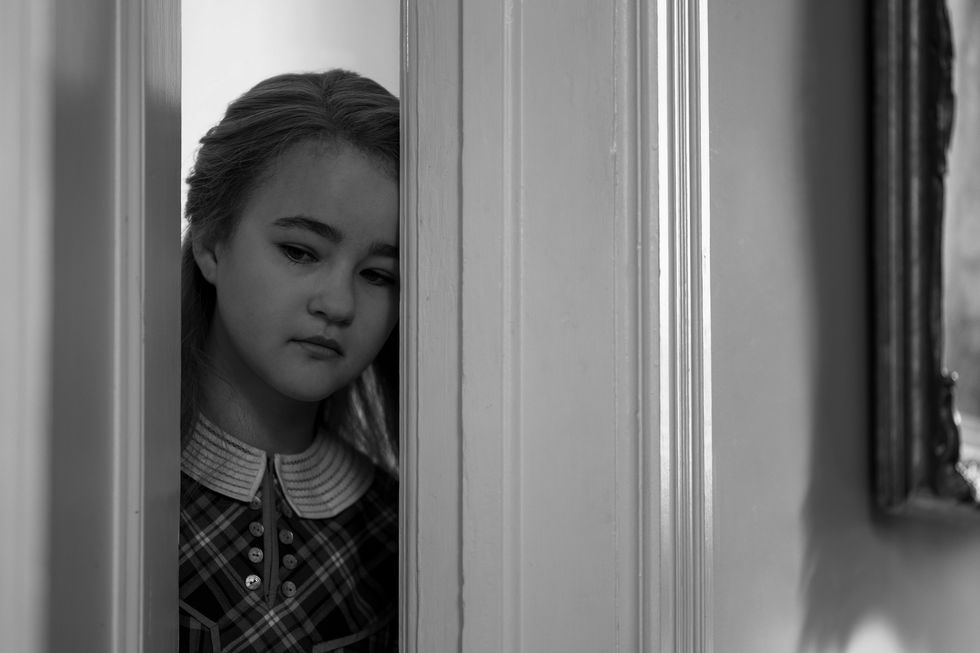 Mary Cybulski courtesy of Amazon Studios
Todd Haynes' transcendently beautiful new film has two storylines. One (shot in black & white) is in the 20s where a young deaf girl named Rose (Millicent Simmonds) runs away to New York City to see a movie star (Julianne Moore) who is performing on stage. The other thread is about a young boy, Ben (Oakes Fegley), in the 1970s who recently lost his mother and had his hearing impaired by a freak accident. He sets off to New York City, also, in search of a father he has never met. Seamlessly, these stories eventually converge in a way that left me in quiet awe. The gorgeous cinematography by Edward Lachman, dreamy score by Carter Burwell, astonishing art direction by Ryan Heck and Kim Jennings, and exquisite period costuming by Sandy Powell help create a film as mysterious as it magical and infinitely moving.
The Florida Project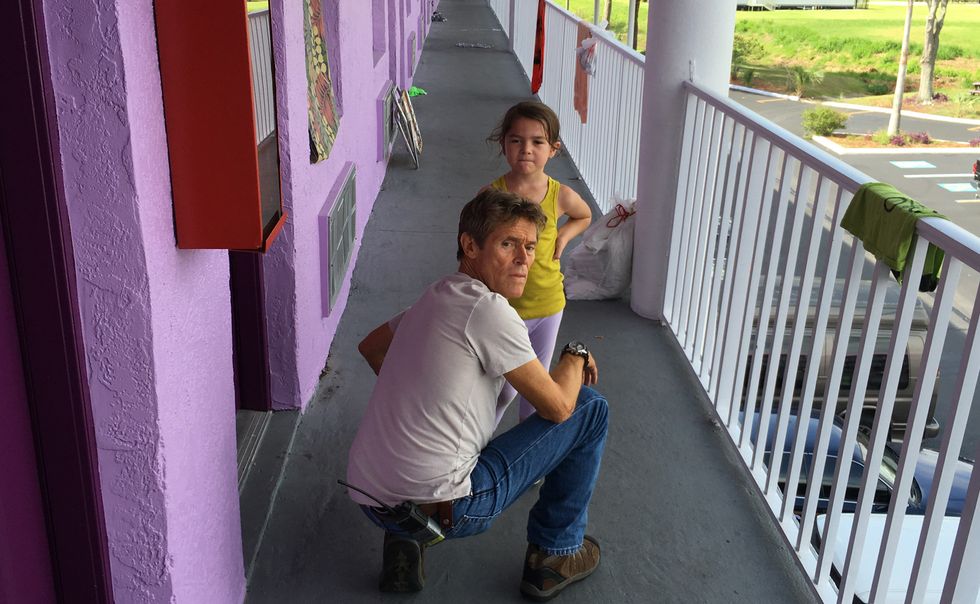 Courtesy Marc Schmidt and A24
Director Sean Baker has a sweet affection for the fringe people and disenfranchised. His glorious first film was Tangerine, about a group of transgender misfits, and his new film focuses on the tawdry residents living in a strip of garishly colored motels just outside Disneyworld in Orlando, Florida. But he does so without snark or imperious irony. Willem Dafoe plays the manager of the purple-painted monstrosity the Magic Castle Motel, and he's a gruff but surprisingly sympathetic figure in this enclave of beautiful losers. Bria Vinaite plays Halley, the tattooed, multi-color-haired mess of a mom of 6-year-old firecracker Moonee (Brooklynn Prince), and she has to scheme all sorts of illegal methods to scrape together the rent every month. But this story is really about the kids who have a great time every day around these motels -- exploring the abandoned houses nearby, causing mischief, eating ice cream, running wild. It's the Our Gang for the twenty tens, and you feel the exhilarating anarchy of youth in every frame. Willem Dafoe is just terrific as the stern watchful-eyed manager -- his confrontation with a creepy guy chatting up the kids is just perfection. And Brooklynn Prince is so natural and engaging and hilarious it propels this sensational movie into the stratosphere. Look for a riotous cameo from foul-mouthed New York cable TV queen Sandy Kane lounging topless around the pool.
Tom of Finland
Finnish director Dome Karukoski's exceptional bio-pic is on the life of famed erotic artist Tom Of Finland. Touko Laaksonen (Pekka Strang) moved in with his sister Kaija (Jessica Grabowsky) after serving in World War II. Still haunted by traumatic events he experienced, particularly when he was forced to kill a handsome Russian paratrooper, Touko's escape was to draw a series of pornographic drawings based on his creation of the ideal leatherman, almost cartoonishly muscled men with oversized dicks reveling in sex. He even mixed in fetishistic imagery based on instances he witnessed of cops beating up gays cruising at night in the park. In those years that "homosexuals" were made to feel shame and lived in terror of arrest, Touko's drawings (under the pseudonym "Tom") treated men having sex with each other as positive and liberating. He smuggled his artwork out of the country, it was printed and sold internationally, and a subsequent trip to Los Angeles revealed how his "dirty drawings" were revered and celebrated. It's a fascinating and terrific film and a fitting tribute to a true subversive gay hero.

Faces Places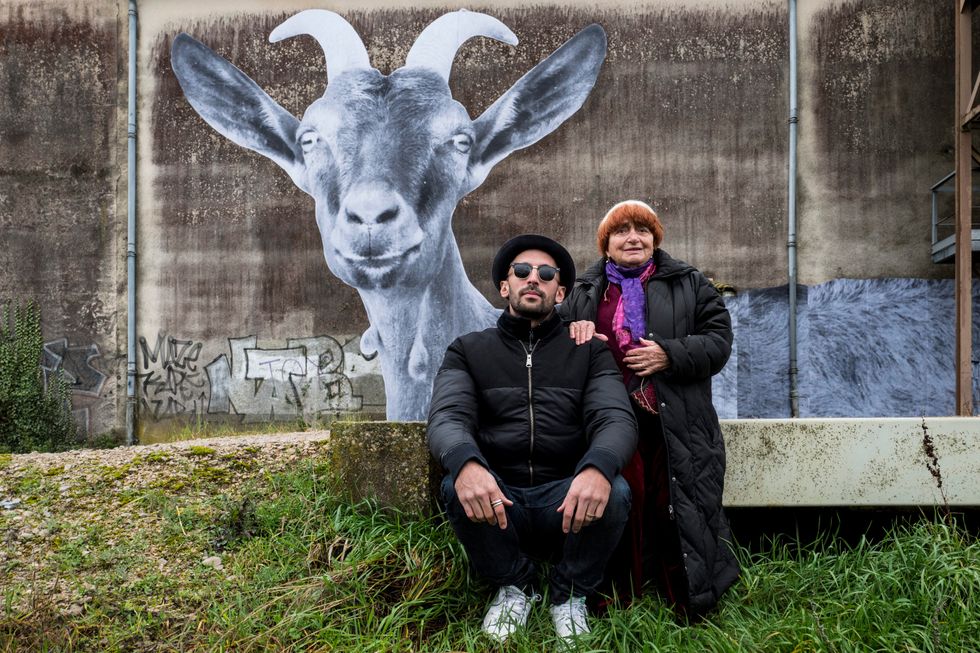 Famed Belgian director Agnes Varda teams up JR (photographer/street artist) to travel along the French countryside, stopping along the way to interview and photograph in a van capable of producing large oversized pictures that are pasted onto the sides of buildings. In a former mining town where most of the houses are empty save for a lone woman who refuses to move, they put up antique pictures of miners and the woman's proud beautiful face across her home. At a shipyard they photograph the worker's wives across stacked containers, in an deserted village that was never finished they invite neighbors for a picnic and place their pictures all over filling this desolate place with life. Varda, is in her late 80s and with vision problems, but she and the 34 yr.-old artist JR are like kids when they are together. Not only do they inspire each other and are creatively compatible, they truly enjoy each other's company. Varda also has a way of connecting with all the interesting people they come across. An ill-fated adventure to visit Jean-Luc Godard at the end is quite poignant. A joyous, delightful, experience.
BPM (Beats Per Minute)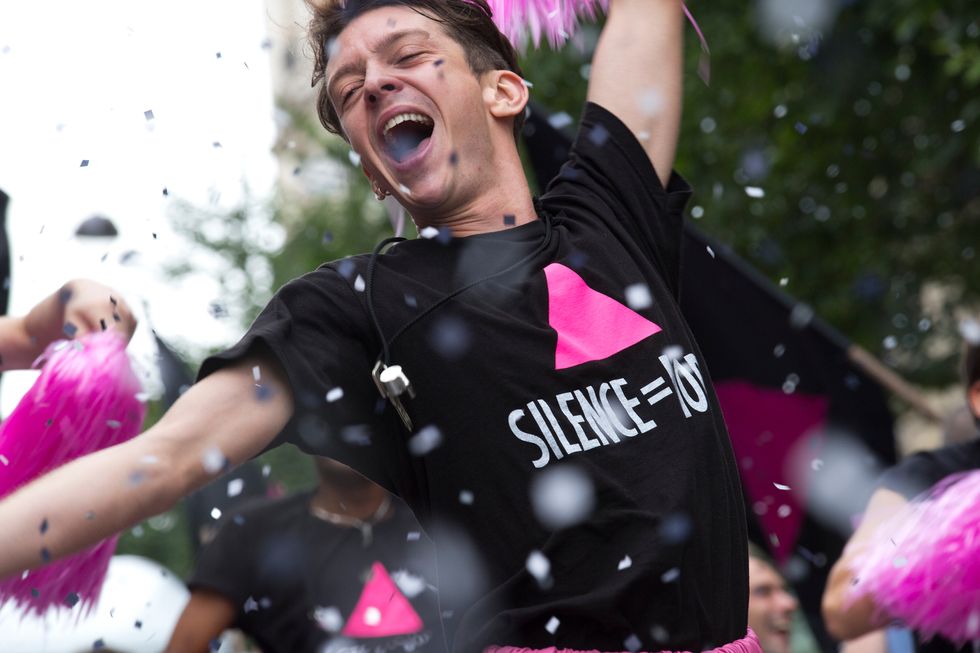 Devastating, profoundly moving, film by Robin Campillo about the French Act Up faction in Paris, France in the 1990s. In almost documentary style we are plunged into the testy meetings and newsworthy actions they plan to pull off, making sure lawmakers don't forget that people are dying and nothing seems to be getting done. This was right on the cusp of the breakthrough protease inhibitor treatment, but many of the group would tragically not live long enough to see this turning point. Their fury as drug companies seemed to be dragging their heels while people suffered and died was justified. Much of the movie is about the new guy in the group Nathan (Arnaud Valois) and his love affair with funny, but very sick, rabble-rouser Sean (an astonishing Nahuel Perez Biscayart). We really feel the camaraderie and passions of this activist group. The film wisely won the Grand Prix at this year's Cannes Film Festival and should not be missed.
78/52
It's impossible for modern audiences to understand the power and shock that Alfred Hitchcock's Psycho caused audiences when it premiered in 1960. Hitchcock's previous film was North By Northwest, a romantic, commercial, thriller. But this film, based on a horror novel by Robert Bloch, shot in black amd white with a TV crew, was the director's bold experiment to toy with audiences in ways no one had dared. To kill off the lead (Janet Leigh) in the first 20 minutes pulled the rug out from under theatergoers -- and in a shower, no less. Director Alexandre O. Philippe meticulously and fascinatingly examines this famous murder sequence. There are interviews with directors, editors, and even the woman who was Janet Leigh's body double in the film. Hitchcock realized the only way to shoot the scene was impressionistically -- in short fragments of film which build with excruciating suspense. Storyboarded by Saul Bass, with an unforgettable score by Bernard Herrmann, it changed the landscape of fear on screen forever.
The Death And Life Of Marsha P. Johnson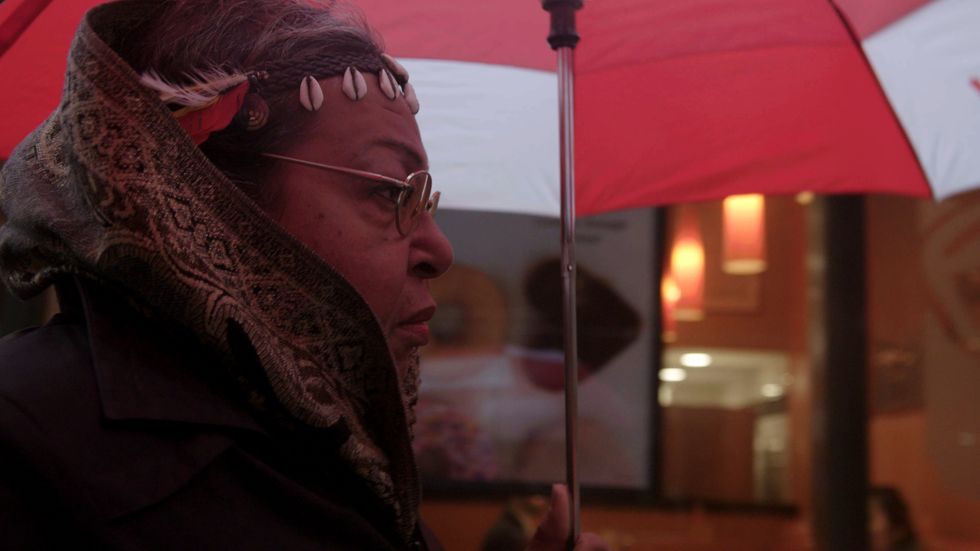 Via Netflix
Another intensely moving documentary by David France (How To Survive A Plague) about the mysterious death of legendary transgender "street queen" Marsha P. Johnson ('The P is for 'Pay It No Mind'). Johnson was right up front during the riots at the Stonewall bar that kick-started the Gay Rights movement. She also, with fellow rabble-rouser Sylvia Rivera, founded STAR (Street Transvestite Action Revolutionaries) which provided aid to transgender homeless teens. The documentary focuses on Victoria Cruz from the Anti-Violence Project working tirelessly to find justice for Johnson (whose body was found floating near the Hudson piers in 1992). Cruz hunts down former detectives, former roommates and witnesses, even tracking down autopsy records. Sadly, the flurry of recent attacks against transgender people take precedent over a cold case with little to no evidence. One heartbreaking moment is at a NYC gay pride rally in 1973 where Sylvia Rivera is booed by an audience of homogenized gays in Washington Square Park. Mercifully, years later Rivera is cheered at a gay rally in Italy and thanks all the "children" she helped form in this endless fight for equality.
The Foreigner
A father goes to murderous lengths to find the killers of his daughter in this taut thriller directed by Martin Campbell (Casino Royale) and based on Stephen Leather's book The Chinaman. Jackie Chan plays Quan, owner of a take-away food restaurant in London. His young daughter, and only living family left, gets blown up in front of him by a mystery IRA splinter group. Quan haunts Scotland Yard, asking to be given the names of the terrorists, which to be honest, no one knows. Then he sets his sight on a Belfast governmental official, Liam Hennessey (Pierce Brosnan), with old deep ties to the IRA. He shows up at Hennessey's office and demands to know who was responsible for his daughter's death, but is rebuffed and told to leave. All concerned are in for a rude awakening because Quan has Special Ops training and keeps explosively coming back to show he means business. Lots of double dealing and political intrigue, and Jackie Chan gets to scale buildings and single-handedly overtake lethal bodyguards in this enjoyable and scarily timely drama.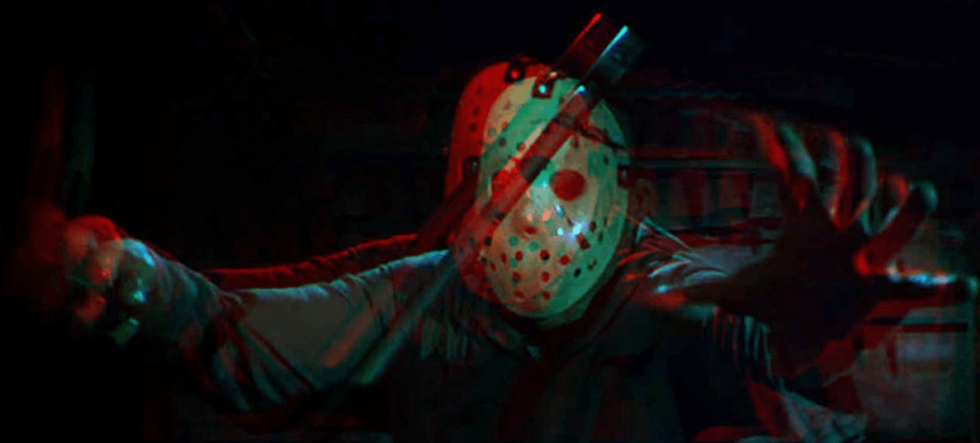 Via Quad Cinema
And if you're in NYC from October 13-19 there's a glorious 3D festival at the Quad Cinema (34 W. 13th St.) with 35mm prints including the world premiere of Frankenstein's Bloody Terror (1968), a Spanish werewolf film starring Paul Naschy. Other wild ones include Arch Oboler's weird 1966 film The Bubble, Amityville 3D (1983), Paul Morrissey's hilariously gory Flesh For Frankenstein (1973) and the rare sci-fi/body horror film Parasite (1982) starring a young Demi Moore. Go get those damn glasses on!
Splash photo via Netflix.

Sign Up For The Morning PAPER