The evolution of fitness programs, from Suzanne Somers and Jane Fonda, to today's seemingly infinite palate of exercise fads, has taken a staggering leap of complexity in the fast decade.
Thanks, in part, to social media, it seems like everyone today is clamoring to post that post-spin cycle, "we did it, guys!" Instagram to let everyone know that they're in 'the club.'
By club, I mean faction -- it feels like some sort of post-apocalypse, and the survivors have splintered off into various nations, who maintain a peaceful, parallel existence with one another, as long as each program knows that it is they who possess the true secret to #fitlife.
If you're like me, an-ex college athlete who stopped swimming junior year, and now have to settle for running outside in the cold (by running, I mean continuously stopping to change songs, then call it a day after 20 minutes and go get a giant, crouton-heavy salad made by the guy who chastises you for just standing there and not speaking up while he cut peppers with his back to you because you're afraid of him), these pricey fitness tribes are downright alien.
But no shade; I legitimately respect anyone who wants to get their booty toned or a healthy thigh gap. A toned booty is a good booty; a healthy thigh gap is...a thigh gap.

In the spirit of PAPER'S health and wellness month, let's pay homage to some of the most popular fitness cults programs today, in no particular god damn order..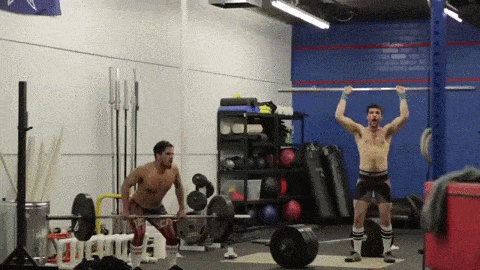 8. Zumba
Founded in 2001 by Colombian choreographer, Alberto 'Beto' Perez, Zumba is a dance-based exercise, drawing influences from salsa, mambo, merengue, hip-hop, and everything else white people can't do.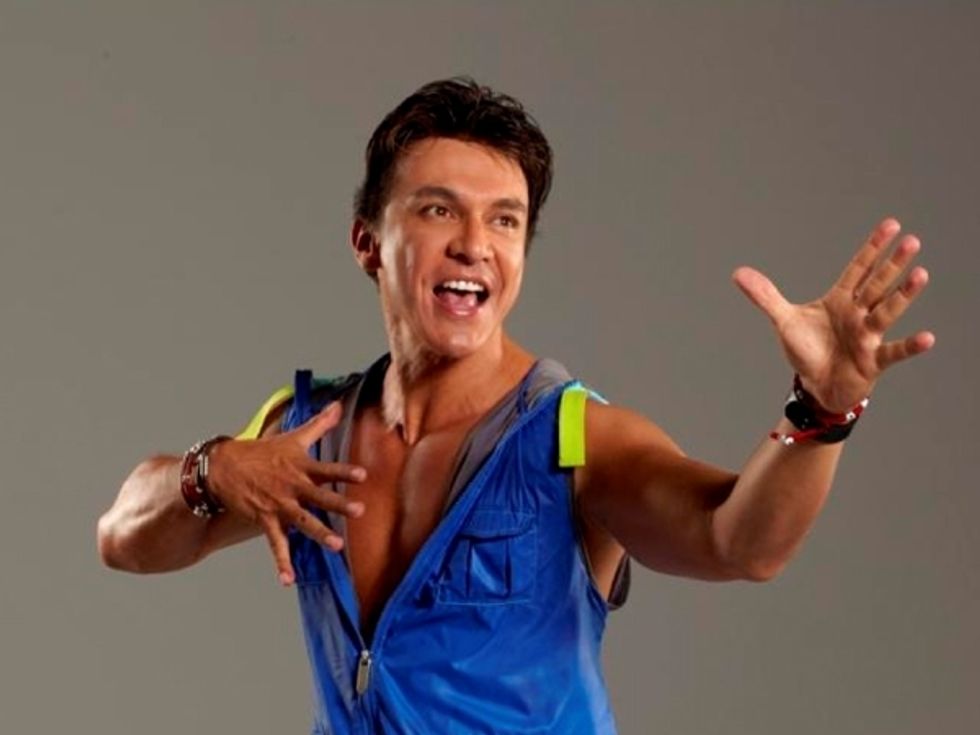 But they do! Zumba is an empire now, with an estimated 15 million souls shaking their stuff in 200,000 Zumba locations around the world (180 countries, to be exact).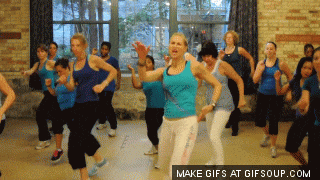 Zumba is available in many versions, with dozens of DVDS, and programs for kids.
There's even 'Kosher Zumba'--which is a very censored version of the fitness program, tailored ONLY for women in Orthodox Jewish communities; sorry, boys!
"The Kosher Workout DVD" - Zumba Sample - Shape Fitness Gym from JB Visual Media on Vimeo.
The program has used its jaw-dropping popularity to raise millions for charities like the American Heart Association, and Susan G. Komen Cancer Foundation.
Group classes range from $5-$20, with private lessons costing around $85. Makes sense! Beto Perez is worth a cool $25 million.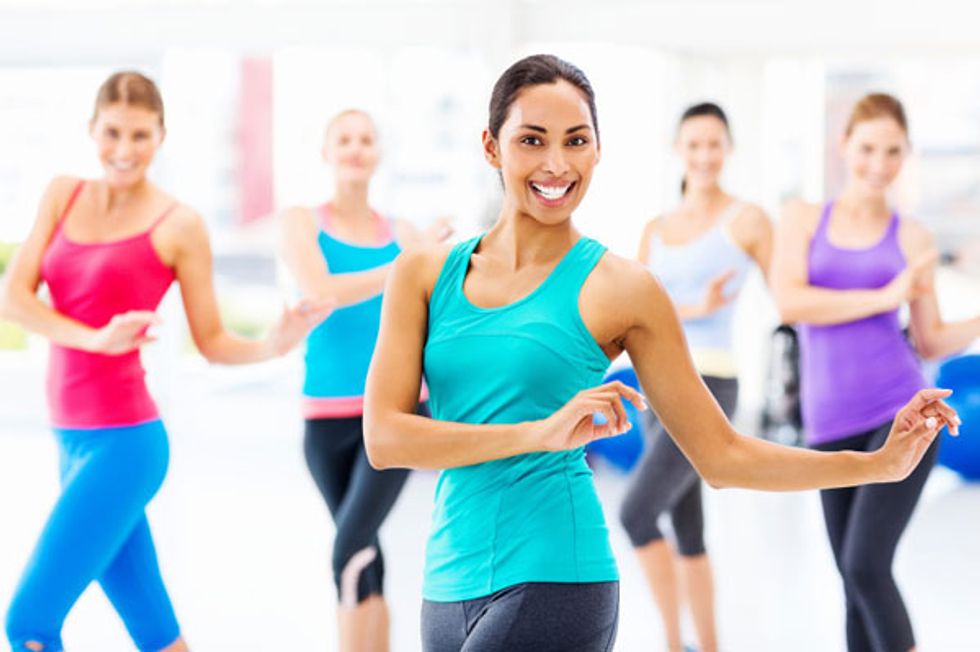 "Join us."

7. Bikram Yoga
The zen-like inferno, founded by Bikram Choudhury in the 1970s, is meant to be practiced in sweltering heat (104 degrees F, to be exact), which is believed to make the body more malleable.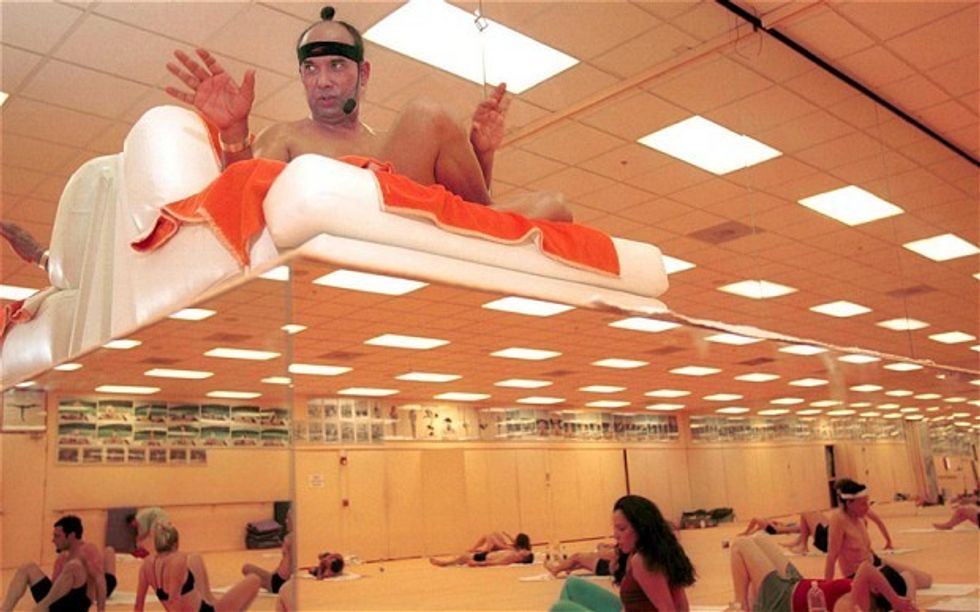 The 90 minute classes includes 26 different yoga positions, with two breathing exercises; Bikram instructors are also taught a specific set of dialogue to spout during the sweatfest.
While improvements in flexibility and lifting have been documented, many health and fitness experts say the practice is a whole lot of BS; concerns over dehydration from the heat, and even reports of hypothermia from the excessive sweating, have many deeming a reliance in Bikram "misinformed."
More frightening are the reports that B.Y. head bitch in charge, Choudhury (who is worth $75 million) allegedly raped numerous female followers over the years, including attendees of elite Bikram 'training camps,' that have often cost an absurd $13K to attend.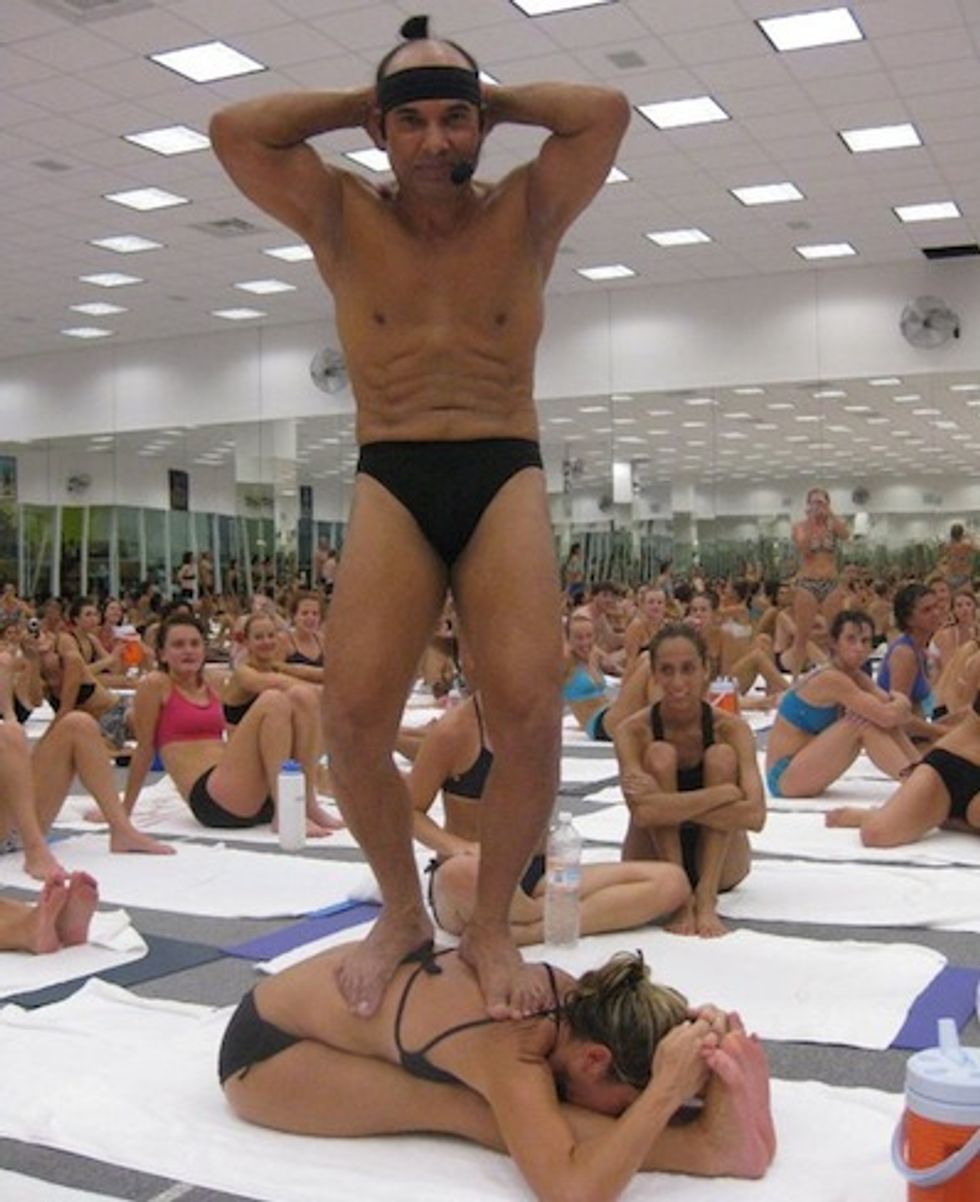 Sweaty pig king.

Regardless of these allegations and skepticism, Bikram remains a Basic Bitch Gospel of the 21st century.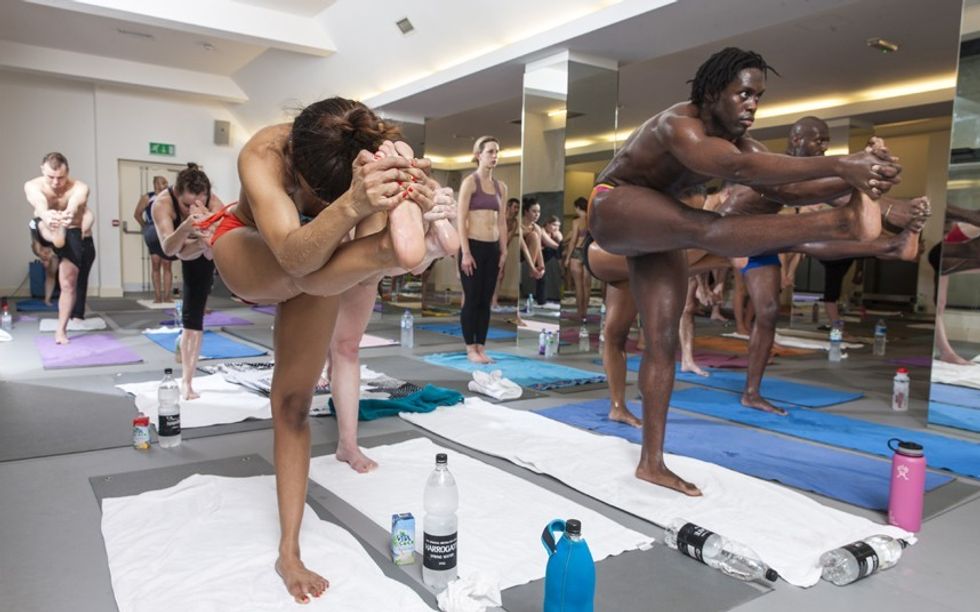 6. IntenSati
Founded by Patricia Moreno in 2003, IntenSati is described by COSMO as "AA with better abs," is an intense mixture of aerobics, dance, yoga, and martial arts, all topped off by instructors' emotionally charged encouragement of the class.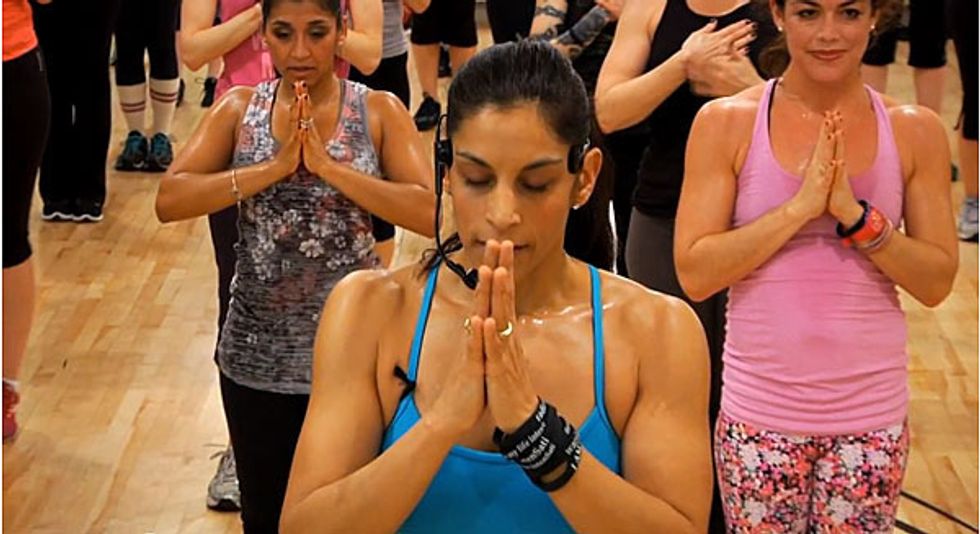 Moreno, who became disillusioned by unhealthy exercise practices, and her own struggles with eating disorders, had a fitness revelation, and designed a program based in the power of spoken affirmation, of self-worth love.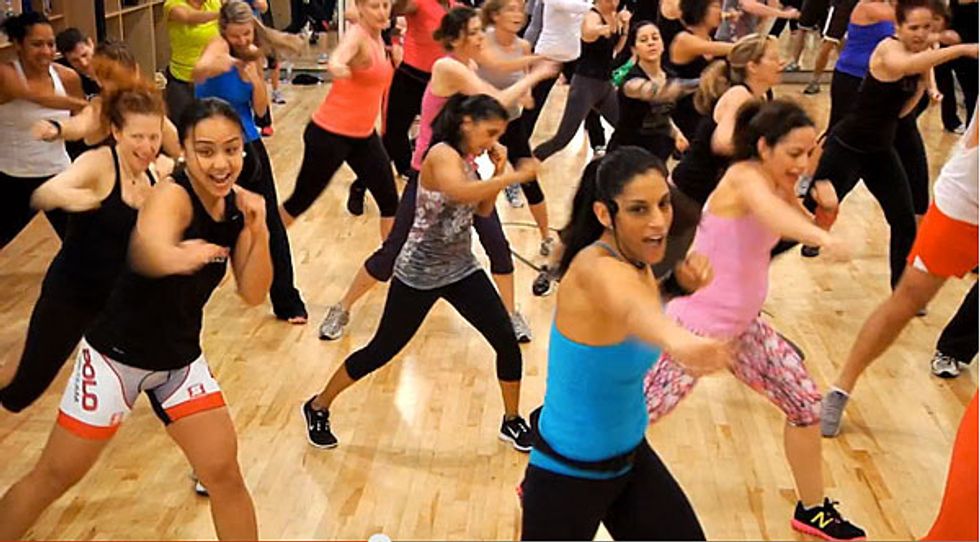 It's common to hear instructors yell out things like, "I am worthy of my own love!", while attendees jubilantly cry from the overpowering blend of cardio and soul improvement; it's believed that the program can help you burn up to 800 calories in one class.
Well, damn!
IntenSati is available in 12 states (and Canada and Dubai), and spreading more every day; beginning classes go from $15-17.

As far as cults go, why not join one where someone yells at you to love your shitty self. Count me in!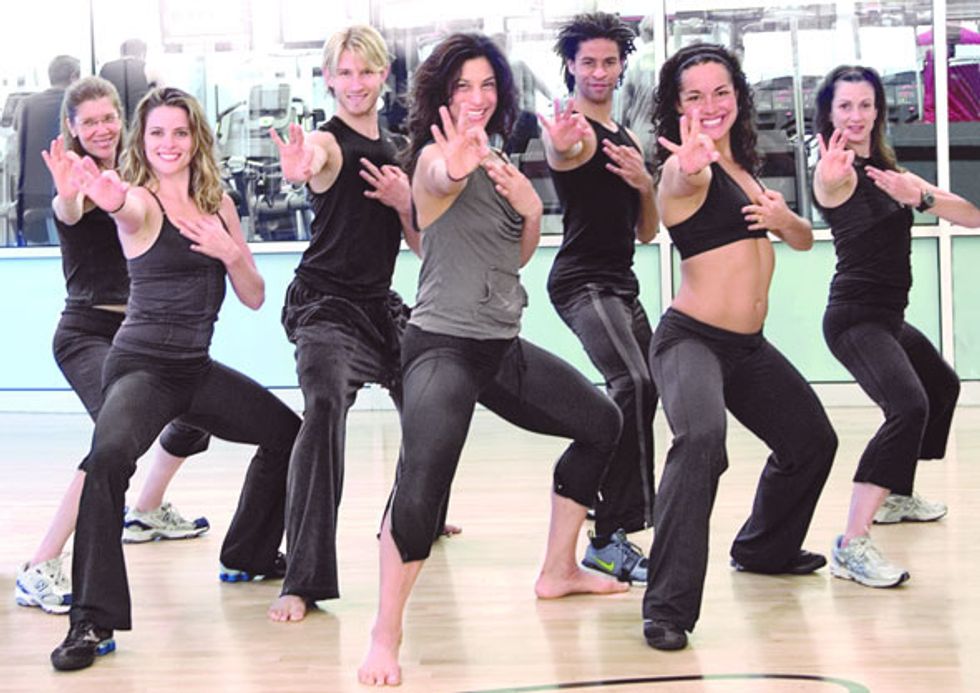 5. 305 Fitness
Another dance-heavy program, 305 (aka the new Zumba) was founded by 25-year-old Sadie Kurzban, who was struck with the idea while at "da club" (the '305' is taken from the area code of Kurzban's hometown Miami).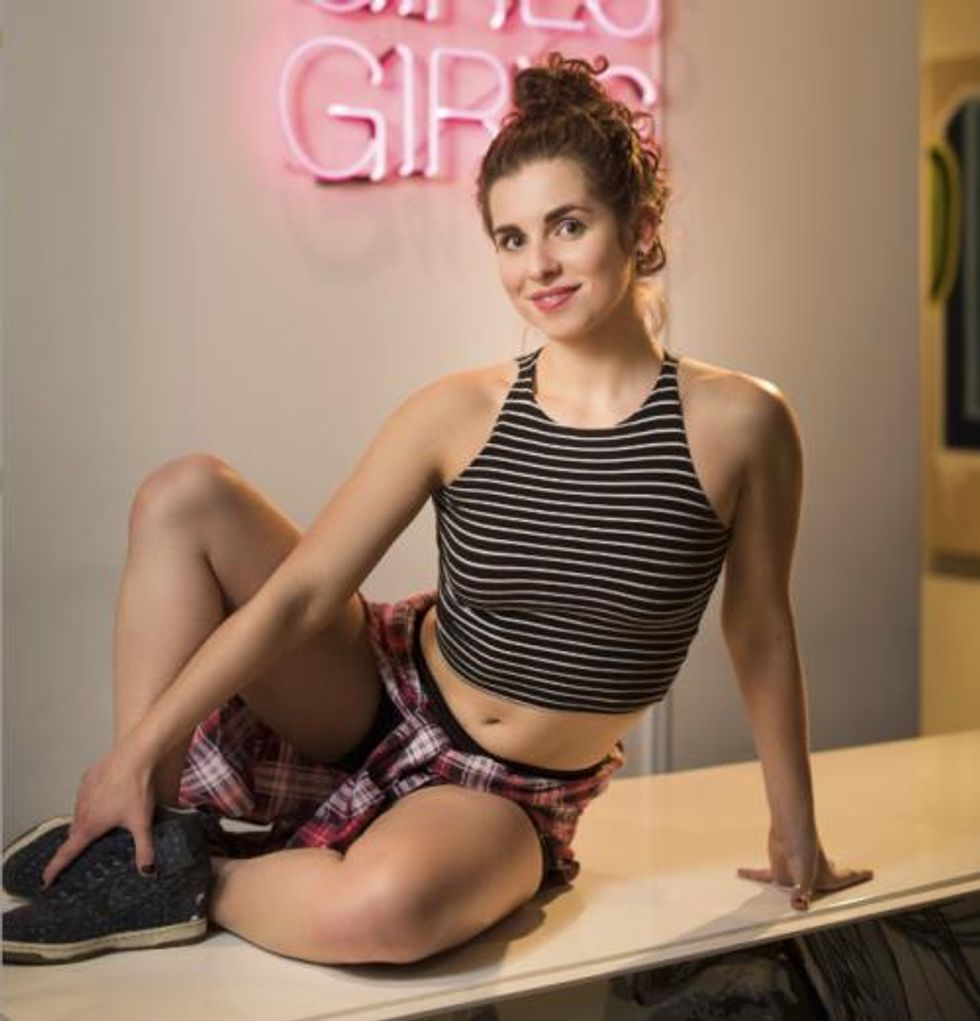 Kurzban won a $75,000 prize after her pitch won a business plan competition at her alma mater, Brown University.

305 blends the sensation of being at a dance club with cardio-centric interval training, sports drills, and dancing your fucking face off, all while a live DJ plays, and Kurzban yells encouragement, and hilarious running commentary.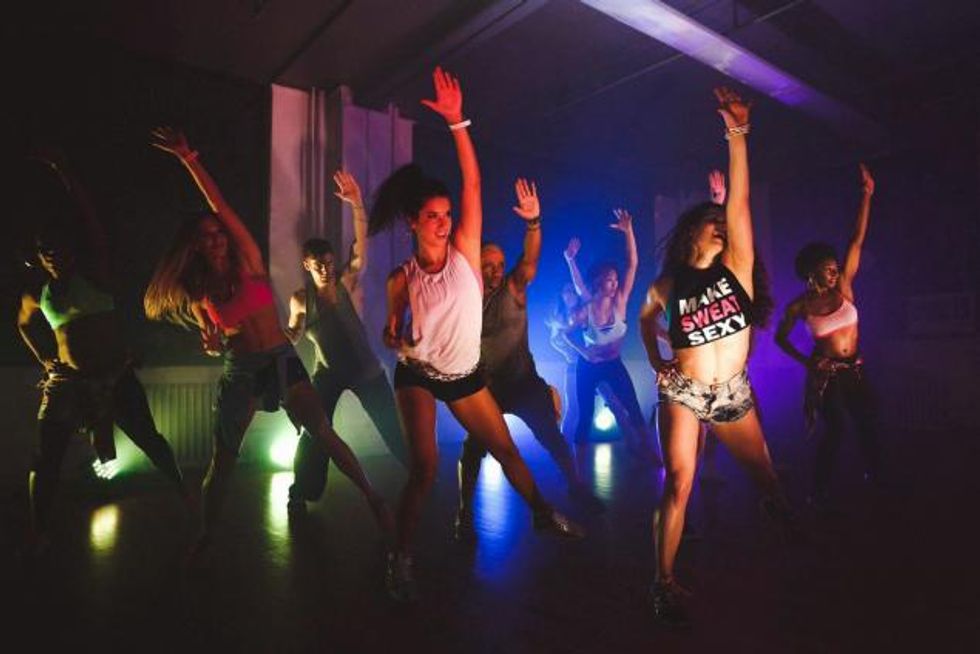 If you want to spend $35 (or $469 for a 20 class deal) to feel like you're on Molly, without the horrible side-effects, 305 is for you.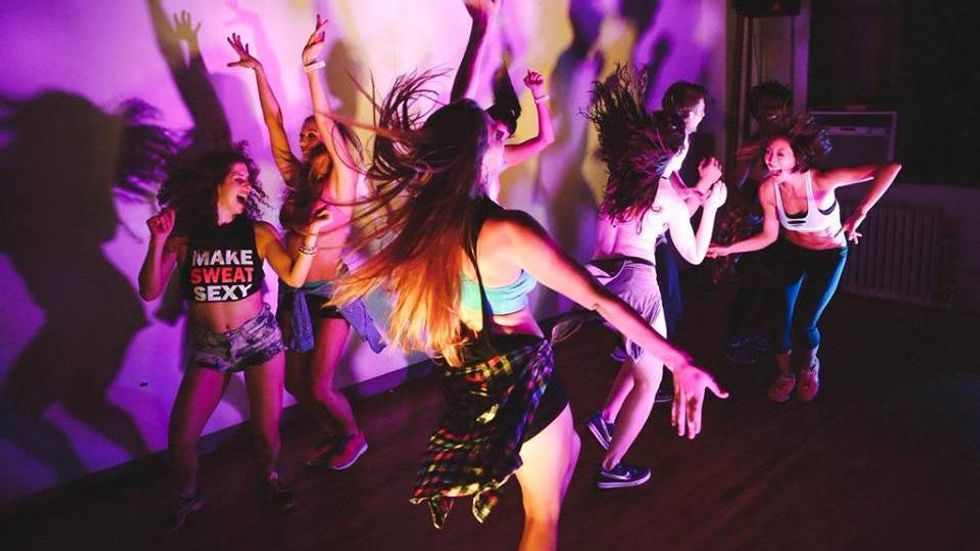 4. BodyPump
The weight-based program was first launched in New Zealand in 1991, originally intended to use the more "traditionally masculine" concept of lifting to draw men into aerobics.
Taken under the New Zealand company Les Mills--which is the biggest provider of music guided fitness programs--the music-to-lifting choreography gives B.P. universal synchronicity.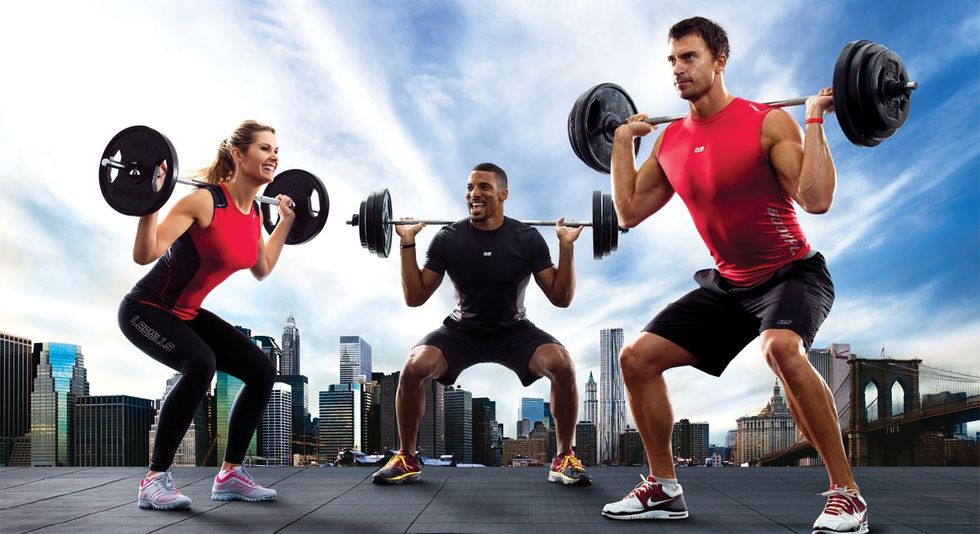 BodyPump's choreography has spread all over the world, with 70 hosting countries, and nearly 10,000 gyms.
The hour-long classes (costing a very economic $13 per class) are performed to music that corresponds with the "pumps"--alternating between barbells, aerobic stepping and free weights--all of which are meant for endurance conditioning.

Perfect for Instagram captioning using variations of "Pump" puns. Get to it!

3. CrossFit
Perhaps the most terrifying of group exercise, CrossFit allows every single human--despite gender, sexual orientation, or general perspective on this cold, dead world--to be a bro.
C.F. was founded by Greg Glassman and Lauren Jenai in 2000, and over its nearly 20 year lifespan, it's radicalized weight training to an almost religious extreme.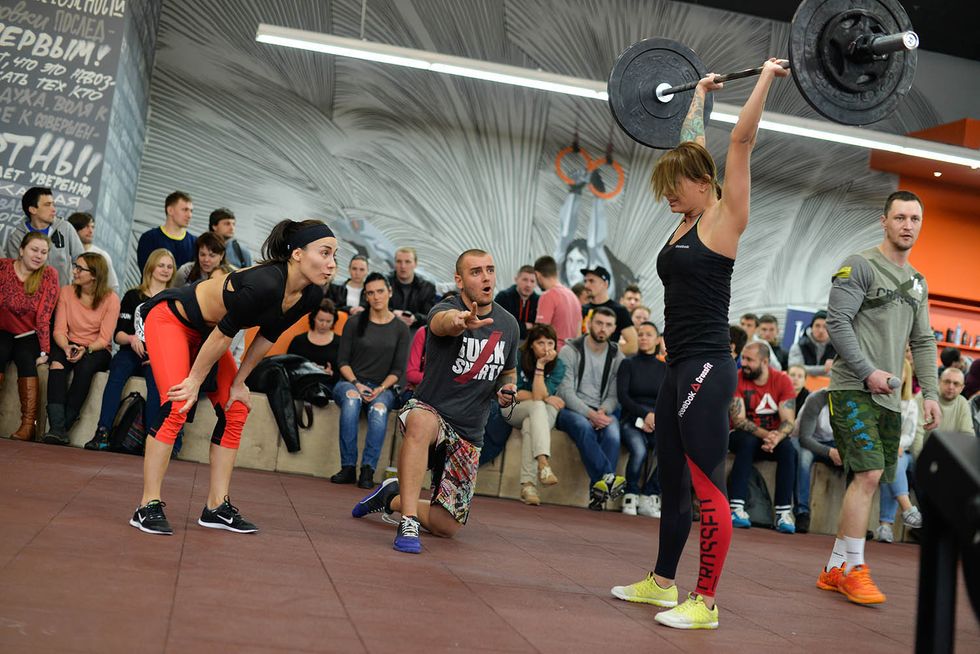 The program is based in plyometrics, Olympic weight training, interval training, powerfuckinglifting, and tire-flipping while said flipper roars. ach there, CrossFit holds the televised CrossFit Games, which is essentially the Olympics according to Michael Bay.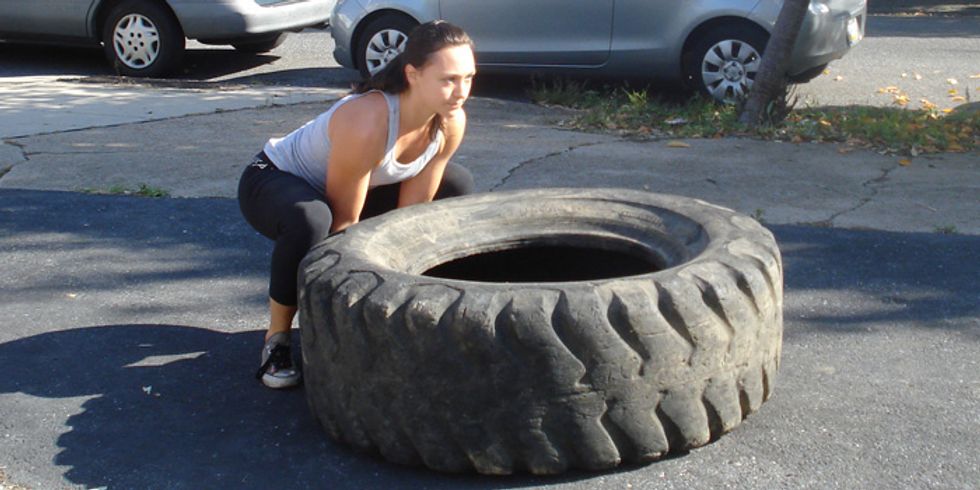 Each year, CrossFit holds the now-televised CrossFit Games, which is essentially the Olympics according to Michael Bay.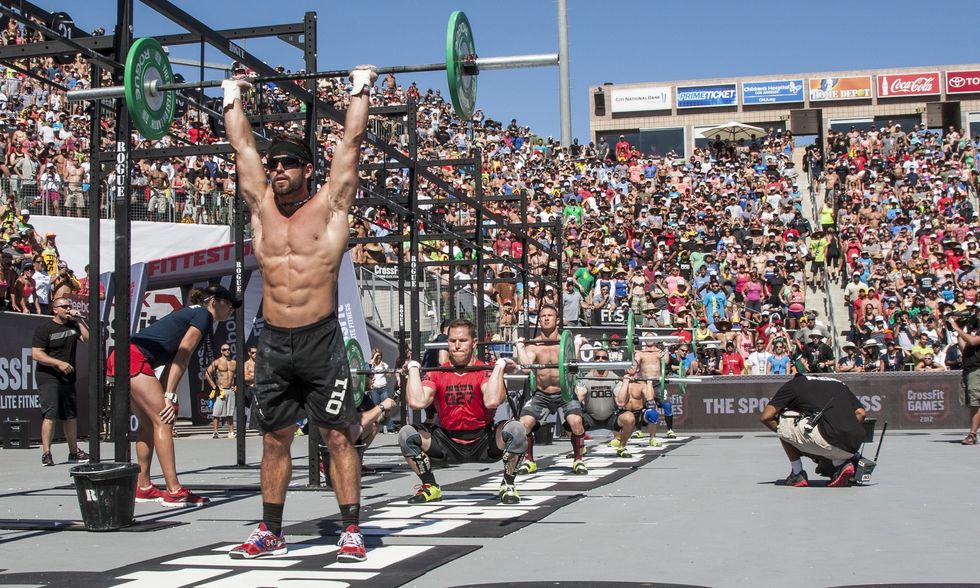 Not surprisingly, CrossFit's results are almost 100% assured, considering how brutally intense it is; but there have many many complaints of injury...
...one man, Makimba Mimms, a former member of the Navy, sued CrossFit for claiming it literally left him disable in a disorder called "rhabdomyolysis" (which is openly mocked by the company, with anti-rhabodmyolysis propaganda in CrossFit gyms."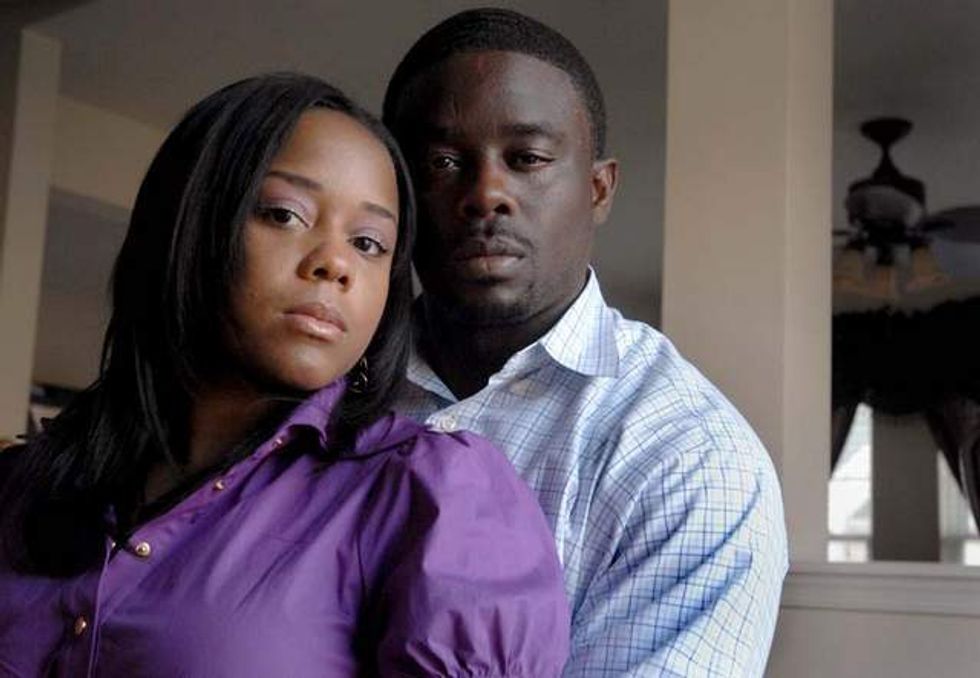 There's also this little Nick Jonas Diabetes controversy.
Cost of a C.F. per month? $125, which personally, I could use on a lot of other things!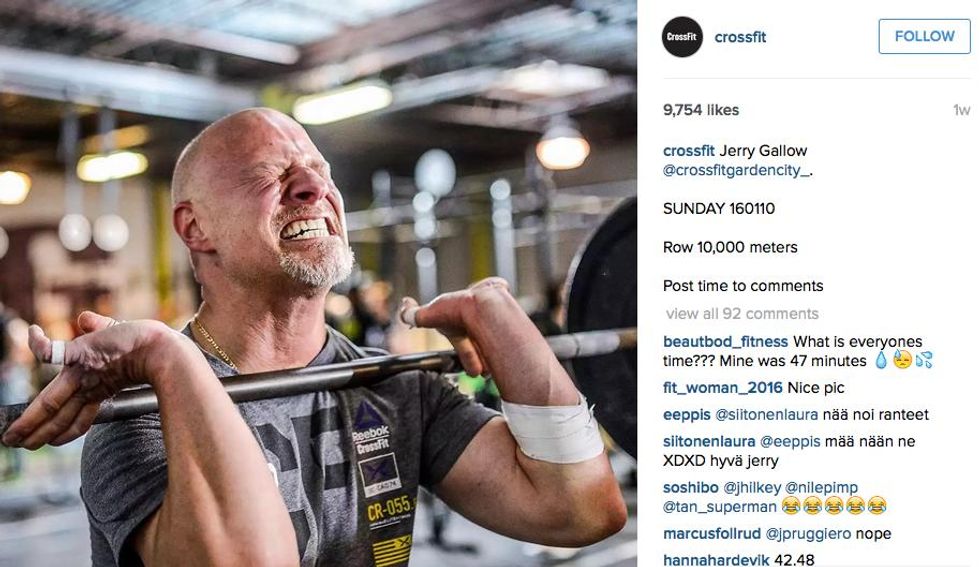 2. SOULCYCLE
Not many words are needed, but SoulCycle--founded by Elizabeth Cutler and Julie Rice (and detractor Ruth Zukerman) in 2006--is unabashedly a spiritual order.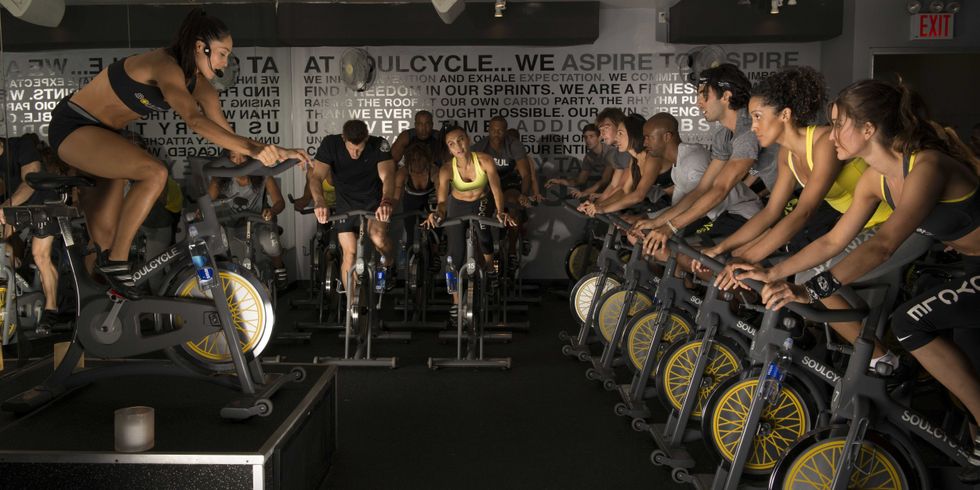 Set in a candle-lit room, cyclists move to EDM remixes of top 40 songs, and train in speed intervals, as dictated by the "rock star instructors," who attempt to induce a soul quenching, primal explosion of cardio and emotion.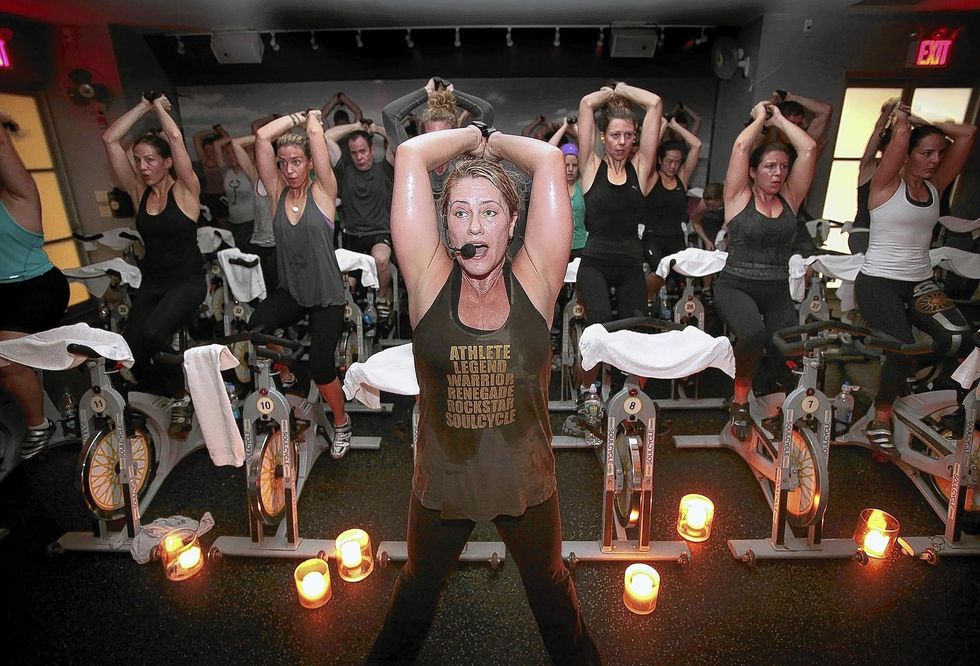 Almost as absurd as how the company describes itself, are the instructor photos, which look more like a "Who's Who in the Cast!" for a community theater production.


I have no doubt that these names are aliases.
1. Holding your hands under scalding hot water while screaming.
Works every time!


You May Also Like
Fashion
Story by Mario Abad / Photography by Oscar Ouk / Styling by Jimi Urquiaga
Paper People 2020
Creative direction by Agusta Yr / Styling by Erika Golcher