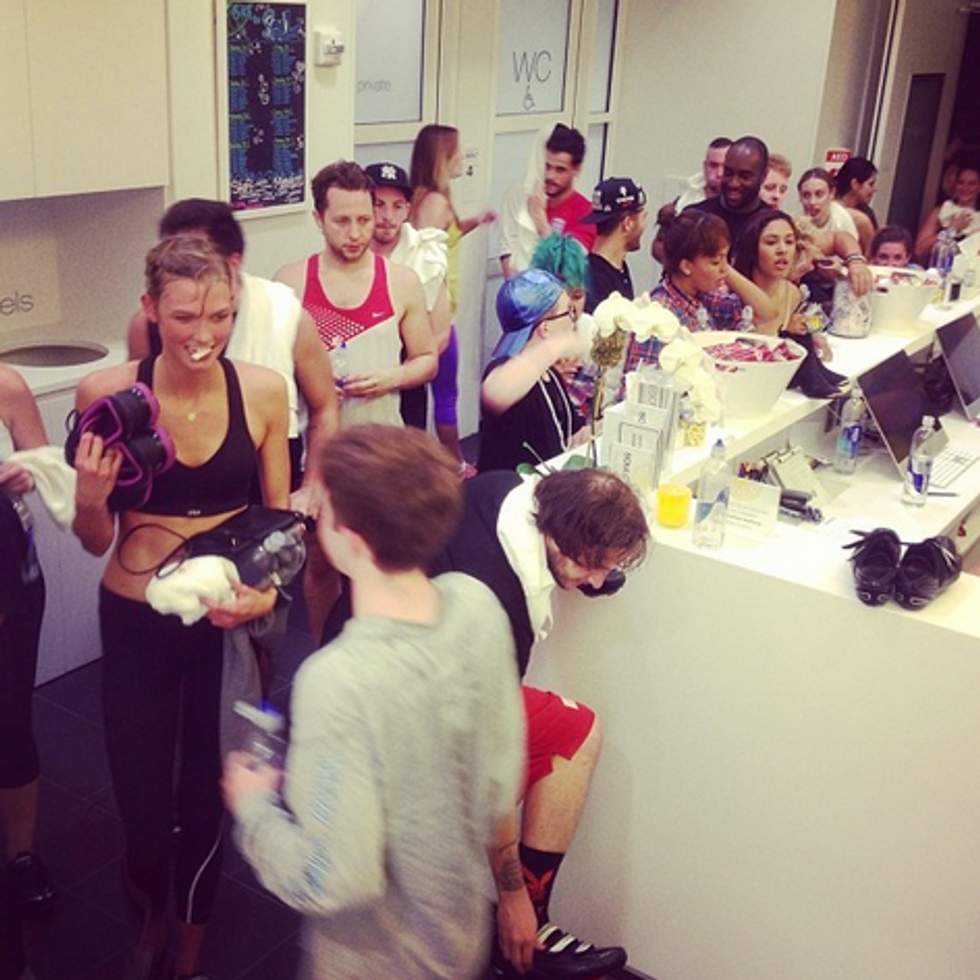 Karlie Kloss, Derek Blasberg, A$AP Mike (blue hat), Virgil Abloh + More Post-Soul [Photo by
Heron Preston Instagram
]
Early yesterday morning, I got an email in my inbox that simultaneously caused me to laugh and my heart to skip a beat: VFILES and DJ/art collective
#Been #Trill
would be hosting a free SoulCycle class. Besides the obvious fact that we have
mad love
for VFILES over here, there are two things that reliably make me happy: balls to the wall #Been #Trill parties and free SoulCycle classes. I was sold. I saddled up, went for a ride, and witnessed the following:
1. There was no better moment than the brief window in-between SoulCycle's regularly-scheduled class and the beginning of the special #Been #Trill x VFILES one, when the Soul regulars -- Lululemon-clad Barnard students and financial analyst ladies -- caught site of the inked up bros wearing Pyrex Vision or Hood By Air waiting in line for their SmartWaters and bike shoes. The gals' mouths were definitely agape a little.
2. There was a boy who appeared to be twelve in the class (is that even allowed?). His name, apparently, is
A$AP Mike
(of course it is) and he was wearing Pyrex Vision shorts. We are now mildly obsessed.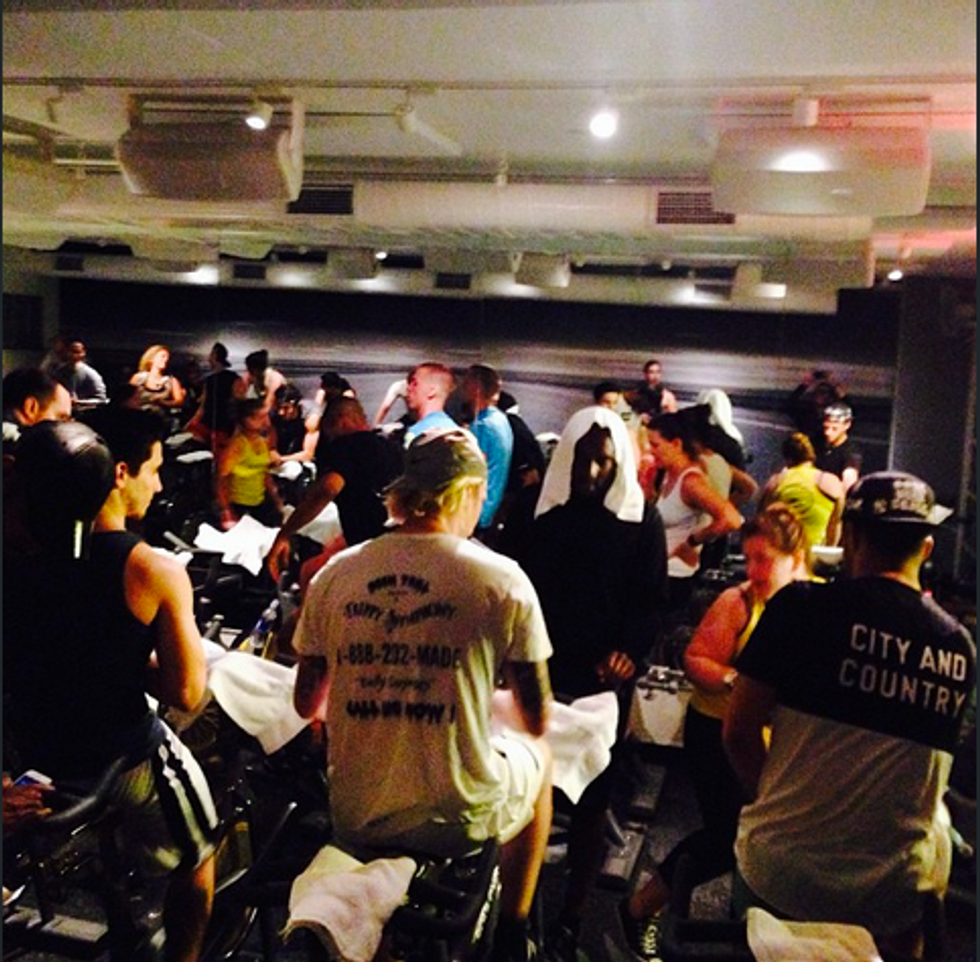 Irie Trill
SoulCycle Vibes [Photo by
Greg Weinstein Instagram
]
3. We also noticed a few ladies who came late to the class and proceeded to ride in super short jorts and flannels. Whatever works.
4. SoulCycle's music is famously loud but the #Been #Trill playlist they were blasting was some seriously next-level shit. I may have punctured an ear drum.
5. The music volume was inversely proportional to the noise-level from the class: it was one of the quietest SoulCycle classes I've been to. Guess everyone was too busy concentrating on staying on beat to #B#T's awesomely frenetic remixes to shout some Soul mantras.
6. VFILES founder
Julie Anne Quay
is amazing at SoulCycle. Apparently
she is also an instructor
. Who knew?
7. We all got free #Been #Trill shoelaces and mini-cans of
Sofia Coppola's sparkling wine
after our workout.