Miles Ahead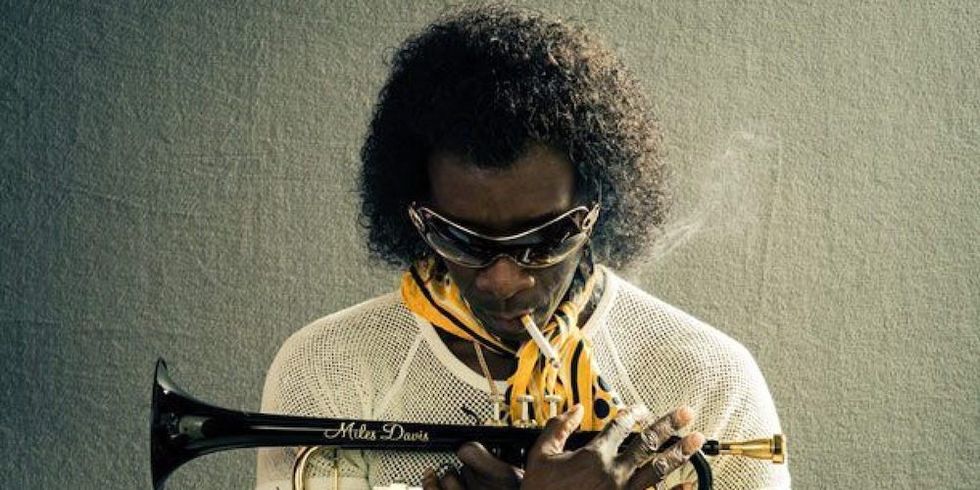 There's an edgy improvisational riff-like feel to Don Cheadle's directorial look at the dark days in the life of Jazz genius Miles Davis. In the 1970s Davis hadn't made any new music in 5 years and was wallowing in his apartment suffering pain from a bad hip and doing drugs. Ewan McGregor plays a reporter from Rolling Stone (or so he says), who pushes his way into Davis' home in search of a good story; he ends up accompanying Miles on a wild ride of drugs and gun-play to get back to recording new music. All the while, Davis flashes back on the bittersweet memories of his ex-wife, Fran (Emayatzy Corinealdi). Mercifully we know Miles had a triumphant third act, with visionary albums like Bitch's Brew. However messy the storytelling is (and there is something refreshing to this approach than standard biopic) it's never boring. Don Cheadle is spot on as Davis, and burrows into the role with steely ferocity.


Jeanne Dielman: 230 Commerce Quay, 1080 Brussells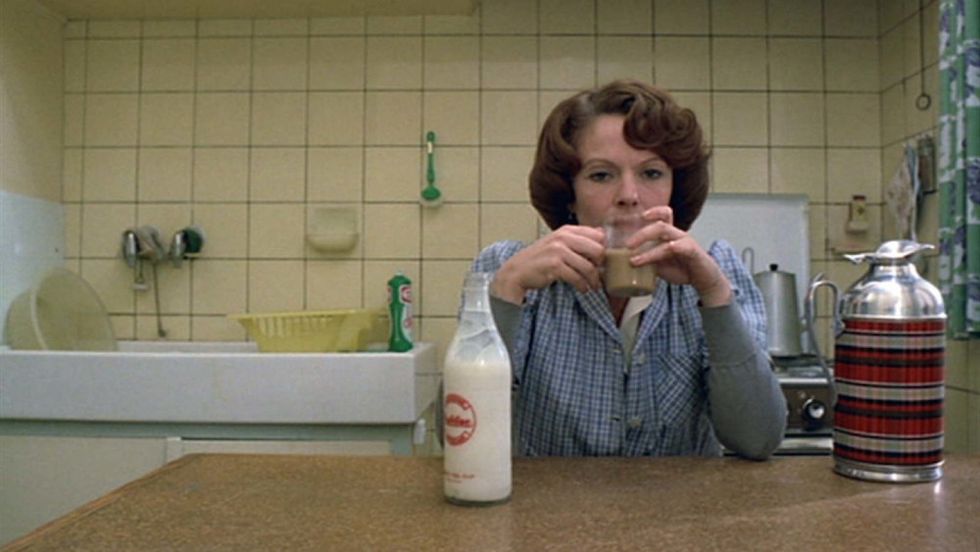 A new restoration of Chantel Akerman's 1975 masterpiece about three days in the life of a lonely widow, raising her son and turning tricks on the side to make money. Delphine Seyrig is rapturous in the lead; the building minutia (it's over 3 ½ hours long) only adds to the story's hypnotic power., with an ending that will shatter you. There are certain movies I remember so vividly seeing for the first time that changed my life, and this is one of the top ten. Akerman's suicide last year was devastating to hear about, knowing a voice that profound was silenced too soon. Thankfully, this film's brilliance and daring will never diminish.

Tale Of Tales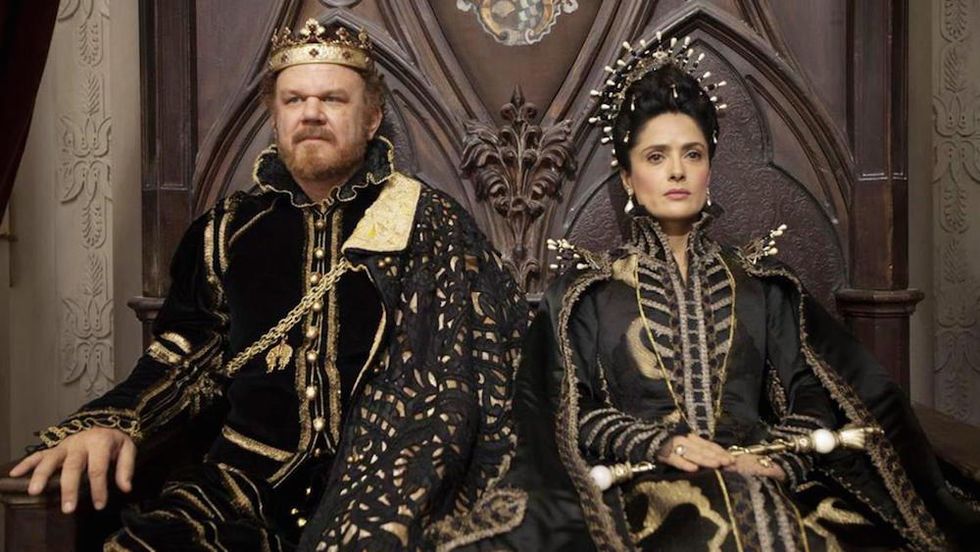 The first English language film from Matteo Garrone (Gomorrah) is a fabulously surreal collection of fractured fairy tales seamlessly woven together. A Queen (Salma Hayek) desperate to have a child is told that if her King (John C. Reilly) kills a sea serpent, cuts out the heart, and has a virgin cook it she can become fertile. But like all wishes there are dark consequences. Another King (Toby Jones) becomes obsessed with a strange flea that he hides while it keeps growing larger and larger. All this results in his daughter (Bebe Cave) being married off to an ogre. A lecherous King (Vincent Cassel) hears a woman singing and becomes smitten. Unfortunately, the woman (Shirley Henderson) is quite aged, and lives with her sister; they conspire to deceive the monarch. Sumptuous costumes and amazing visuals set the backdrop for these strange fables to effortlessly move in and out.

Mapplethorpe: Look At The Pictures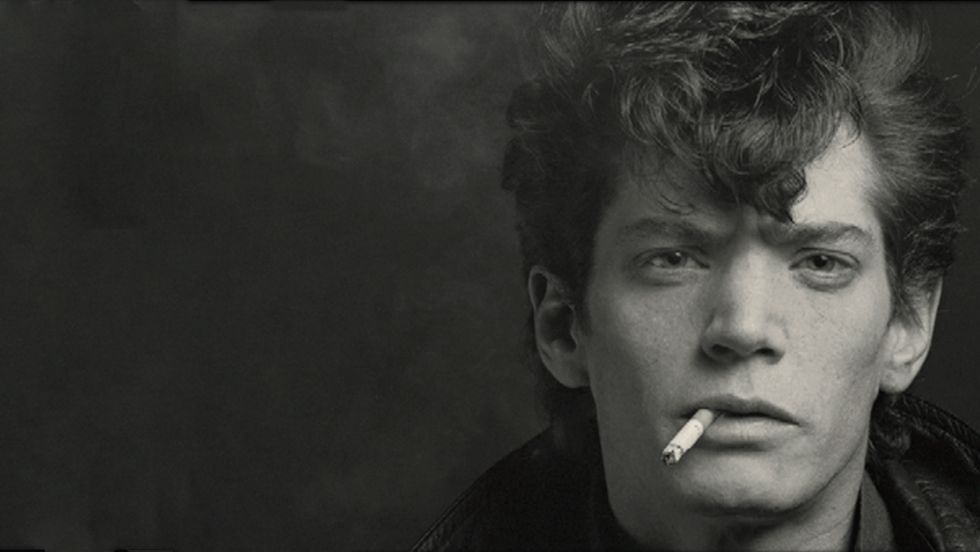 Rich, colorful, and very poignant documentary by Fenton Bailey and Randy Barbato, about the extraordinary photographer Robert Mapplethorpe, who died of AIDS in 1986 at the age of 42., Mapplethorpe grew up in Queens- a good Catholic boy- who soon moved out, went to art school, and met and moved in with future rocker Patti Smith. Both were wildly serious about creating art and both were incredibly ambitious. Mapplethorpe delighted in experimenting with Polaroids in his art work, but was eventually given a better camera by his wealthy boyfriend and art curator, Sam Wagstaff. This led to his startling depictions of the underground gay S & M scene he was so attracted to at the time. His photographs had great power and intensity--whether flowers, or genitals. The film captures his life with illuminating reminisces from family members, friends, and other artists; it's a gut-wrenching reminder of all the truly visionary artists we lost to AIDS. (Debuts exclusively on HBO on April 4).

The Family Fang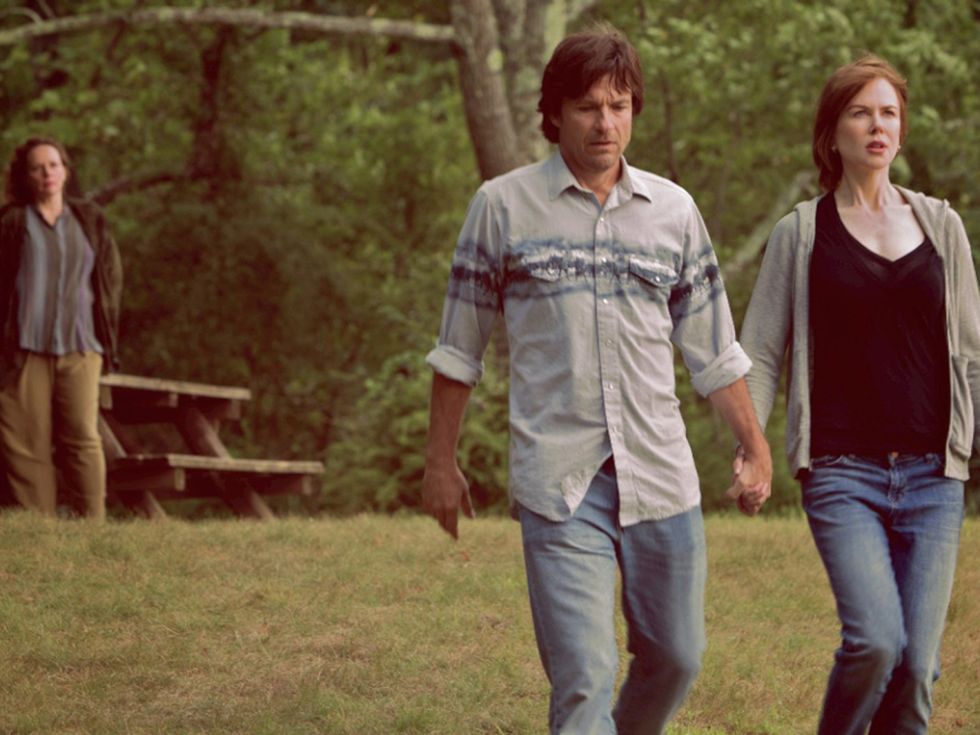 When brother and sister Buster (Jason Bateman) and Annie (Nicole Kidman) Fang were young children, they were performers in their parent's avant-garde macabre pranks. Caleb (Christopher Walken) and wife Camille (Maryann Plunkett) considered these performance art pieces, but the emotional damage it did to their kids have left Buster an author and fuck-up, and Annie an actress and tabloid darling. When Buster suffers an accident involving a potato gun (don't ask), the family is uneasily reunited again. But when their parents suddenly go missing, they are forced to deal, once again, with the cosmic fall out. Annie is convinced it's another prank, but Buster is not so sure. This darkly comic mystery is crisply directed by Jason Bateman, and he and Kidman are really terrific and touching as a pair of screwed-up siblings.

Green Room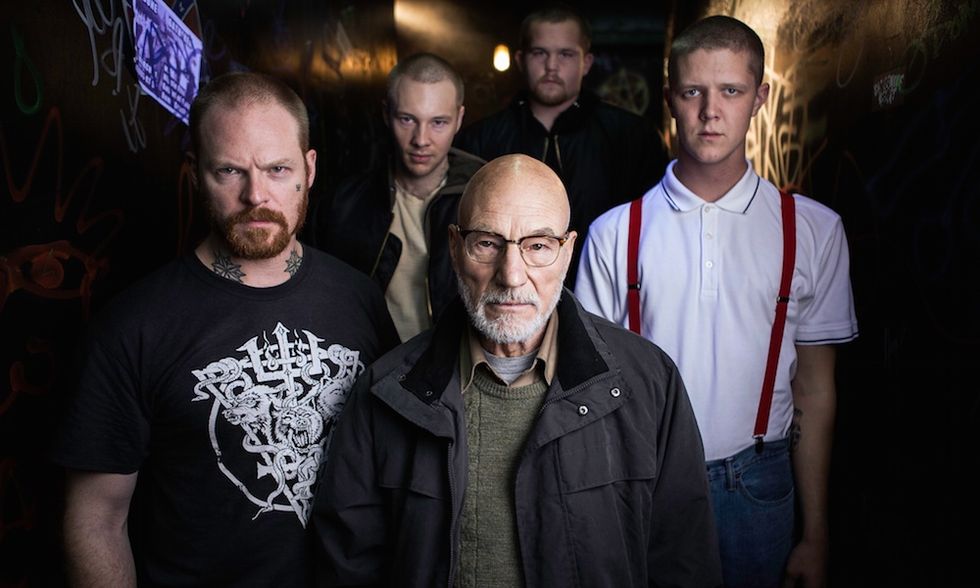 A hardcore punk band from Virginia- the Ain't Rights- travel in a van to the Pacific Northwest, siphoning off gas illegally along the way, only to find the gig is a bust. As consolation, they are offered money to play deep in the woods for a bunch of neo-Nazis. Right off the bat, they incense the crowd with a rousing rendition of the Dead Kennedys' Nazi Punks Fuck Off. Soon enough, they stumble onto a crime scene backstage, and are locked up until the boss (Patrick Stewart) can deal with the problem. It's the rockers vs. skinheads armed with shotguns, machetes and snarling dogs in this breathless, relentlessly tense thriller by Jeremy Saulnier (who helmed the equally edgy Blue Ruin). The film is only enhanced by the brilliant performances of Anton Yelchin as the hapless bass player, and Imogen Poots as an unfortunate witness. The sense of dread and bursts of unexpected violence propel this nerve-shredding chiller. Not to mention the offbeat, deadpan, dialogue, which like the whole film, adds a perfect, sardonic slap.

Hockney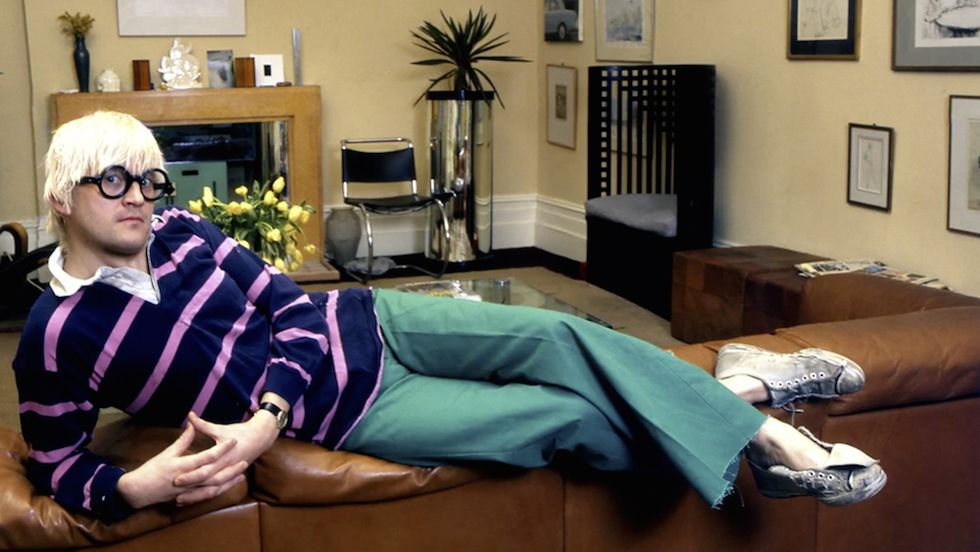 A warm-hearted and intelligently made documentary by Randall Wright, about the wonderful British artist David Hockney. Hockney was born in England during World War II, and studied at British art colleges before impulsively flying to NY in 1960 at the height of the pop, swinging 60s scene. "I paint what I like when I like." was his mantra; he was inspired by Pablo Picasso whose art style changed frequently. The affable, openly gay Hockney also cut quite a flamboyant figure, with his dyed blonde hair and owl-shaped black glasses. "I live in Bohemia," Hockney once said, "and Bohemia is a tolerant place." The movie charts his life, loves, and deep friendships, while illustrating his prolific career and various artistic phases--including those bright, colorful pool paintings, his moody and marvelous portraits, and his "Blue Guitar" paintings.