Forget about normcore. Let's face it -- selfies are just so much more fun when you can show off your individual style. Whether they're inspired by futurism or vintage pastiche, the bloggers behind our favorite fashion Tumblrs are on a wave of their own.

 1. ceedling.tumblr.com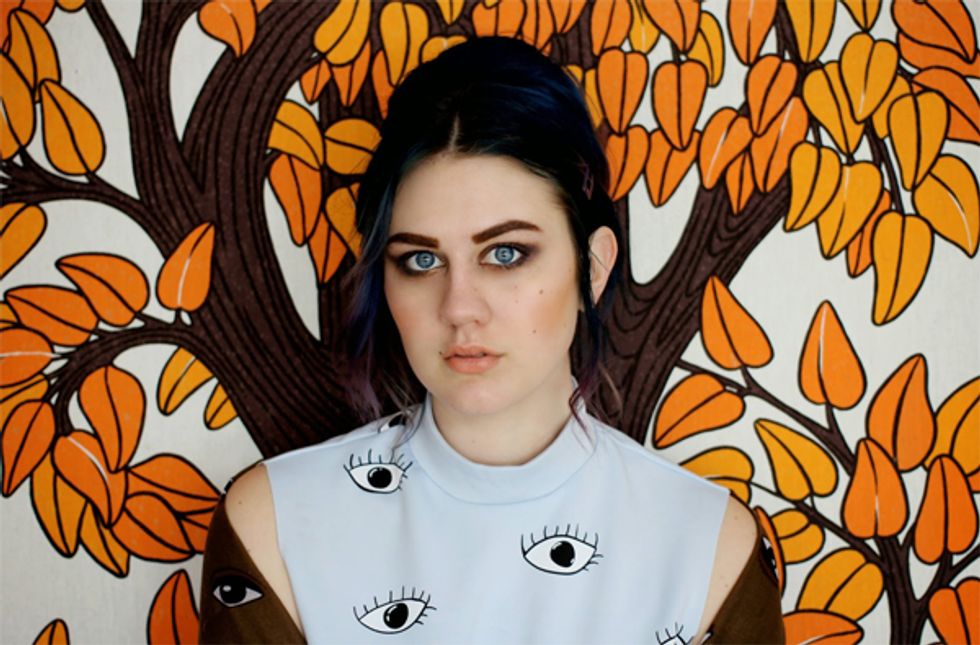 Celia Edell. Photograph by Celia Edell.

In between the Beyoncé GIFs, fashion blogger Celia Edell preaches personal style as body acceptance. "A body is a beautiful thing. It deserves to be dressed up and complimented as well as made comfortable and accepted in all its flaws," she writes on her blog. Color and print have always been Edell's things, but, she tells us, "now I'm really into a primary palette, less pastels and more bursts of vivid colors. I'm a sucker for anything plaid, but I also love abstract prints, and repetition in color or pattern." This stylish Canadian is not afraid to have fun with fashion. She's staged
photoshoots
that take their inspiration from
Mean Girls
and she occasionally
lets her boyfriend do her makeup
. Unlike Celia, he has not mastered the art of the perfect cat eye.  
2. fashinpirate.tumblr.com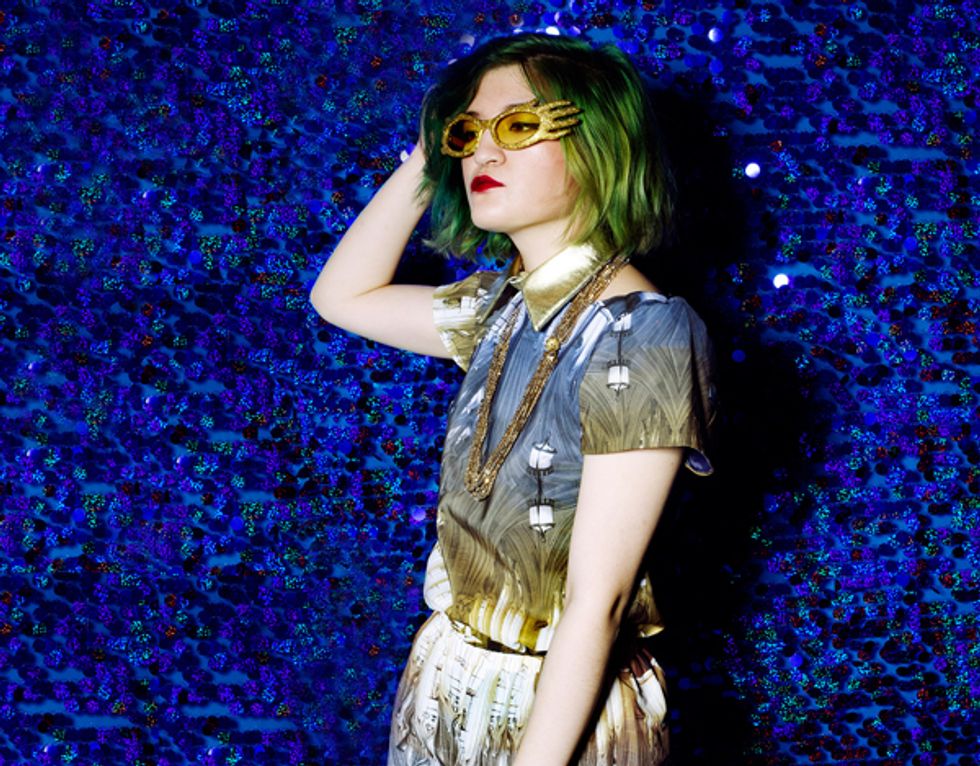 Arabelle Sicardi. Photography by Tayler Smith.
Arabelle Sicardi, the writer and photographer behind Fashion Pirate, is Tumblr's fashion philosopher. Her signature style of "lots of color and weirdness" and futurism is backed by
Donna Haraway's feminist theory
and a serious reverence for the fashion goddesses that came before her. "Right now I'm into cyborgs, but who isn't," she says of her current style inspiration. "Aesthetically I'm thinking: long red hair, no eyebrows. Glossy skin. All-white outfits. Lots of mesh and luxury lingerie and chokers." And anything to do with Comme Des Garçon or archival Helmut Lang gets an automatic reblog.
3. harinef.tumblr.com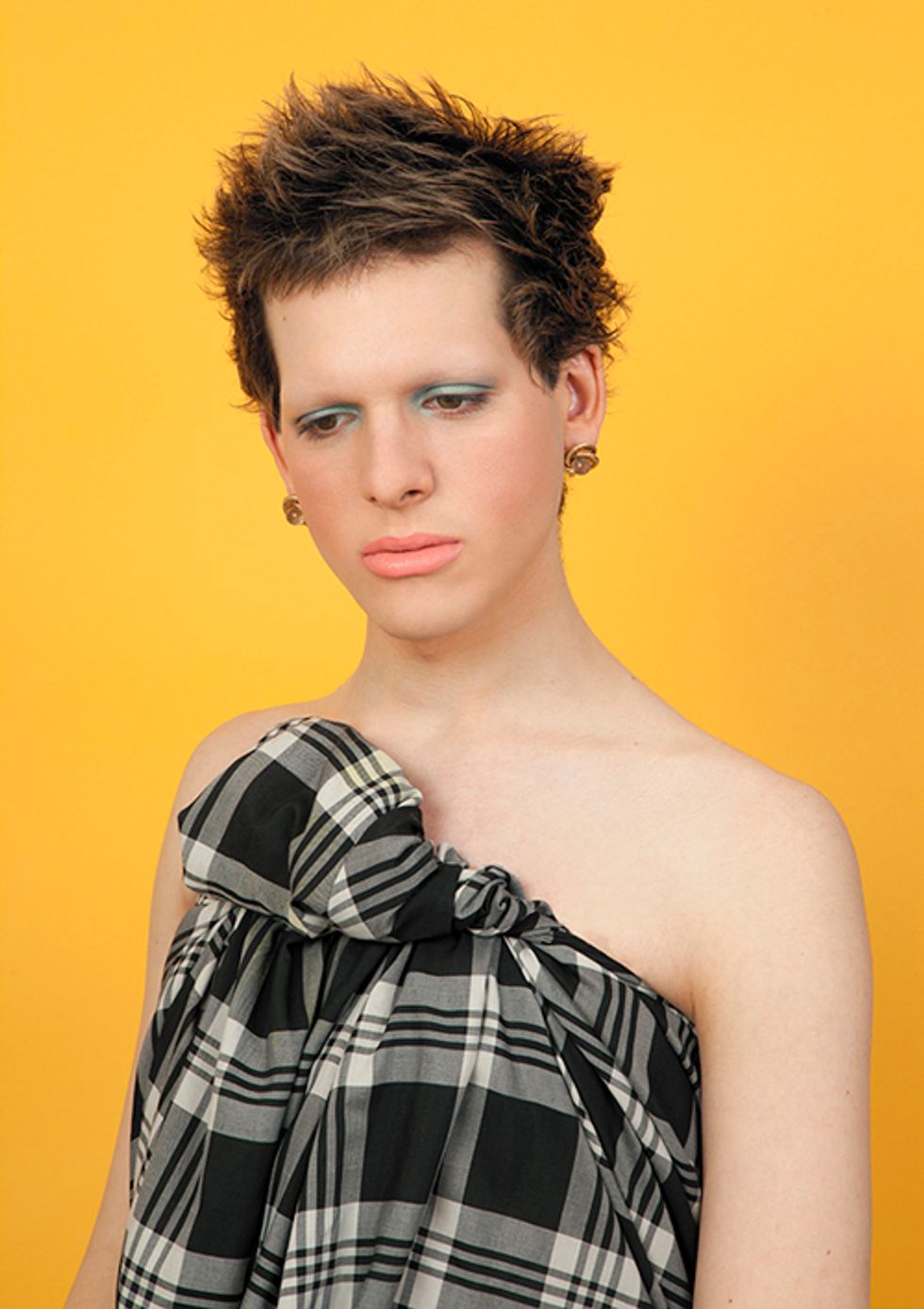 Hari Nef. Photography by Molly Matalon
Hari Nef,
ADULT Magazine's resident sex columnist
, sums up her style in hashtags. "
#ONETITTYOUT is about choice!" Nef explains, "when you've only got one out, you're in control -- not topless, but you're exposed on your very own terms. I'm uninterested in binaries of clothed/naked, masculine/feminine, sober/slutty."
Another tag you might come across on the Nef's tumblr is #WEIRDSLUT, "
a sort of shlubby, depraved, cerebral take on brazen sexuality: turtlenecks with no bra, daisy dukes with baggy sweaters, anything Prada."
Growing up on Björk, Carolyn Bessette, Courtney Love, and "Madonna during her 'Ray of Light' era,"

Ms. Nef's tumblr is a mix of model inspo, funny insights, and
'90's nostalgia.



4. jillypeppa.tumblr.com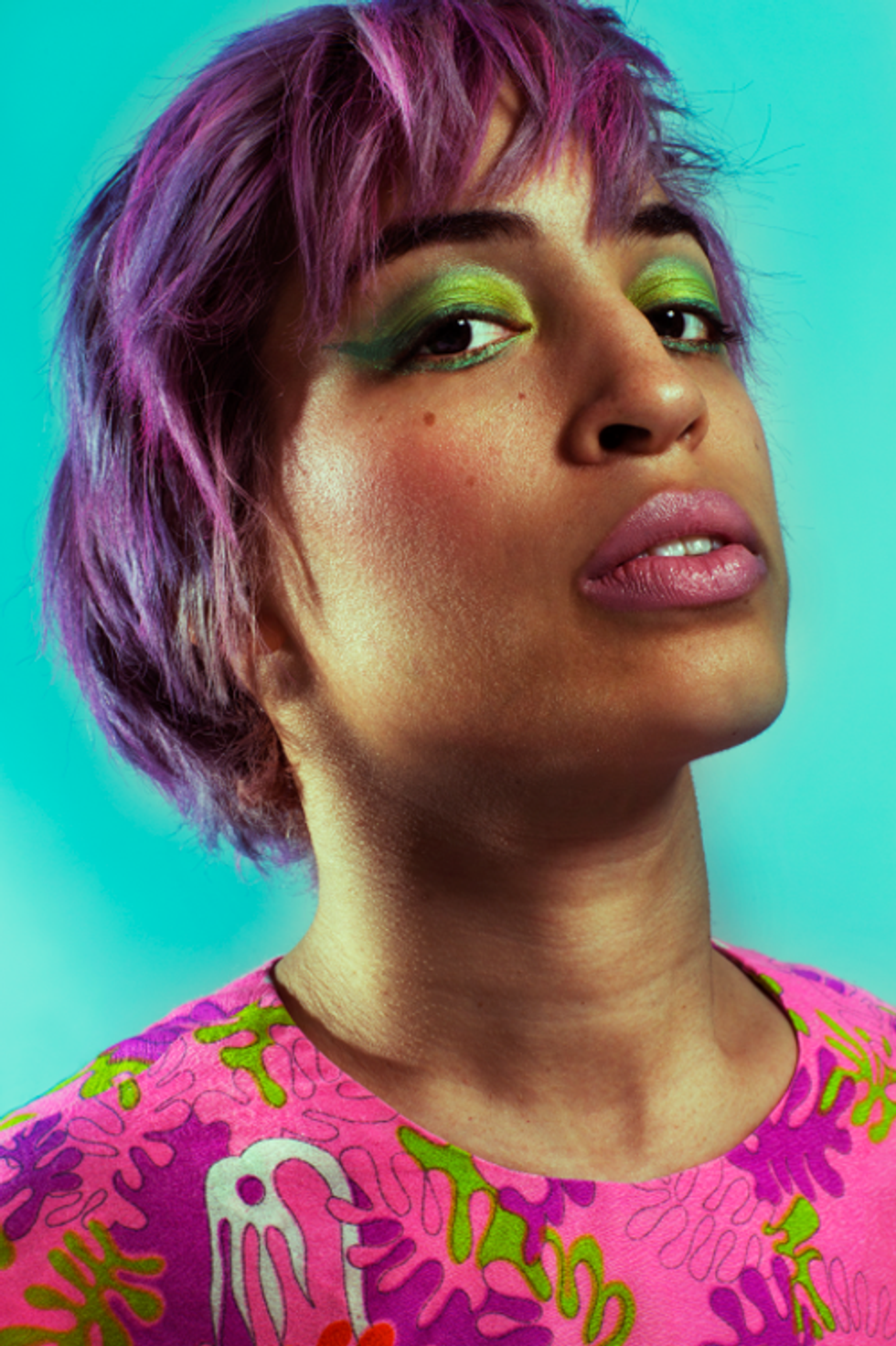 Jillian Mercado. Photography by Tayler Smith.
Fashion writer Jillian Mercado has
recently made headlines
for starring in Diesel's new ad-campaign -- in a wheelchair. "I wear whatever I want," she tells
Elle
, in an interview regarding the campaign. And like her frequently dyed hair, her style is colorful and bold. The blogger's tumblr documents her fashion travels (one week she's taking selfies in Australia and the next she's taking selfies in Italy) alongside the typical tumblr fare of cute dogs and funny GIFs.
5. spookypuke.tumblr.com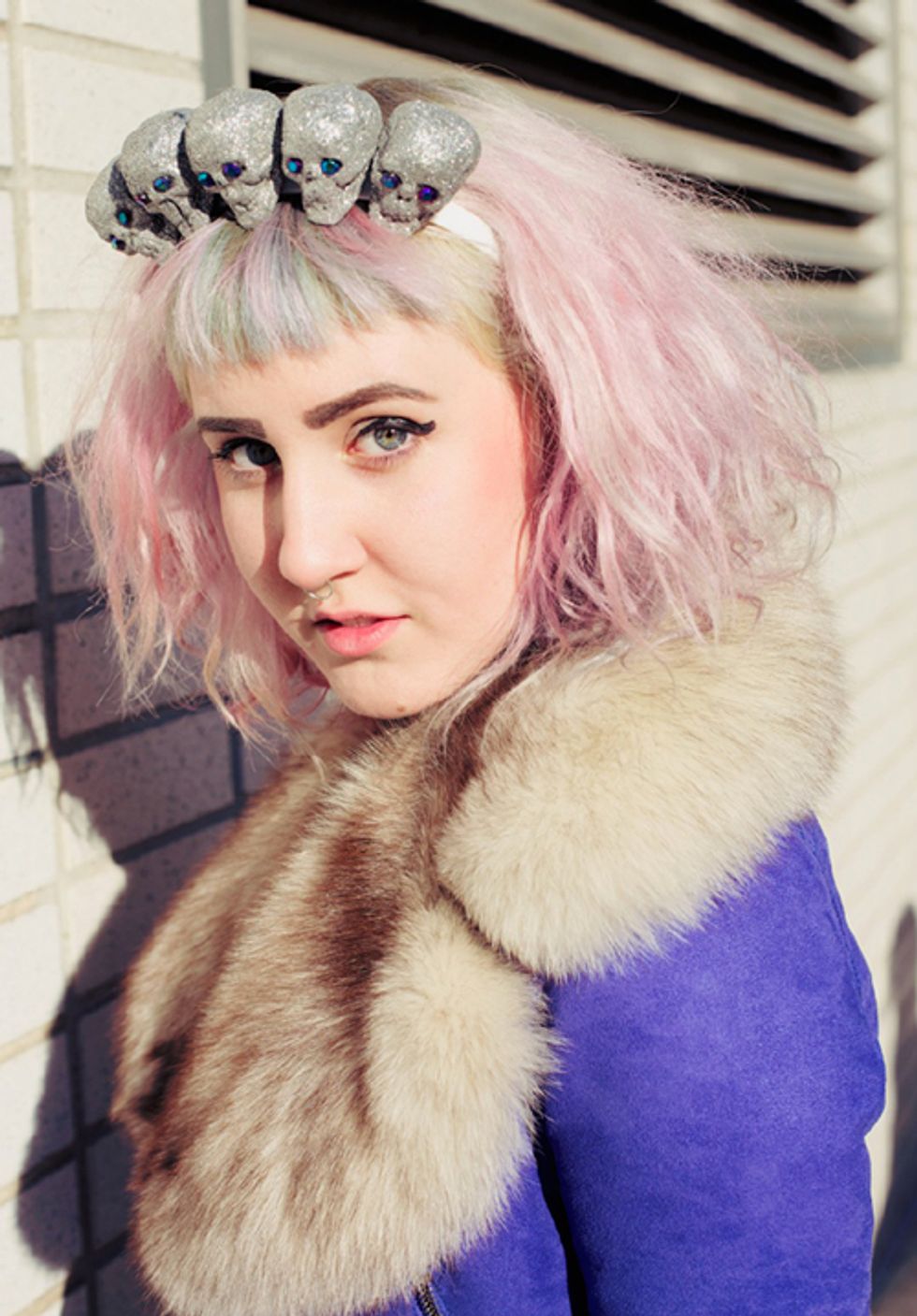 Ari Bardallis. Photo by Tayler Smith.
Finding inspiration in everything from Sarah Jessica Parker at the 1993 MTV Music Awards to a quick trip to the thrift store, Ari Bardallis is Tumblr's reigning queen of vintage kitsch. Scrolling through her Tumblr, you almost expect to fall into her self-styled dream-world where unicorns actually exist.
6. yeezytaughtme.tumblr.com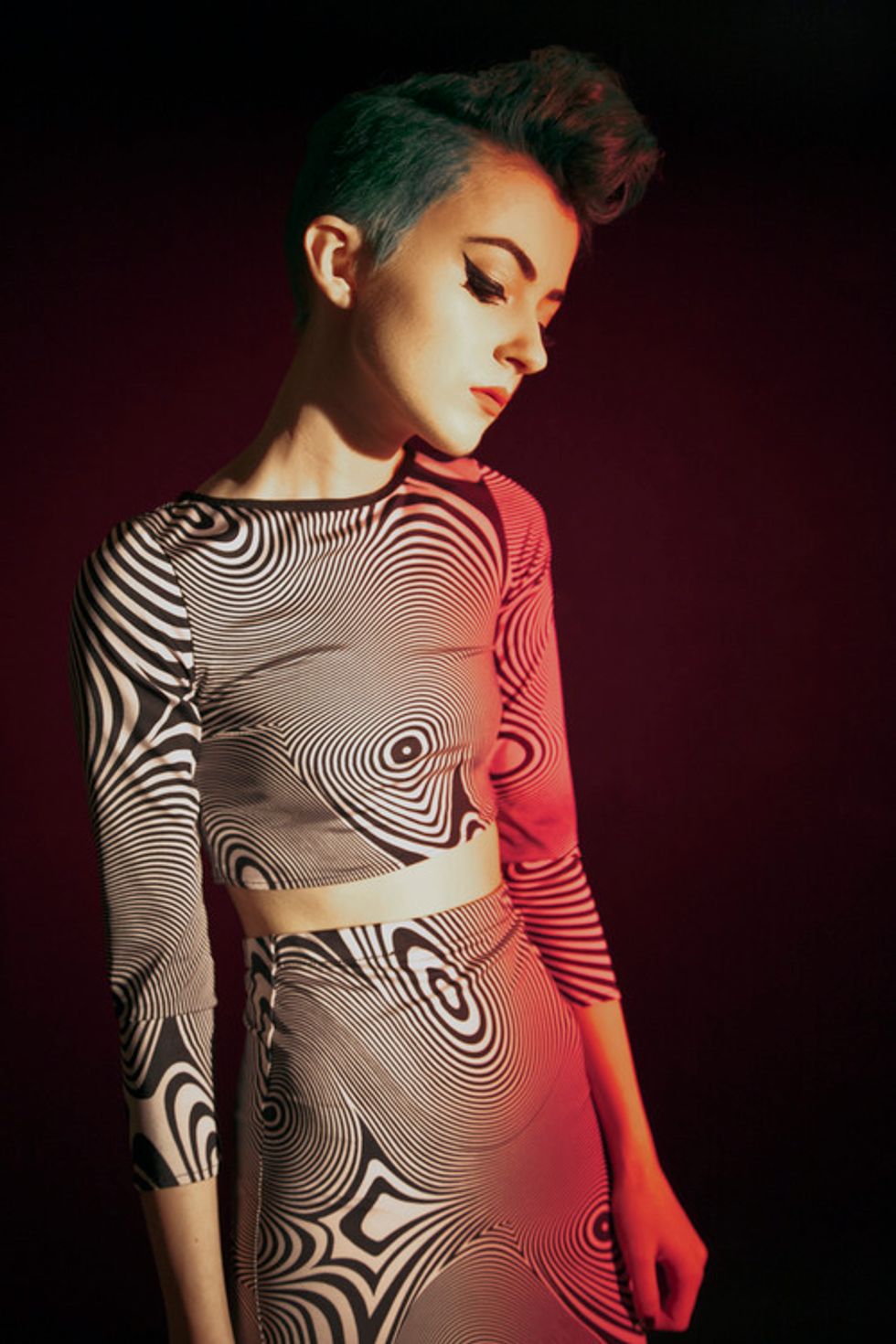 Chloe Mackey. Photography by Lisa Beggs.
Other than having the perfect Tumblr url, the 19-year-old blogger/model, Chloe Mackey, can also boast about being featured in Diesel's Reboot campaign. Her eyebrow game (dyed green to match her hair) is also noticeably on point.