From survivalist thrillers to eye-opening documentaries, see what six movies made our list of the most essential films this month.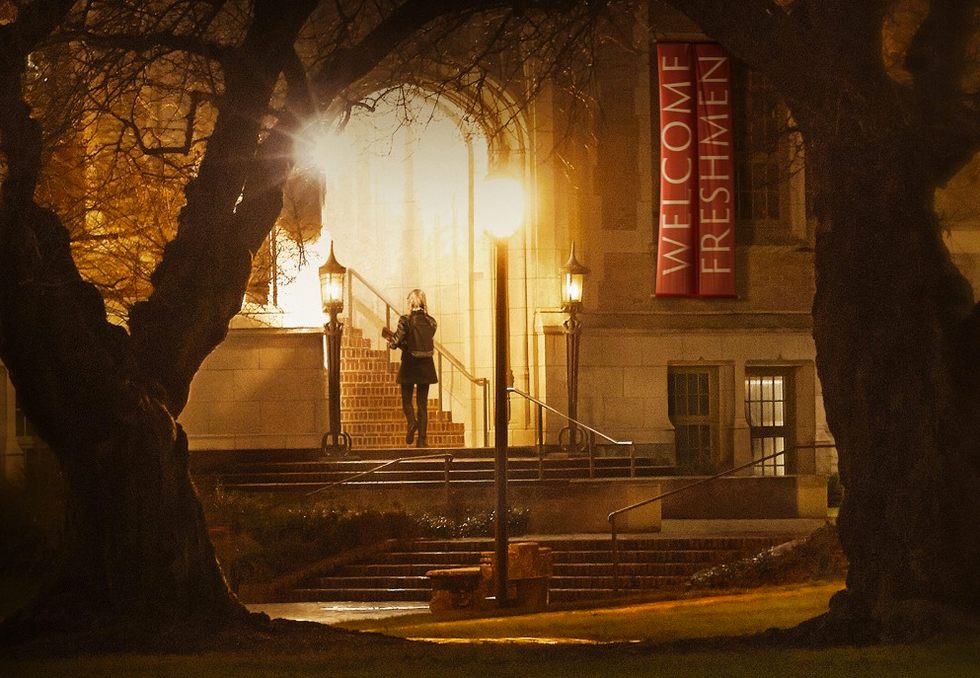 The Hunting Ground
This infuriating, terrific documentary by Kirby Dick exposes the shameful treatment of victims of college rapes. It's a blistering attack on universities who re-victimize women who have been assaulted by covering up crimes to protect their star athletes or their school's reputation. Amidst the harrowing testimonies from women and men that have been abused by both their attackers and the administration, some intriguing portraits emerge. Particularly Annie Clark and Andrea Pino from the University of North Carolina who became incredible politicized after their rapes and bonded together -- traveling to many other campuses and rallying people to shame colleges with their behavior. Their bravery and perseverance is just inspiring. Hopefully this movie will anger many more so things can change.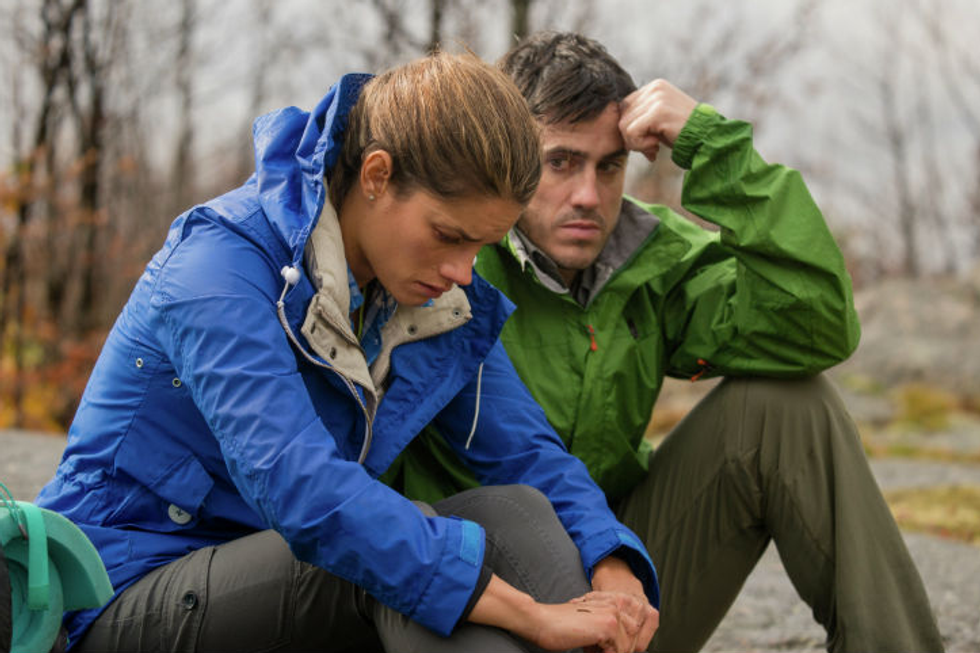 Backcountry
A terrifyingly tense survivalist thriller by Adam MacDonald that really captures the beauty and horror of nature. Alex (Jeff Roop) takes his girlfriend Jenn (Missy Peregrym) for a weekend camping trip to get away from the hustle and bustle. The first night a strange Irish dude (Eric Balfour) carrying fresh fish stops by their campsite and is warily asked to stay for dinner. The next day, while hiking to a place Alex assures Jenn he knows how to get to, he notices evidence of a bear but keeps the information to himself. Then, well, things go straight to hell.  The two leads are really engaging so when things go south suddenly and shockingly it makes for an incredibly unnerving last half hour.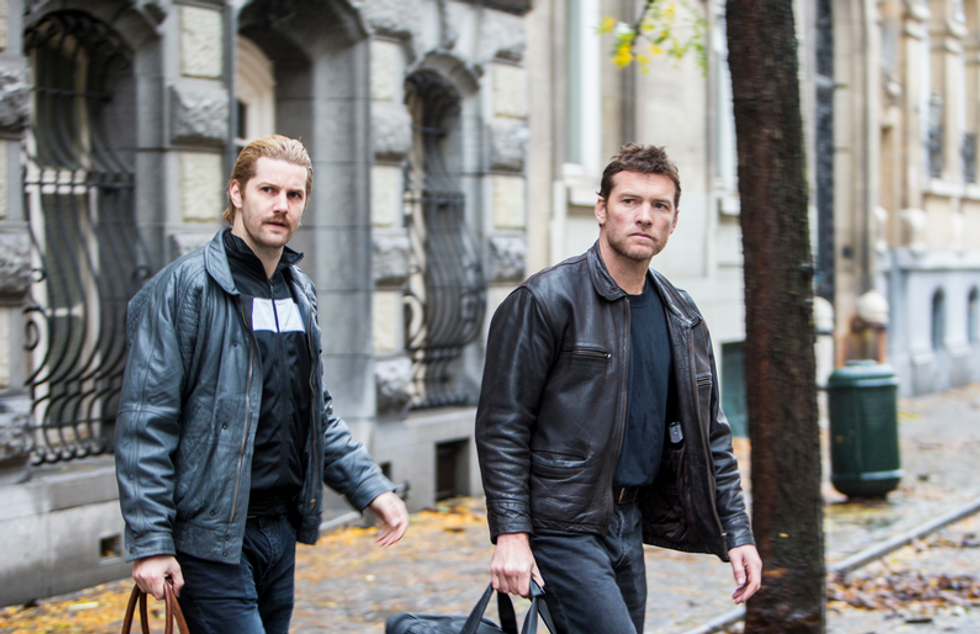 Kidnapping Mr. Heineken
Fact-based film about a ragtag group who really kidnapped beer tycoon Freddy Heineken (Anthony Hopkins) in Amsterdam in 1983. What's fascinating in this story, aside from the fact that it was the largest ransom ever paid for an individual then, was how it all came together. Jim Sturgess is riveting as Cor Van Hout, their leader, and Sam Worthington, Ryan Kwanten nicely flesh out the other petty criminals in the gang. Director Daniel Alfredson (who directed the last two entries of Swedish
The Girl With The Dragon Tattoo
trilogy) captures the grubby desperation of the enterprise and the especially appalling '80s fashions nail the mood in this compelling film.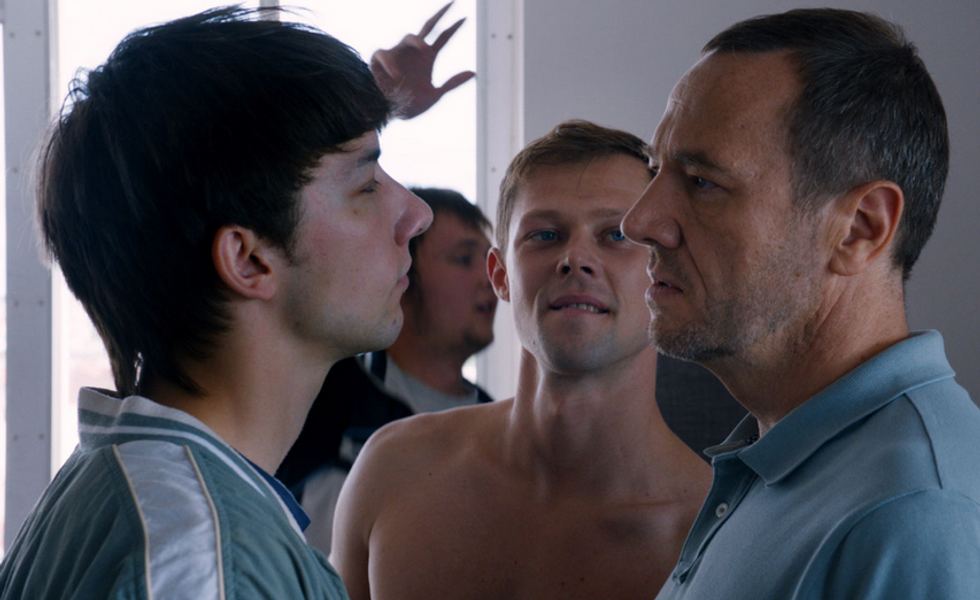 Eastern Boys
Daniel (Olivier Rabourdin), a middle-aged businessman, gets more than he bargains for when he picks up a street hustler -- Marek (Kirill Emelyanov) -- at the Gare du Nord train station in Paris. His apartment gets invaded by a gang of immigrant thugs who rob him. But Marek sheepishly shows up days later to offer himself to Daniel as some sort of appeasement, which begins a complicated relationship between the two that turns from sexual to paternal. Director Robin Campillo's, who was editor for Laurent Cantet (
Time Out
), first feature was
The Returned
, which was turned into an excellent French TV series. This second feature is a leisurely non-judgemental affair -- often striking, and disturbingly intense.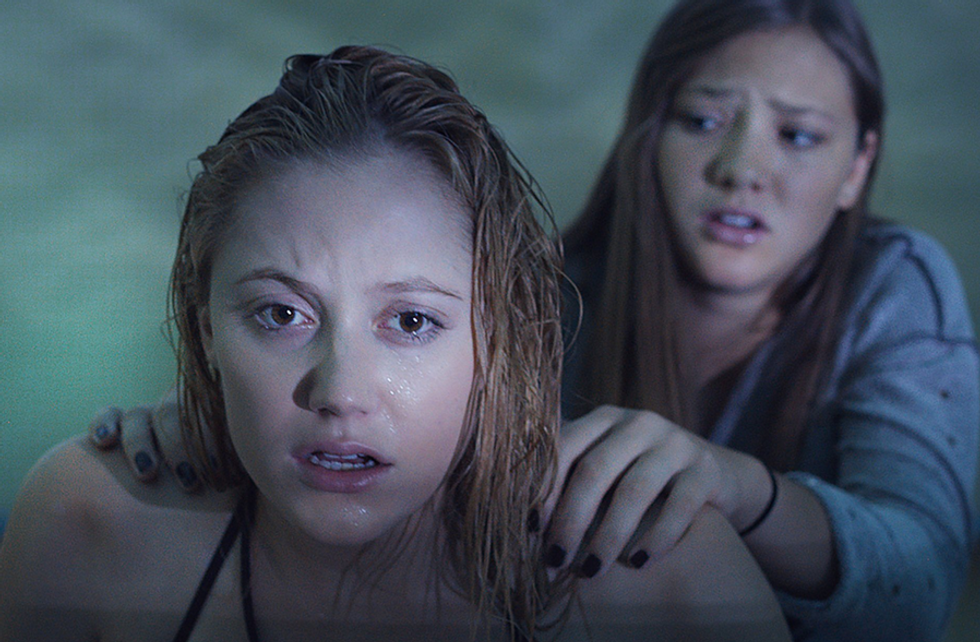 It Follows
David Robert Mitchell's (
The Myth Of The American Sleepover
) genuinely frightening film is about Jay (Maika Monroe), a 19-year-old girl in Michigan whose sexual tryst with a stranger passes to her an awful curse in which she's pursued by nightmarish ghostly figures trying to harm her. These malevolent specters change and shift and even though Jay's friends try desperately to drive her to safe havens they continue to come after her. This "passing of a curse" trope has been in movies from
Curse Of The Demon
(1957) to
The Ring
(2002), but Mitchell's film feels fresh and chillingly different. The gorgeous cinematography by Mike Gioulakis and ominous score by Rich Vreeland (
Disasterpeace
) create a majorly unsettling backdrop for this deliriously scary film.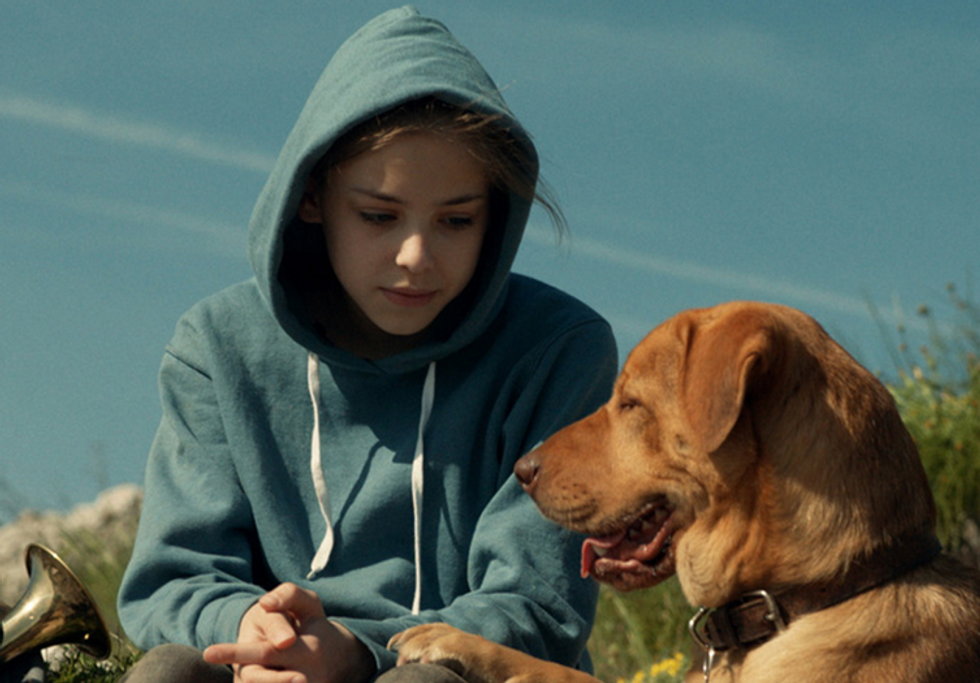 White God
In 1962 a movie called
Mondo Cane
(loosely translated as
World Gone To The Dogs
) made a splash...but if ever a movie was more aptly titled it's this extraordinary film directed by Kornel Mundruczo about a little girl and her lost mutt. Zsofia Psotta (amazingly natural) plays Lili, forced to stay with her sour dad (Sandor Zsoter) for the summer in Budapest. Dad is annoyed with having to house Lili's beloved dog Hagen and lets the dog out of the car in a remote section of town. Lili relentlessly searches for him but the movie veers off on this animal's incredible, terrible, journey, which has Hagen chased by dogcatchers, captured and brutally trained for dog fighting. But the whole movie's finale with hundreds of dogs (led by Hagen) rampaging through the streets causing havoc is preposterous and wildly exhilarating at the same time. They should call this: "Lassie Gets Even."
You May Also Like