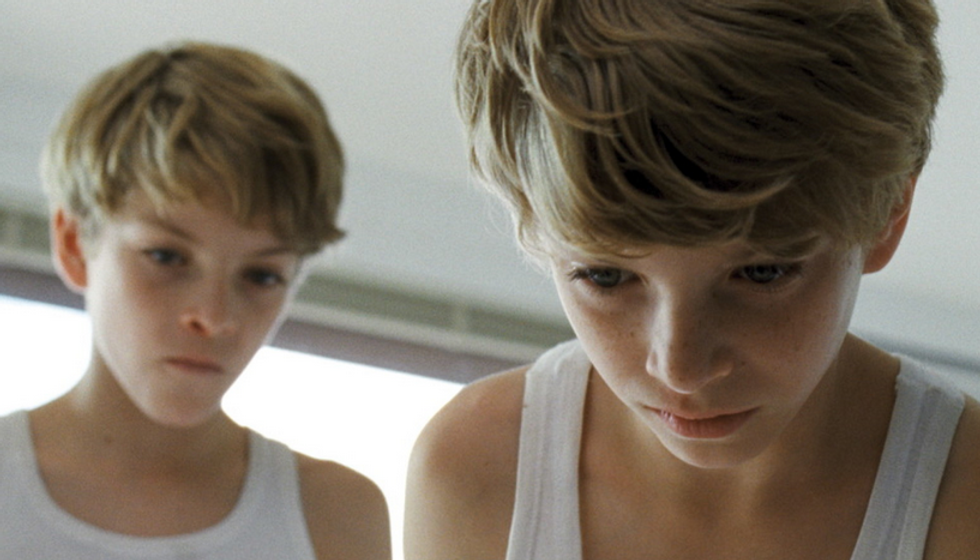 Goodnight Mommy
A deliciously macabre film skillfully directed by Veronika Franz and Severin Fiala about twin 9 year-olds (Elias & Lukas Schwarz) spending an idyllic summer playing in the woods by their stark, modern house. When their mother (Susanne Wuest) comes home from the hospital with her head bandaged they become convinced she is not their mother and dangerously plot against this interloper. A mix of
The Other
-meets-
Eyes Without A Face
meets-
The Reflecting Skin,
it's beautiful to look at but deeply unsettling. You'll also never look at Crazy Glue the same again.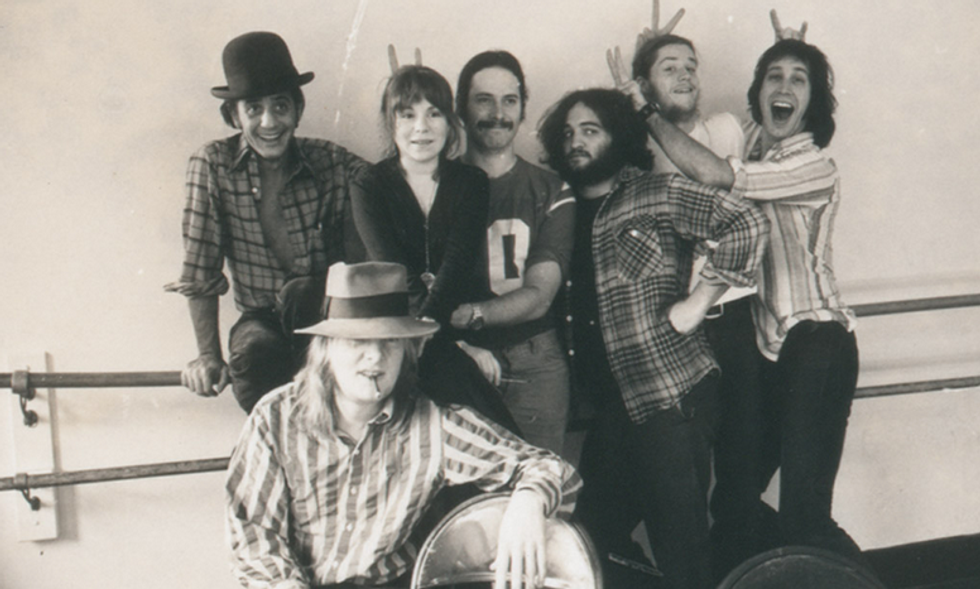 Drunk Stoned Brilliant Dead: The Story Of The National Lampoon
I remember the infamous cover of
The National Lampoon
magazine well. A sweet-looking dog with a gun to its head with the headline: "If you don't buy this magazine we'll kill this dog."  In this fascinating and frequently hilarious documentary by Douglas Tirola we see the inception of the mag by two brash, educated, upstarts -- Doug Kenney and Henry Beard, who created an irreverent, riotously funny, comedy magazine and rounded up some incredibly twisted minds like the volatile but darkly comic Michael O'Donoghue to contribute. The drugs, sex, and rock and roll lifestyle burned out Doug Kenny for a while, who disappeared but sheepishly returned and in that period started their successful movie enterprises like
Animal House
.  The movie is playfully cinematic in featuring some of their more outrageous articles, and honestly tells the story of the magazine's off-the-cliff downfall. It's hard to imagine in today's easy-to-outrage mindset a periodical lasting a week with a fake ad showing a car floating in the water with the tag line: "If Ted Kennedy drove a Volkswagen he'd be President today."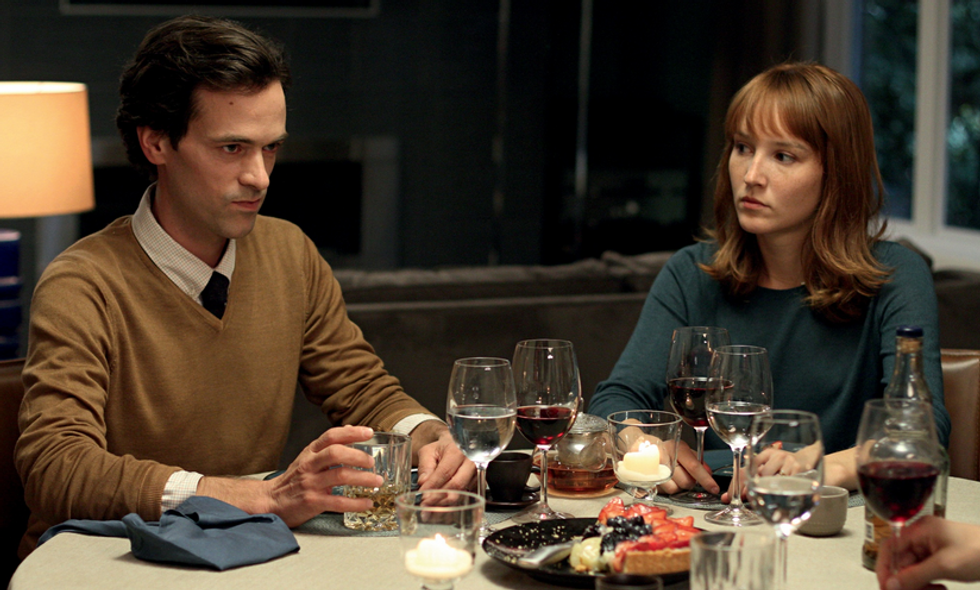 The New Girlfriend
Director Francois Ozon's latest is loosely based on a Ruth Rendell short story and stars Anais Demoustier as Claire, still deeply wounded by the death of her best friend Laura (Isild Le Besco). She has promised to always watch over Laura's husband David (Romain Duris) and their child but when she makes a surprise visit to their house one day she is shocked by the revelation that David enjoys cross-dressing. Soon that initial surprise turns to a sinfully enjoyable secret she shares with him that she cherishes and keeps from her own husband. Leave it to Francois Ozon to throw a grenade into the idea of gender transformation and have his story play out as a perverse provocation with a surprisingly tender punch line.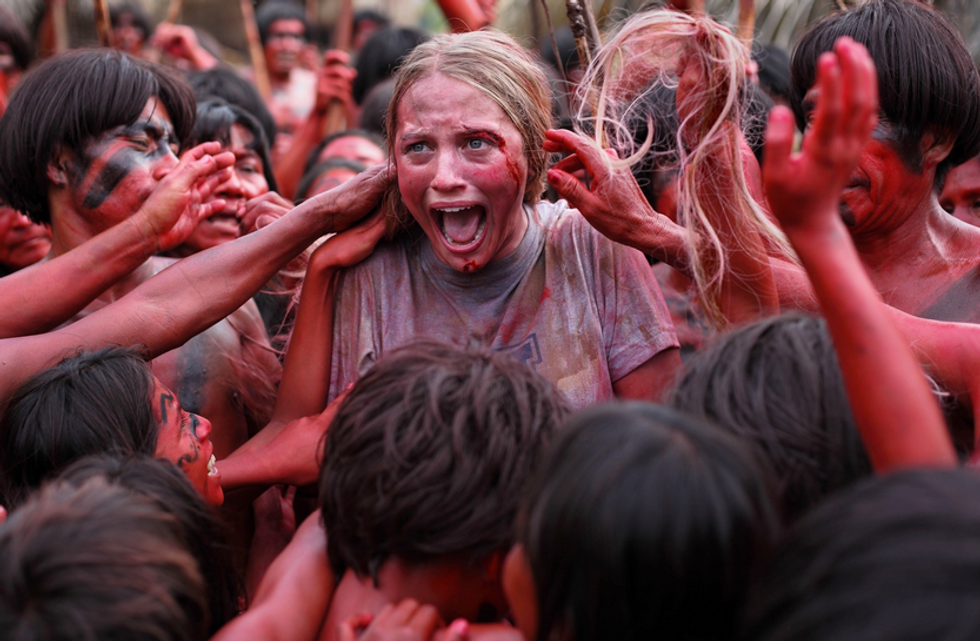 The Green Inferno
Horror maestro Eli Roth's (
Hostel
) loving, witty, enjoyably bloodthirsty tribute to the grindhouse Italian cannibal films of the 1980s. Justine (a terrific Lorenza Izzo) plays a New York college student who joins up with an eco-activist group and travels to Peru to prevent construction crews from tearing down the rain forest. Unfortunately, their plane crashes and they are captured by a ferocious tribe of cannibals. Roth understands the genre intrinsically but brings a post-modern spin and keeps the roller-coaster ride of a film on track and roaring fun. A sequence involving a bag of pot and a roasting victim is inspired lunacy.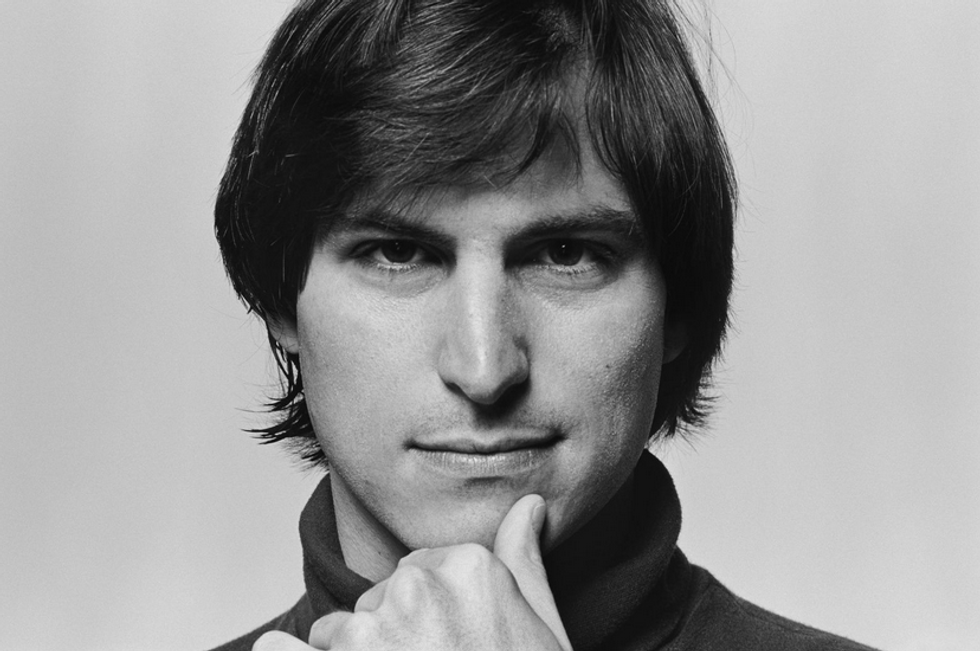 Steve Jobs: The Man In The Machine
Director Alex Gibney's (
Going Clear
) reason for tackling a documentary about Apple co-founder and messianic CEO Steve Jobs was his fascination with the wild outpouring of grief around the world when Jobs died. Were people mourning the man or the Apple computers, iPhones and iPads we've come not to be able to live without? The movie charts Jobs' meteoric rise (with some bumps along the way) to create the personal computer, but also the duality of the man. A lover of Bob Dylan and Japanese Zen meditation he was also ruthless in his personal and professional life. He used counterculture ads to promote his computers making it seem that Apple was a mindset when in actuality he was using the imagery to make money. But he definitely was a visionary and pioneer, and complicated character. And our symbiotic relationship with the innovations he created has colored the planet for better or worse. This excellent documentary will definitely make you "think different."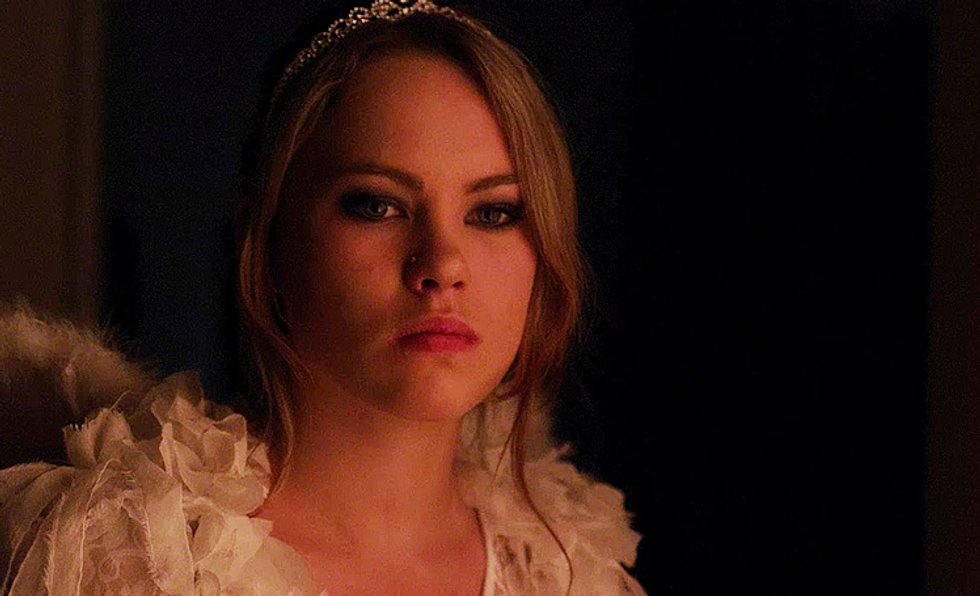 Hellions
Ava (the lovely Chloe Rose) is a slightly rebellious 17 year-old who finds out from her doctor that she is several weeks pregnant. It's on Halloween night and she is alone in a remote farmhouse waiting for her boyfriend to pick her up for a party when demonic little creatures show up at the door demanding more than candy. They want her baby. "Blood for baby" they chant as they surround the house. After that, things get pretty surreal much like director Bruce McDonald's last film
Pontypool,
which I liked in similar ways. The visual composition of this creepy treat -- particularly the filtered, hallucinatory, shift halfway through -- adds a nice sense of disorientation and dread. And Robert Patrick is fun as a cop who comes to her rescue. The third act of this fetal fright film is a bit of a letdown, but the mood and weirdness still create a nice sense of nightmare logic. According to the credits, no animals or demons were harmed during the making of the film.