The Lobster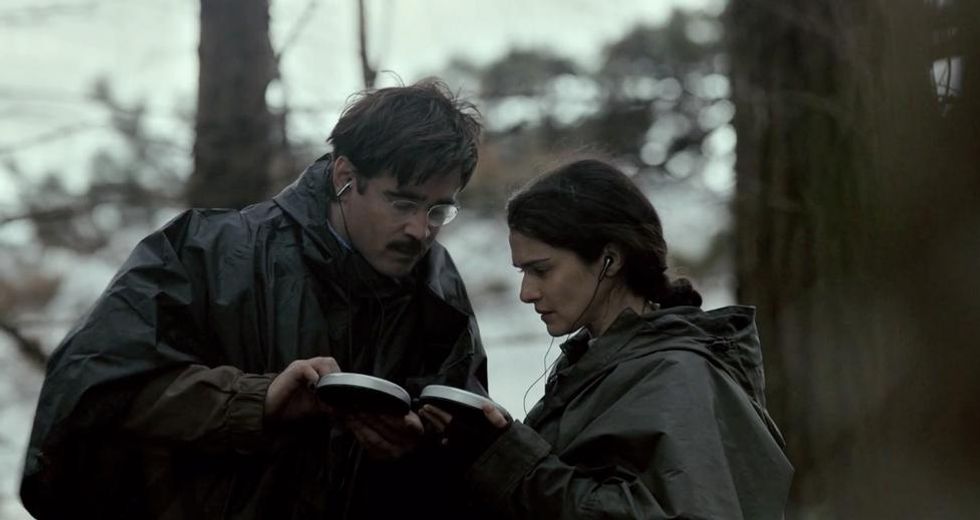 Another surreal gem from director Yorgos Lanthimos (Dogtooth), this, his first English language film, is set in a grim, regimented future-world where single people are punished by being turned into the animal of their choice. Shlubby David (an almost unrecognizable, terrific, Colin Farrell) has been sent to the spa-like "Hotel" to find a mate in a certain time period or be transformed- he has picked the "lobster" because it mates for life. But eventually he finds it in his best interest to flee, and join up with the revolutionary rebels, only to find them more rigid and reactionary then what he has escaped from. Wryly funny, and inventively bizarre.

The Wave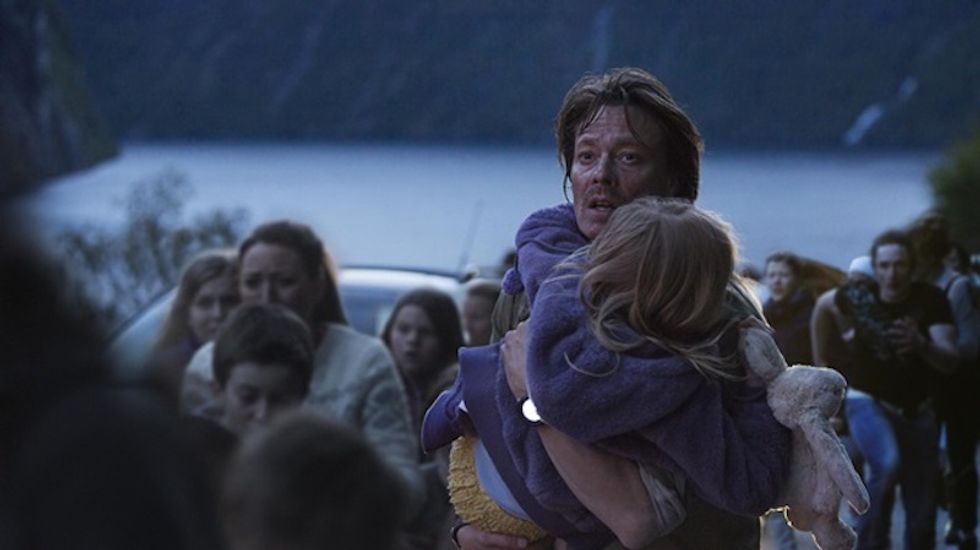 Norway's first disaster movie, directed by Roar Uthaug (who helmed the equally gripping thriller Cold Prey). Kristian (Kristoffer Joner/The Revenant) is a geologist who has spent many years supervising the mountain pass of Akneset, with its visually gorgeous towering rocky peaks always in danger of collapsing into the fjord, and causing a tsunami which would wipe out the tourist town of Geiranger. He and his family are leaving town when a worrisome thought about a recent reading causes him to return with his wife (Ane Dahl Torp), small daughter (Edith Haagenrud-Sande) and surly teenage son (Jonas Hoff Oftebro).
Before long, his worst fears are realized. All the tropes of the genre are here- the family, of course is separated before the disaster, and there's a waterlogged rescue right out of The Poseidon Adventure, but it's still a surging blast of fun.



Born To Be Blue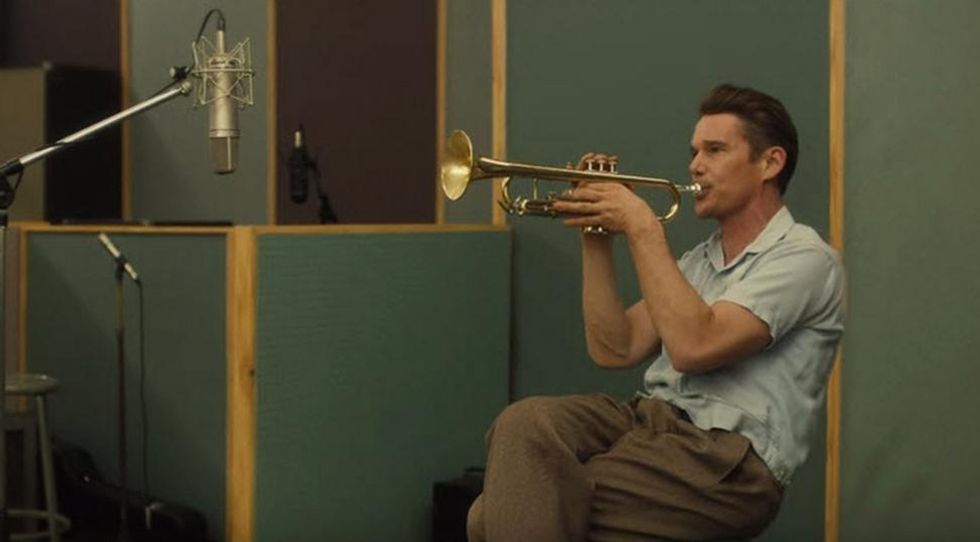 This fictionalized portrait of famed trumpet player Chet Baker (Ethan Hawke), who was the "James Dean Of Jazz" when he handsomely rose to fame as the King of West Coast Swing in the 1950s. But this covers the rough period in Baker's life after many stormy years of heroin addiction, jail time, and getting all his teeth knocked out by dealers he owed money to; he had to relearn how to play again. Carmen Ejogo plays the beautiful aspiring actress in love with him, and trying to help him keep his shit together by staying away from drugs and regaining the stage for a comeback. Director Robert Budreau sometimes flashes to black & white which unfortunately recalls Bruce Weber's excellent film about Baker- Let's Get Lost, but Ethan Hawke throws himself into the role with intensity, vulnerability and soul.



Emelie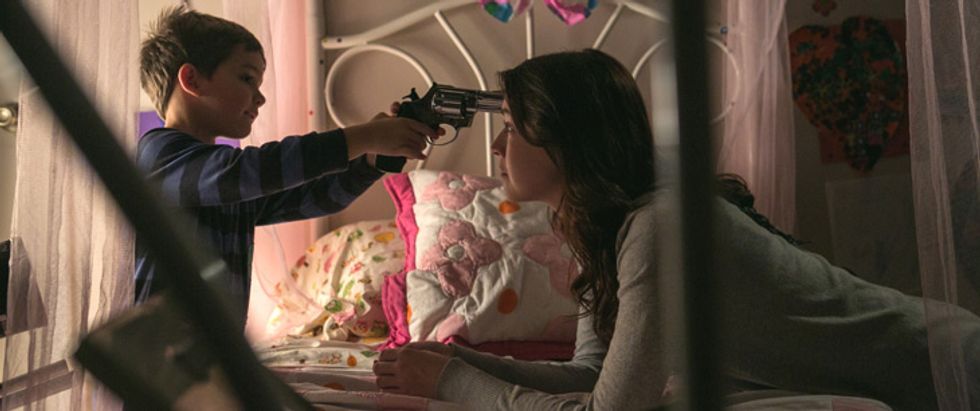 The Thompsons are celebrating their wedding anniversary and are leaving their three youngsters in the hands of their regular babysitter's friend Anna. But after the parents leave the resourceful 11 year-old Jacob (Joshua Rush) soon suspects that "there's something wrong with the babysitter". And boy, is that the truth. She starts stealing mom's jewelry, shows the kids porn, and unlocks daddy's gun in the closet. The film takes some twisted, nasty, turns, and Sarah Bolger is spectacularly sinister in this tense, suspenseful, film smoothly directed by Michael Thelin.


Baskin


Monumentally creepy Turkish horror film by Can Evrenol about 5 police officers who are summoned over the radio to an abandoned (and supposedly cursed) building deep in the forest. Arda (Gorkem Kasal) is the young rookie, and has been haunted by reoccurring bad dreams ever since he was young. But nothing prepares him for the horror he faces as the group descends deeper down into the bowls of the crumbling ruin, and encounters unimaginable monstrosities. The further they go down the labyrinth of hanging chains, blood, plates of eyeballs and mutated beings, you feel like you've dropped into the deep recesses of author Clive Barker's feverish brain.

They're Watching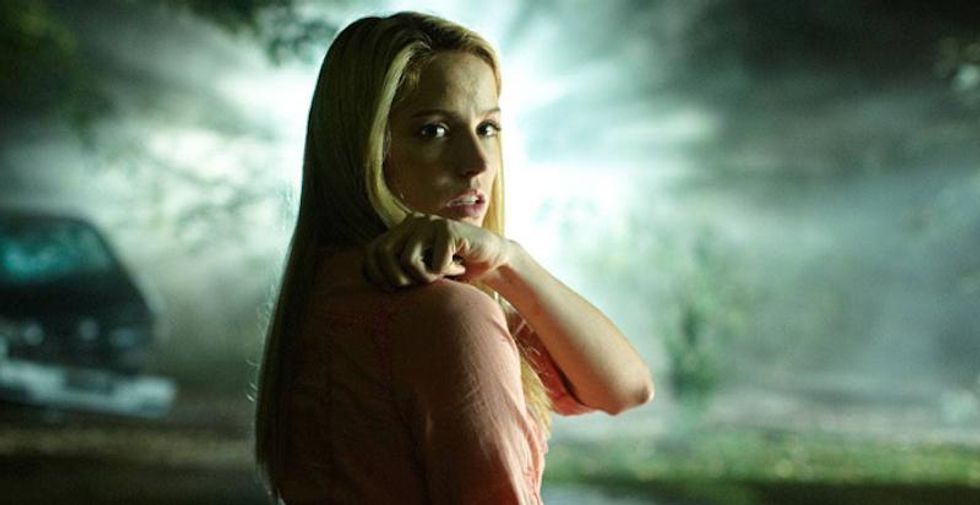 A TV crew that shows house restorations return to the remote Eastern European country of Moldavia to check the progress Becky (Brigid Brannagh) and her professional soccer player boyfriend Goran have done to a real fixer-upper deep in the woods, and (shocker!) far from town. But their filming upsets the hostile, violently superstitious, villagers, especially when they sneak a camera into the funeral of three small children. There's the wise-cracking boom operator (Kris Lemche), the handsome cameraman suffering from PTSD after his stint in Afghanistan (David Alpay), the bitchy producer (Carrie Genzel) and the just-out-of-film-school novice (Mia Faith). Just when you think you know where this is scarily rolling towards, directors Michah Wright & Jay Lender pull the rug out from under the audience for a wild and blood-soaked finale.